No Indictment in Cleveland Police Shooting of 12-Year-Old Tamir Rice
December 29, 2015
Headlines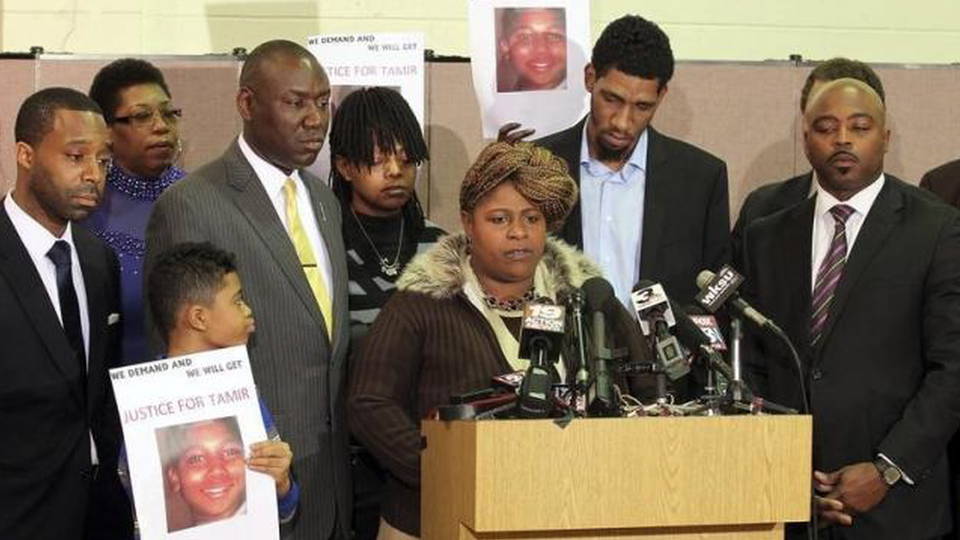 An Ohio grand jury has decided there will be no charges in the fatal shooting of 12-year-old African-American boy Tamir Rice. On November 22, 2014, Tamir Rice was playing with a toy pellet gun in a Cleveland park. A 911 caller reported seeing him with a weapon but noted it was "probably fake" and that the individual was "probably a juvenile"—that information was not relayed to the responding officers. After their police cruiser pulled up in front of Tamir, Officer Timothy Loehmann shot him within two seconds. Neither Loehmann nor his partner, Frank Garmback, administered any first aid to try to save Tamir's life. They then tackled Tamir's 14-year-old sister to the ground as she ran to her brother's side, and handcuffed and put her in their cruiser as the boy lay dying on the ground. Tamir died of his injuries the following day. After a more than year-long investigation, the grand jury returned a decision Monday not to indict. The county prosecutor, Timothy McGinty, said he had recommended that outcome, citing a "perfect storm" of human error and miscommunication.
Timothy McGinty: "The police officers and the police department must live with the awful knowledge that their mistakes, however unintentional, led to the death of a 12-year-old boy. So will the police radio personnel whose errors were substantial contributing factors to the tragic outcome. They passed along detailed information about the guy, outside the rec center, his clothing, including the colors of his coat and his camouflage hat, but not the all-important facts that the 911 caller said the gunman was probably, quote, 'probably a juvenile' and the gun may not be real. Had the officers been aware of these qualifiers, the training officer who was driving might have approached the scene with less urgency."
Cleveland protesters reacted to the decision with a somber gathering at the park where Tamir Rice was killed. The protesters have raised questions about the histories of the two officers involved in Rice's death. Officer Loehmann had been deemed unfit for police service in 2012 when he worked in the suburb of Independence. And Officer Frank Garmback, who drove the cruiser, was the subject of a lawsuit where the city of Cleveland paid $100,000 to settle reports of excessive force. We'll have more on the Tamir Rice case after headlines.
Chicago Mayor Rahm Emanuel Returns from Cuba amid Calls for Resignation
December 29, 2015
Headlines
Chicago Mayor Rahm Emanuel has cut short his vacation to Cuba amid renewed calls for his resignation over police shootings of African Americans. Over the weekend, Chicago police killed a college student and a grandmother while responding to a call the student, Quintonio LeGrier, was behaving oddly and carrying a metal bat. Police say they shot 55-year-old Bettie Jones by mistake. The shooting came as Mayor Emanuel already faced pressure to resign over the more than year-old police killing of 17-year-old Laquan McDonald amid allegations of a police cover-up. The officer who killed McDonald is to be arraigned in court today. A spokesperson for Mayor Emanuel said he was returning home to "continue the ongoing work of restoring accountability and trust in the Chicago Police Department."
Extreme Weather Continues to Ravage Parts of U.S.
December 29, 2015
Headlines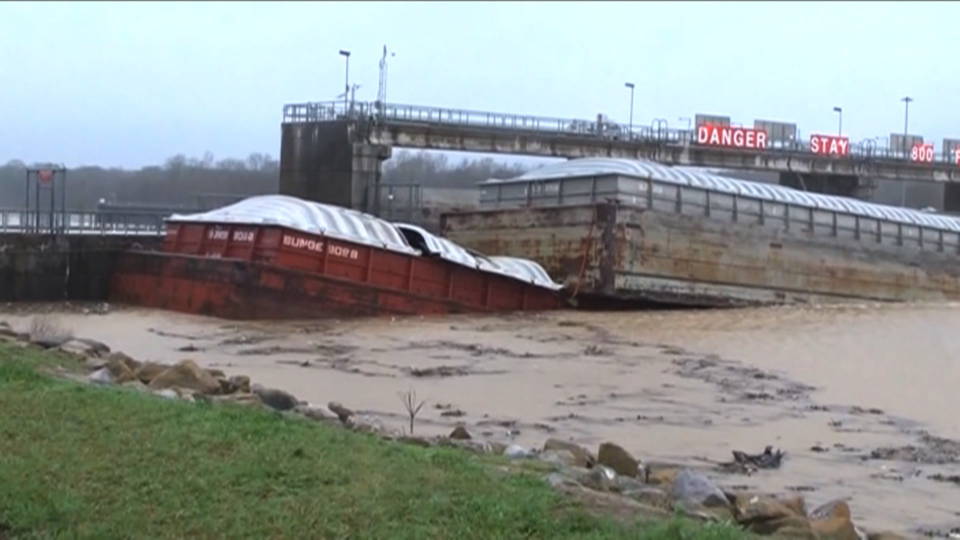 Extreme weather fueled by climate change continues to ravage parts of the United States. Severe flooding across the South caused two barges to sink in Mississippi while a road collapsed in South Carolina. In Wichita, Kansas, powerful winds forced a passenger jet carrying 160 people off the runway. Meanwhile, officials in Missouri say four international soldiers who were in the state for training are among the flooding victims. Their car was swept away as they drove.
Nigeria: At Least 80 Killed in Attacks by Boko Haram
December 29, 2015
Headlines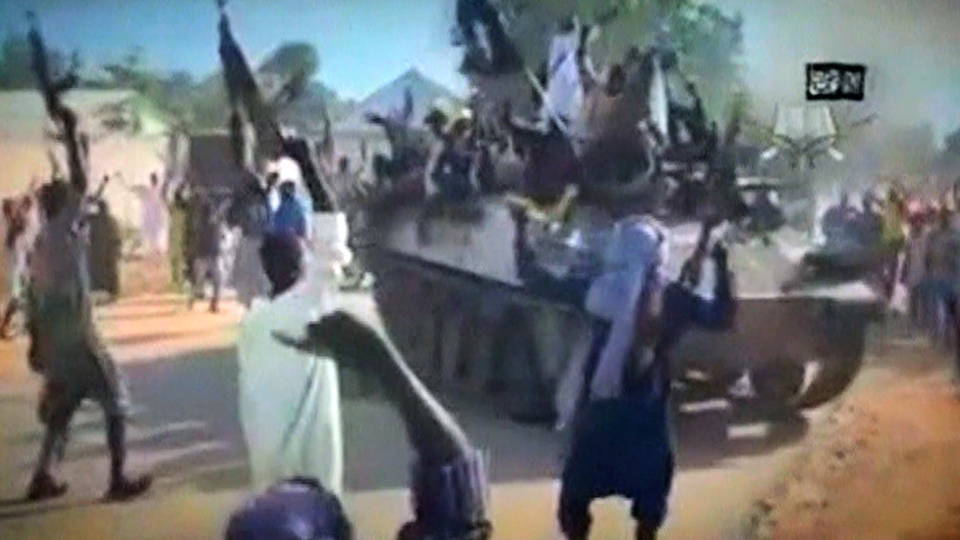 In Nigeria, at least 80 people have reportedly been killed in attacks by the group Boko Haram. The militants attacked Maiduguri and Madagali in northeastern Nigeria with rocket-propelled grenades and suicide bombers. The attacks came just days after Nigerian President Muhammadu Buhari said Nigeria has "technically won the war" against Boko Haram.
Iran Hands Over Uranium in Major Step Toward Fulfilling Nuclear Deal
December 29, 2015
Headlines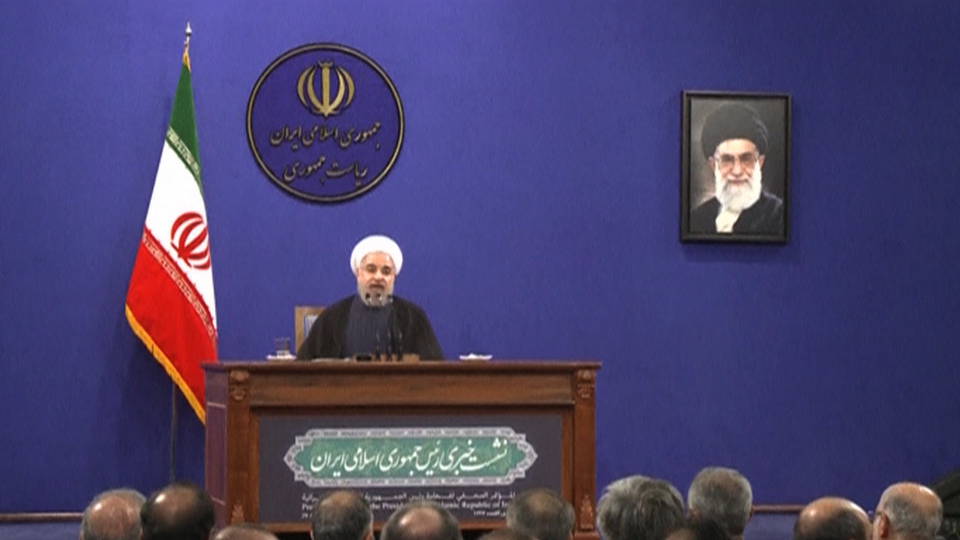 Iran has taken a major step toward implementation of its nuclear deal with the United States and other world powers. On Monday, a Russian ship departed Iran carrying nearly all of Iran's supply of low-enriched uranium. State Department spokesperson Mark Toner hailed the step.
Mark Toner: "One of the most important steps occurred earlier today when a ship departed Iran for Russia carrying over 25,000 pounds of low-enriched uranium materials. This shipment alone more than triples the previous—our previous two-to-three-month estimated breakout time for Iran to acquire enough weapon-grade uranium for one weapon. So this is an important piece of the technical equation, as it ensures an eventual breakout time of at least one year by implementation day."
Hundreds Evacuated from Besieged Syrian Areas Under U.N. Deal
December 29, 2015
Headlines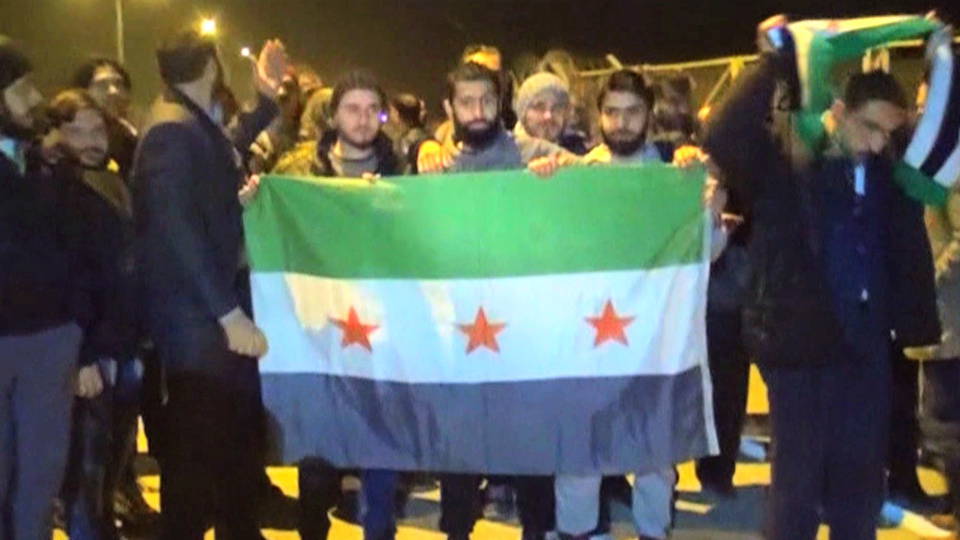 Hundreds of wounded Syrian fighters and their families from opposing sides of the war in Syria have been evacuated from besieged areas under a U.N.-brokered deal. Shiites trapped in pro-government towns in northwestern Syria were evacuated to Beirut, while Sunni rebel fighters trapped near the Lebanese border were flown to southern Turkey. The deal comes ahead of peace talks planned for next month.
Syrian Journalist Naji Jerf "Assassinated" in Turkey
December 29, 2015
Headlines
A Syrian journalist and documentary filmmaker who worked to expose atrocities by the self-proclaimed Islamic State has been killed in Turkey. Naji Jerf worked with the citizen journalist group Raqqa Is Being Slaughtered Silently. In a statement, the group said Jerf was "assassinated" with a silencer-equipped pistol in a Turkish town near the Syrian border. He was due to fly with his family the next day to seek asylum in France.
Relatives of Drowned Syrian 3-Year-Old Alan Kurdi Arrive in Canada
December 29, 2015
Headlines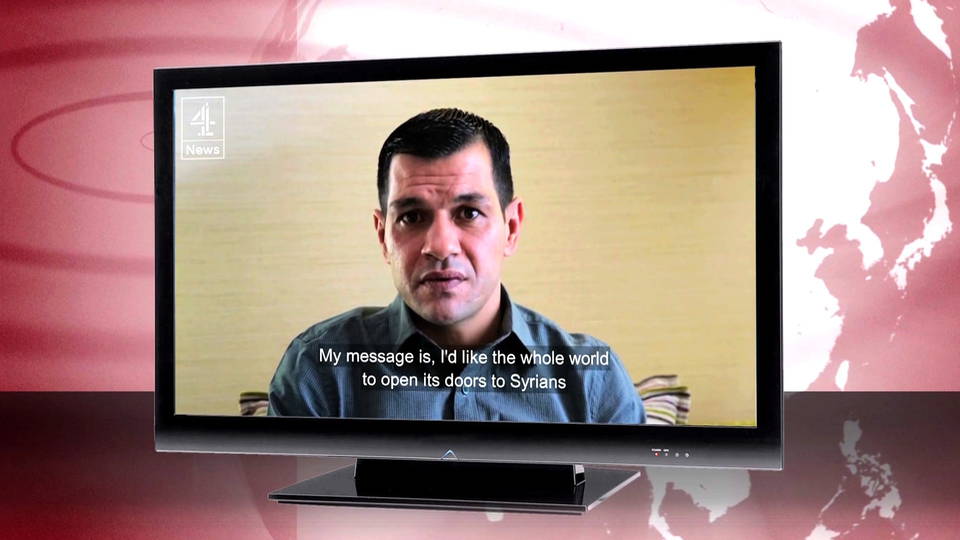 Relatives of Alan Kurdi, the three-year-old Syrian boy whose image was shown around the world after his body washed up on the Turkish coast, have arrived in Canada as refugees. Alan Kurdi drowned with his mother and brother while the family was attempting to reach Greece. His uncle, aunt and five children have arrived in Canada, among the tens of thousands of people Canadian Prime Minister Justin Trudeau has promised to accept. Alan Kurdi's father, who survived the attempted crossing that killed his son, is now in Iraq and plans to remain. In a Christmas message, Abdullah Kurdi appealed to the world to accept refugees.
Abdullah Kurdi: "My message is I'd like the whole world to open its doors to Syrians. If a person shuts a door in someone's face, this is very difficult. When a door is opened, they no longer feel humiliated. At this time of year, I would like to ask you all to think about the pain of fathers, mothers and children who are seeking peace and security. We ask just for a little bit of sympathy from you."
Central American Countries Reach Deal on U.S.-Bound Cuban Migrants
December 29, 2015
Headlines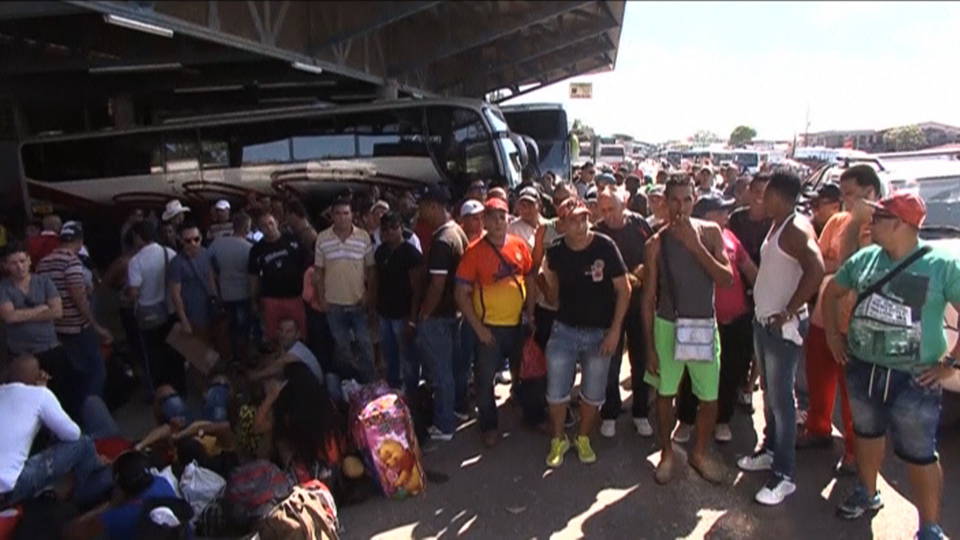 Central American countries have agreed on a plan to deal with some of the 8,000 U.S.-bound Cuban migrants who have been stranded in Costa Rica. The migrants are trying to reach the United States amid fears thawing relations between the U.S. and Cuba could end U.S. asylum rights for Cubans. Nicaragua closed its border to the Cubans in mid-November. The new plan will see some number of the refugees flown to El Salvador, then put on buses to travel toward the United States.
Report: Pentagon Thwarting Release of Guantánamo Prisoners
December 29, 2015
Headlines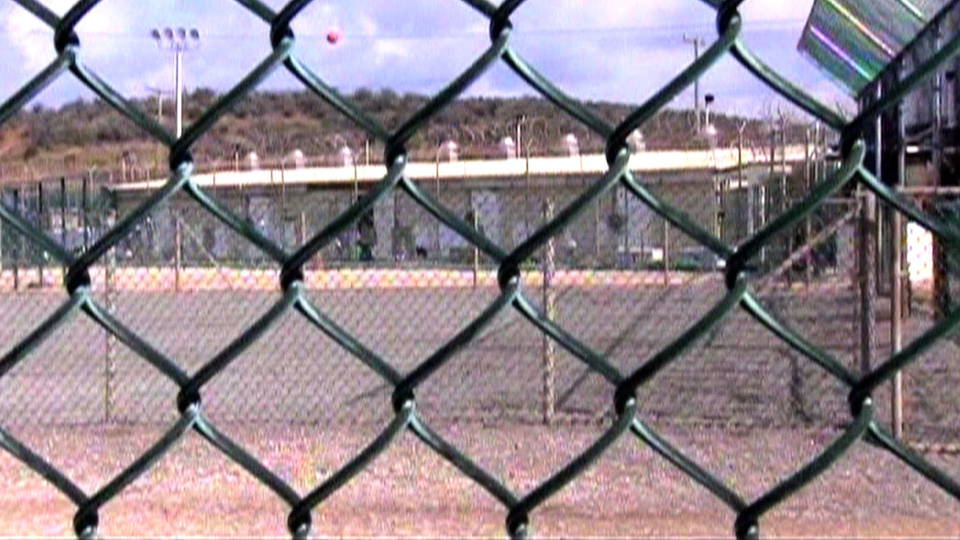 A new report reveals how the Pentagon has thwarted the Obama administration's efforts to close Guantánamo by imposing bureaucratic hurdles to delay or derail the release of prisoners. According to Reuters, a former official compared negotiating prisoner releases with the Pentagon to "punching a pillow." Pentagon delays forced four Afghan prisoners to spend an additional four years in Guantánamo after they were approved for transfer. The Pentagon has refused to provide photographs and basic documentation to foreign governments willing to take prisoners and barred those delegations from spending the night at Guantánamo, making it much harder for them to interview prisoners as part of the transfer process. In one case, the Pentagon refused to release medical records for a hunger-striking Yemeni prisoner to a delegation from a country that was considering taking him in. To this day, the prisoner, Ba Odah, remains at Guantánamo, five years after he was cleared for release. The Pentagon still refuses to provide his complete medical file, even though his attorney says he has given full consent.
Trump Changes Stance on U.S. Wages, Saying They are "Too Low"
December 29, 2015
Headlines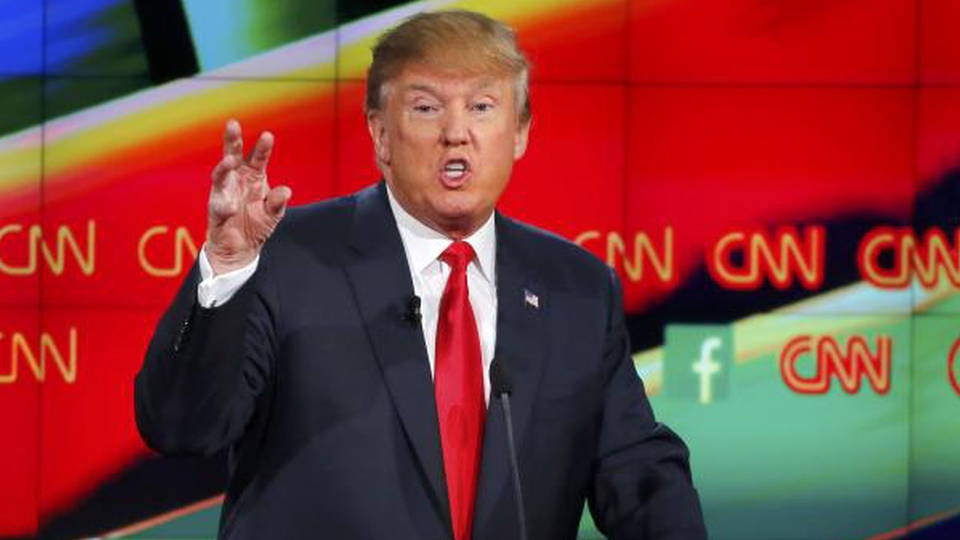 On the campaign trail, Republican presidential front-runner Donald Trump has changed his stance on U.S. wages, a day after Democratic candidate Bernie Sanders said he thought he could win over Trump's supporters. Trump had previously said U.S. wages were "too high," but on Monday, he tweeted, "Wages in are [sic] country are too low." Trump visited the key primary state of New Hampshire Monday, after the publisher of the state's largest newspaper wrote an editorial entitled "Trump campaign insults NH voters' intelligence." The publisher, Joseph McQuaid, compared Trump to "the grownup bully 'Biff' in the 'Back to the Future' movie series." Speaking at a rally, Trump called McQuaid a "lowlife" and "sleazebag."
Former KKK Leader David Duke: Trump Sounds "A Lot More Radical" Than Me
December 29, 2015
Headlines
Former Ku Klux Klan leader David Duke is making headlines after saying Trump is more radical than he is. Duke made the remarks in an interview posted online.
David Duke: "As far as what I see, according to the candidates that are out there now, Republicans and Democrats, I think he's head and shoulders right now above the rest. I don't agree with everything he says. He speaks a little more—actually, he speaks a little more—a lot more radically than I talk. And I think that's a positive and negative."
Sanders Calls Trump a "Demagogue" in Nevada Address
December 29, 2015
Headlines
Democratic candidate and Vermont Senator Bernie Sanders took aim at Donald Trump during a campaign rally in Nevada Monday. Speaking before thousands, Sanders called Trump a demagogue.
Sen. Bernie Sanders: "There are people out there—Donald Trump and others—who are attempting to do what demagogues have always done. And that is, instead of bringing people together to address and solve the real problems that we face, what they try to do is tap the anger and the frustration that people are feeling and then divide us up. So we have a message to Trump and all the others out there who want to divide us up: No, we're not going to hate Latinos, we're not going to hate Muslims, we are going to stand together."
U.S. Judge Blocks Missouri from Revoking Planned Parenthood Clinic's License
December 29, 2015
Headlines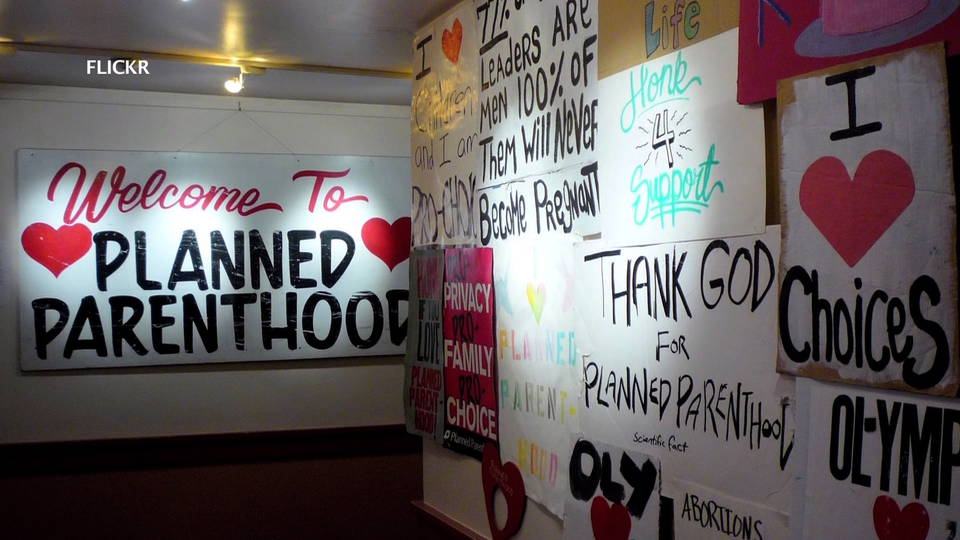 A federal judge has blocked the state of Missouri from revoking Planned Parenthood's license to perform abortions at a clinic in Columbia, saying the state took "unprecedented hasty actions" against the clinic as a result of pressure from anti-choice lawmakers. But the clinic still cannot perform abortions until it finds a provider who can comply with a state law requiring staffers to have admitting privileges at a nearby hospital. The clinic's physician did have admitting privileges, but in September, under pressure from anti-choice lawmakers, a panel at the University of Missouri Health Care system voted to discontinue them. For now, Missouri, with a population of more than 6 million people, has only one clinic able to provide abortions.
"Affluenza" Teenager Ethan Couch Detained with Mother in Mexico
December 29, 2015
Headlines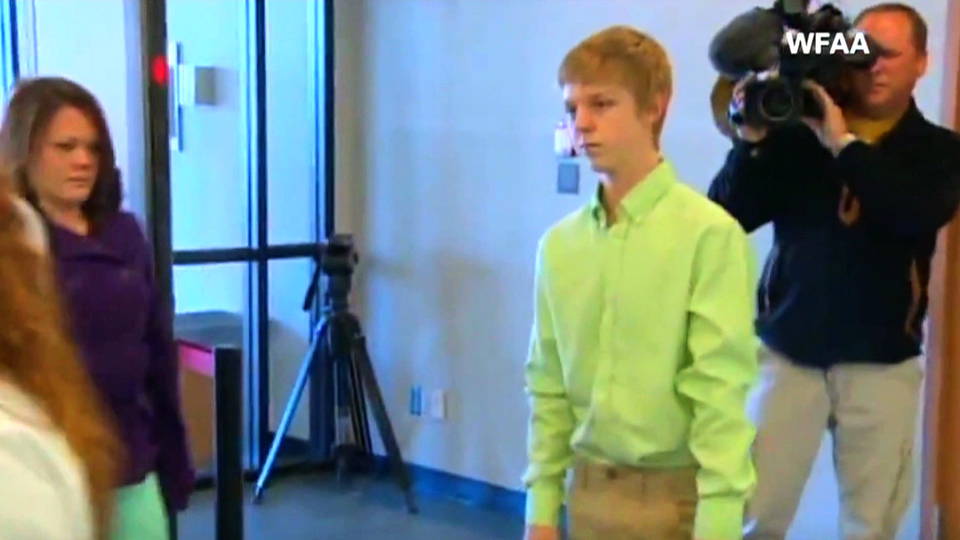 And Ethan Couch, the white Texas teenager spared jail time after he killed four people in a drunk-driving crash, has been detained with his mother by authorities in Mexico. Ethan Couch killed a motorist and three Good Samaritans who had stopped to help her, and left one of his friends with brain damage. But he was sentenced to no time in jail after a psychologist testified he had "affluenza"—meaning his wealthy upbringing left him unable to tell right from wrong. Couch disappeared with his mother after video appeared to show him at a party, a possible violation of his probation. He and his mother were detained near the Mexican beach resort of Puerto Vallarta.