Yemen: 5 Killed in Bombing of Doctors Without Borders Hospital
January 11, 2016
Headlines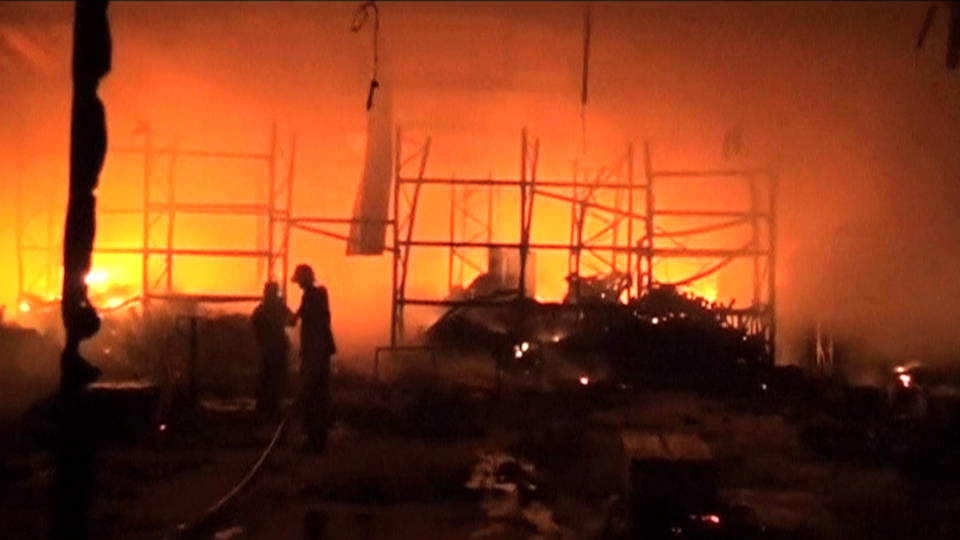 In Yemen, at least five people have been killed and 10 others wounded after a projectile hit a Doctors Without Borders hospital. The aid group says it cannot confirm the origin of the attack, but that planes were flying over the hospital at the time. Teresa Sancristóval of Doctors Without Borders spoke out after the attack.
Teresa Sancristóval: "For this hospital, this concrete hospital, it's the third time that it's attacked. And for MSF, it's the third time that we are attacked, in general, as a medical facility. I would like to reiterate that we are not the only hospitals that they have been hit; there are those that—there are many other hospitals that have been hit. And this means a lot for the population. The population is deprived from medical assistance. The population is the main, main suffering on this war."
At least 70 Yemeni health clinics have been damaged or destroyed since the U.S.-backed, Saudi-led coalition began bombing Houthi rebels in March. Doctors Without Borders says it regularly provides all warring parties, including the Saudi coalition, with its hospitals' GPS coordinates.
U.S. Flies B-52 Bomber over South Korea in Show of Force
January 11, 2016
Headlines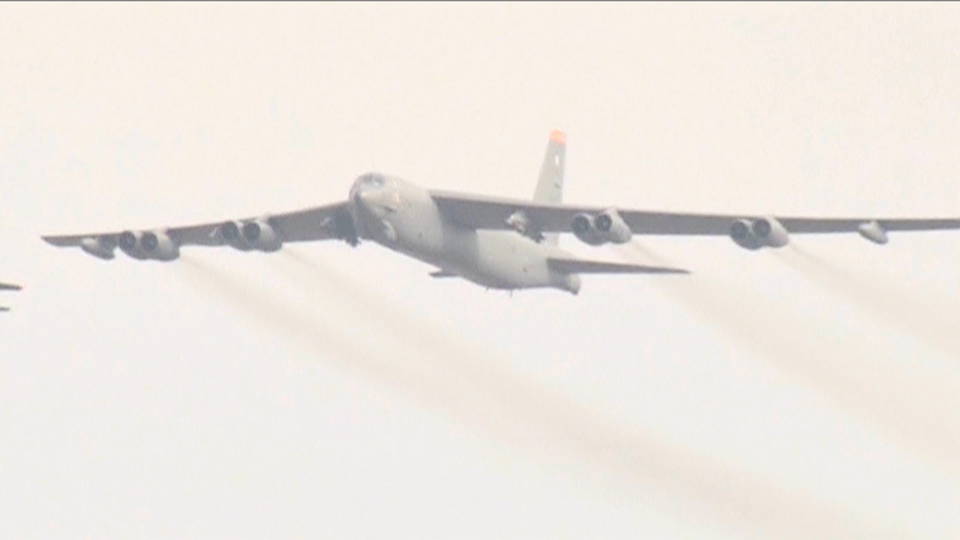 The United States has sent a B-52 bomber on a low-level flight over South Korea in a show of force following last week's nuclear test by North Korea. North Korea says it tested a hydrogen bomb, although U.S. and international experts have cast heavy doubt on that claim. North Korean leader Kim Jong-un said the test was launched in self-defense in response to the "danger of nuclear war caused by U.S.-led imperialists."
Catalonia Lawmakers Elect New Pro-Independence Leader
January 11, 2016
Headlines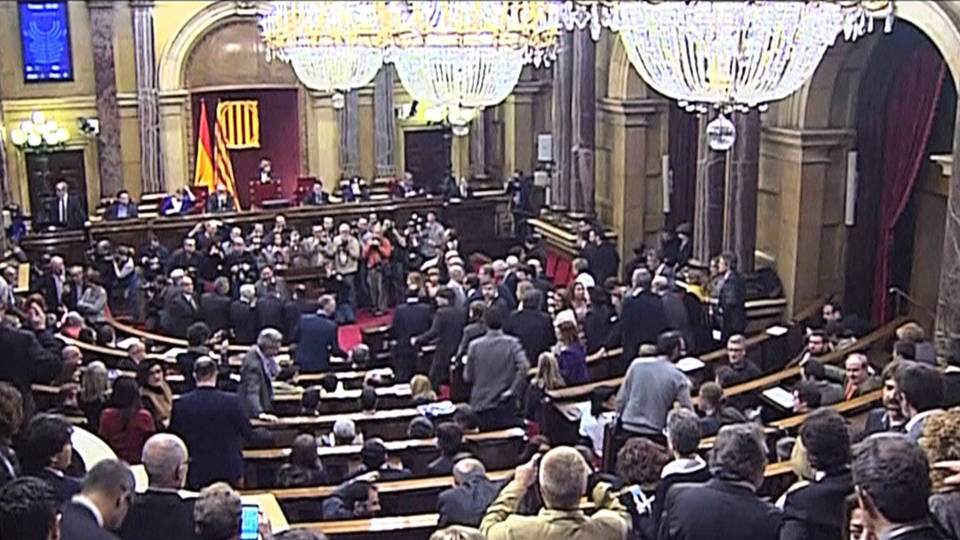 Catalonia's Parliament has voted in a new pro-independence leader, restarting the push to secede from Spain over the next 18 months. The new leader, Carles Puigdemont, is expected to begin building an independent army, central bank and judiciary. The move comes after elections last month left Spain with a deeply divided Parliament. The renewed push toward independence in Catalonia could pressure the Socialist party to form a coalition with the conservative ruling People's Party, potentially sidelining the leftist, anti-austerity Podemos party.
Israel: Arson Suspected in Fire at B'Tselem Human Rights Group
January 11, 2016
Headlines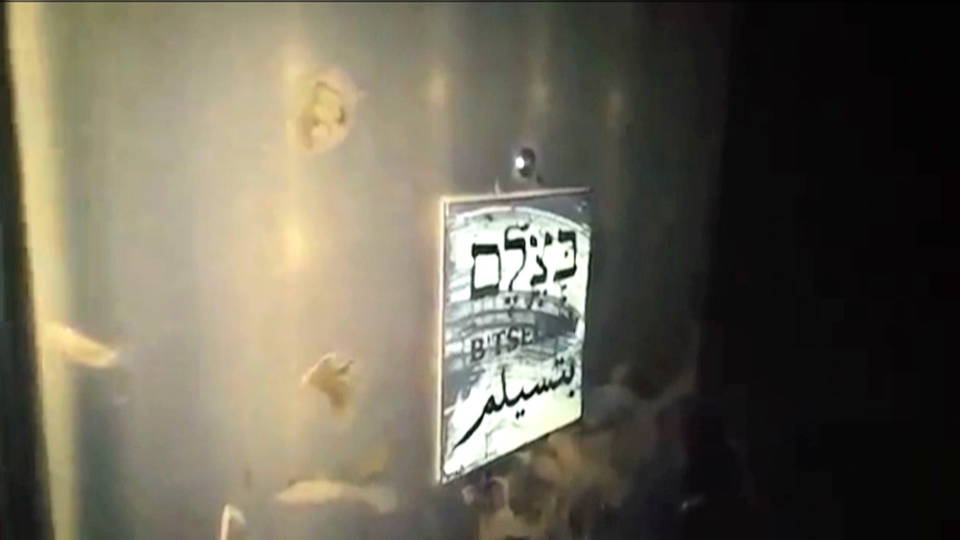 In Israel, authorities are investigating a fire at the human rights group B'Tselem for signs of arson. The NGO, which documents human rights abuses in the Israeli-occupied Palestinian territories, has been targeted in a recent Israeli government crackdown over funding sources abroad. In a statement, B'Tselem said "if it is discovered that this was an arson attack, it must be seen in the context of the wave of government incitement and smear campaigns against Israel's human rights groups, and B'Tselem in particular." Meanwhile, Israeli police have killed an Arab citizen of Israel who was accused of fatally shooting three people in Tel Aviv earlier this month.
Turkey Says 32 Kurdish Militants Killed in Southeast; Journalists Protest Detentions
January 11, 2016
Headlines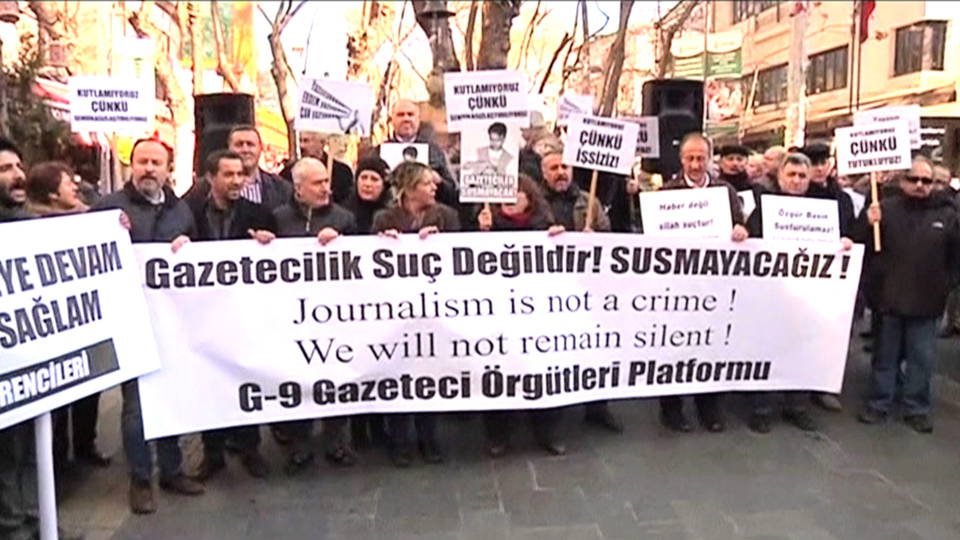 Turkish officials say they killed 32 Kurds they identified as militants in the southeast, marking one of the bloodiest weekends in months. The news comes as a Turkish human rights group says up to 162 civilians have been killed since August amid a government crackdown on Kurdish areas. Meanwhile, Turkish journalists marked Working Journalists' Day Sunday by rallying to demand the release of jailed reporters and editors. Turkish journalist Ismet Demirdogen was among those who gathered in Ankara.
Ismet Demirdogen: "People's right to learn the truth and make up their mind on current events is prevented. Unfortunately, Turkey goes through these dark days from time to time. I want to believe that we will rise above this ordeal again, as we did in the past, but more than 30 journalists are in jail after complaints, only because they wrote the truth. Therefore, I am very saddened today as we mark Working Journalists' Day."
In NYT Op-Ed, Iranian Minister Says Saudis Fomenting Tension, Extremism
January 11, 2016
Headlines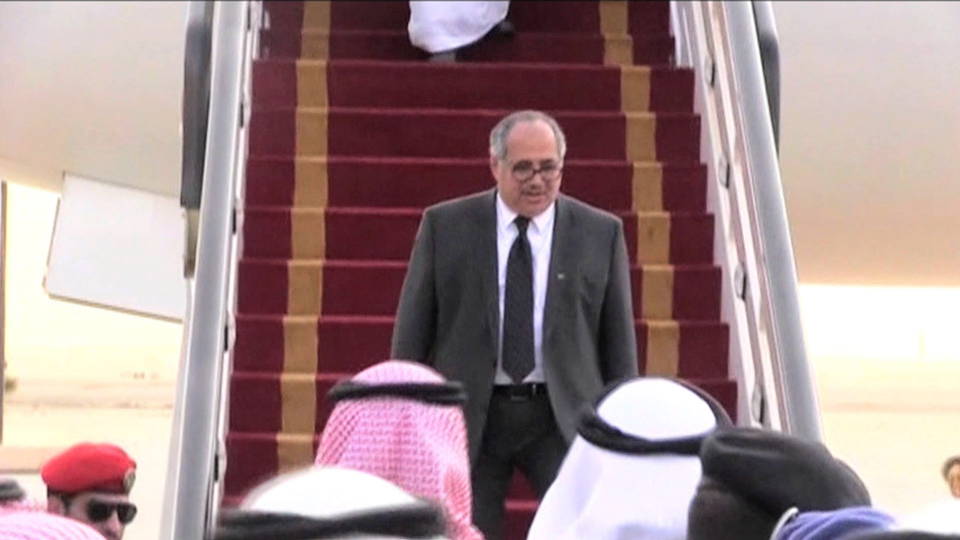 Iran's foreign minister has published an op-ed in The New York Times accusing Saudi Arabia of attempting to derail Iran's nuclear deal with world powers, promoting extremism and perpetuating tension in the Middle East. The move comes after Saudi Arabia beheaded a Shiite cleric as part of the mass execution of 47 people. In response, Iranian protesters torched part of the Saudi Embassy in Tehran, an act Iranian officials have condemned. After the burning, Saudi Arabia and its allies broke ties with Iran. In his op-ed, Iranian Foreign Minister Mohammad Javad Zarif writes: "The Saudi leadership must now make a choice: They can continue supporting extremists and promoting sectarian hatred; or they can opt to play a constructive role in promoting regional stability."
Poland: Thousands Rally Against New Law Curtailing Press Freedom
January 11, 2016
Headlines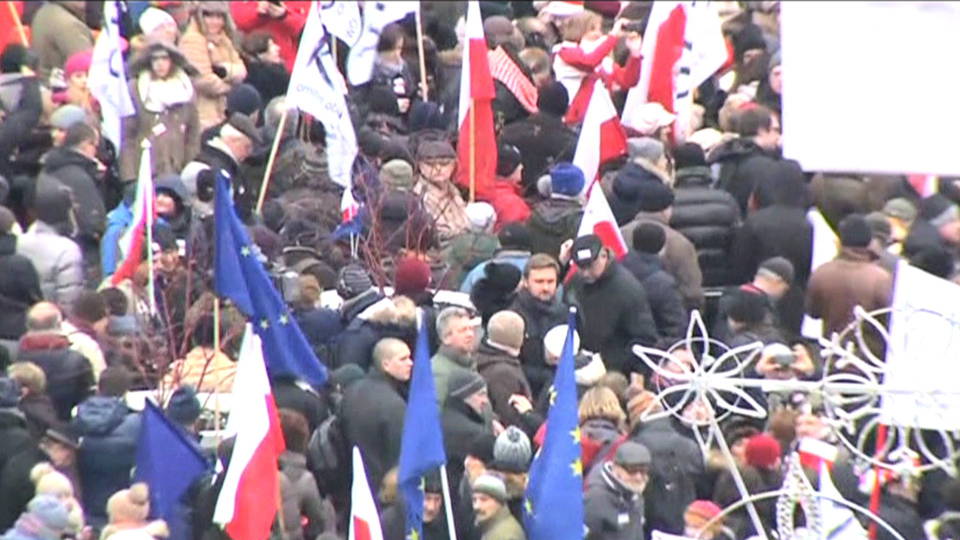 In Poland, thousands of people rallied across the country Saturday to protest a crackdown on press freedom. A new law in Poland allows the treasury minister to appoint and fire the heads of public television and radio broadcasters. In Warsaw, protest organizers said democracy is at stake.
Mateusz Kijowski: "We are meeting because media freedom is in danger, and so is democracy. Media is an important safety tool. If media can't monitor those in power, public opinion will not know what they are doing. So we came here to show how important for us free media is."
Germany: 6 Pakistanis, 1 Syrian Attacked in Cologne Amid Fallout over Assaults on Women
January 11, 2016
Headlines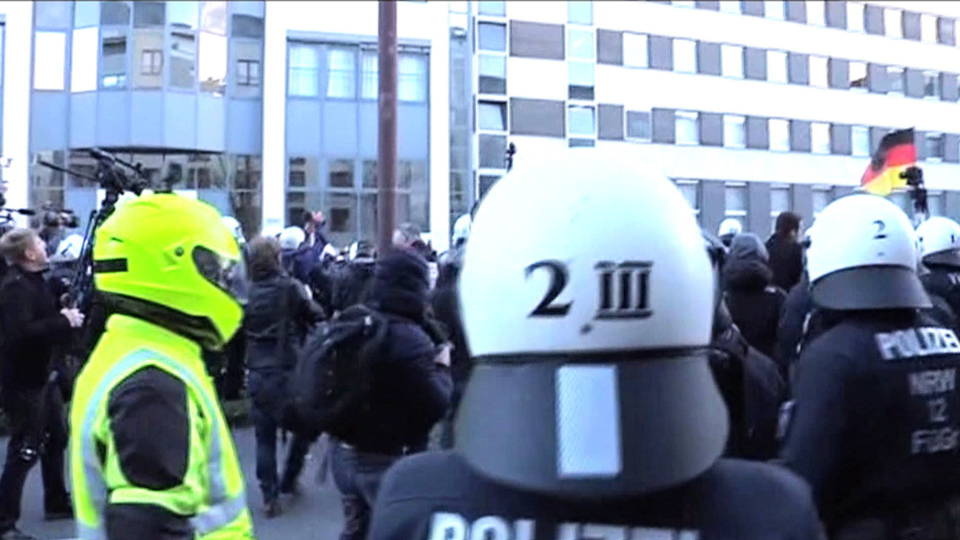 In the German city of Cologne, six Pakistanis and a Syrian have been violently attacked amid an anti-immigrant backlash over assaults on women on New Year's Eve. German police say they have focused mainly on North African suspects after hundreds of women reported attacks, including theft and sexual assault. The assaults have stoked anti-refugee sentiment in Germany, which saw more than 1 million refugees enter the country last year. On Saturday, the far-right PEGIDA movement threw bottles and firecrackers at police.
Report: Over 200 Members of Boys' Choir Run by Pope Benedict's Brother Were Abused
January 11, 2016
Headlines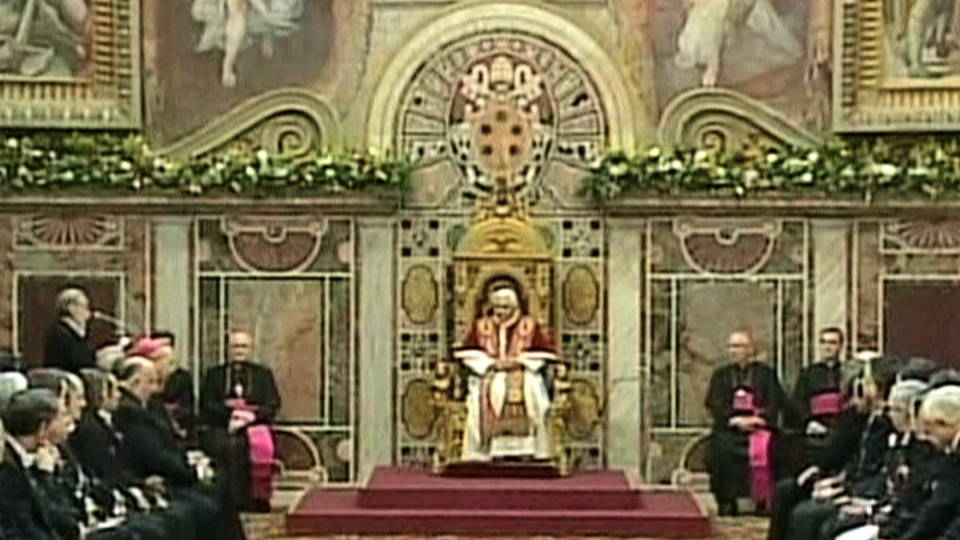 In other news from Germany, a new report finds more than 200 members of a German boys' choir led by the brother of former Pope Benedict were abused over a period of four decades. Ulrich Weber, the attorney who conducted the report, said every third member of the choir and an affiliated school suffered some form of physical abuse, including at least 40 cases of sexual violence. Weber said he believes the pope's brother, who directed the choir for 30 years, must have known of the abuse.
New York: 7 Arrested for Blocking Traffic to Protest Raids on Central Americans
January 11, 2016
Headlines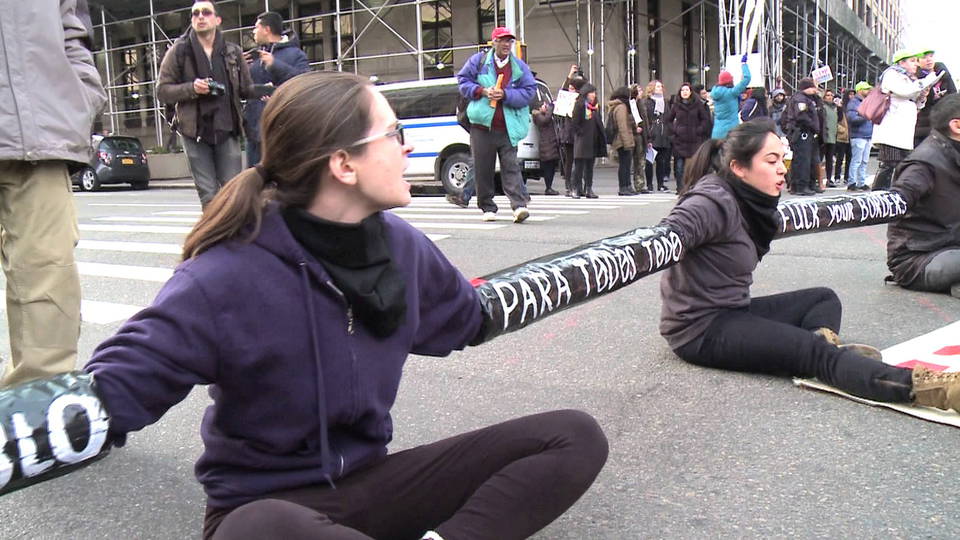 In New York City, seven people were arrested Friday after they disrupted traffic for more than an hour outside an Immigration and Customs Enforcement office. The action was held to protest the new round of raids against Central American families. The raids have targeted people who sought asylum in the United States after fleeing violence in their home countries. The activists locked themselves to each other using PVC pipes to block traffic, forcing the police to cut them out of the pipes with electric saws. Undocumented activist Yajaira Saavedra spoke during the protest.
Yajaira Saavedra: "My name is Yajaira Saavedra. I'm undocumented. I'm from Mexico. I crossed the border when I was four years old. I'm here because I believe every child that crosses a border should get political asylum. They shouldn't be in detention centers; they should be in school trying to get an education, being able to have a better future. I want there to be less military invasions. I want to see NAFTA out of our community. The whole American military complex is what's destroying countries like Mexico and causing people to flee across to the border, where all the resources are being brought."
South Carolina: Muslim Woman, Jewish Man Kicked Out of Trump Rally for Silent Protest
January 11, 2016
Headlines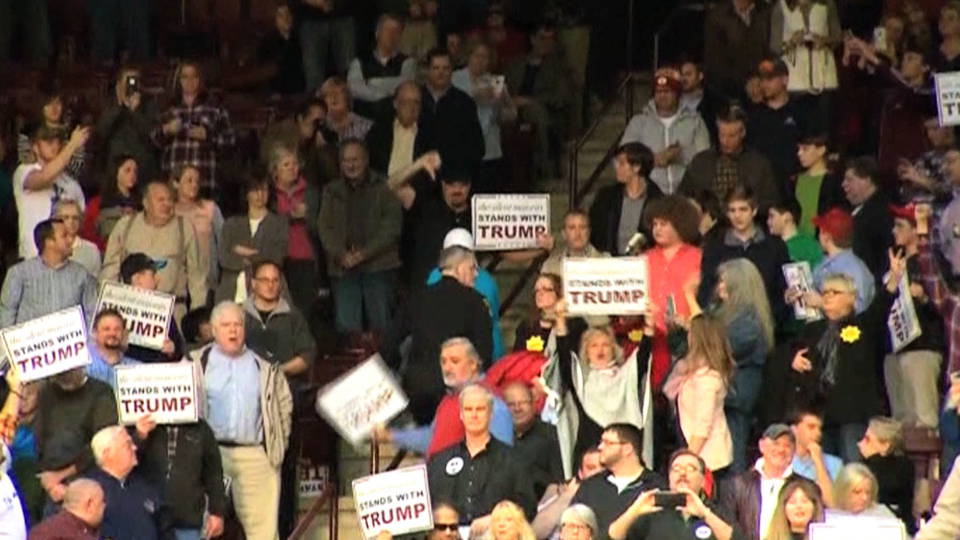 A Muslim woman and a Jewish man were kicked out of a Donald Trump rally on Friday after silently protesting the Republican front-runner's Islamophobic views. Speaking in Rock Hill, South Carolina, Trump began repeating his call to ban Muslims from entering the U.S. and said Syrian refugees are "probably" tied to the Islamic State. At that point, Rose Hamid, a flight attendant, and Marty Rosenbluth, an attorney, stood up in silent protest. We'll speak with Rose and Marty after headlines.
Washington: Activists to Cite Necessity Defense in Trial for Blocking Oil Train
January 11, 2016
Headlines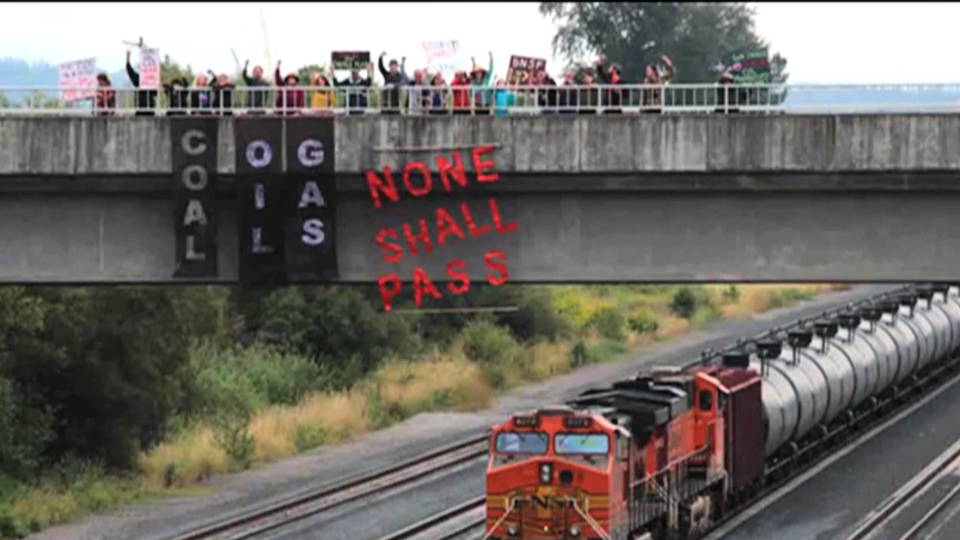 In Washington state, five climate justice activists go on trial today for tying themselves to a 25-foot tripod structure to block a mile-long oil train. The protesters, members of the activist group Rising Tide Seattle, demanded a halt of shipments of fossil fuels through the Northwest. In an unprecedented move, the presiding judge will allow the defendants to argue their actions were necessary because of the threat of climate change. We'll have more on their case later in the broadcast.
Maryland: Jury Selection Begins for 2nd Officer in Freddie Gray Case
January 11, 2016
Headlines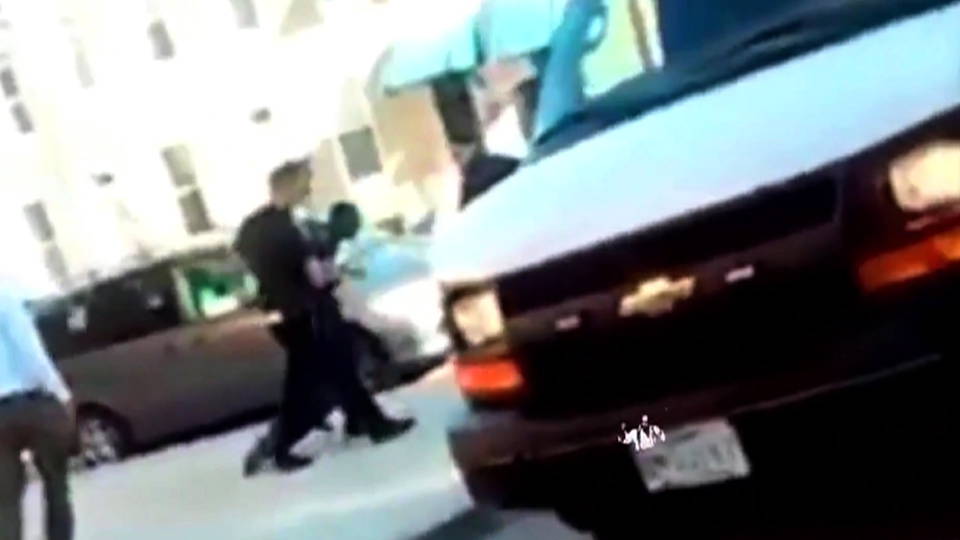 In Baltimore, Maryland, jury selection begins today for the second police officer to go on trial for the death of Freddie Gray. A family attorney says Gray's spine was "80 percent severed at his neck" from fatal injuries in police custody in April. Officer Caesar Goodson, who drove the van in which Gray is believed to have suffered the fatal injuries, faces the most serious charges of any of the six indicted officers. The first officer tried for Gray's death, William Porter, saw his case end in a mistrial last month; he faces a retrial in June.
New York: Sergeant Stripped of Gun, Badge for Death of Eric Garner
January 11, 2016
Headlines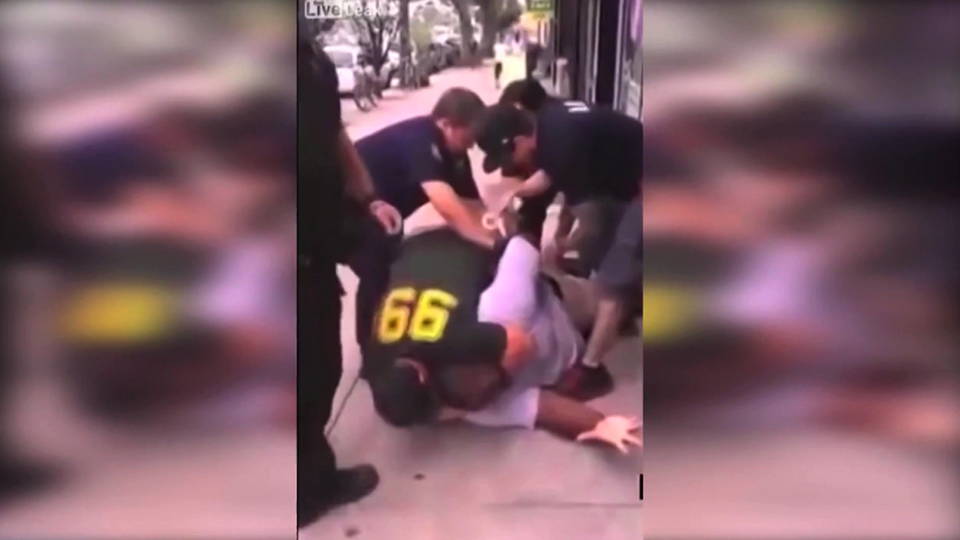 In New York City, a police sergeant has been hit with departmental disciplinary charges over the death of Eric Garner in 2014. Garner died after Officer Daniel Pantaleo pulled him to the ground in a chokehold. Officers then piled on top of Garner as he said "I can't breathe" 11 times. Garner was accused of selling loose cigarettes. While a grand jury failed to indict Officer Pantaleo for the fatal chokehold, Sergeant Kizzy Adonis, who is African-American, has been stripped of her gun and badge for failing to supervise the officers involved in Garner's death. Garner's oldest daughter, Erica, responded to the news in a video posted online.
Erica Garner: "A year and a half later, the only people indicted in my dad's case are people of color. A year and a half later, this is the only answer that New York has to offer the Garner family. Not one of the eight killer cops that was on my dad's back was charged for anything. This underscores the fundamental problem in this country. This is why we can't reform our way out of this. This is why we can't train our way out of this. It doesn't matter about more black police officers. It doesn't matter about more black district attorneys. It doesn't matter about black police chiefs. All the way up to the president, it still doesn't matter."
Erica Garner is joining a rally today to coincide with a court date for Ramsey Orta, who filmed the fatal chokehold of Eric Garner. Orta has been arrested multiple times after he says police targeted him and his family for releasing the video. Erica Garner refers to Ramsey Orta as "the only man charged in my dad's death."
Billionaire Investor Steven Cohen Spared Harsh Sanctions in Insider Trading Probes
January 11, 2016
Headlines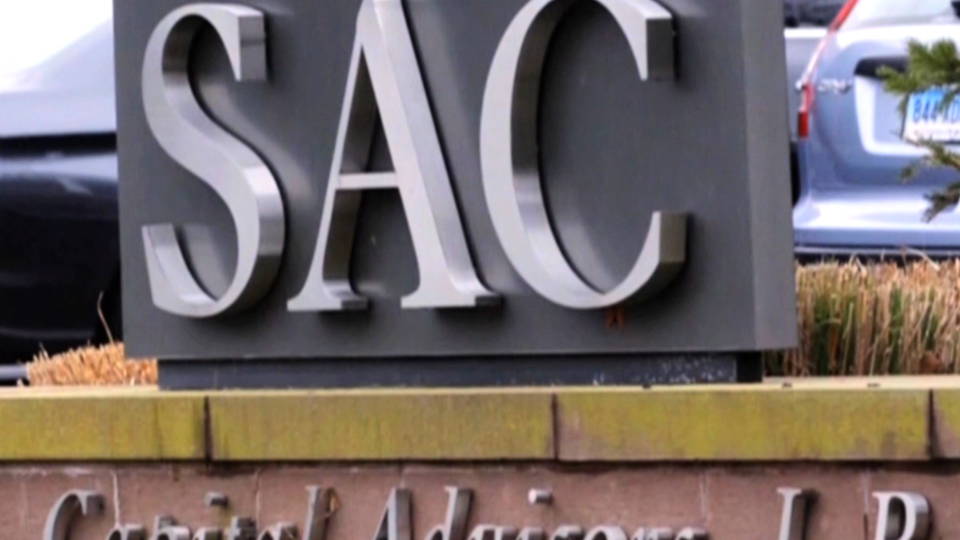 Billionaire hedge fund investor Steven Cohen has avoided paying any fines after nearly a decade of probes into widespread accusations of insider trading at his firm, SAC Capital. The Securities and Exchange Commission accused Cohen of ignoring clear signs that "should have caused a reasonable hedge fund manager to investigate" potential insider trading by his employee, Mathew Martoma. Martoma is serving a nine-year prison term after becoming the eighth employee of Cohen's firm convicted of insider trading. But under the deal with regulators, Cohen himself is barred from managing investors' money for just two years.
Pop Legend David Bowie Dies at Age 69
January 11, 2016
Headlines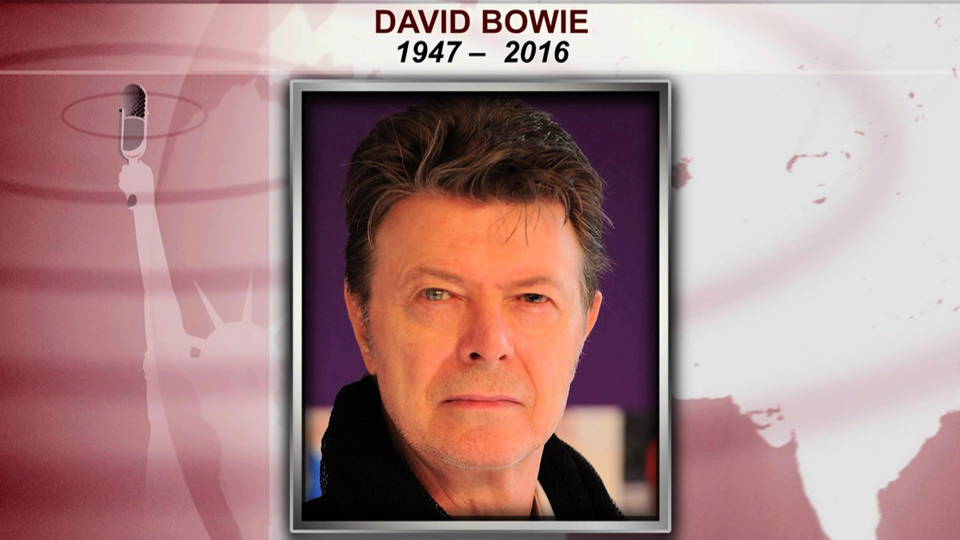 And the pop legend David Bowie has died at the age of 69. Known for his gender-bending style and hits including "Changes," "Let's Dance," "Fame" and many more, Bowie died Sunday after a battle with cancer. His last album, "Blackstar," came out Friday, on his 69th birthday.