Iraq: Scores Killed in Attacks Claimed by ISIS
January 12, 2016
Headlines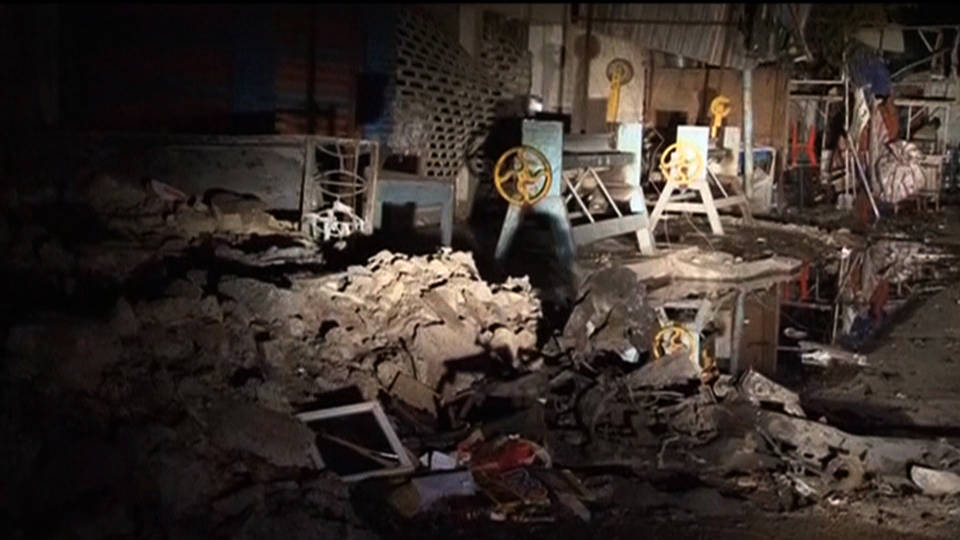 In Iraq, a series of bombings and shootings have killed scores of people, marking the country's deadliest day in three months. At a mall in a predominantly Shiite area of the capital Baghdad, attackers detonated a car bomb and then stormed inside. At least 32 people were killed and 58 injured. Northeast of the capital in the town of Muqdadiyah, 42 people were killed in a twin suicide bombing at a cafe. The self-proclaimed Islamic State has claimed responsibility for both attacks. Meanwhile, earlier today a suicide bomber attacked a checkpoint north of Baghdad, killing four police and injuring an intelligence officer.
Turkey: Explosion in Istanbul Kills At Least 10
January 12, 2016
Headlines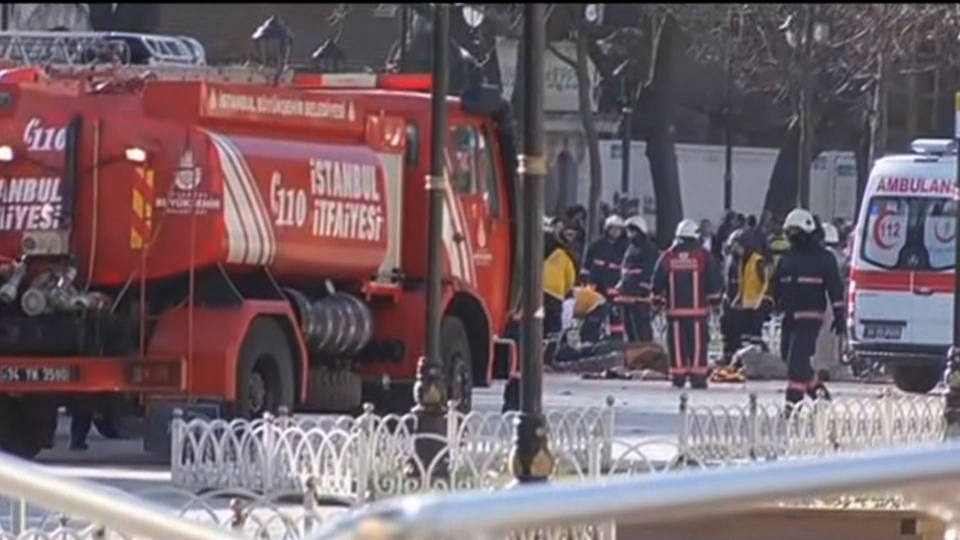 In Turkey, an explosion in a tourist area of Istanbul has killed at least 10 people and injured 15. Turkish President Recep Tayyip Erdogan says the bomber had ties to Syria.
U.S. Repatriates Saudi Prisoner, Leaving 103 in Guantánamo
January 12, 2016
Headlines
The Obama administration has repatriated a Saudi prisoner held at Guantánamo since the early days after the prison first opened in 2002. The transfer of Mohammad al Rahman al Shumrani came on the 14th anniversary of the arrival of the first prisoners at Guantánamo. Shumrani arrived January 16, 2002. Throughout his 14 years there, he was never charged with a crime. His transfer leaves 103 prisoners at Guantánamo.
London: Former Prisoners Call for Closure of Guantánamo on 14th Anniversary
January 12, 2016
Headlines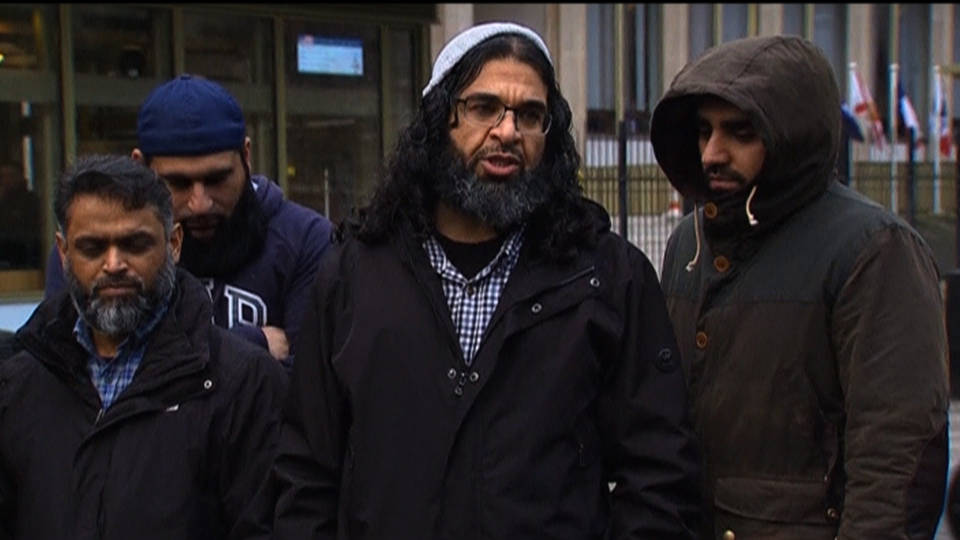 On Monday, former prisoners Ruhal Ahmed and Shaker Aamer were among those who rallied outside the U.S. Embassy in London to call for Guantánamo's closure.
Shaker Aamer: "We want everybody to know that today we are here not as brothers from Guantánamo, no, as everybody, all of you, the media outlets, for one reason: It's truly to bring justice back, to close Guantánamo once and for all."
Ruhal Ahmed: "It's been kept open by a country who claim to be the champions of democracy and champions of justice. It's just a joke, to be honest. And it saddens me that it's open, and I'm out, and I've moved on with life, and they haven't, that they're still stuck there."
Syria: Aid Reaches Besieged Town of Madaya Amid Starvation Reports
January 12, 2016
Headlines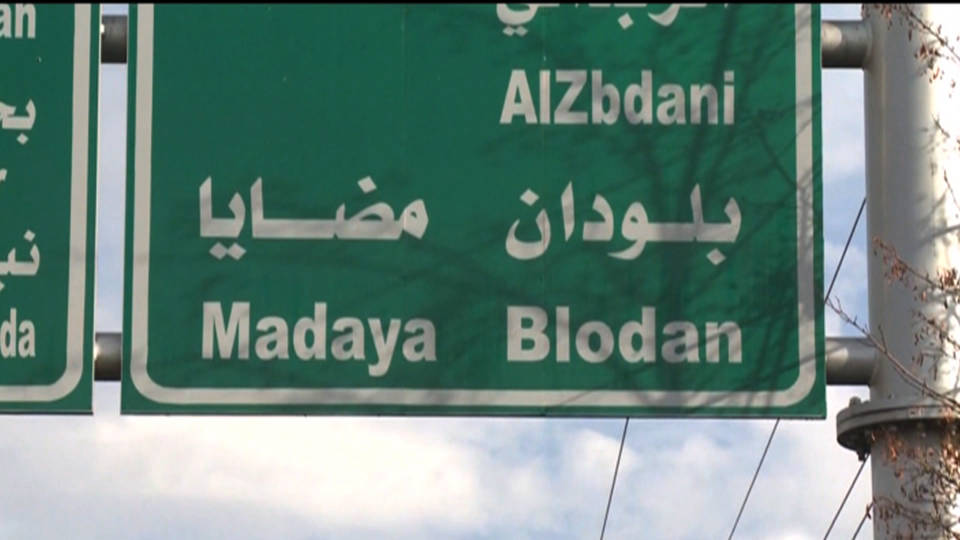 An aid convoy has reached the besieged Syrian town of Madaya, where the United Nations says it's received credible reports of people starving to death. About 40,000 people have been trapped in the rebel-held town for six months amid a Syrian government blockade. Monday's shipment was the first foreign aid to reach Madaya since October.
Sanders and Clinton Effectively Tied in Iowa; Clinton Condemns ICE Raids
January 12, 2016
Headlines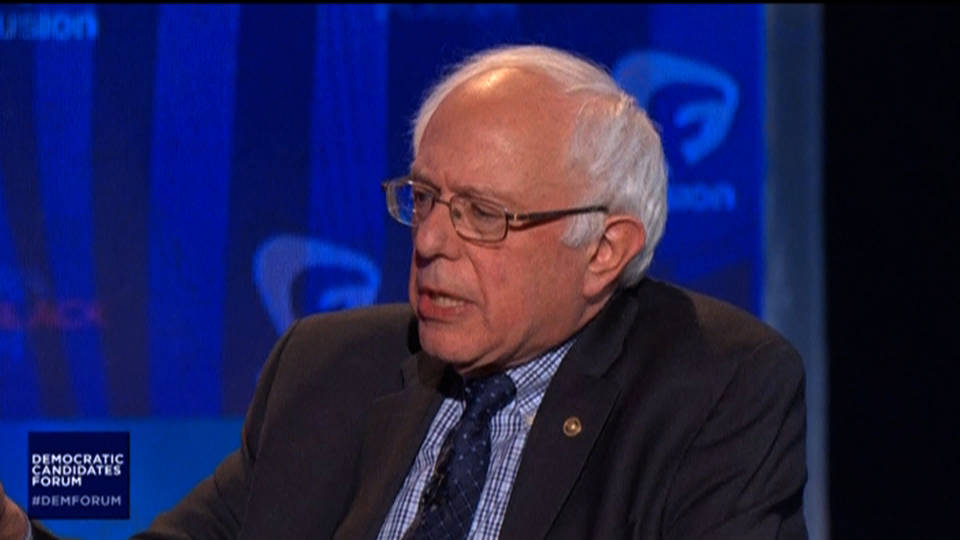 The Democratic presidential candidates spoke in the key caucus state of Iowa Monday at the Black and Brown Forum hosted by Fusion network. Just weeks before the caucus, polls show the race between Democratic candidates Hillary Clinton and Vermont Senator Bernie Sanders is essentially tied. The latest NBC/Wall Street Journal poll shows Clinton leading Sanders by just 3 percentage points among likely Iowa voters. Sanders is ahead of Clinton in the key primary state of New Hampshire. At Monday's forum, Clinton broke with the Obama administration to condemn the recent raids targeting Central American families who have fled violence.
Hillary Clinton: "I have come out against the raids. I do not think the raids are an appropriate tool to enforce the immigration laws. In fact, I think they are divisive. They are sowing discord and fear. And I also have come out in favor of guaranteeing that unaccompanied children have government-sponsored counsel, so that as they go through the process, they will not be lost in the process, confused by the process, and will have a chance to tell their story."
Rand Paul, Carly Fiorina Cut from Main GOP Debate Stage
January 12, 2016
Headlines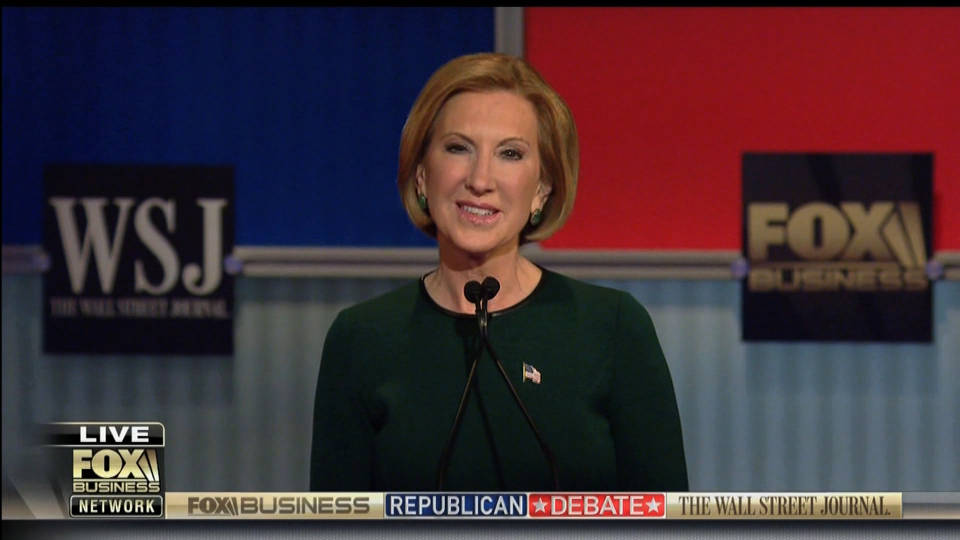 In news from the Republican campaign trail, Kentucky Sen. Rand Paul and former Hewlett-Packard CEO Carly Fiorina will not participate in this Thursday's prime-time debate. Fox Business Network says the pair don't have strong enough poll numbers to join the seven top candidates on the main stage. Paul said he will refuse the offer to take part in the so-called undercard debate before the main debate, citing the
"faulty analysis" used to determine participants.
Supreme Court Expected to Deal Major Blow to Public Sector Unions
January 12, 2016
Headlines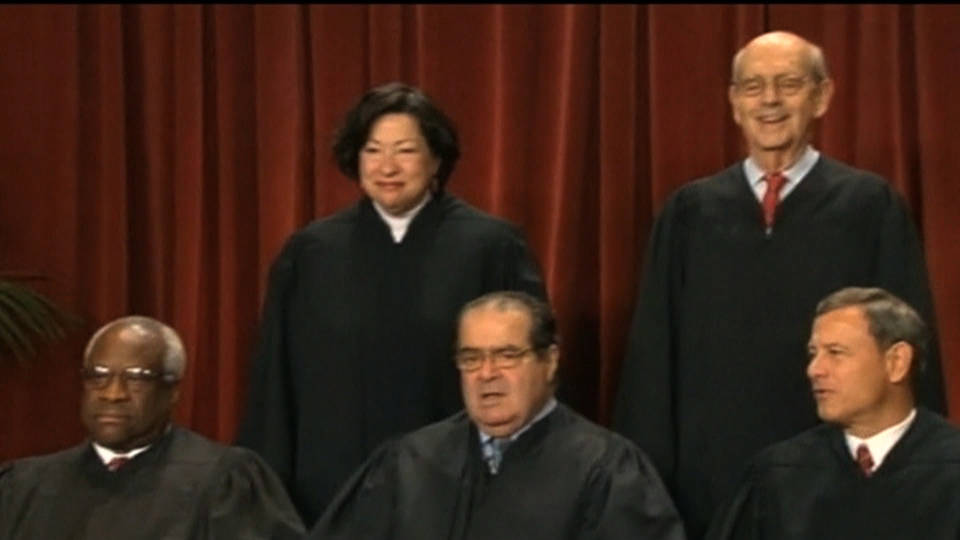 The Supreme Court appears set to deal a major blow to public employee unions. The justices heard arguments Monday in a case brought by the right-wing Center for Individual Rights and backed by other anti-union groups. The case involves 10 California teachers who object to a state law requiring them to pay a "fair share service fee" for collective bargaining activities, even if they choose not to join a union. In 1977, the Supreme Court ruled against forcing non-union members to pay for a union's political activities, but upheld required payments for collective bargaining. The court now appears likely to overturn that precedent, potentially weakening public sector unions nationwide by allowing workers to opt out of paying for union activities that benefit them.
Report: Koch Brothers' Father Built Oil Refinery for Hitler
January 12, 2016
Headlines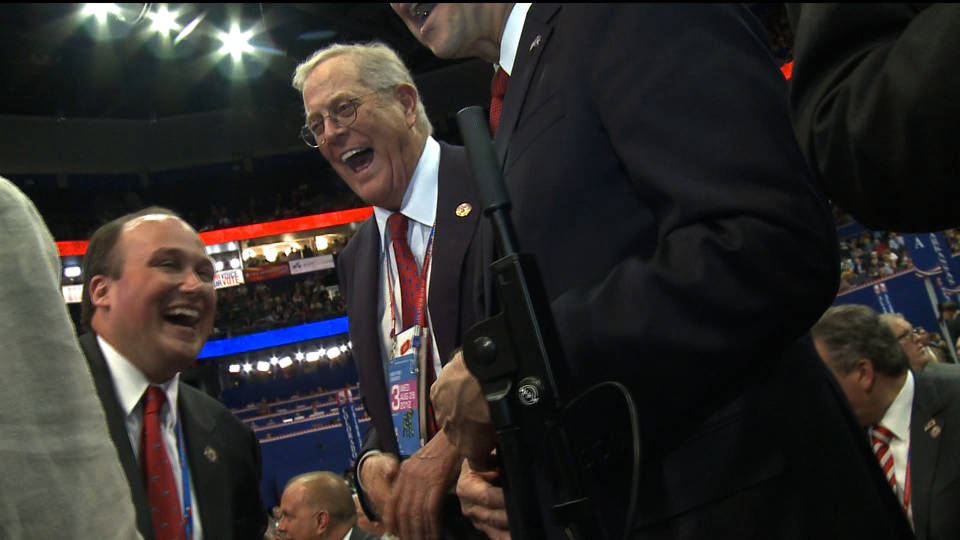 Among the groups that have backed the right-wing law firm in the union case are entities used frequently by the billionaire brothers Charles and David Koch. Politico has reported the Kochs' political machine now eclipses the official Republican Party in key areas, with about three-and-a-half times as many employees as the Republican National Committee. Meanwhile, a new book on the Koch brothers by New Yorker journalist Jane Mayer reveals the Koch brothers' father, Fred Koch, helped build an oil refinery in Nazi Germany—a project approved personally by Adolf Hitler.
Detroit Schools Shuttered by Teacher "Sickout" over Mold, Infestations
January 12, 2016
Headlines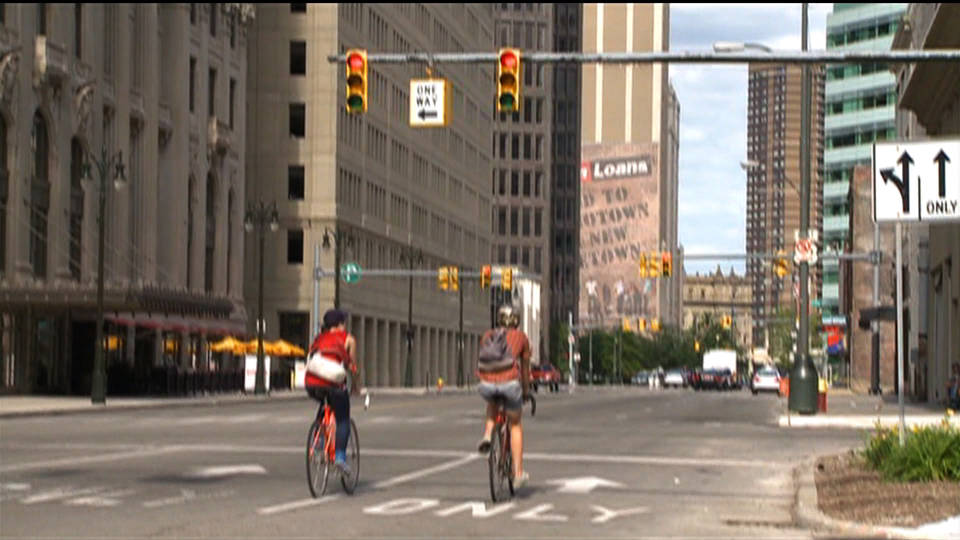 In Detroit, Michigan, most public schools are shuttered today after teachers staged a "sickout" to protest the state's inaction over black mold, rat infestations, crumbling buildings and inadequate staffing. Detroit teachers say they have up to 45 or 50 students in some classrooms.
Video: In Flint, Michigan, Gov. Snyder Refuses to Say If He Would Pay for Contaminated Water
January 12, 2016
Headlines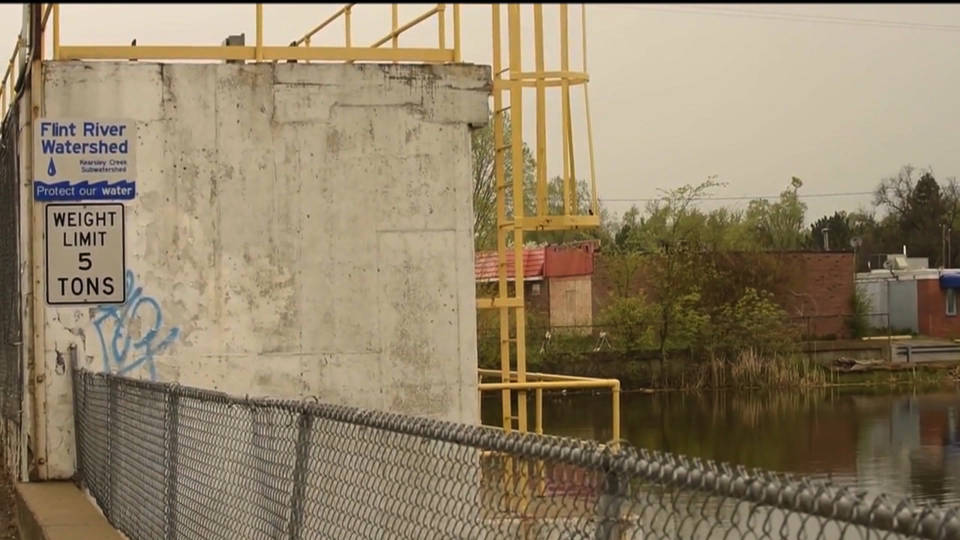 Meanwhile, Michigan Governor Rick Snyder faced intense questioning in another Michigan city—Flint—over the poisoning of the city's water. Residents have reported lasting health impacts after an unelected emergency manager appointed by Governor Snyder switched the city's water source to the long-polluted Flint River in a bid to save money. Under questioning by reporters Monday, Snyder refused to say whether it's fair for residents to continue to pay for the poisoned water.
Dave Bondy: "If you had contaminated water coming from your tap at home, should you have to pay for it?"
Gov. Rick Snyder: "Again, that's one of the questions that we'll be reviewing. Our focus right now is"—
Dave Bondy: "No, the question is: Should—the question is: Should you be paying for contaminated water..."
Gov. Rick Snyder: "The issue"—
Dave Bondy: "...if it came out of your tap?"
Gov. Rick Snyder: "We're addressing the immediate issue now, which is making sure people have water filters and other resources."
Dave Bondy: "You're not answering my question, sir."
Gov. Rick Snyder: "I'm answering your questions."
Dave Bondy: "You're answering someone's question, but not mine."
Maryland: Trial Delayed for Police Van Driver in Freddie Gray Case
January 12, 2016
Headlines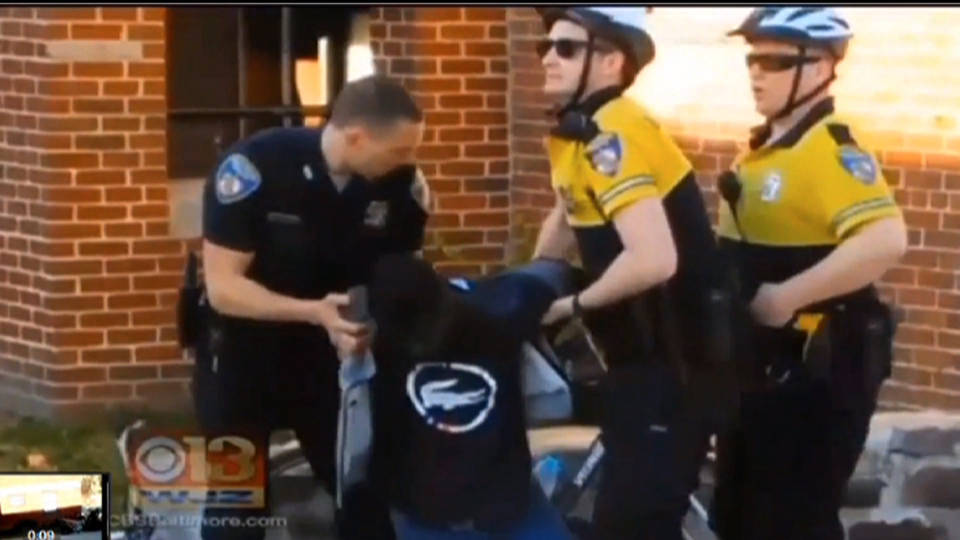 In Baltimore, the police officer who drove the van in which Freddie Gray is believed to have suffered fatal injuries that left his spine "80 percent severed at his neck" has had his trial postponed. Jury selection was due to begin Monday for Officer Caesar Goodson, the second of six officers to go on trial in the case and the one facing the most serious charges. But the case has been postponed amid a dispute over whether a key witness, Officer William Porter, will be forced to testify. Porter's own trial for his role in Gray's death ended in a mistrial last month, and he faces a retrial in June. At his own trial, Porter said he told Officer Goodson that Freddie Gray needed to go to the hospital.
Michelle Obama to Leave Vacant Chair for Gun Victims at State of the Union
January 12, 2016
Headlines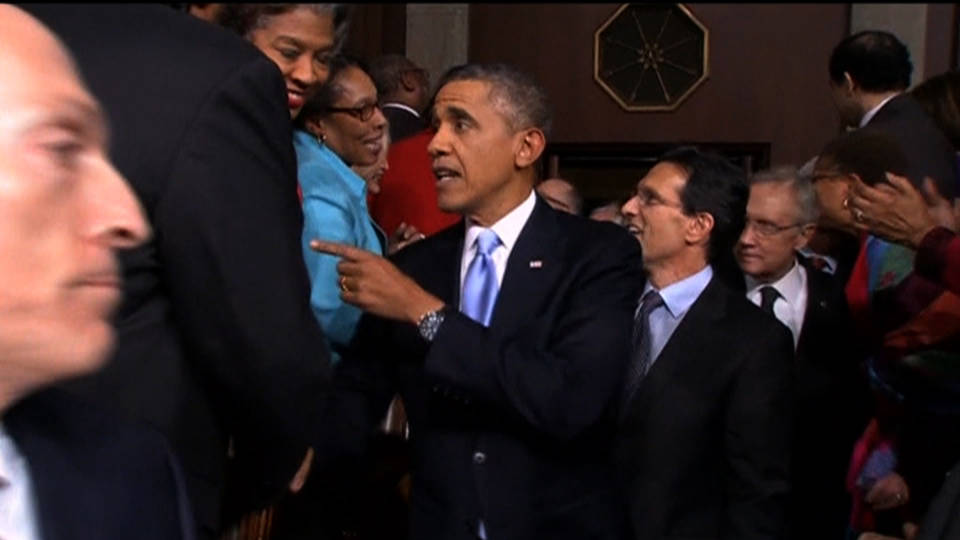 President Obama will deliver his final State of the Union address tonight, a week after he announced he was taking executive action on gun control. Michelle Obama is expected to leave an empty seat in her guest box at tonight's speech to represent people killed by gun violence.