Obama Administration Transfers 10 Prisoners from Guantánamo
January 15, 2016
Headlines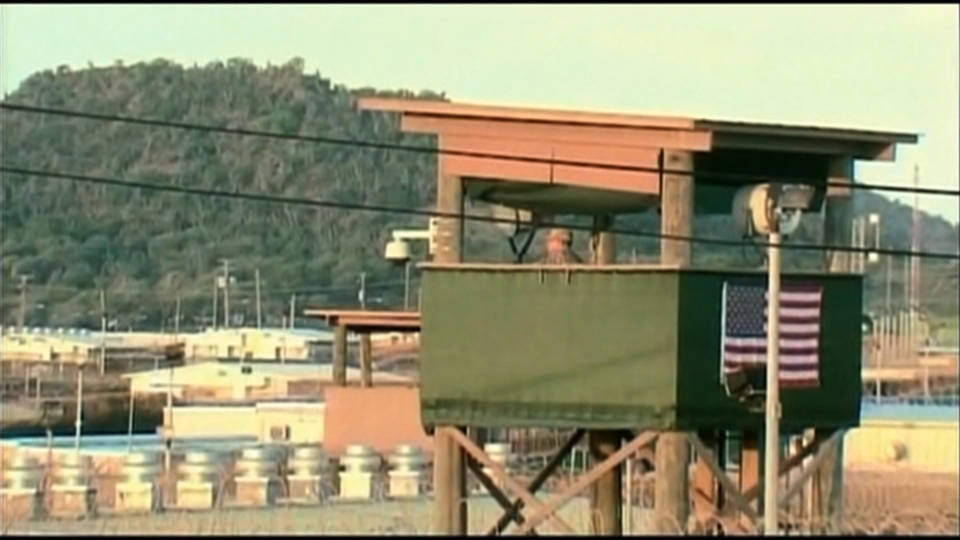 The Obama administration has transferred 10 Yemeni prisoners from Guantánamo Bay to Oman in what it calls a significant milestone. After the transfer, 93 prisoners remain at Guantánamo. Many have been cleared for release for years, some for over a decade. A review board has approved 34 prisoners for transfer, which the White House says will continue over the course of the year. Also Thursday, Defense Secretary Ashton Carter announced he's prepared a plan that would move Guantánamo's remaining prisoners to a secure site in the United States. President Obama is reportedly in the "final stages" of reviewing the plan.
Goldman Sachs Reaches $5 Billion Settlement over Financial Crisis
January 15, 2016
Headlines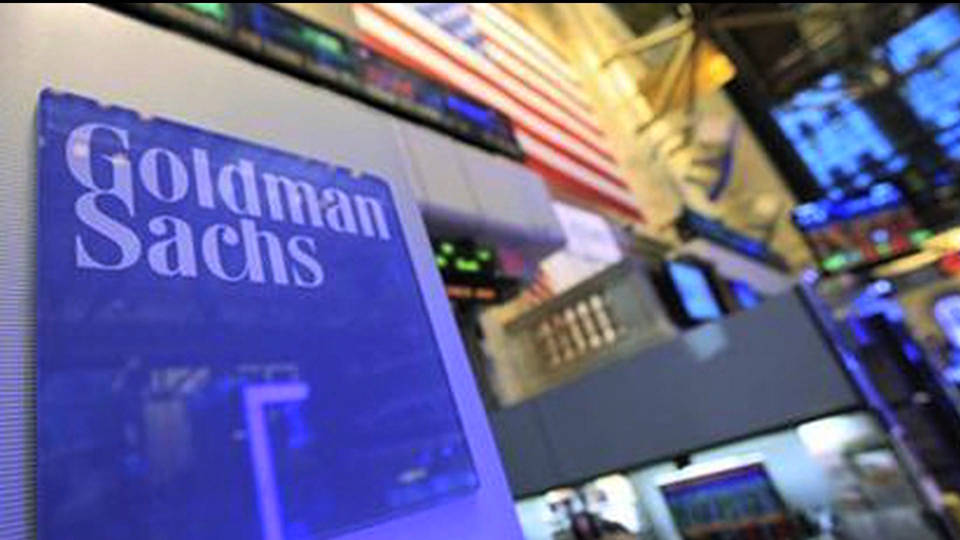 Goldman Sachs has reached a tentative $5 billion settlement with federal and state investigators over the investment bank's role in the 2008 financial crisis. Goldman was under investigation for lying about the value of the mortgage-backed securities it sold in the years leading up to the crash. The sale of toxic securities helped trigger the global economic recession. Under the terms of the tentative settlement, Goldman will pay billions in civil penalties. No one will go to jail.
Michigan Attorney General to Investigate Flint Water Crisis
January 15, 2016
Headlines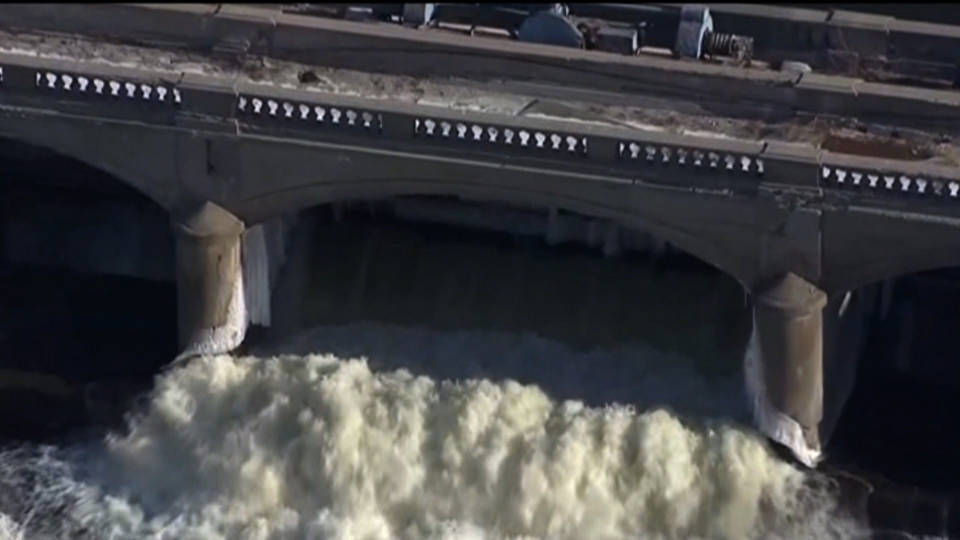 Michigan Attorney General Bill Schuette has announced he will investigate the water crisis in Flint to determine whether any Michigan laws have been violated. This comes as Governor Rick Snyder has appealed to President Obama to declare a major disaster over lead poisoning in Flint's drinking water. The poisoning began after an unelected emergency manager appointed by Snyder switched the city's water source to the corrosive Flint River in a bid to save money. Residents have reported lasting health impacts, including developmental and cognitive impairment in children. Governor Snyder asked for federal aid Thursday, amid new revelations that at least 10 Flint residents have died from Legionnaires' disease during a surge in infections caused by the water-borne bacteria. This comes as the World Economic Forum's annual Global Risks report has ranked water crises as the top global risk to industry and society over the next decade. We'll go to Michigan to speak with Dr. Mona Hanna-Attisha, who headed the September study that discovered high levels of lead in the blood of Flint's children, later in the broadcast.
Obama Expected to Announce Halt to All New Coal Mining Leases
January 15, 2016
Headlines
The Obama administration is expected to announce plans to halt all new coal mining leases on public lands. Obama's proposal follows demands by a coalition of more than 400 organizations that the White House stop issuing new leases for all fossil fuel extraction on public lands and oceans. Speaking on Democracy Now!, Tim DeChristopher explained the campaign's significance.
Tim DeChristopher: "So there's another 450 gigatons that could be kept in the ground by ending fossil fuel leasing. So it's a major demand, and it's something that I think is kind of a new step for the climate movement, for a lot of the mainstream groups that were a part of this coalition and are a part of this campaign, that we're saying we're no longer operating from a paradigm of deviating from the status quo, or operating from the paradigm of looking at the challenge of climate change and what's actually necessary, and we're going to find a way to make that happen."
In response to Obama's planned announcement today to end all new coal leasing on federal lands, Luke Popovich, a spokesperson for the National Mining Association, said, "It appears that they're going after the federal coal leasing program with the intention of keeping coal in the ground."
Nine Activists Go on Trial for Blocking Spectra Gas Pipeline
January 15, 2016
Headlines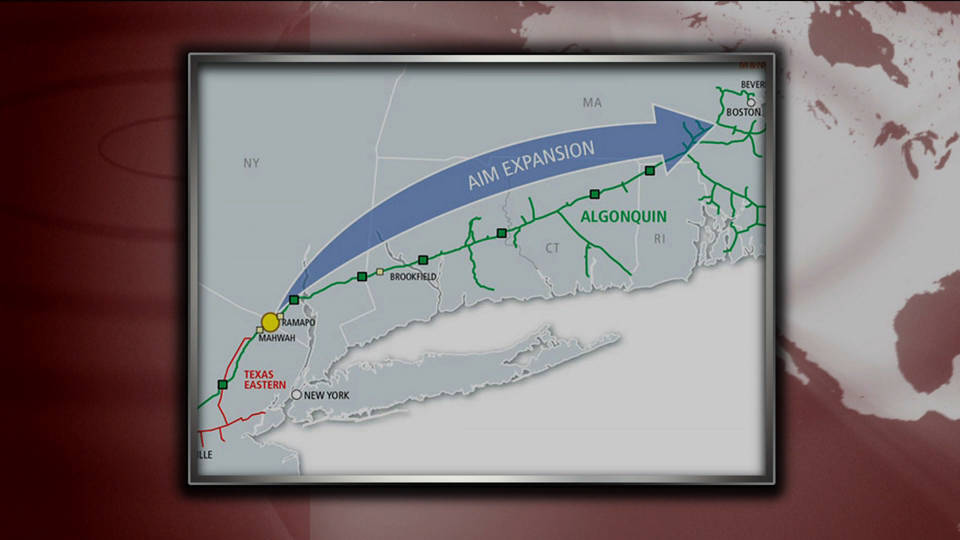 In New York state, nine activists arrested for blocking construction of a gas pipeline expansion are slated to begin trial, where they will use the necessity defense—arguing their actions were necessary because of the threat of climate change. On November 9, members of the group Resist AIM blocked the entrance to the construction area for the proposed expansion of the Spectra Energy Algonquin pipeline, which carries fracked methane gas across the East Coast. The use of the necessity defense in this case comes as five climate justice activists on trial in Washington state for blocking a mile-long oil train are also arguing their protest was necessary because of the climate change threat.
Chicago: Report Casts Doubt on Mayor's Claims He Did Not Know Details of McDonald Shooting
January 15, 2016
Headlines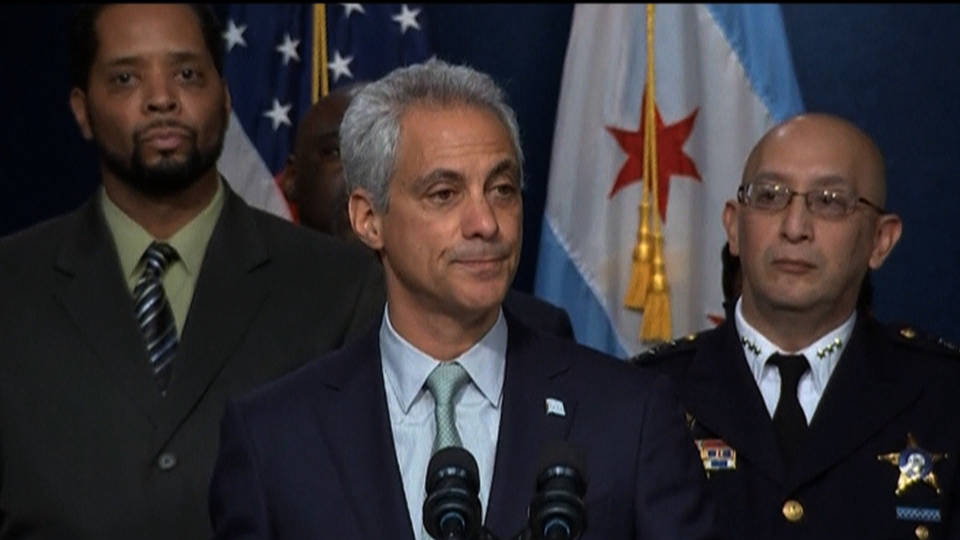 The release of this video footage comes amid increasing calls for Chicago Mayor Rahm Emanuel's resignation over a possible cover-up after the fatal police shooting of another 17-year-old teenager, Laquan McDonald, who was shot 16 times by white police officer Jason Van Dyke more than one year ago. A new investigation by the Chicago Tribune suggests Emanuel may have known the details of the McDonald case far earlier than he's admitted. The investigation shows Emanuel's closest aides were concerned the McDonald case might create a political firestorm as early as December 2014. These aides and top police officials all began closely tracking the case. They also held multiple meetings with Emanuel over this time period. In April, during the mayor's re-election campaign, the city agreed to a preemptive $5 million settlement with Laquan McDonald's family after they obtained video footage of the killing.
Alabama Judge Throws Out Case Against Officer Who Partially Paralyzed Indian Grandfather
January 15, 2016
Headlines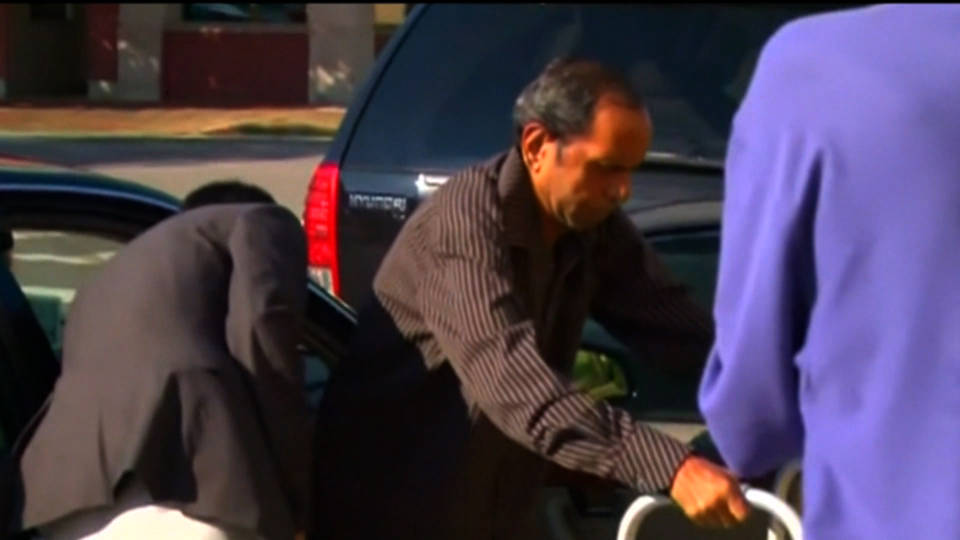 In Alabama, a federal judge has thrown out the civil rights case against the former Madison police officer accused of using excessive force against an unarmed Indian grandfather who was left partially paralyzed. In February 2015, Officer Eric Parker and other officers approached Sureshbhai Patel as he was taking a walk. A neighbor had called 911 to report a "skinny black guy" in the neighborhood. Dash camera footage shows police slamming Patel from a standing position face-first into the ground. On Wednesday, Judge Madeline Hughes Haikala granted a motion to acquit Officer Eric Parker, following two mistrials last year.
Ithaca College President Resigns Following Protests Against Racism
January 15, 2016
Headlines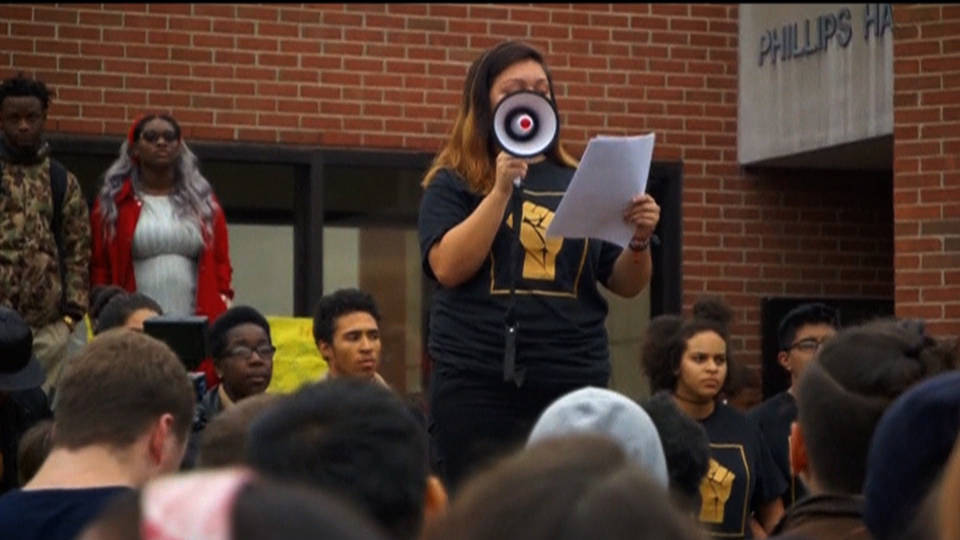 And in upstate New York, Ithaca College President Tom Rochon has resigned after months of protests against racism on campus. This comes one month after students voted overwhelmingly to cast a vote of no confidence against Rochon. Students have accused the college president of responding inadequately to racist incidents, including one where an African-American alum was repeatedly called a "savage" by two white male fellow alumni at a public forum on Ithaca College's future. Speaking on Democracy Now! in November, Ithaca College professor Peyi Soyinka-Airewele discussed the campus' grievances with Rochon.
Peyi Soyinka-Airewele: "I think the crisis we have at Ithaca College is certainly a long-standing historical struggle with President Rochon, who faculty, students and staff have found to be unaccountable, unresponsive, and alienated leadership. And so, this has been a long-standing struggle with the administration to create a community that is inclusive, not only of race, but of student voices, faculty input and staff input. And so, we've had many incidents over the past few years, since Rochon has been in office, that describe and show eloquently that he has absolutely no regard for the contributions of members of the community."