Officer Daniel Holtzclaw Sentenced to 263 Years in Prison
January 22, 2016
Headlines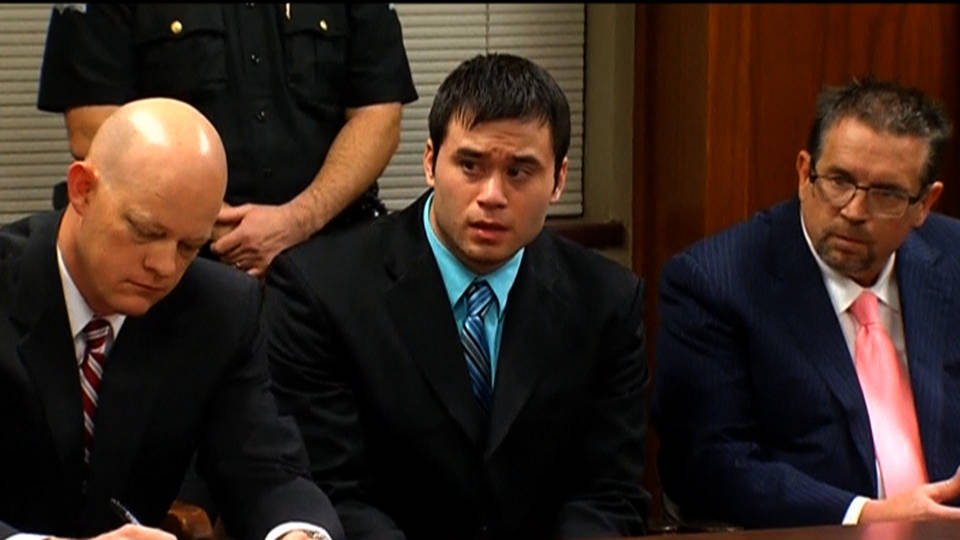 Former Oklahoma City police officer Daniel Holtzclaw has been sentenced to 263 consecutive years in prison for the serial rapes of African-American women. In a packed courtroom, supporters of the victims broke into song as they awaited the sentencing.
Supporters: "I am loved. I am loved. I am brave. I am brave. I am strong. I am strong."
The 263-year sentence came after Judge Timothy Henderson denied Holtzclaw's request for a new trial. In December, an all-white jury convicted Holtzclaw of rape and other crimes against eight of the 13 women who accused him. Holtzclaw targeted the women during traffic stops and interrogations, forcing them into sexual acts in his police car or in their homes. Prosecutors say Holtzclaw deliberately preyed on vulnerable black women from low-income neighborhoods. He was reportedly under investigation by the Oklahoma City police sex crimes unit six weeks before his final crime. That means Holtzclaw assaulted half of the women he was convicted of attacking while under investigation. Across the United States, a recent Associated Press investigation uncovered about 1,000 cases where police officers have lost their badges for sexual assault or misconduct over a six-year period. After the sentencing, Jannie Ligons, the first victim of Officer Holtzclaw's attacks to come forward, said justice had been served.
Jannie Ligons: "Justice was served today. I just know how glad I am and how proud I am, especially for all the victims, how we were traumatized and all the the things we had to go through."
Top EPA Administrator Resigns over Flint Water Crisis
January 22, 2016
Headlines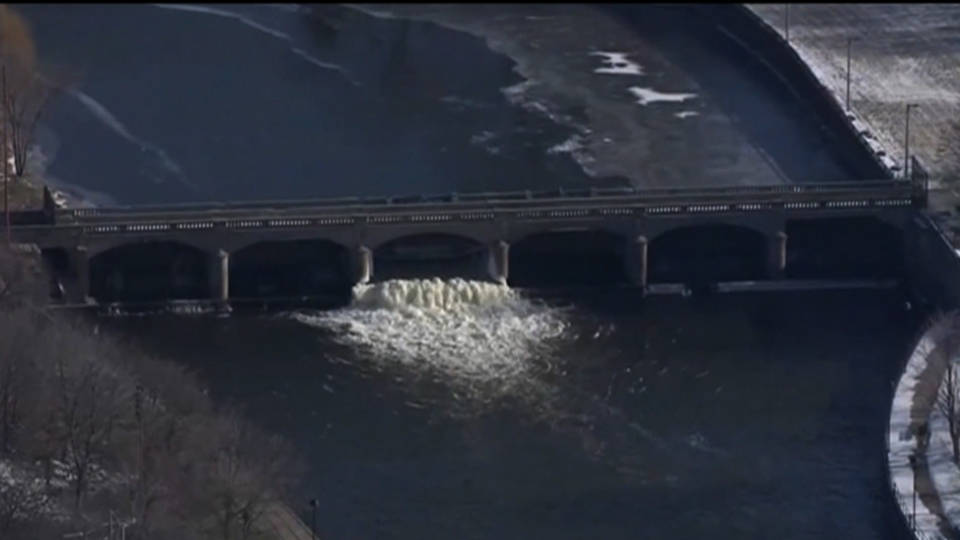 A top administrator for the Environmental Protection Agency has resigned over the lead-poisoned water in Flint, Michigan. The crisis began when the unelected, state-appointed emergency manager of Flint switched the source of the city's drinking water to the highly corrosive Flint River. Susan Hedman oversaw the EPA's regulations in Midwestern states including Michigan. Hedman is the latest official to step down, including the director of Michigan's Department of Environmental Quality, Governor Snyder's chief of staff and chief spokeswoman, and the Flint director of Public Works. Michigan residents are calling for the resignation of Governor Rick Snyder. Many are also calling for his arrest.
Somalia: 20 Dead in al-Shabab Siege of Restaurant
January 22, 2016
Headlines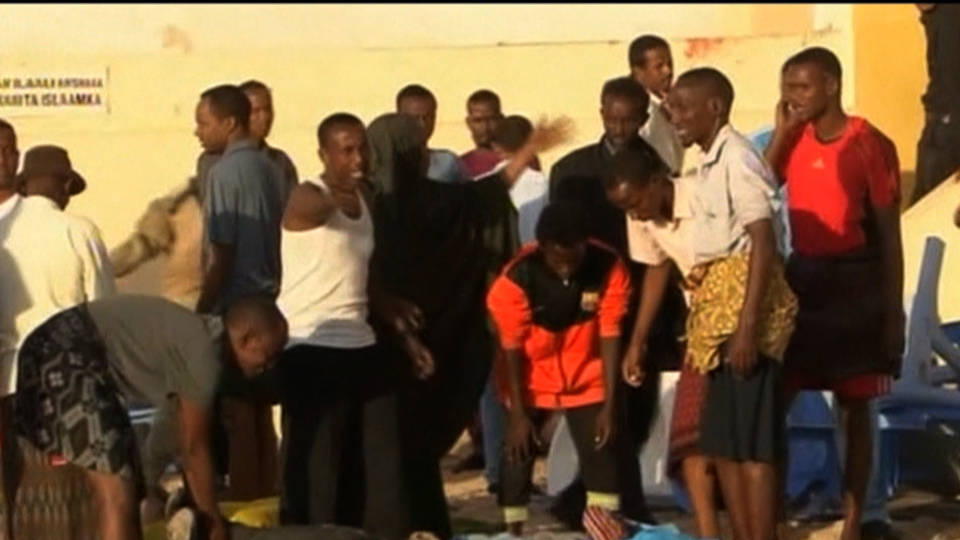 As many as 20 people have been killed in Somalia's capital Mogadishu after al-Shabab militants seized control of a beachfront restaurant, firing on diners and exploding at least two car bombs nearby. Somali forces retook control of the restaurant early this morning.
Yemen: U.S.-Backed Airstrike Kills 9
January 22, 2016
Headlines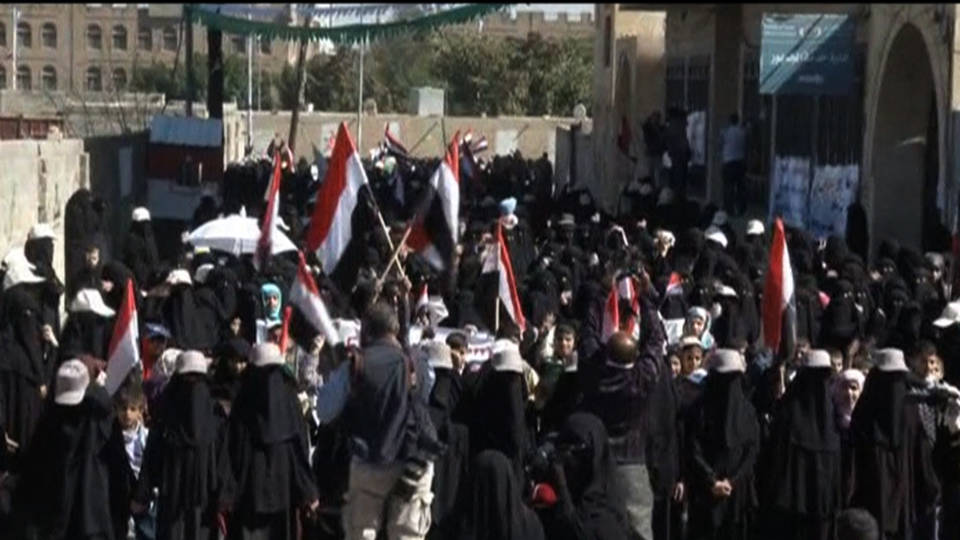 In Yemen, a U.S.-backed, Saudi-led airstrike on an oil facility has killed at least nine people and injured at least 30. The strike comes one day after thousands of Yemeni women marched in the streets of the capital Sana'a to decry the continued U.S.-backed, Saudi-led bombing campaign. Protester Nada Al Husseini spoke out.
Nada Al Husseini: "We say to the U.N. that over the last 300 days the aggression has continued. Children are getting killed, women are dying, and they have not reacted or done anything for 10 months, nothing."
More U.S. Special Forces Arrive in Iraq
January 22, 2016
Headlines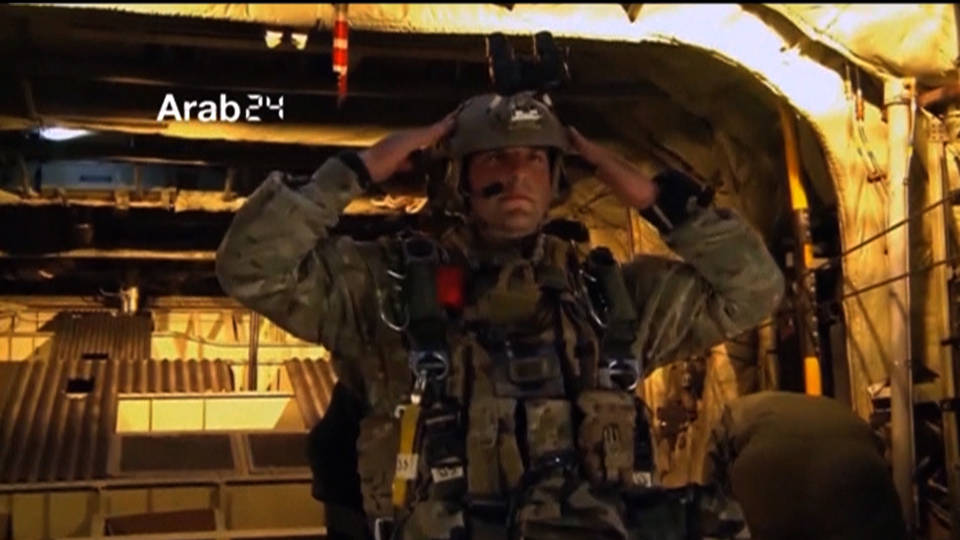 More U.S. special forces have arrived in Iraq to partner with Iraqi troops in the fight against the self-proclaimed Islamic State. The new deployment comes as Defense Secretary Ashton Carter met in Paris with the defense ministers of France, Germany, Britain, Italy, Australia and the Netherlands on Wednesday.
JPMorgan CEO Jamie Dimon Earned $27 Million in 2015
January 22, 2016
Headlines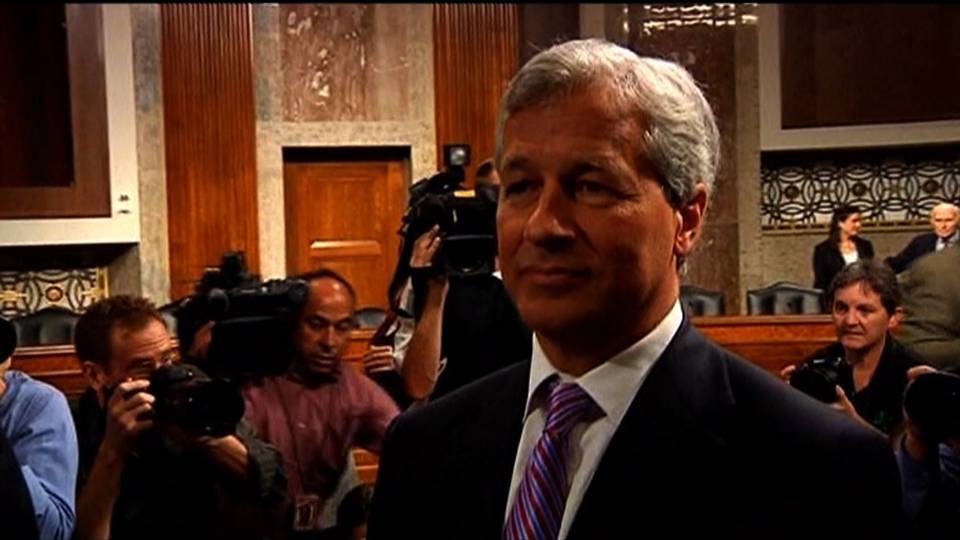 In news from the financial industry, new documents show JPMorgan Chase CEO Jamie Dimon received a 35 percent pay raise in 2015, earning $27 million. The pay hike came as a team of JPMorgan economists issued a report warning the U.S. economy is increasingly vulnerable, estimating there's a 75 percent chance of new recession within the next three years.
Court Rejects Attempt to Block Coal Plant Regulations
January 22, 2016
Headlines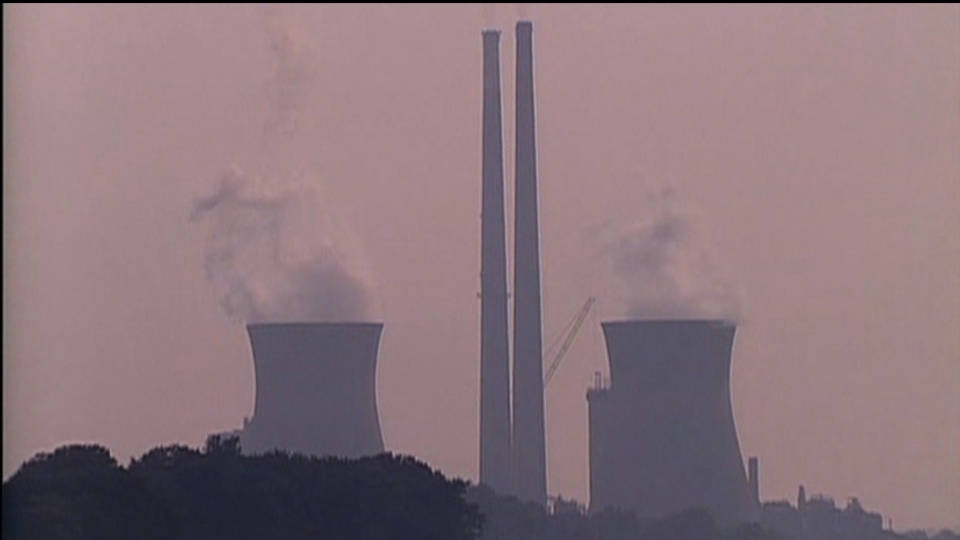 A federal appeals panel has rejected an effort by 27 states and coal companies to block President Obama's new EPA regulations on emissions from coal-fired power plants while a lawsuit makes its way through the courts. Twenty-seven states have sued the federal government over the plan, which requires states to cut greenhouse gas pollution from the plants. On Thursday, the appeals panel ruled states must begin to implement the regulations, at least until the Court of Appeals for the District of Columbia Circuit hears the case in June.
California: Impact Zone of Methane Gas Leak Doubles
January 22, 2016
Headlines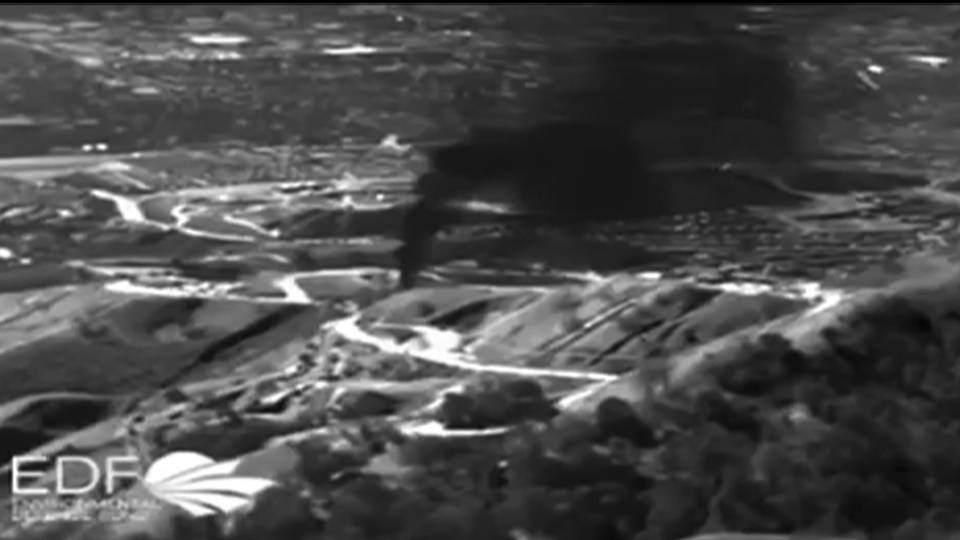 In California, officials have doubled the impact zone of the uncontrollable methane gas leak in the Porter Ranch neighborhood of Los Angeles. It's being called the nation's biggest environmental disaster since the BP oil spill. Methane gas is a powerful greenhouse gas that accelerates climate change. California Governor Jerry Brown did not mention the leak during his State of the State Thursday, but he did speak about the need to address climate change.
Gov. Jerry Brown: "Thankfully, the rest of the world has heard the message: Humankind must change the ways and radically decarbonize the economy. The Paris climate agreement was a breakthrough."
California Launches Investigation into ExxonMobil
January 22, 2016
Headlines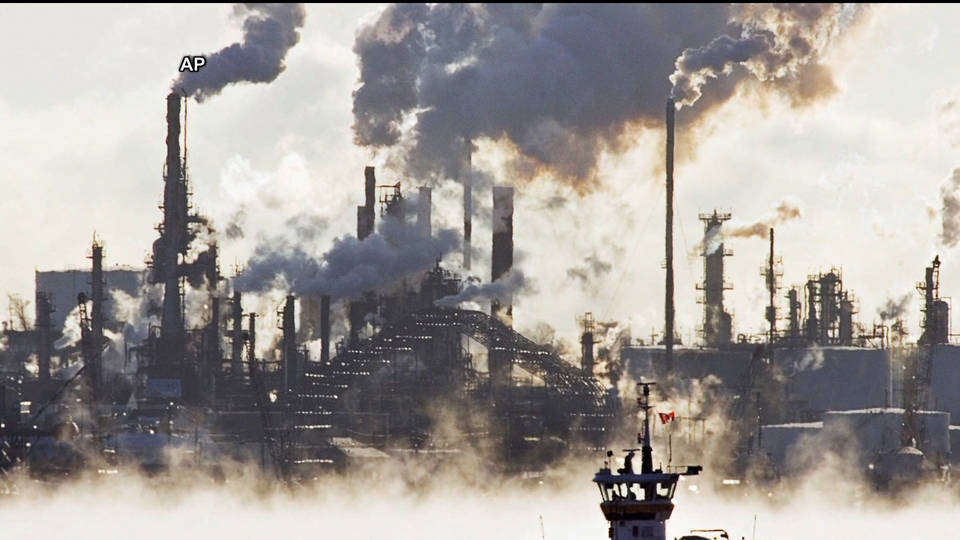 Meanwhile, California Attorney General Kamala Harris has launched an investigation into whether ExxonMobil repeatedly lied to the public and its shareholders about climate change. This follows multiple reports by InsideClimate News and the Los Angeles Times revealing Exxon knew that fossil fuels cause global warming as early as the 1970s but hid that information from the public and instead poured millions into climate denial. New York's attorney general has already launched a criminal investigation.
Activist, Educator and Artist María Victoria Maldonado Dies
January 22, 2016
Headlines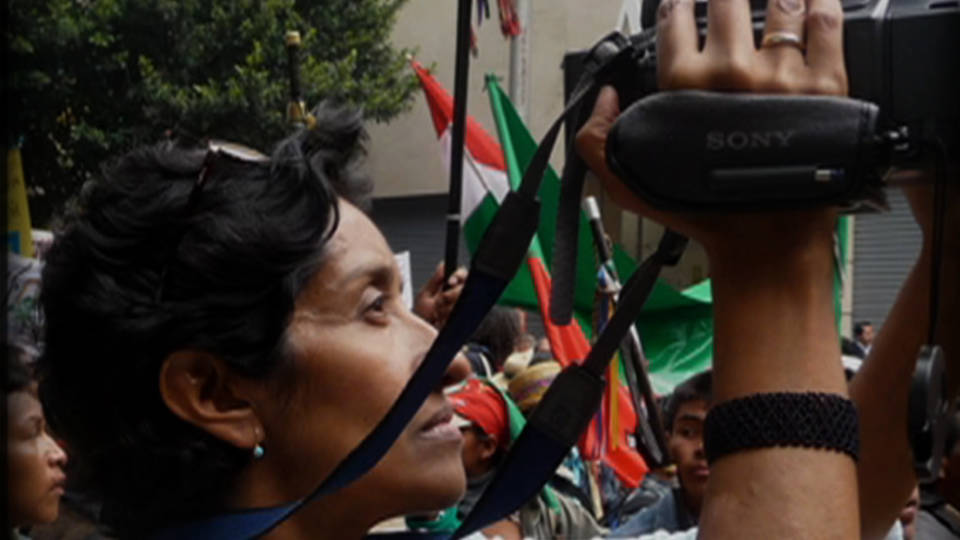 And the activist, educator and video artist María Victoria Maldonado has died at the age of 54. Victoria produced documentaries about social movements in Latin America, telling stories the corporate media often avoided or distorted. She helped reveal the impact of U.S. policy in her native Colombia. She was also a pioneer in the use of media as a therapeutic tool for sick children and their families, working at Mount Sinai in New York for 25 years. Victoria died Saturday after a long battle with cancer. She is survived by her daughter Kerabania; her son Nemo, a former Democracy Now! video fellow; and her husband, Mario Murillo.