Record-Breaking Snowstorm Pummels East Coast, Killing 30
January 25, 2016
Headlines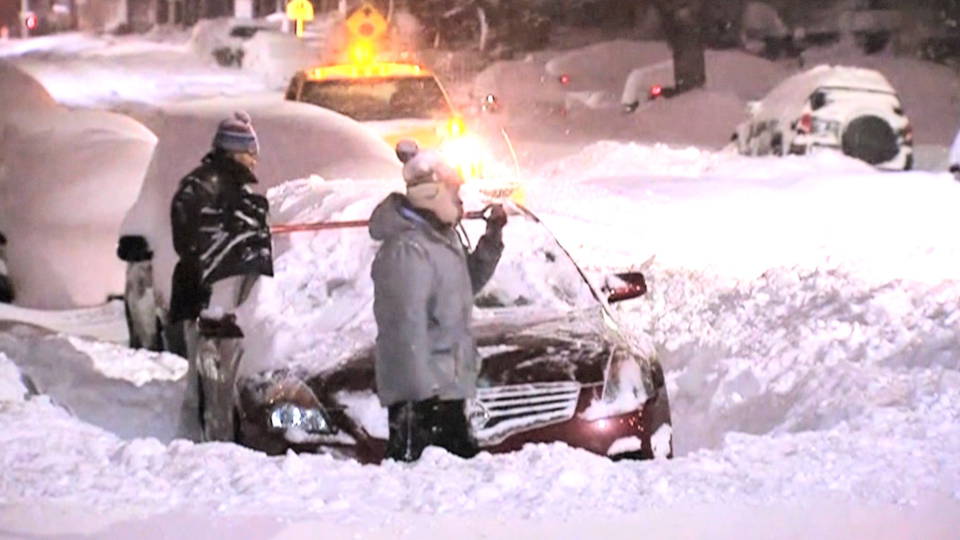 At least 30 people have died after a record-breaking snowstorm pummeled the Eastern Seaboard over the weekend. In Washington, D.C., federal offices remain closed today. The House of Representatives has postponed all votes this week. At least 12,000 flights have been canceled. Snowstorm Jonas was the single biggest snowstorm on record for at least six locations across the East Coast, including Baltimore, Maryland and Harrisburg, Pennsylvania. The highest total snowfall recorded was 42 inches—or three-and-a-half feet—in Glengary, West Virginia. The Weather Channel's lead meteorologist Michael Palmer said, "It's likely to go down as one of the most impressive blizzards we've seen on the Eastern Seaboard in recorded history."
Record Cold Sweeps Across Parts of Asia
January 25, 2016
Headlines
The record snowstorm in the United States comes as parts of Asia also experienced record-cold weather. Hong Kong experienced its coldest day in 60 years Sunday. Islands across Japan also experienced their coldest days in decades, with one island, Amami Oshima, receiving snow for the first time in 115 years. In Vietnam, farmers are grappling with the coldest winter in more than 40 years. Vietnamese farmer Song a Vang said the freezing weather is killing crops and livestock.
Song a Vang: "Since I was born, I have never seen anything like this. This weather is badly affecting our society and my family's economy. We are all in a difficult situation, because our cattle, pigs, chickens and farm are all dying. They all die from the cold."
French President Hollande Seeks to Extend State of Emergency
January 25, 2016
Headlines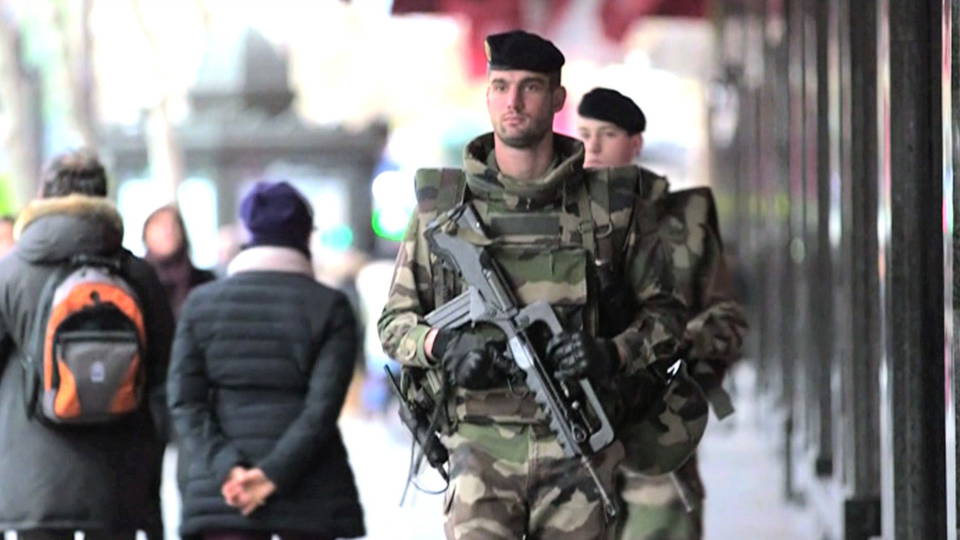 In France, President François Hollande plans to ask Parliament to extend the state of emergency for another three months. The emergency measures were approved following the November 13 attacks in Paris, giving Hollande a sweeping expansion of state powers, including measures that permit police raids without a warrant and allow the government to strip citizenship from dual passport holders convicted of terrorism. French police have conducted thousands of raids since the state of emergency began. It was slated to expire Tuesday, but an official statement released Friday says Hollande will seek a three-month extension. Meanwhile, the media center of the Islamic State has published a video purporting to show the last statements of the nine people who allegedly took part in the November 13 Paris attacks, which killed 130 people. The video published Sunday shows nine alleged attackers—three French men, four Belgian men and two Iraqi men. The video also threatens future attacks against Britain.
Syria: At Least 164 Killed in Assad and Russian Airstrikes
January 25, 2016
Headlines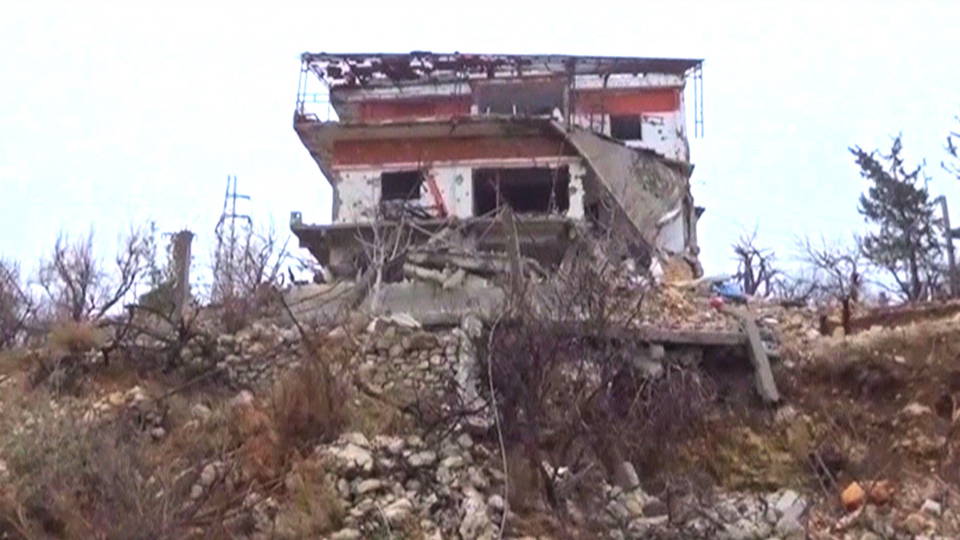 The Syrian Observatory for Human Rights says at least 164 people have died in Syria over the past three days in airstrikes by the Assad regime and the Russian military. The victims include more than 40 children. This comes as U.N. peace talks are supposed to begin in Geneva this week. The talks are likely to be delayed until Wednesday amid disagreements over who will represent the Syrian opposition.
45 People, Including 20 Children, Drown off Coast of Greece
January 25, 2016
Headlines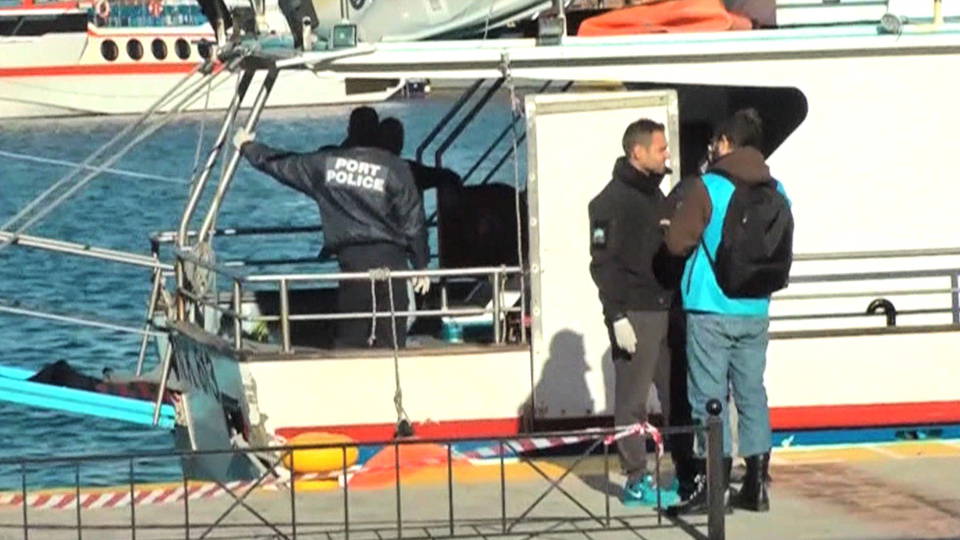 At least 45 people drowned after three boats capsized off the coast of Greece Friday, as refugees continue fleeing to Europe amid violence in Syria, Afghanistan, Iraq, Eritrea, Sudan and other war-torn countries. At least 20 children were among the dead.
British Opposition Leader Jeremy Corbyn Visits French Refugee Camp
January 25, 2016
Headlines
Meanwhile, British opposition leader Jeremy Corbyn has called on the government to allow thousands of refugees living in the informal refugee camp in Calais, France, to enter Britain. This comes after Corbyn visited the camp on Saturday to meet with refugees. Thousands of pro-refugee demonstrators rallied in the town of Calais Saturday. The demonstration ended with police spraying tear gas and water cannons at some refugees who attempted to board a British ship.
France: Refugees Say Police & Right-Wing Attacks Are Increasing
January 25, 2016
Headlines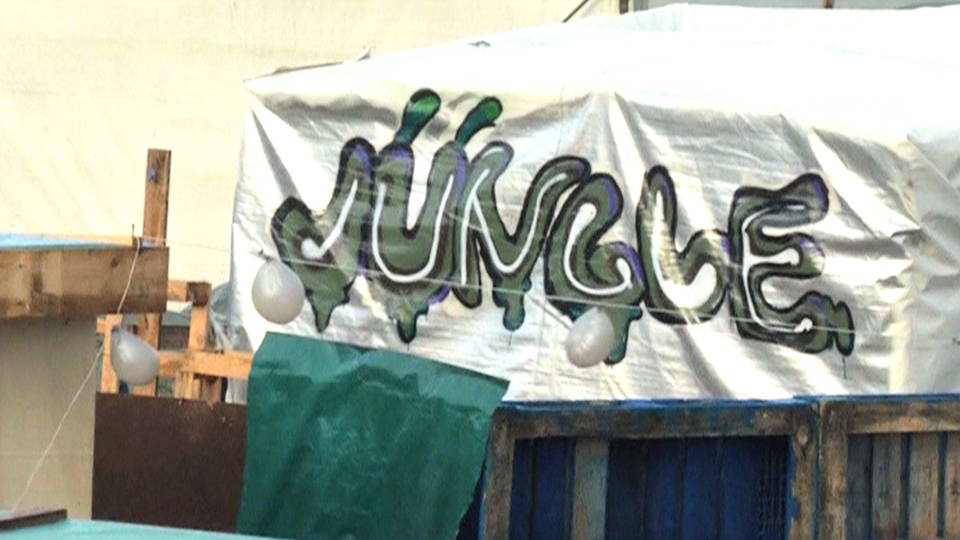 This comes as violence in the Calais refugee camp intensifies. Syrian refugee Majd said attacks by French fascists have increased in recent weeks.
Majd: "There is so much violence, from the police and from the fascists. If you went to the hospital, you will see a lot of people have been injured because of the police and the fascists, some really, really serious injuries. I mean, they need operations, and some people could die. Some refugees could die. And the hospital is full of refugees now."
To see our full interview with Majd and other refugees in Calais, as well as our interview with British opposition leader Jeremy Corbyn, go to our website democracynow.org.
Haiti: Protesters Demand Ouster of President Michel Martelly
January 25, 2016
Headlines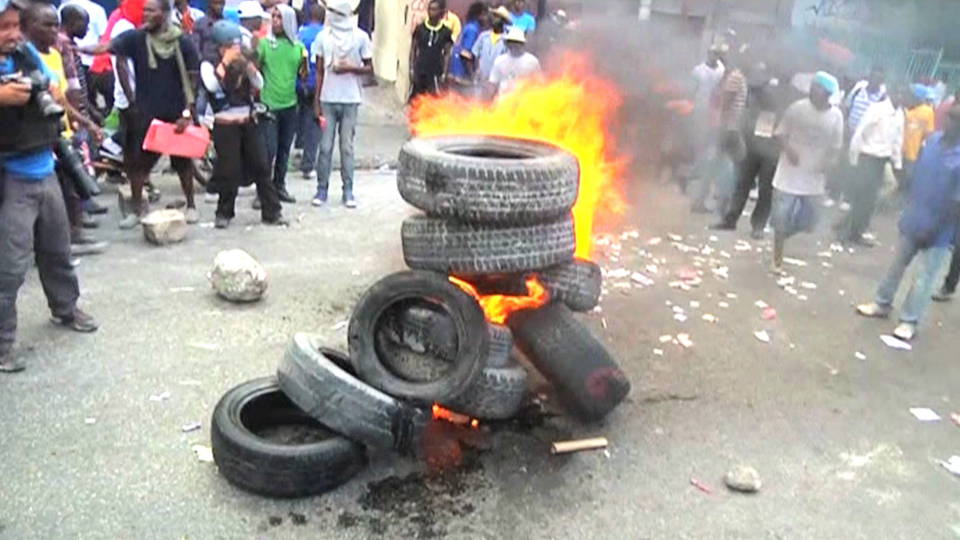 In Haiti, massive street protests continue as residents demand the ouster of President Michel Martelly. This comes after protests succeeded in postponing Sunday's presidential runoff vote amid a race mired in fraud. The runoff vote was slated to feature only one candidate, President Martelly's handpicked successor, Jovenel Moïse, after his competitor, Jude Célestin, boycotted the election. The United States has been criticized for supporting the disputed October elections.
West Bank: Funeral Held for Palestinian Girl Killed by Israeli Forces
January 25, 2016
Headlines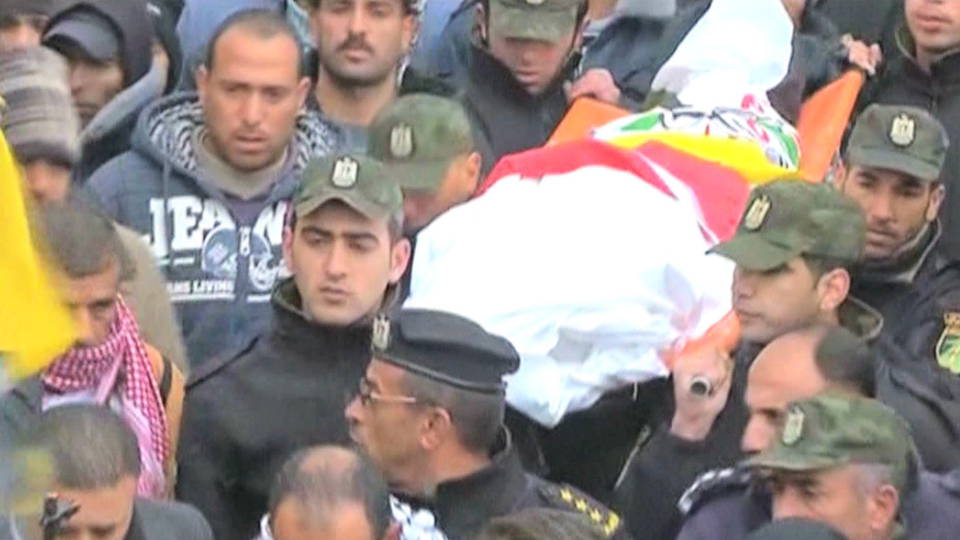 In the Israeli-occupied West Bank, residents gathered for the funeral of a 13-year-old Palestinian girl shot dead by Israeli security guards Saturday. Israeli police say Ruqayya Eid Abu Eid was killed after she tried to stab an Israeli guard at the Jewish-only settlement Anatot. This comes as Palestinians demand the release of the bodies of at least 10 Palestinians killed by Israeli security forces since October. On Thursday, families staged a symbolic funeral, carrying empty coffins on a march to the United Nations headquarters in the West Bank city of Ramallah, demanding the Israeli government return the bodies of Palestinians held in Israeli morgues.
Pentagon Asks Psychological Assoc. to Reconsider Ban on Interrogations
January 25, 2016
Headlines
The Pentagon has asked the American Psychological Association to reverse its ban on involving psychologists in national security interrogations, including those at Guantánamo Bay and other prisons. In August, the APA approved the new rules barring its psychologists from participating in interrogations after an independent investigation showed how the APA leadership actively colluded with the Pentagon and the CIA torture programs. In a letter and memo, the Pentagon asked the APA, which is the nation's largest professional organization for psychologists, to reconsider its decision. To hear our full broadcast from the APA vote in August, go to democracynow.org.
CBS Poll Shows Sanders Leading Clinton in Iowa by 1 Point
January 25, 2016
Headlines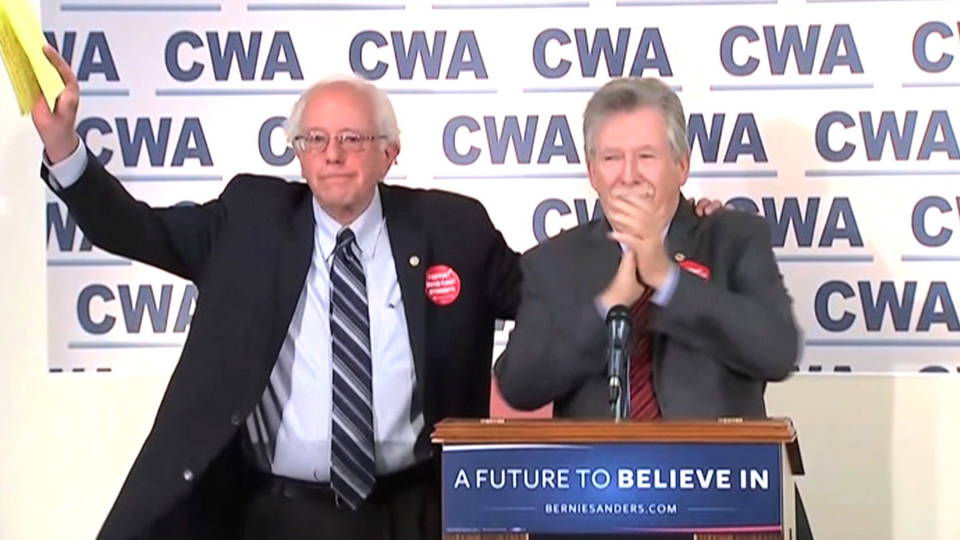 In news from the presidential race, a new CBS News poll shows Democratic presidential candidate Bernie Sanders with a one-point lead over former Secretary of State Hillary Clinton in Iowa. This comes exactly one week before the Iowa caucus. Sanders continues to hold a strong lead in New Hampshire, while Clinton is well ahead of Sanders in South Carolina. Meanwhile, former New York City Mayor Michael Bloomberg says he's considering a potential third-party presidential run, saying he'd be willing to spend at least $1 billion of his fortune on a campaign. Bloomberg says he'll make a final decision by early March.
Donald Trump Boasts He Could "Shoot Somebody" and Not Lose Votes
January 25, 2016
Headlines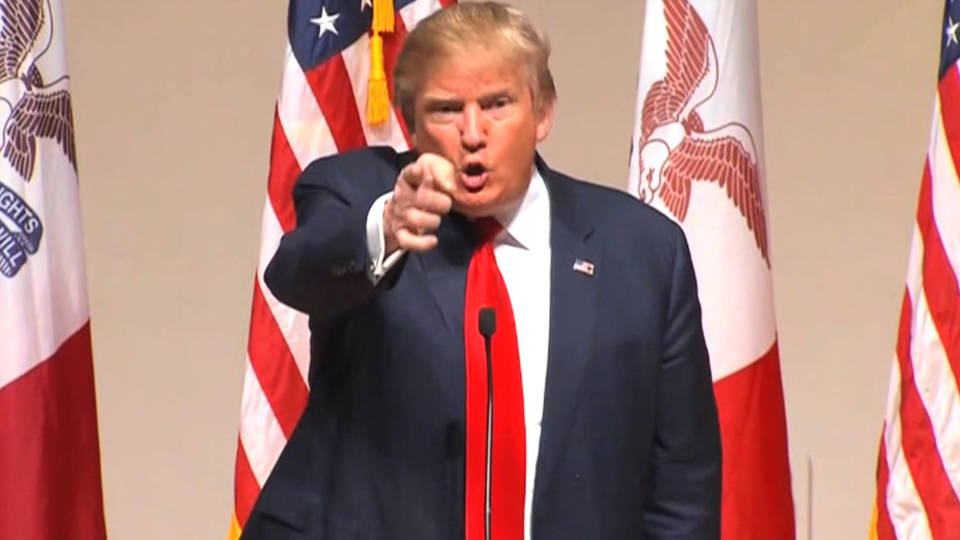 Meanwhile, Republican presidential candidate Donald Trump remains ahead in the polls in Iowa. Speaking in Sioux Center, Iowa, on Saturday, Trump boasted about being the front-runner, claiming he could "shoot somebody" and still not lose votes.
Donald Trump: "The people, my people, are so smart. And you know what else they say about my people, the polls? They say I have the most loyal people—did you ever see that?—where I could stand in the middle of Fifth Avenue and shoot somebody, and I wouldn't lose any voters, OK? It's like incredible."
Security Crackdown Marks Fifth Anniversary of Egyptian Revolution
January 25, 2016
Headlines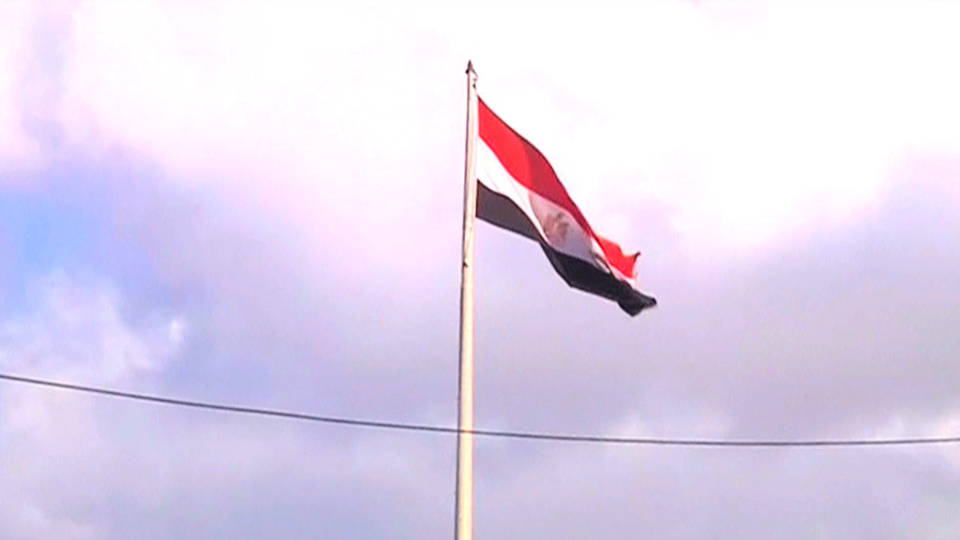 And today marks the fifth anniversary of the Egyptian revolution, which ousted longtime ruler Hosni Mubarak. On January 25, 2011, thousands of Egyptians poured into Tahrir Square as the Arab Spring uprisings spread across the region. Today's anniversary came amid a massive security crackdown in Cairo and deteriorating human rights and press freedom in Egypt, now ruled by former army chief Abdel Fattah el-Sisi. Human rights activist Dolly Bassiouny spoke out about the current repression.
Dolly Bassiouny: "We've experienced a setback that I never would have imagined we would reach. I know that the revolution was going to be battled and that many political currents would try to ride its wave; however, I never imagined that we would reach the stage where we are now. If we had 1 percent of freedom or 1 percent of economic power before the revolution, we no longer have this. This is because of the current regime, not because of the revolution."