Saudi Arabia Executes 47 People Including Shiite Cleric
January 04, 2016
Headlines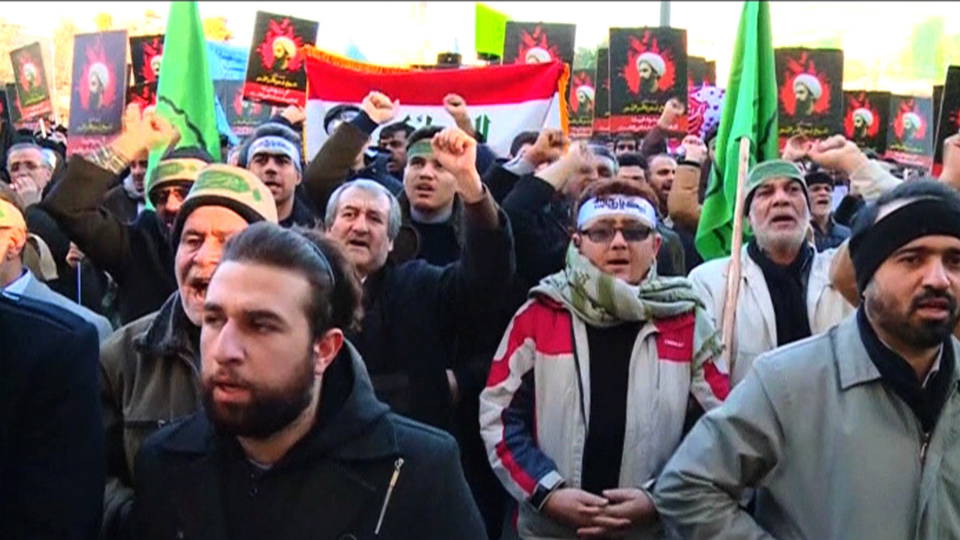 Protests are erupting across the Middle East after Saudi Arabia executed prominent Shiite religious leader Nimr Baqr al-Nimr—along with 46 others—on Saturday. It was the country's largest mass execution in decades. The Saudi government accused Sheikh Nimr of calling for the overthrow of the Saudi royal family.
Saudi Arabia, Bahrain Cut Ties with Iran After Protests over Execution
January 04, 2016
Headlines
After the execution of Sheikh Nimr Saturday, protesters in the Iranian capital Tehran responded by torching part of the Saudi Embassy. On Sunday, Saudi Foreign Minister Adel al-Jubeir announced Saudi Arabia was severing ties with Iran.
Adel al-Jubeir: "The kingdom, in light of these realities, announces the cutting of diplomatic relations with Iran and requests the departure of delegates of diplomatic missions of the embassy and consulate and offices related to it within 48 hours. The ambassador has been summoned to notify them."
Bahrain has also said it will sever ties with Iran. Both Bahrain and Saudi Arabia are close U.S. allies. We'll have more on the story after headlines.
Armed Right-Wing Militia Occupies Wildlife Refuge in Rural Oregon
January 04, 2016
Headlines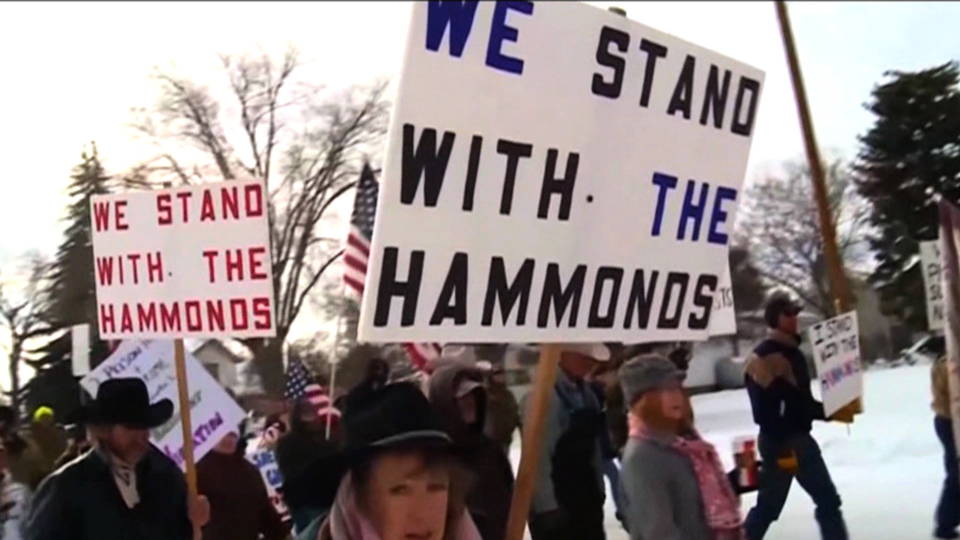 Armed right-wing militiamen have taken over a federal wildlife refuge headquarters in rural Oregon and vowed to remain in place. The occupation began after a protest Saturday in support of two ranchers sentenced to prison for setting fires that burned federal land. After the protest, armed antigovernment militia members took over the headquarters of the Malheur National Wildlife Refuge, which was vacant because of the holidays. The apparent leader is Ammon Bundy, the son of Nevada rancher Cliven Bundy. Cliven Bundy refused to pay decades' worth of cattle grazing fees, prompting a standoff with federal rangers last year in Nevada, during which an armed militia rallied to his support. Cliven Bundy declared victory last April after the federal government backed down and released cattle they had seized from him. Speaking over the weekend, Ammon Bundy said he wants federal land turned over to ranchers in Harney County, Oregon.
Ammon Bundy: "It is the people's facility, owned by the people, and it has been provided for us to be able to come together and unite in making a hard stand against this overreach, this taking of the people's land and resources."
In phone interviews with The Oregonian newspaper, Ammon Bundy's brother, Ryan Bundy, said the militants are not seeking to hurt anyone, but would not rule out violence if authorities move in. Law enforcement have so far not approached the occupied building. Meanwhile, the Oregon ranchers at the center of the dispute have distanced themselves from the Bundys; an attorney for Dwight Hammond Jr. and his son Steven said "neither Ammon Bundy nor anyone within his group/organization speaks for the Hammond family."
Saudi-Led Coalition Pounds Yemeni Capital After Ending Ceasefire
January 04, 2016
Headlines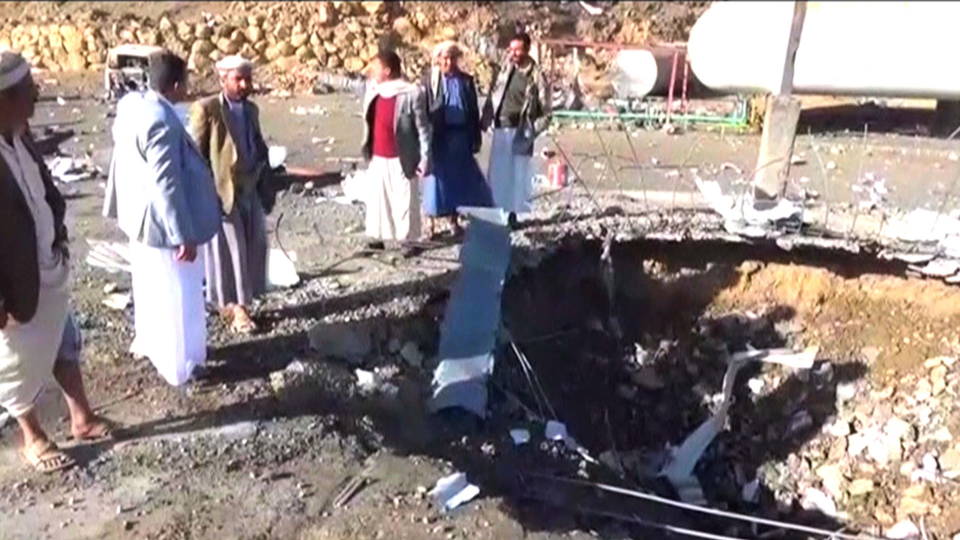 The Saudi-led coalition in Yemen has destroyed a gas station and house in a series of airstrikes on the capital Sana'a. The bombing came as the U.S.-backed coalition announced an end to a ceasefire declared earlier this month. Nearly 6,000 people have been killed since the Saudi-led coalition began bombing Yemen in March, about half of them civilians.
India: At Least 12 Killed After Militants Attack Air Base
January 04, 2016
Headlines
A siege by gunmen on an Indian air base near the Pakistani border has entered a third day. At least seven Indian soldiers and five attackers have been killed in the standoff. Officials have blamed the attack on Pakistani militants, shaking hopes for peace talks between India and Pakistan.
U.S. Closes Drone Base in Ethiopia
January 04, 2016
Headlines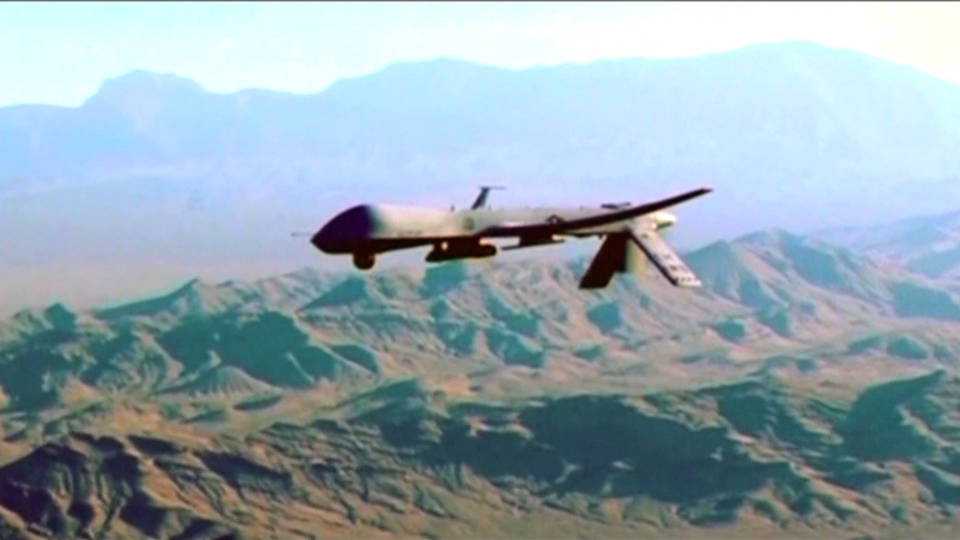 The Obama administration has reportedly shut down its drone operation base in southern Ethiopia. An embassy spokesperson told the Associated Press the base, used to conduct attacks in Somalia, was no longer necessary. The U.S. has never publicly confirmed the base's existence.
Obama Moves Toward Executive Action on Gun Control
January 04, 2016
Headlines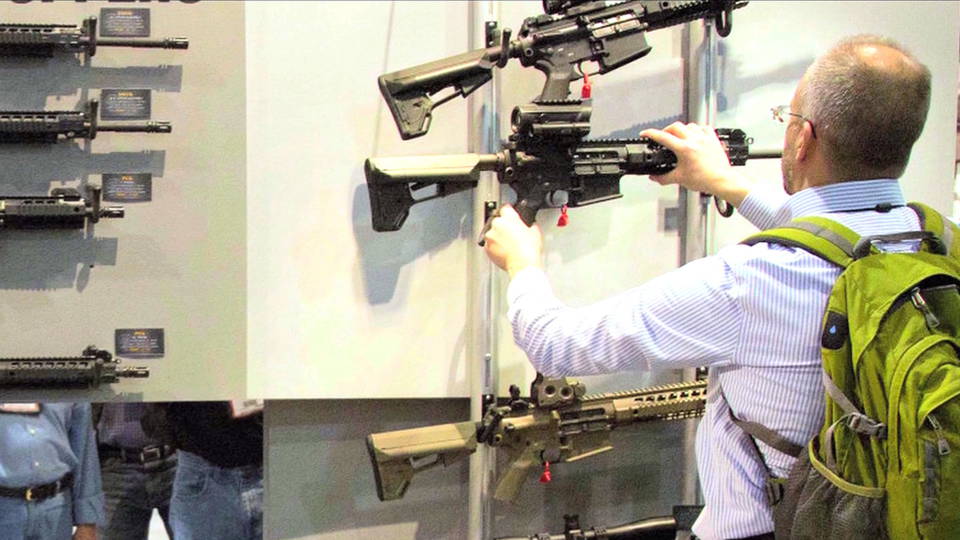 President Obama is meeting with Attorney General Loretta Lynch today to discuss possible executive action on gun control. Obama announced the meeting in his weekly address, citing inaction by Congress.
President Barack Obama: "A few months ago, I directed my team at the White House to look into any new actions I can take to help reduce gun violence. And on Monday, I'll meet with our attorney general, Loretta Lynch, to discuss our options, because I get too many letters, from parents and teachers and kids, to sit around and do nothing."
New Texas Law Lets People Openly Carry Guns
January 04, 2016
Headlines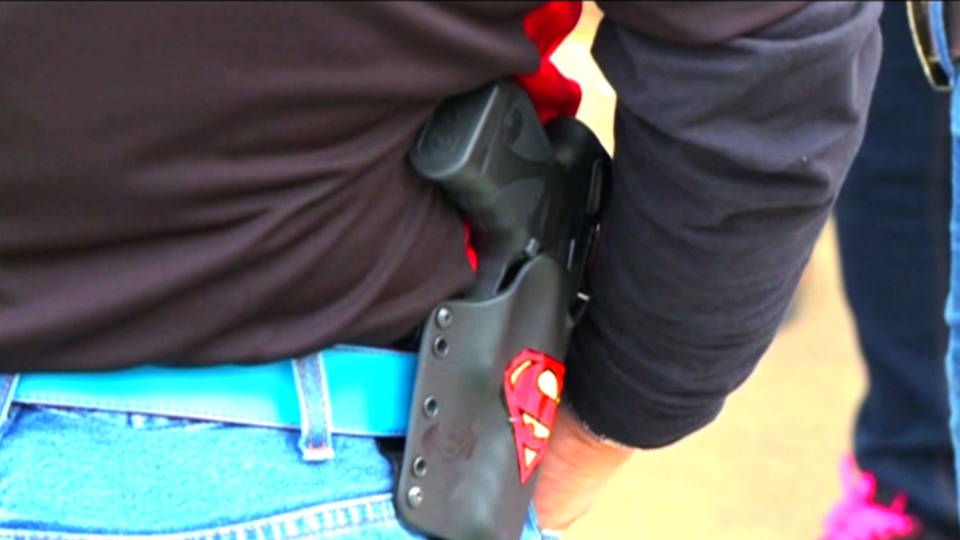 Obama's steps come as a new open-carry gun law has gone into effect in Texas. The law allows licensed handgun owners to wear a holstered gun in public.
Israel Charges 2 over West Bank Arson; 2 Killed in Tel Aviv Shooting
January 04, 2016
Headlines
In Israel, authorities have filed murder charges against two Israeli citizens over an arson attack that killed a Palestinian toddler and his parents in the occupied West Bank in July. The suspects are 21-year-old Amiram Ben-Uliel, who was raised in an Israeli settlement in the West Bank, and a minor who was not publicly named. Israeli authorities have been criticized for taking months to charge anyone for the attacks. Meanwhile, Israel has launched a security crackdown in Arab areas after an Israeli Arab allegedly opened fire outside a bar in Tel Aviv Friday, killing two people.
Mexico: Leftist Mayor Killed 1 Day After Taking Office
January 04, 2016
Headlines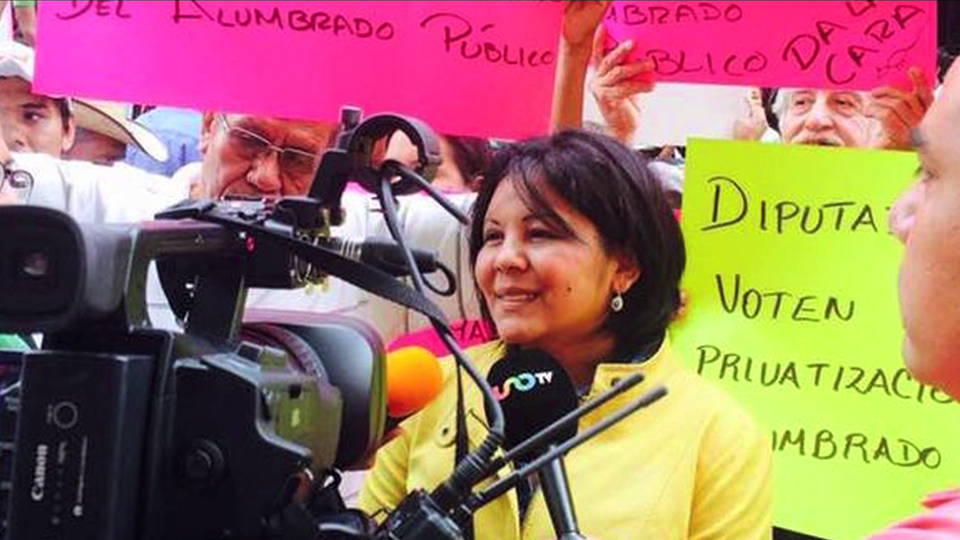 In Mexico, the mayor of the city of Temixco has been killed one day after taking office. Gisela Mota was a member of the leftist Party of the Democratic Revolution, or PRD, which has been targeted by political assassinations in the past. Mota was beaten and shot to death at her home Saturday. Police said they killed two suspects and detained three others.
U.S. Agents Launch Raids on Central American Families
January 04, 2016
Headlines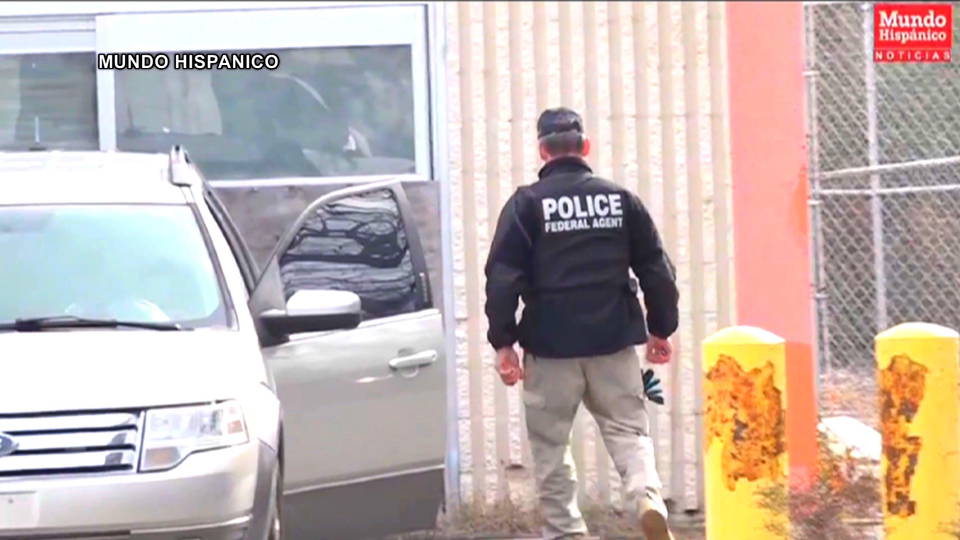 The Obama administration has begun conducting raids and detaining families across the United States as part of an effort to deport hundreds of Central Americans who have fled violence in their home countries. At least 11 families have reportedly been detained so far. At one home in Georgia, a Honduran woman and her nine-year-old son were taken into custody after an early-morning raid. The woman, Ana Lizet Mejia, reportedly fled Honduras after her brother was murdered by gangs. Her aunt, Joanna Gutierrez, told the Los Angeles Times Mejia wore an ankle monitor and attended all of her court dates. Gutierrez said her children were "shaking with fear" after agents woke them and searched the house at 5 a.m.
Missouri Governor: Flooding Feels "Almost Like You're Living on Some Other Planet"
January 04, 2016
Headlines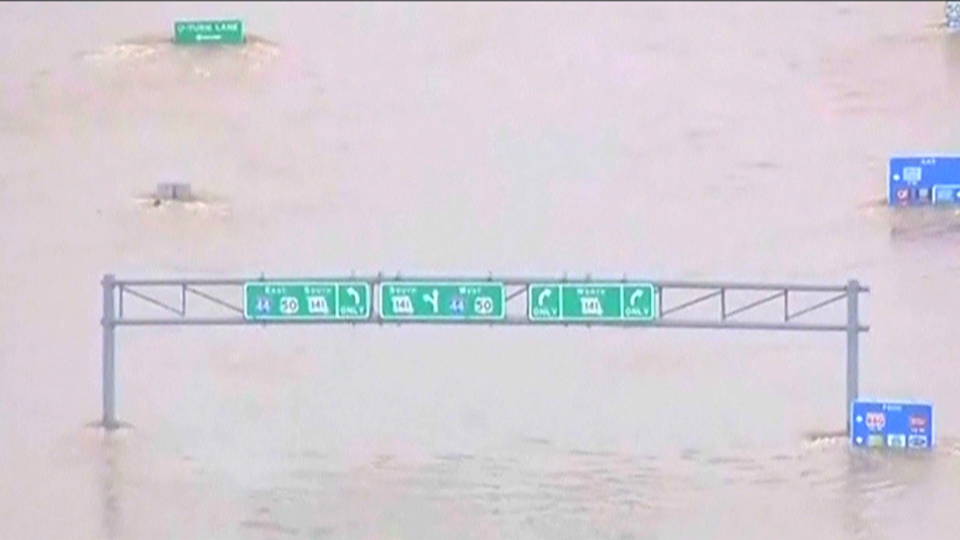 Missouri Governor Jay Nixon has requested a federal emergency declaration after massive flooding caused by heavy rains. The flooding has killed at least 25 people in Missouri and Illinois. Governor Nixon said he had never seen flooding like it before.
Gov. Jay Nixon: "When you see the levels of where water was, when you're coming over historic highs, I mean, from the beginning of time we kept records, by four and five feet, I mean, when you're seeing 55 close, when you're seeing a house that's floated—a full house that's floated into the Highway 30 bridge and blowing up, I mean, it's almost as if you're living on some other planet."
Sanders: Trump and Other Billionaires "Will Not Continue to Own This Nation"
January 04, 2016
Headlines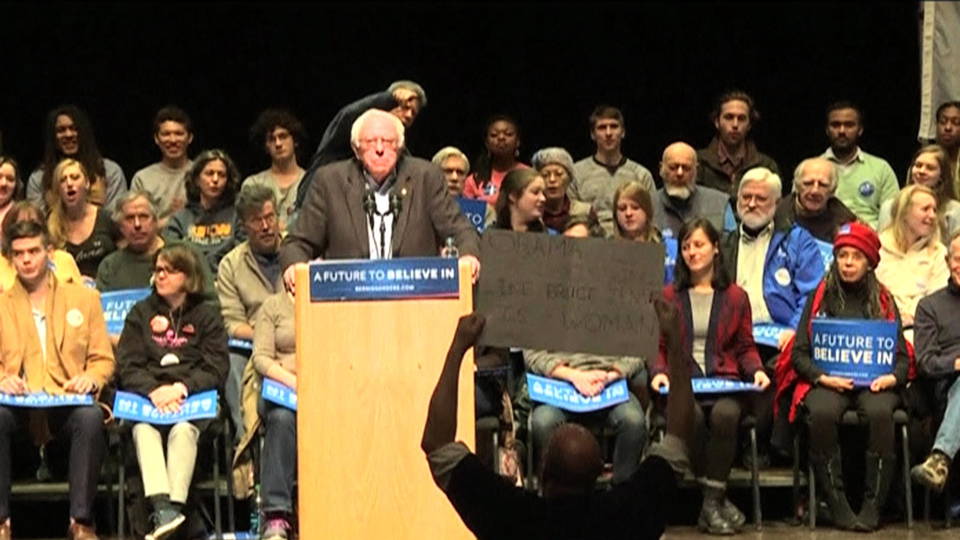 Democratic presidential candidate and Vermont Senator Bernie Sanders faced down a Trump supporter who interrupted his speech in Amherst, Massachusetts, over the weekend. The protester held a sign reading: "Obama is a Christian like Bruce Jenner is a woman," a reference to transgender woman and celebrity Caitlyn Jenner. Sanders addressed the protester.
Sen. Bernie Sanders: "Here's a Trump supporter, worried about Mr. Trump's money. I say to Mr. Trump and his supporters that the billionaires in this country will not continue to own this nation."
Sanders Raises $33 Million, Shatters Individual Donor Record
January 04, 2016
Headlines
The Sanders campaign says it raised $33 million in the last quarter of 2015, much of it in small donations. That's just $4 million shy of Democratic rival Hillary Clinton. Sanders' donors have made more than 2.5 million individual contributions, shattering the previous record of 2.2 million set by President Obama.
Florida: Machete-Wielding Vandal Hits Mosque in Latest Attack
January 04, 2016
Headlines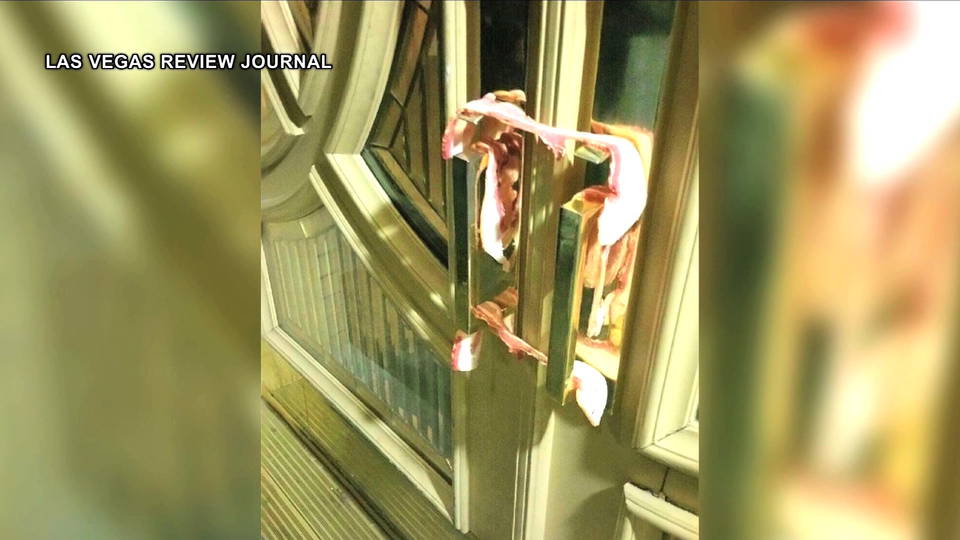 The uptick in Islamophobic incidents continues in the of wake of the Paris and San Bernardino attacks. Here in the United States, police in Titusville, Florida, are searching for a vandal who smashed the cameras, lights and windows of a mosque using a machete, then left bacon by the front door. Pork is considered forbidden or "haram" in Islam.
Hate Crimes Against Muslims Double in London
January 04, 2016
Headlines
In London, police are investigating after a man allegedly made Islamophobic comments to a woman on a bus, then advanced toward her as if to hit her. Later, a man matching the same description allegedly spat at a woman after making Islamophobic remarks. New data shows hate crimes against Muslims in London have doubled in the last two years.
Chicago: Prosecutor Asks FBI to Investigate Fatal Shooting of Student, Grandmother
January 04, 2016
Headlines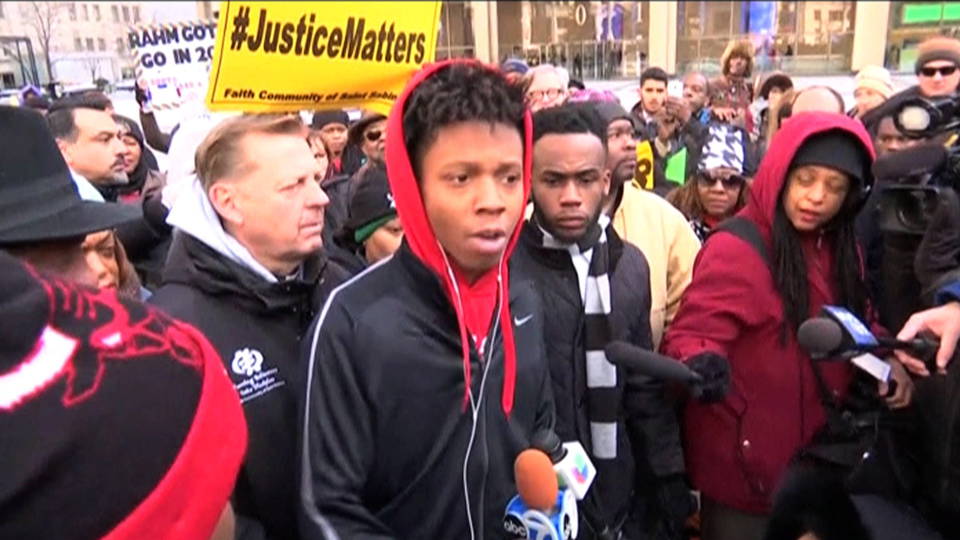 And in Chicago, a prosecutor has asked the FBI to investigate the fatal shooting of an African-American college student and a grandmother last weekend. The student, Quintonio LeGrier, was fatally shot after his father called 911 to report his son was acting strangely and carrying a metal bat. Police acknowledged they shot 55-year-old Bettie Jones by mistake. Meanwhile, Chicago Mayor Rahm Emanuel's administration has released thousands of pages of emails revealing its year-long effort to contain the fallout from the shooting of Laquan McDonald last October. McDonald was shot 16 times. Police dashboard camera video, released only last month after a court order, contradicts police accounts of the killing. At a protest Thursday, demonstrators, including 16-year-old Lamon Reccord, continued their call for Mayor Rahm Emanuel to resign.
Lamon Reccord: "If it takes a 16-year-old to get up here and talk about the mayor of Chicago, we have a problem. If it takes a 16-year-old to get up here and talk about the CPD (Chicago Police Department) culture, we have a problem. We have a huge problem. We can't get money funding in our public schools. Our young people don't have resources. It doesn't make any sense that officers shoot a 17-year-old 16 times. Makes no sense. What if that was your son that got shot 16 times? You would take that badge off. You would take that uniform off. You would come on our side and face these everyday life situations that we've got to deal with."