Saudi Arabia, Allies Isolate Iran Amid Fallout over Saudi Execution
January 05, 2016
Headlines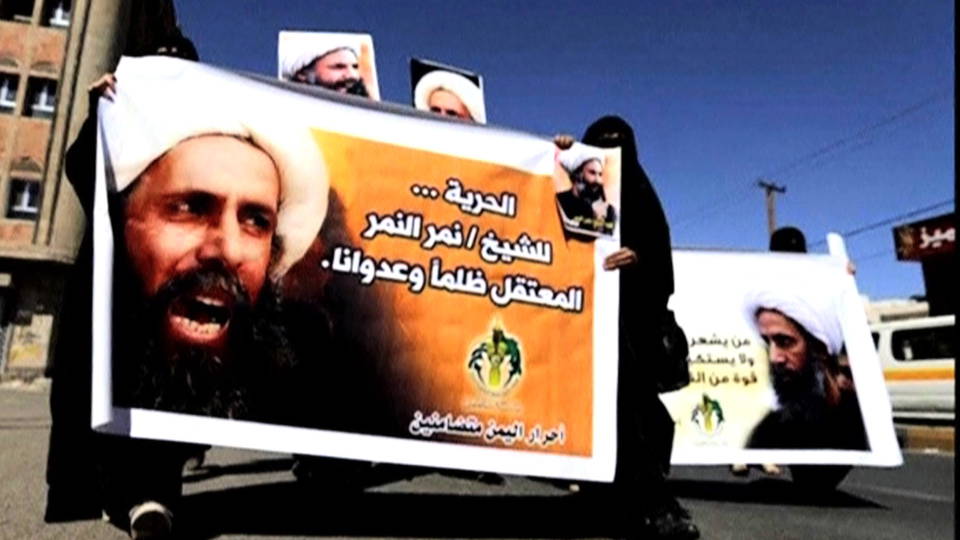 Tensions between Saudi Arabia and Iran over the Saudi execution of a Shiite cleric have continued to spread across the region. On Saturday, Saudi Arabia executed 47 people, including Shiite cleric Nimr al-Nimr, marking its largest mass execution in decades. In response, protesters in the Iranian capital Tehran torched part of the Saudi Embassy. Saudi Arabia responded by severing diplomatic ties with Iran. The Sunni-led nations of Bahrain and Sudan soon followed suit. The United Arab Emirates downgraded ties with Iran, while Kuwait said it would recall its ambassador there. Speaking Monday, Saudi Foreign Minister Adel al-Jubeir said Saudi Arabia would also end air traffic and trade relations with Iran.
Adel al-Jubeir: "We decided to cut off all diplomatic relations with Iran. We will also be cutting off all air traffic to and from Iran. We will be cutting off all commercial relations with Iran, and we will have a travel ban against people traveling to Iran."
Unrest in Bahrain, Iraq over Saudi Execution of Shiite Cleric
January 05, 2016
Headlines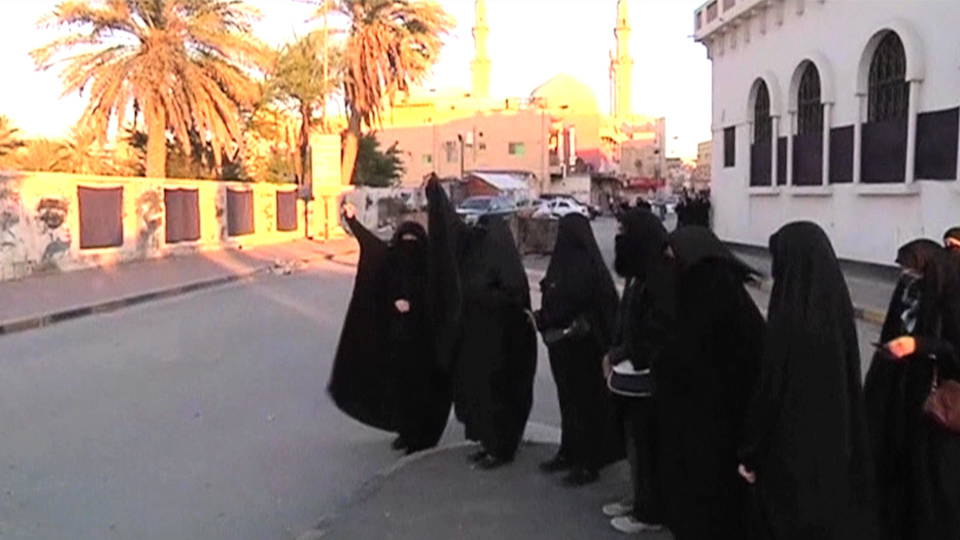 Amid the increasing isolation of Iran, protests against the Saudi execution of Shiite cleric Nimr al-Nimr have erupted across the region. In Bahrain, where hundreds of members of the Shiite majority have taken to the streets, police fired tear gas and birdshot at demonstrators. In Iraq, authorities said at least two Sunni mosques were attacked and two people killed in retaliation for the cleric's execution.
Germany May Review Arms Exports to Saudi Arabia After Executions
January 05, 2016
Headlines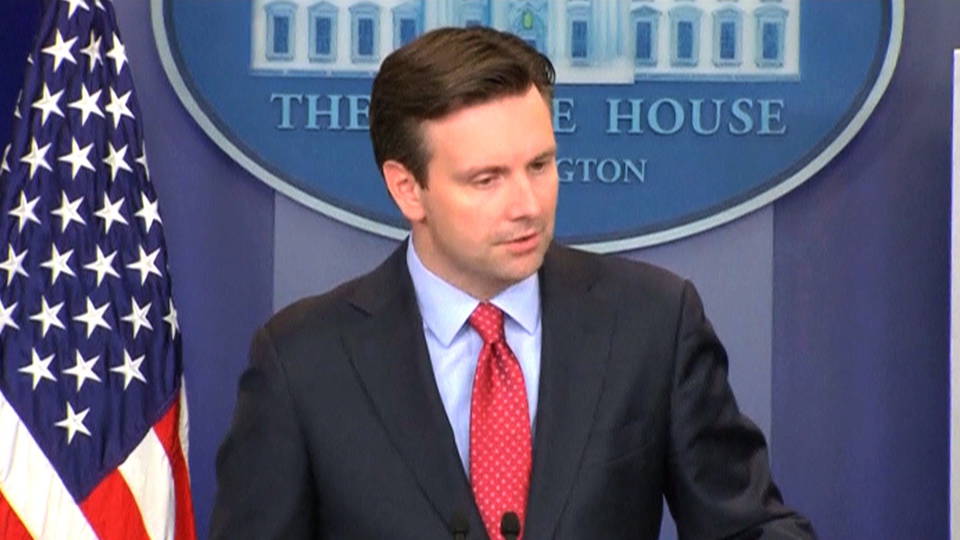 Germany has said it may re-examine its arms exports to Saudi Arabia after Saturday's mass execution. The United States, meanwhile, which recently approved a $1.29 billion arms sale to Saudi Arabia, has stopped short of publicly condemning the execution of Sheikh Nimr al-Nimr. Speaking Monday, White House Press Secretary Josh Earnest said the Obama administration had raised concerns about the execution in the past.
Josh Earnest: "And, you know, this is a concern that we raised with the Saudis in advance, and unfortunately, the concerns that we expressed to the Saudis have precipitated the kinds of consequences that we were concerned about."
Right-Wing Occupation of Oregon Wildlife Refuge Enters 4th Day
January 05, 2016
Headlines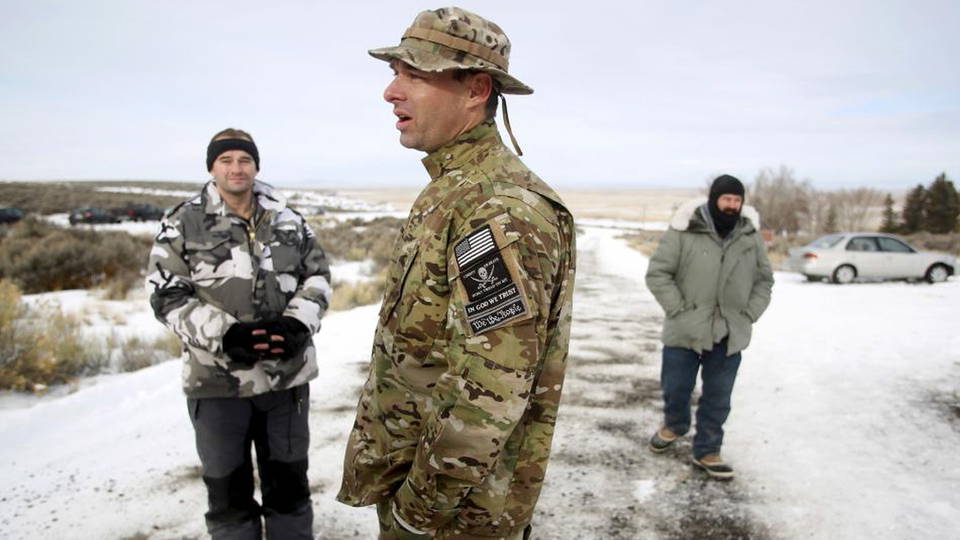 In Oregon, the armed, right-wing occupation of a federally owned wildlife outpost has entered its fourth day. An antigovernment militia calling itself the Citizens for Constitutional Freedom took over the Malheur National Wildlife Refuge on Saturday in support of two ranchers sentenced to prison for setting fires that burned federal land. On Monday, the ranchers, Dwight Hammond Jr. and his son Steven, turned themselves in to federal authorities in California. The Hammonds have said the militants in Oregon do not speak for them. At a news conference on Monday, Ammon Bundy, the leader of the militants, spoke out in defense of the Hammonds.
Ammon Bundy: "Myself and many, many, many others, for weeks on end, put all the energy we possibly could to try to keep them from having to go into this prison, and we feel that we have exhausted all prudent measures and have been ignored. And it has been left to us to decide whether we allow these things to go on or whether we make a stand so they will not happen to other people across this country."
Ammon Bundy is the son of Cliven Bundy, the Nevada rancher who refused to pay decades' worth of cattle grazing fees, prompting a standoff with federal rangers last year in Nevada, during which an armed militia rallied to his support. We'll have more on the occupation in Oregon after headlines.
Obama Unveils Executive Actions on Gun Control
January 05, 2016
Headlines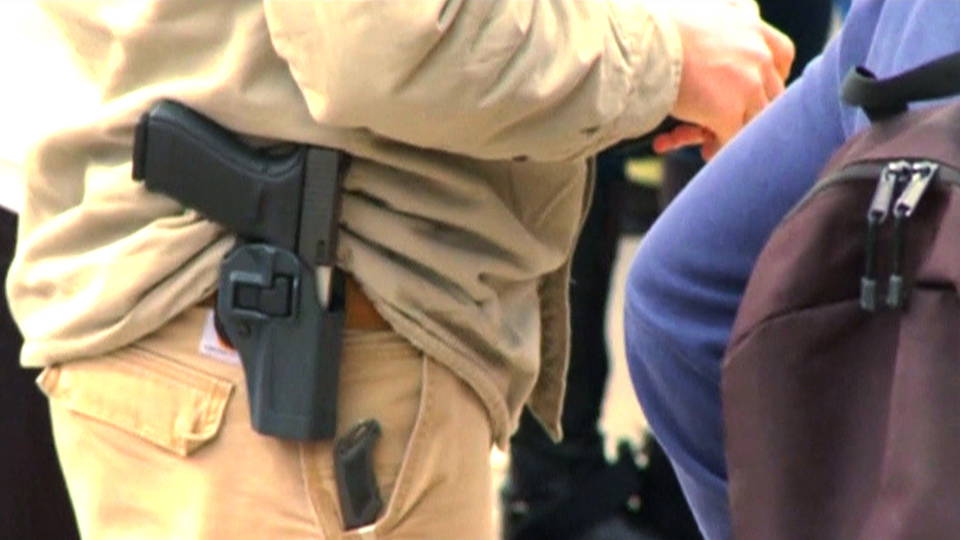 President Obama is poised to formally unveil a series of executive actions today to address gun violence in the United States. The steps include expanded background checks for some gun sales and increased funding for federal law enforcement agencies. The actions fall far short of the reforms Obama has requested from Congress. Speaking Monday, Obama said Congress still needs to act.
President Barack Obama: "We have a frequency of mass shootings that far exceeds other countries in frequency. And although it is my strong belief that for us to get our complete arms around the problem, Congress needs to act, what I asked my team to do is to see what more we could do to strengthen our enforcement and prevent guns from falling into the wrong hands."
U.N. Monitor Resigns over Israel's Denial of Access to Palestinian Territories
January 05, 2016
Headlines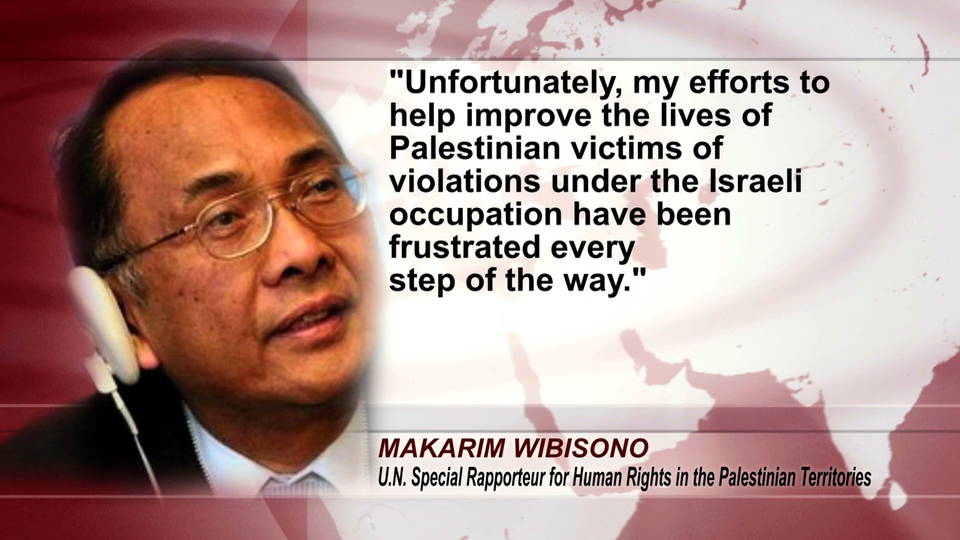 The United Nations special rapporteur for human rights in the Palestinian territories has resigned over Israel's refusal to allow him into the occupied West Bank and Gaza. Makarim Wibisono said in a statement that he had hoped Israel would grant him access as an impartial observer, but, "Unfortunately, my efforts to help improve the lives of Palestinian victims of violations under the Israeli occupation have been frustrated every step of the way."
21 Refugees Drown Off Turkey; Shots Fired at Refugee Home in Germany
January 05, 2016
Headlines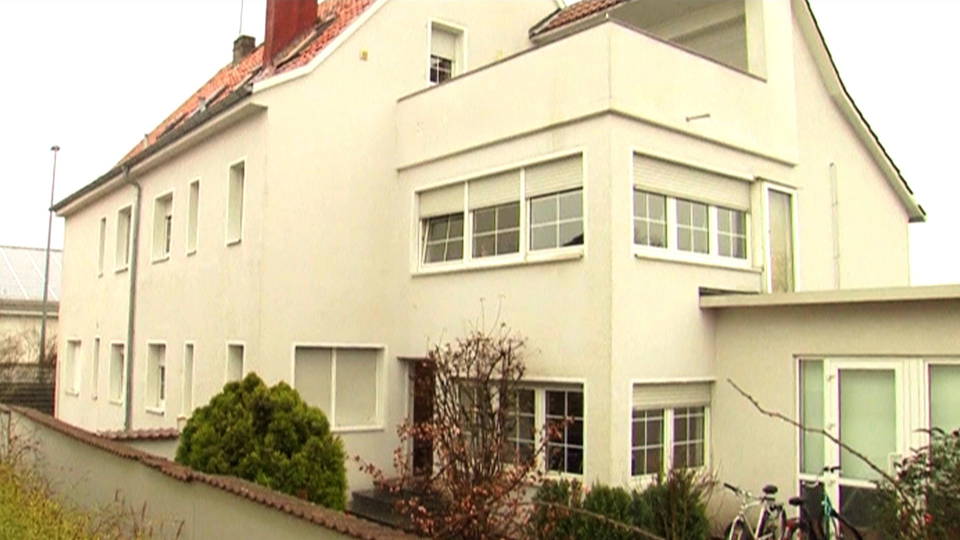 Turkish authorities say they have found the bodies of 21 people, including three children, after their boat sank as they tried to cross the Aegean Sea to Greece. It's the latest in a series of tragedies as refugees flee violence in Syria, Iraq and other war-torn countries. Meanwhile, in the latest violence targeting refugees, authorities say several shots were fired at a building housing Syrian and Afghan refugees in western Germany. One of the shots wounded a 23-year-old asylum seeker as he slept.
U.S. Detains 121 in Push to Deport Central Americans Fleeing Violence
January 05, 2016
Headlines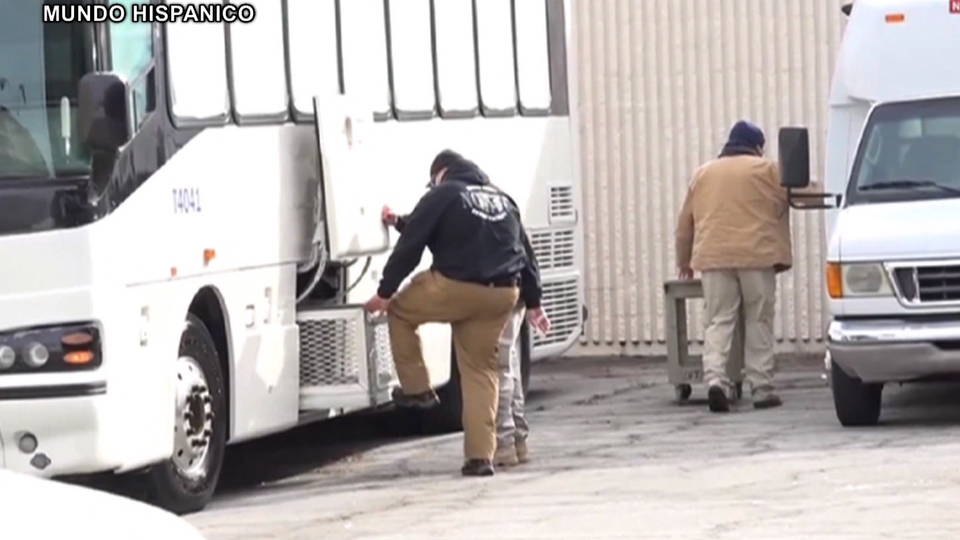 The Obama administration has acknowledged agents detained 121 people, including children, in raids over the New Year's weekend as part of an operation to deport families fleeing violence in Central America. The raids took place mainly in Georgia, North Carolina and Texas. The number of mothers with children and unaccompanied minors arriving at the U.S. border reportedly rose late last year amid a spike in violence in El Salvador and Honduras. New data shows killings in El Salvador increased by nearly 70 percent last year, meaning El Salvador could overtake Honduras as the world's most violent country not currently at war.
Trump Campaign Ad on U.S.-Mexico Border Actually Shows Moroccan Border
January 05, 2016
Headlines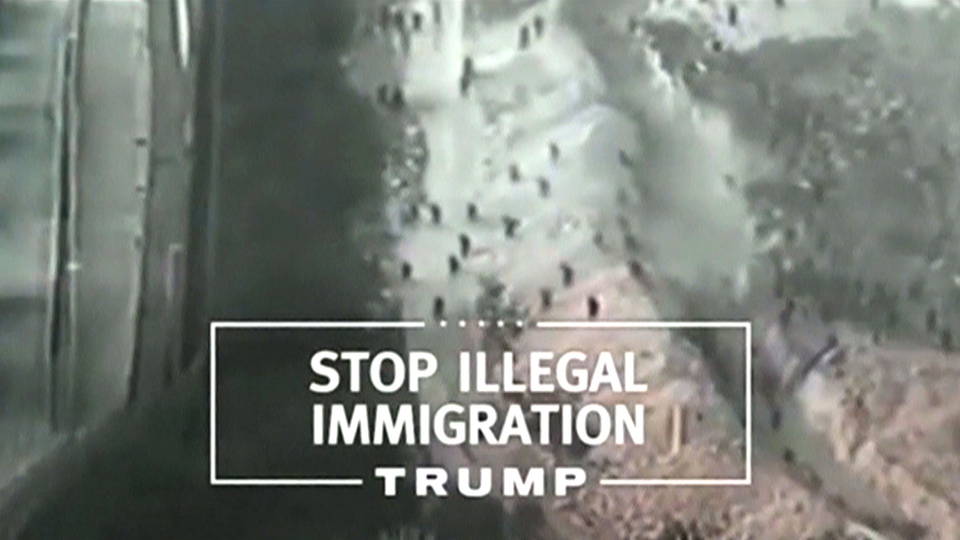 Republican presidential front-runner Donald Trump has released his first campaign ad. The ad vows Trump will impose a temporary ban on Muslims entering the United States, "cut the head off ISIS" and address immigration across the U.S.-Mexico border.
Narrator: "And he'll stop illegal immigration by building a wall on our southern border that Mexico will pay for."
Over that section describing the U.S.-Mexico border, video footage shows scores of people streaming over a border. But PolitiFact reveals the footage actually shows people crossing the border of a small Spanish enclave in Morocco. Asked about the discrepancy, Trump's campaign manager told NBC, "No [expletive], it's not the Mexican border, but that's what our country is going to look like. This was 1,000 percent on purpose."
Justice Dept. Sues Volkswagen over Emissions Cheating Scandal
January 05, 2016
Headlines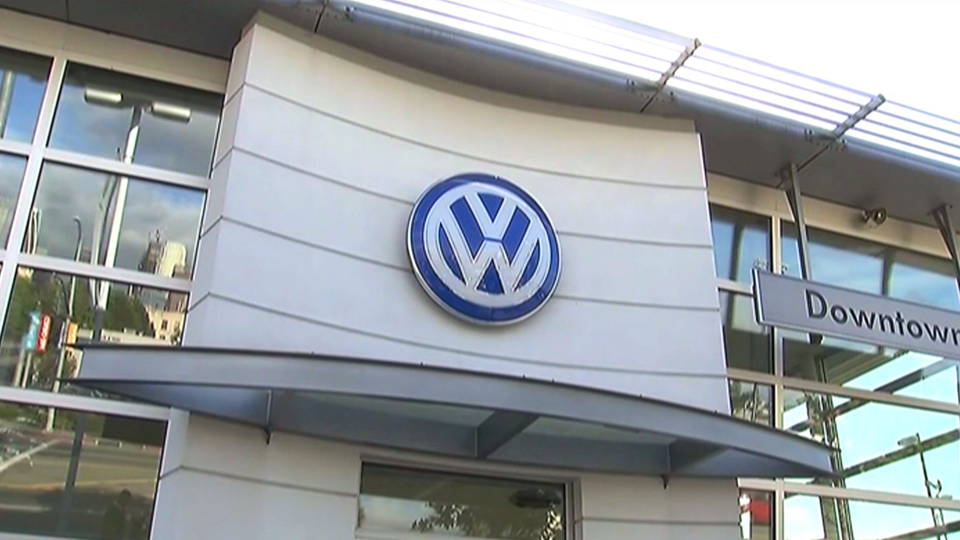 The Justice Department has sued German automaker Volkswagen after accusing it of installing devices in its vehicles to skirt U.S. emissions regulations. U.S. regulators say Volkswagen vehicles were emitting up to 40 times more pollution than U.S. standards allow. The lawsuit seeks billions of dollars in penalties.
Florida Reports Backlog of More Than 13,000 Untested Rape Kits
January 05, 2016
Headlines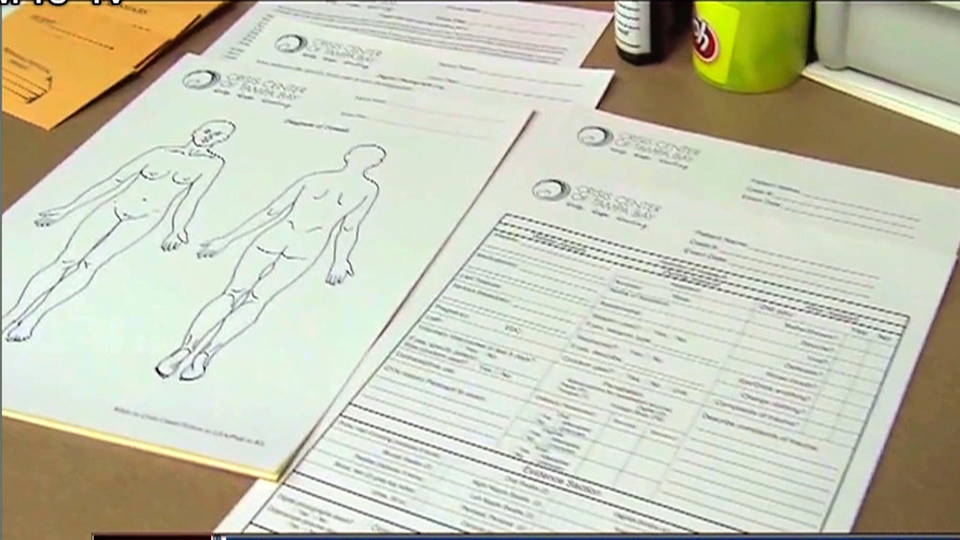 Florida authorities have acknowledged the state has a backlog of more than 13,000 untested rape kits. The report by the Florida Department of Law Enforcement says it could take several years and tens of millions of dollars to process the rape kits. The Florida backlog is part of a nationwide problem, with federal officials estimating 70,000 rape kits are currently languishing untested across the United States.
Las Vegas Police Kill Unarmed Man After Mistaking Cellphone for a Gun
January 05, 2016
Headlines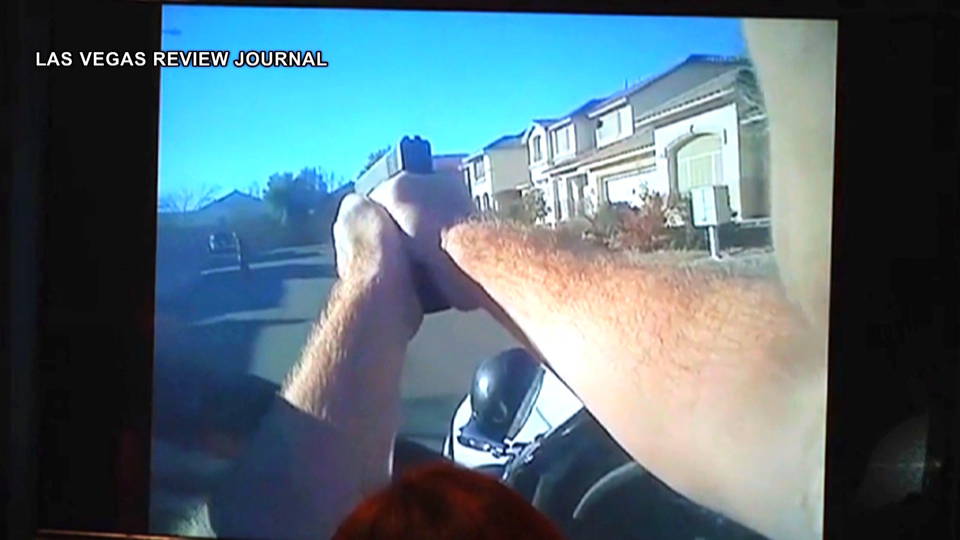 Las Vegas police shot and killed an unarmed man New Year's Eve after mistaking his cellphone for a gun. Police responded after deputy U.S. marshals said they were pursuing a fugitive wanted for attempted murder. But the man, Keith Childress, was not wanted for attempted murder; he had skipped a court date in Arizona after being convicted of other charges. Police body camera video shows an officer telling Childress to drop his gun, which turned out to be a phone. The other officer involved failed to activate his body camera.
South Carolina: Officer Michael Slager, Who Killed Walter Scott, Released on Bond
January 05, 2016
Headlines
In South Carolina, Officer Michael Slager has been released on bond. He's the white police officer charged with murder after shooting unarmed African-American motorist Walter Scott in the back. Slager was released from jail on $500,000 bond but will remain under house arrest. His trial has been set for October 31.
Michigan Gov. Rick Snyder Weighs Emergency Declaration over Water in Flint
January 05, 2016
Headlines
And Michigan Governor Rick Snyder is reportedly weighing whether to declare an emergency over contaminated water in the city of Flint. Governor Snyder apologized last week for the state's handling of the water crisis in Flint, where residents have reported serious health problems due to elevated lead levels. The contamination began after an emergency manager appointed by Governor Snyder switched the city's water source to the long-polluted Flint River in a bid to save money. In August, Governor Snyder helped deliver 1,500 water filters to Flint—even as state officials assured people the water was safe.