National Resistance Grows to ICE Raids Against Central Americans
January 08, 2016
Headlines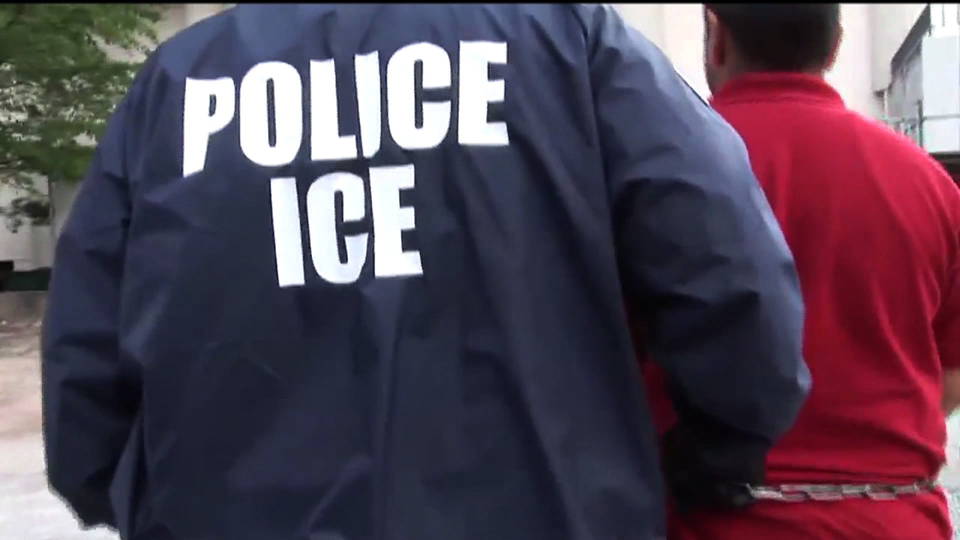 Across the nation, resistance is growing to the Obama administration's new wave of raids targeting Central American families who came to the United States seeking asylum after fleeing violence in their home countries. This week, protests have been held in Newark, New Jersey; New Haven, Connecticut; Boston, Massachusetts; Homestead, Florida; Auburn, Oregon; San Francisco, California; and outside the White House in Washington, D.C. Protests are also planned for New York City today. The newly elected mayor of Philadelphia, Jim Kenney, has signed an executive order saying Philadelphia will no longer participate in a controversial Immigration and Customs Enforcement program in which local law enforcement share data with immigration agents. Vermont senator and presidential candidate Bernie Sanders has called on the Obama administration to end the raids immediately and to extend temporary protected status to all families who have fled violence in Central America. Today, The New York Times editorial board published a strong condemnation of the raids, calling them "shameful" and writing: "A new year has dawned upon an appalling campaign of home raids by the Department of Homeland Security to find and deport hundreds of would-be refugees back to Guatemala, Honduras and El Salvador. ... It's no wonder that Donald Trump is applauding the policy, and taking credit for it." We'll go to Texas for more on the deportation raids later in the broadcast.
France: Police Fatally Shoot Man Accused of Attacking Police Station
January 08, 2016
Headlines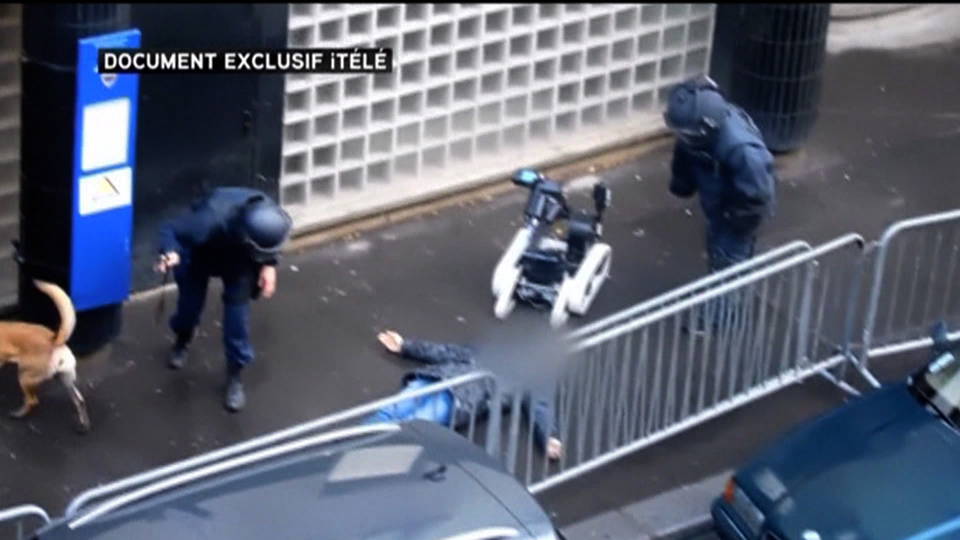 In France, police officers have shot and killed a man who was allegedly trying to attack a police station in northern Paris Thursday, on the first anniversary of the Charlie Hebdo attacks. French authorities say the man lunged at officers with a meat cleaver as he yelled "Allahu Akbar." The attempted attack prompted the closing of schools, shops and nearby streets. Authorities say they cannot yet confirm the man's identity. Paris Prosecutor François Molins spoke out.
François Molins: "One year to the day after Charlie Hebdo, about 10 minutes to the exact time, a terror attack took place concerning an isolated individual who ran toward the police station in the 18th district of Paris, where two peace officers were keeping watch. He ran and hopped the barriers. The officers ordered him to stop once, twice—in any case they asked multiple times. He had his hand in his jacket on what turned out to be a meat cleaver."
Israeli Soldiers Shoot and Kill 4 Palestinians
January 08, 2016
Headlines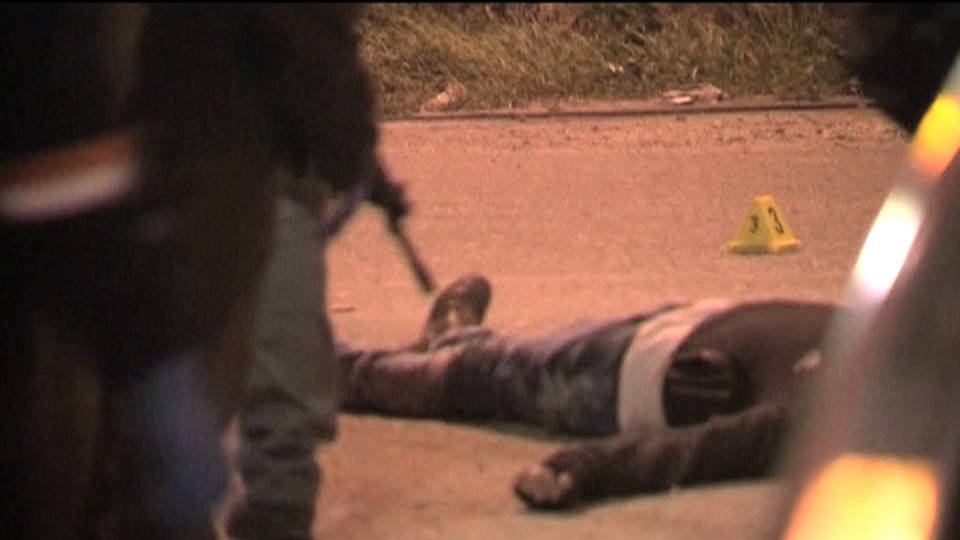 In the Israeli-occupied West Bank, Israeli soldiers shot and killed four Palestinians Thursday, whom Israeli authorities had accused of launching two separate stabbing attacks. The shootings occurred at the Jewish-only settlements of Gush Etzion and at an Israeli checkpoint near Hebron. Since October, Israeli soldiers and armed settlers have killed at least 137 Palestinians. Twenty-one Israelis and one U.S. citizen have been killed over the same time period.
Mexico: Life Expectancy Falls Amid U.S.-Backed Drug War
January 08, 2016
Headlines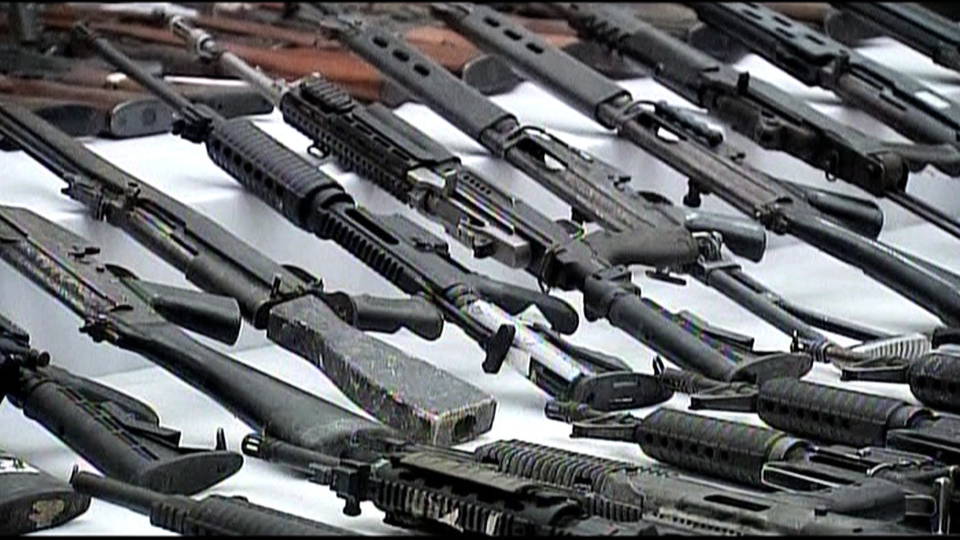 In Mexico, new data shows life expectancy rates have fallen over the last 10 years, as the rampant violence from the U.S.-backed war on drugs has outweighed a decade's worth of public health improvements. The authors of the study published Tuesday in the journal Health Affairs said the decline in life expectancy was directly related to the rise in homicide rate, which increased after former President Felipe Calderón decided to deploy federal forces against the narco-traffickers in 2006. The ongoing conflict has claimed more than 100,000 lives over the last decade.
Assad May Lift Siege of Madaya, Amid Reports of Starvation
January 08, 2016
Headlines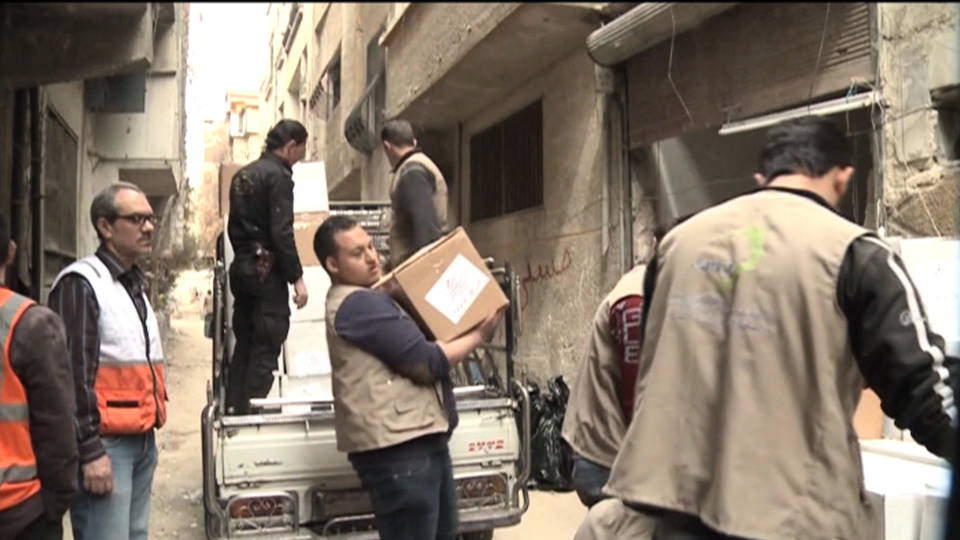 The United Nations says the Syrian government has agreed it will allow some aid into the besieged town of Madaya, on the outskirts of Damascus, where residents are starving to death under a blockade by Assad forces. Residents say they have been been eating grass and tree leaves to survive.
Alabama Sues Federal Gov't over Refugee Resettlement
January 08, 2016
Headlines
This comes as Alabama officials have sued the federal government over Syrian refugee resettlement, claiming they have not been sufficiently consulted. Last month, a judge dismissed a similar Texas lawsuit seeking to block the entrance of Syrian refugees. The Southern Poverty Law Center has criticized the Alabama lawsuit, saying Governor Robert Bentley's "grandstanding is fueling xenophobia and helping to create an environment ripe for hate and violence." A recent study finds hate crimes against Muslim Americans and U.S. mosques have tripled since the attacks in Paris and San Bernardino.
Venezuela: Hundreds Protest Removal of Chávez Portraits
January 08, 2016
Headlines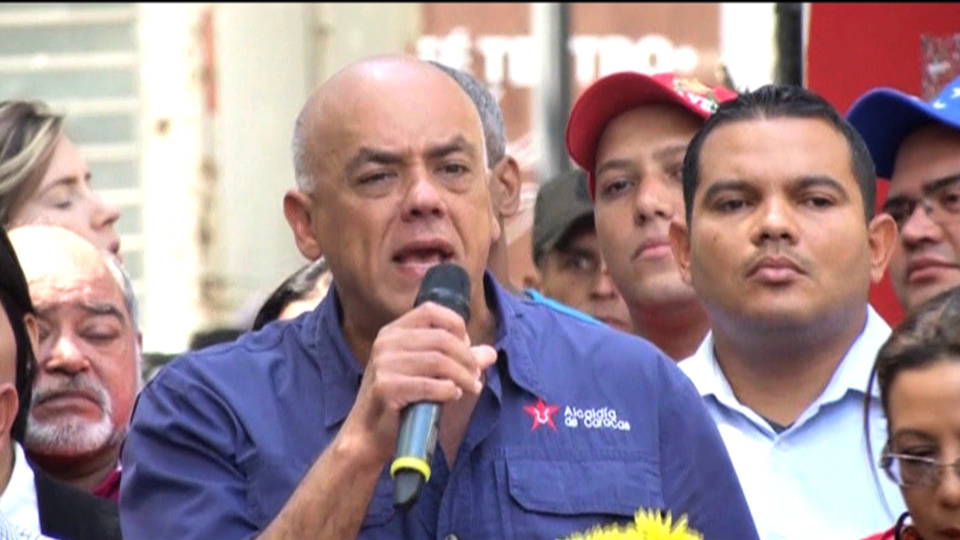 In Venezuela, hundreds of people marched in Caracas Thursday to protest opposition lawmakers' decision to remove portraits of former President Hugo Chávez from the National Assembly. Earlier this week, right-wing opposition lawmakers took control of the Congress for the first time in 17 years. At the rally, Caracas Mayor Jorge Rodríguez condemned the removal of the portraits.
Mayor Jorge Rodríguez: "We have seen hate. We have seen violence and disrespect. We tell those who promote hate and death to stay away from our loved ones, because our loved ones are sacred."
Campbell Soup to Begin Disclosing GMO Foods
January 08, 2016
Headlines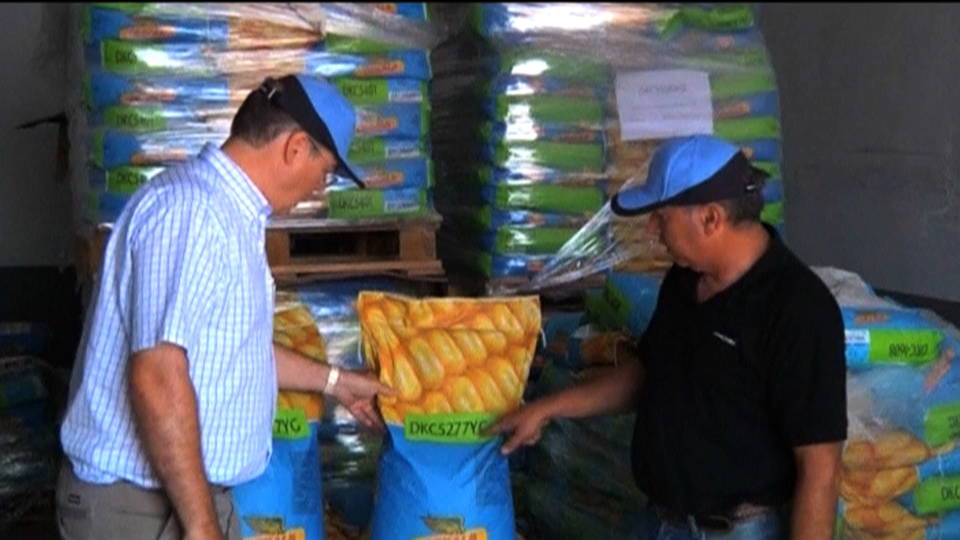 Food giant Campbell Soup says it will begin to disclose the presence of genetically modified ingredients in its brands, which include Pepperidge Farm, Prego, Plum Organics, V8 and the Campbell's soups. The move comes as companies grapple with how to comply with a new Vermont law, which requires labeling genetically modified food. The Vermont law passed after fierce opposition from the food industry and is set to take effect in July.
Health Officials Say Gov't Caved to Meat Industry with New Dietary Rules
January 08, 2016
Headlines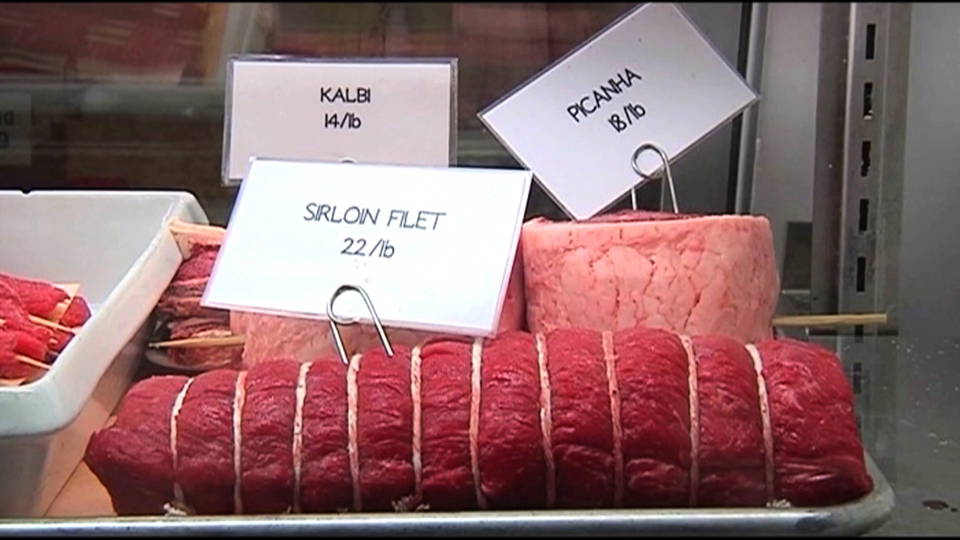 Meanwhile, health and environmental experts are accusing the Obama administration of caving to the meat industry in its new dietary guidelines, released Thursday. While the guidelines recommend consuming less sugar, they do not recommend eating less meat. This comes despite recent findings by the World Health Organization that processed meat is carcinogenic to humans. Advocates are also condemning the government for dropping a proposed recommendation that people eat an environmentally "sustainable" diet. This, too, would have led to recommendations to curb meat consumption, since meat production uses far more water than other forms of food production.
Planned Parenthood Endorses Hillary Clinton
January 08, 2016
Headlines
In news from the campaign trail, Planned Parenthood has endorsed Hillary Clinton, marking Planned Parenthood's first endorsement in a presidential primary in the organization's 100-year history. The announcement comes as the House approves a measure threatening to cut federal funding for Planned Parenthood. The majority of Americans support federal funding for Planned Parenthood.
Obama Says His Endorsement Depends on Gun Control Stance
January 08, 2016
Headlines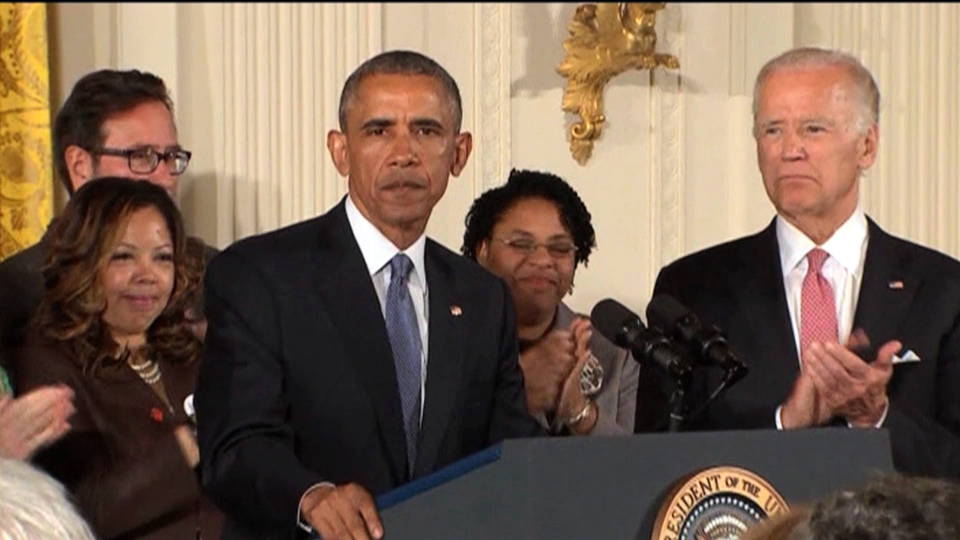 President Obama, meanwhile, has said his support for the next president will depend on the candidate's stance on gun control measures. In a New York Times op-ed published today, Obama writes: "I will not campaign for, vote for or support any candidate, even in my own party, who does not support common-sense gun reform." This comes on the heels of Obama's televised town hall Thursday night, in which he defended the use of executive action to implement new regulations on online gun sales and other measures intended to curb gun violence.
NYC to Appoint Civilian to Oversee NYPD Counterterrorism Program
January 08, 2016
Headlines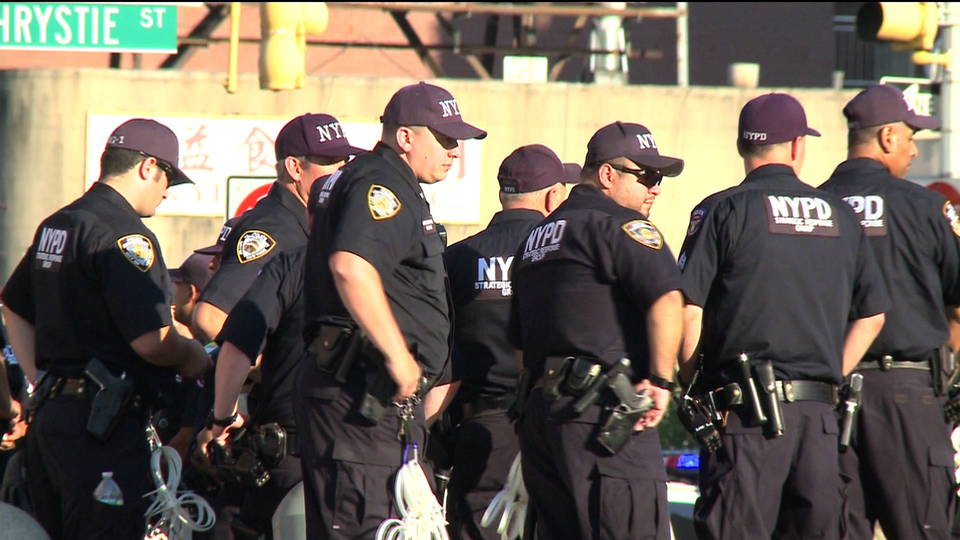 And in a major legal victory, New York City will appoint an independent civilian monitor to oversee the New York Police Department's counterterrorism activities. The announcement comes after two lawsuits challenged the NYPD's programs of surveilling Muslims and religious centers. The suits argued the NYPD violated the U.S. and New York state constitutions by singling out and stigmatizing entire communities based on their religion. The settlement restores some of the NYPD's outside oversight, which was eliminated after the September 11 attacks.