Libya: U.S. Airstrikes Kill 30 in Escalation of U.S. Military Action
February 19, 2016
Headlines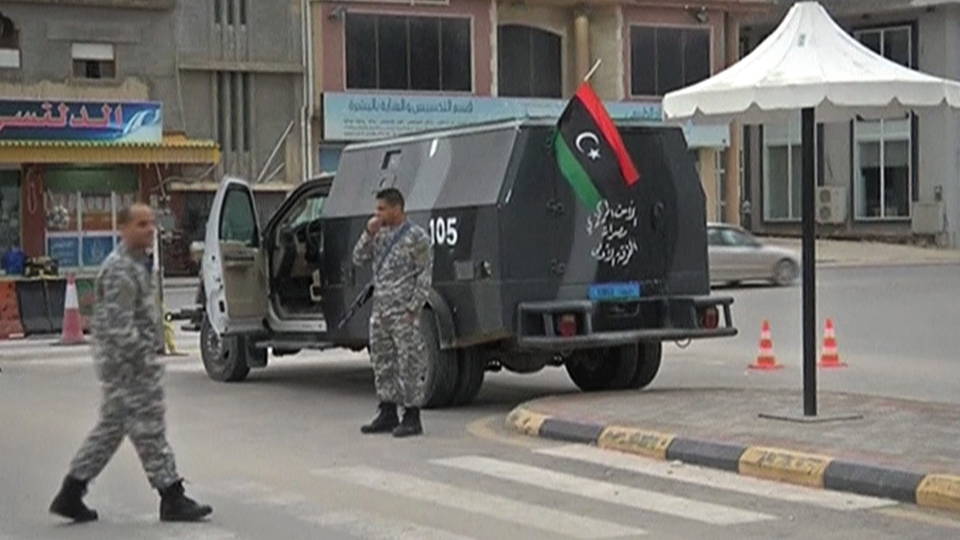 The United States has carried out airstrikes in Libya that killed at least 30 people this morning. The strikes hit a farmhouse outside Sabratha, to the west of the capital Tripoli. The spokesperson of the Tripoli-based government says the farmhouse had been seized by ISIL fighters. Unnamed Pentagon officials told The New York Times the strikes were targeting a Tunisian man suspected of being involved in two ISIL attacks in Tunisia last year. It is not yet clear if the Tunisian man was killed. The strikes come as the U.S. weighs increasing military action in Libya, which has been torn by violence since a 2011 U.S.-backed military intervention ousted longtime dictator Muammar Gaddafi. In recent months, U.S. and British special operations teams have been increasingly operating in Libya. Today's strikes come three weeks after General Joseph Dunford, chairman of the U.S. Joint Chiefs of Staff, said he wants to begin taking "decisive military action" against ISIL in Libya.
Heading into SC Primary, Pope Suggests Trump is "Not Christian"
February 19, 2016
Headlines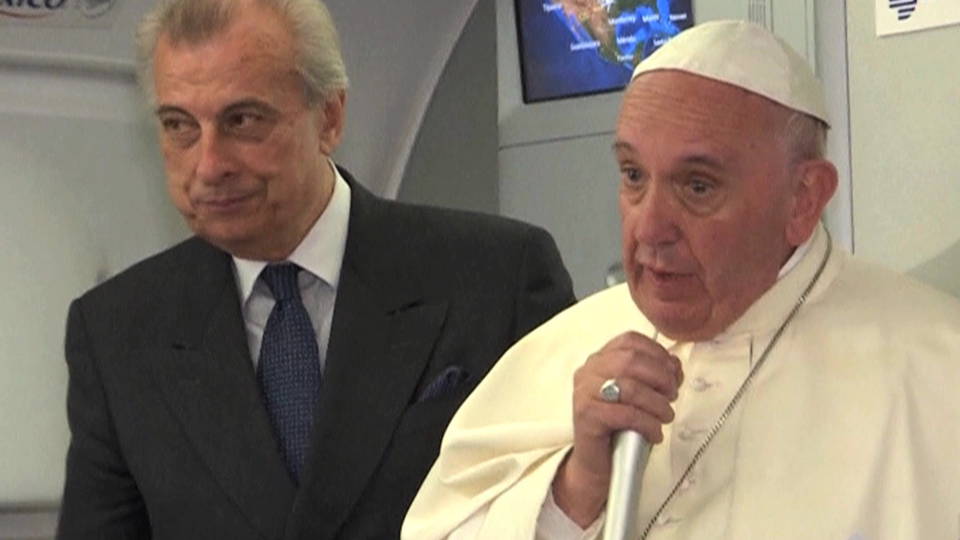 In news from the campaign trail, this weekend marks the South Carolina primary for Republicans and the Nevada caucus for Democrats. On Thursday, Pope Francis criticized Republican front-runner Donald Trump, suggesting the real estate mogul's plan to build a wall on the U.S.-Mexico border means he is "not Christian." Pope Francis spoke aboard his plane.
Pope Francis: "A person who thinks only about building walls, wherever they may be, and not building bridges, is not a Christian."
Trump fired back at the pope, saying his comments were "disgraceful" and "unbelievable." During the same news conference, the pope commented on the use of birth control in areas where Zika virus has led to public health emergencies. Scientists say the Zika virus may be linked to microcephaly, which causes infants to be born with unusually small heads. The pope appeared to make an exception for the use of birth control in such cases, saying, "Avoiding pregnancy is not an absolute evil."
Bernie Sanders and Hillary Clinton Tied Ahead of Nevada Caucus
February 19, 2016
Headlines
In more news from the campaign trail, new polls find Democratic candidates Bernie Sanders and Hillary Clinton are in a dead heat heading into the Nevada caucus this weekend. A new CNN poll shows 48 percent of likely voters support former Secretary of State Hillary Clinton, while 47 percent support Vermont Senator Bernie Sanders. In what's being seen as a victory for Bernie Sanders, the most powerful labor union in Nevada, the Culinary Workers Union, has decided to withhold its endorsement ahead of the caucus. It had been assumed that the 57,000-member union would endorse Hillary Clinton.
Student Protests Rock India over Arrest of Student Leader
February 19, 2016
Headlines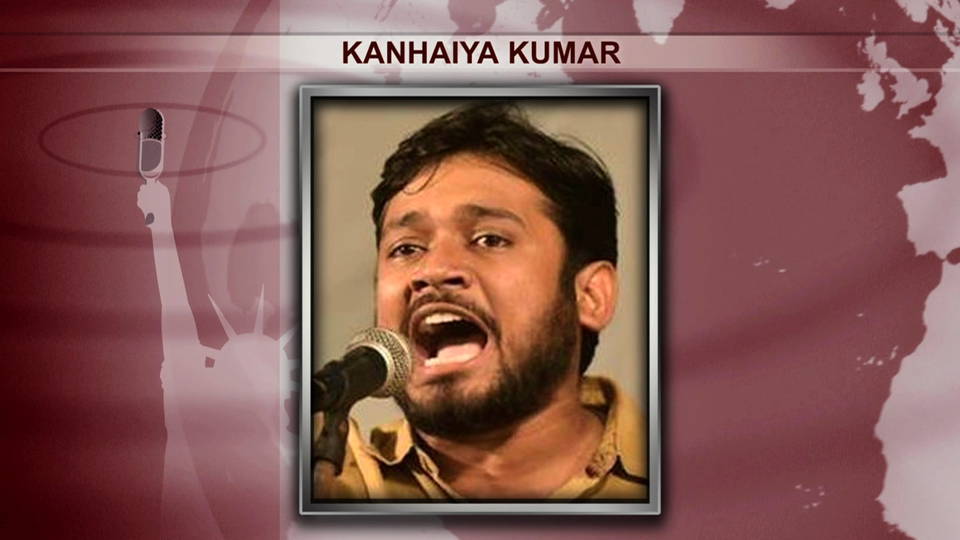 Students are protesting across India after the Indian Supreme Court refused to consider a bail plea for a student leader arrested and charged under a colonial-era sedition law. Student union president Kanhaiya Kumar was arrested on February 12 after a student group held an event marking the anniversary of the 2013 execution of Afzal Guru, who was convicted of a 2001 attack on the Parliament. Human rights activists say there were major holes in the case against Guru.
California: Officials Say Worst Gas Leak in U.S. History Now Capped
February 19, 2016
Headlines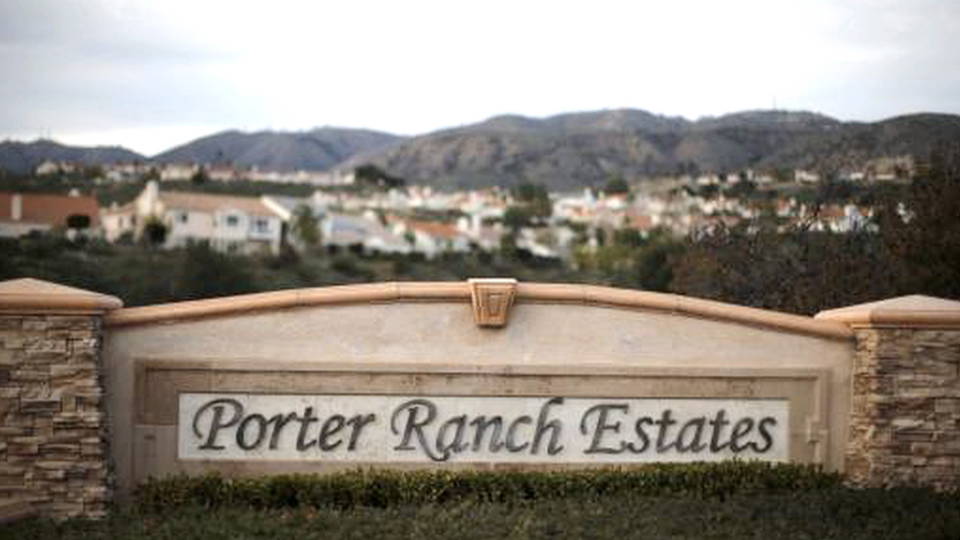 In California, officials say the worst natural gas leak in U.S. history has been capped, after it spewed methane gas into the atmosphere for nearly four months. The leak began in October at an underground natural gas well operated by Southern California Gas in the Porter Ranch neighborhood above Los Angeles. Methane is a powerful greenhouse gas. At its peak, the uncontrollable leak spewed the equivalent pollution of 4.5 million cars every day. Activists and residents are calling for the permanent closure of all 114 wells at the facility.
Congressmembers Call for Investigation of Shell over Climate Change
February 19, 2016
Headlines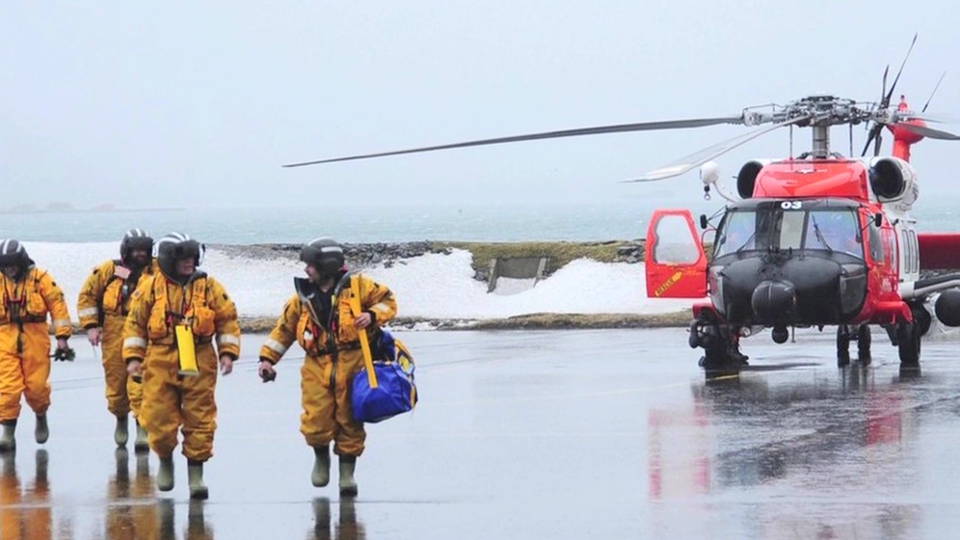 Meanwhile, a group of congressmembers are calling for an investigation of Shell Oil over whether the oil giant lied to the public about climate change even while preparing its own operations for rising sea levels. This week, California Congressmember Ted Lieu, Vermont Congressmember Peter Welch and Pennsylvania Congressmember Matt Cartwright sent a letter to U.S. Attorney General Loretta Lynch saying that a growing body of evidence suggests there was "a conspiracy between Shell, ExxonMobil and potentially other companies in the fossil fuel industry." The Los Angeles Times has reported that in 1989 Shell Oil announced it was redesigning its natural gas platform in the North Sea in the Atlantic in order to deal with rising sea levels caused by global warming. Yet, despite this admission, Shell continued funding groups denying the existence of climate change for decades. Oil giant ExxonMobil is already facing a criminal investigation over similar charges that it misled investors and lied to the public about the risks of climate change.
Obama to Visit, Seek Closer Relations with New Right-Wing Argentine President
February 19, 2016
Headlines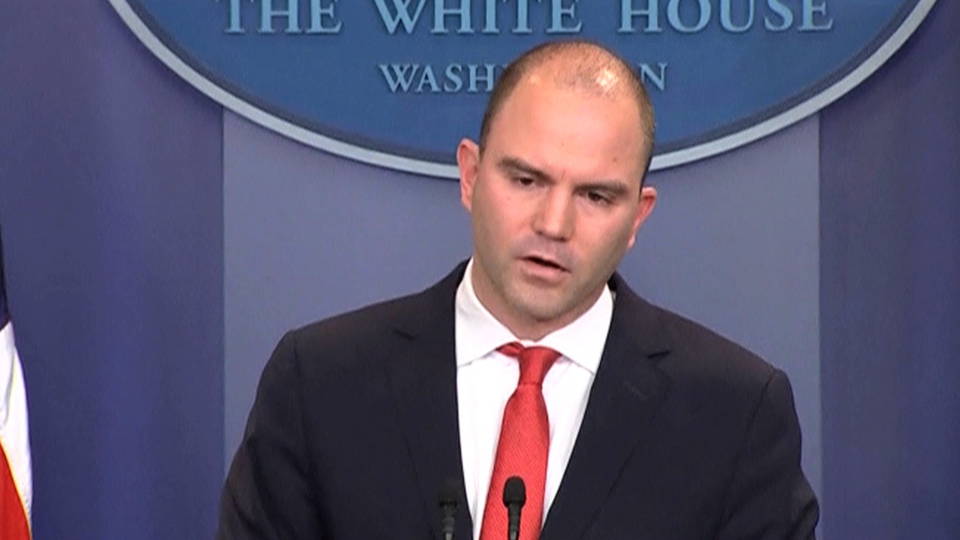 The White House has announced President Obama will visit Argentina later this month in a trip that signals a "new era" in the two countries' relationship, only months after Argentina's new right-wing president, Mauricio Macri, came to power. Deputy U.S. National Security Adviser Ben Rhodes said he expects the U.S. and Argentina to have a closer economic relationship moving forward.
Ben Rhodes: "With respect to Argentina, we definitely anticipate that they'll be a closer partner on a range of issues. And in fact, President Macri has been a strong voice for democracy and human rights in Latin America. He's signaled that he'd like to have closer economic and diplomatic cooperation with the United States. So, we believe this is really a new beginning and a new era in our relations with Argentina."
This comes amid massive protests against Argentine President Mauricio Macri's economic overhauls, which have included a sharp devaluation of the Argentine peso, the dismissal of nearly 20,000 unionized public sector workers and the elimination of taxes for mining corporations. Macri has also cracked down on press freedoms as he pushes a series of media reforms, which include repealing a law outlawing monopolies by media companies.
Baltimore: Trials of Officers Charged in Freddie Gray's Death on Hold
February 19, 2016
Headlines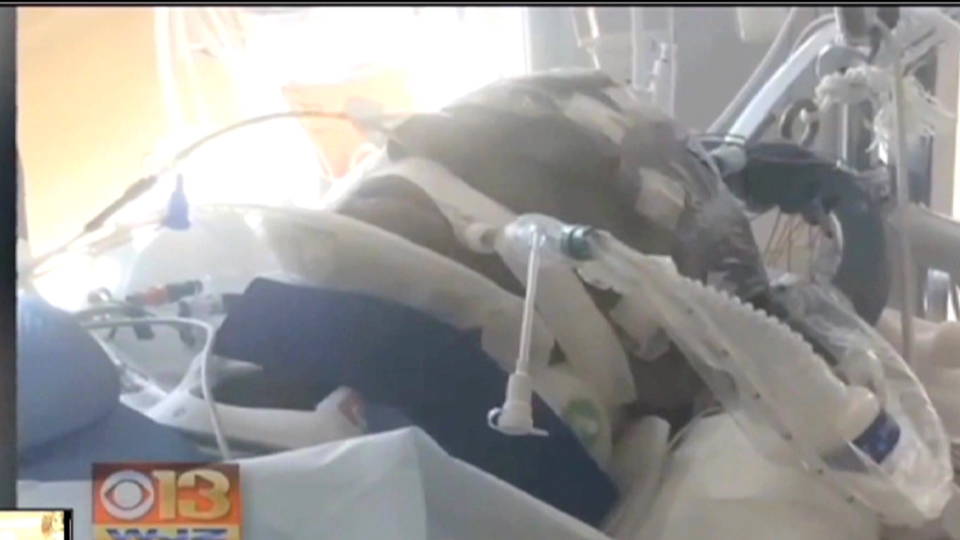 In Baltimore, the trials of six officers charged in the death of African-American man Freddie Gray have been put on hold. A family attorney says Gray's spine was "80 percent severed at his neck" from fatal injuries in police custody in April. The six officers were supposed to go to court this winter. But after a jury failed to reach a decision in the first case, brought against officer William Porter, all the other trials have been delayed over the issue of whether Porter should be compelled to testify before his own case is retried. On Thursday, Maryland's court of appeals said all trials are on hold until a court hearing on March 3 over Porter's testimony. The court could then take months to issue a decision.
Chicago #BlackLivesMatter Leader Refuses to Meet with Obama
February 19, 2016
Headlines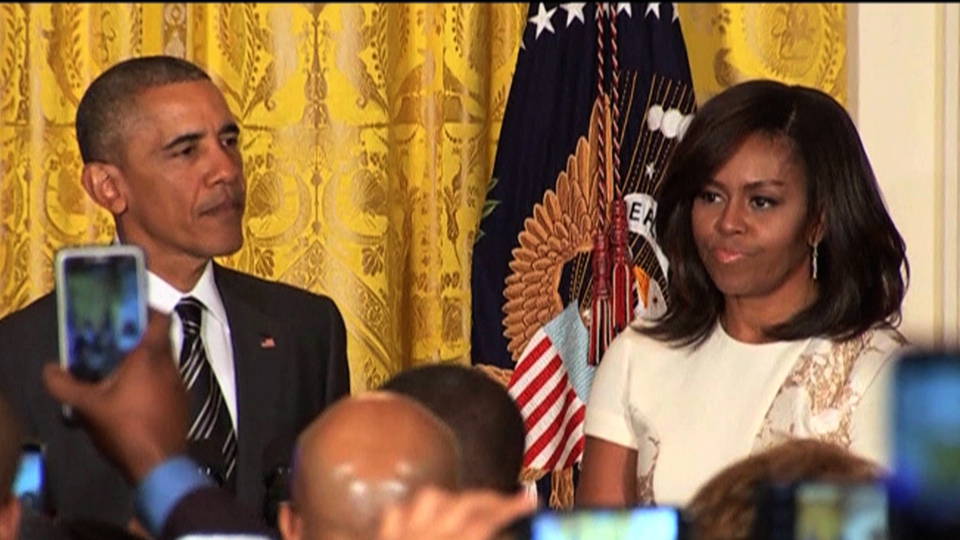 In Chicago, the leader of the Black Lives Matter Chicago chapter declined to meet with President Obama in the White House on Thursday. President Obama invited Aislinn Pulley to be part of a small intergenerational gathering of civil rights leaders, which included civil rights leader Al Sharpton and NAACP President Cornell Brooks. But Pulley declined the invitation, writing in an op-ed for Truthout: "I could not, with any integrity, participate in such a sham that would only serve to legitimize the false narrative that the government is working to end police brutality and the institutional racism that fuels it."
Wisconsin: 14,000 People Gather at Capitol for "Day Without Latinos"
February 19, 2016
Headlines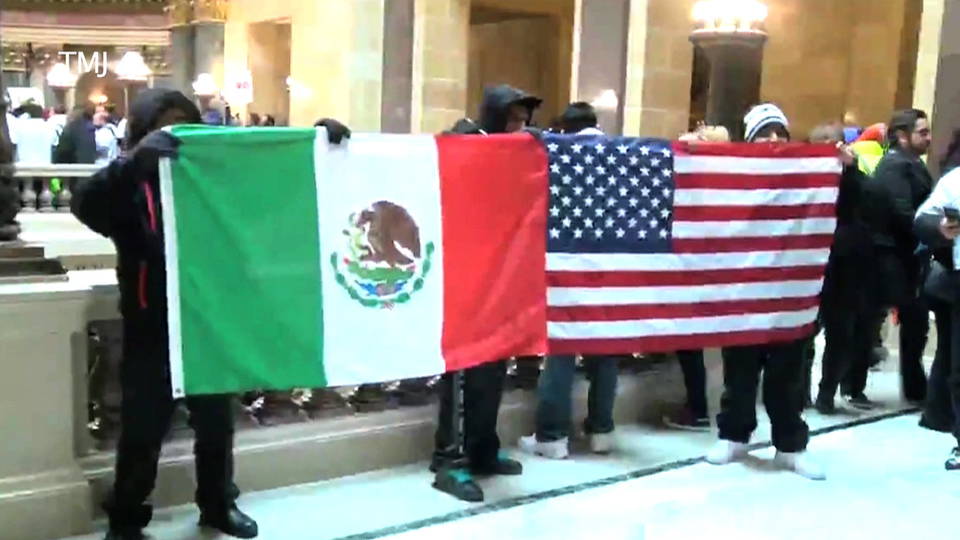 And in Madison, Wisconsin, 14,000 people gathered at the Wisconsin State Capitol for a "Day Without Latinos and Immigrants." The demonstration was in protest of two bills in the Wisconsin Legislature. One bill would ban local governments from issuing photo ID cards. The second bill would allow the police to hold people for up to two days after an arrest in order to investigate their immigration status. Activists say the bill would lead to racial profiling against immigrants. At the protest, Marianna Sierra spoke out.
Marianna Sierra: "People will notice that a lot of places are not going to have customers and schools are not going to have students. So, that's the point, so they can see how important we are in this county."