Albert Woodfox Released from Prison After More Than 43 Years in Solitary
February 22, 2016
Headlines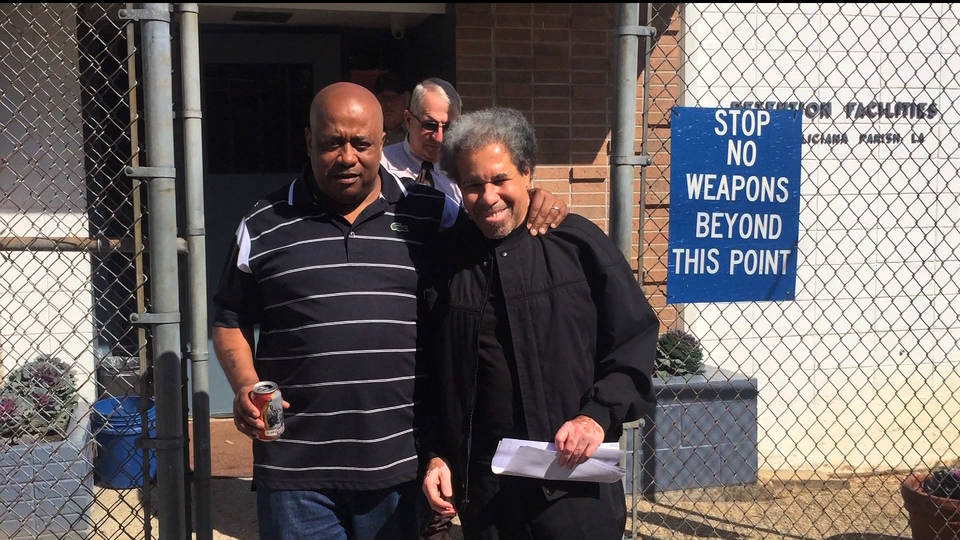 Albert Woodfox, who spent more than 43 years in solitary confinement—more than any one else in the United States—has been released from prison in Louisiana. Woodfox walked free on Friday after he entered a plea of no contest to charges of manslaughter and aggravated burglary of a prison guard more than four decades ago. Prior to Friday's settlement, his conviction had been overturned three times. Woodfox and the late, fellow Angola 3 member Herman Wallace were accused in 1972 of stabbing prison guard Brent Miller. They always maintained their innocence, saying they were targeted because of their attempts to address horrific prison conditions by organizing a chapter of the Black Panther Party. Herman Wallace was freed in 2013, just days before he died from cancer. We'll be joined by Albert Woodfox in his first broadcast interview after headlines.
Syria: Bomb Attacks Kill 150; U.S., Russia Reach "Provisional" Ceasefire Deal
February 22, 2016
Headlines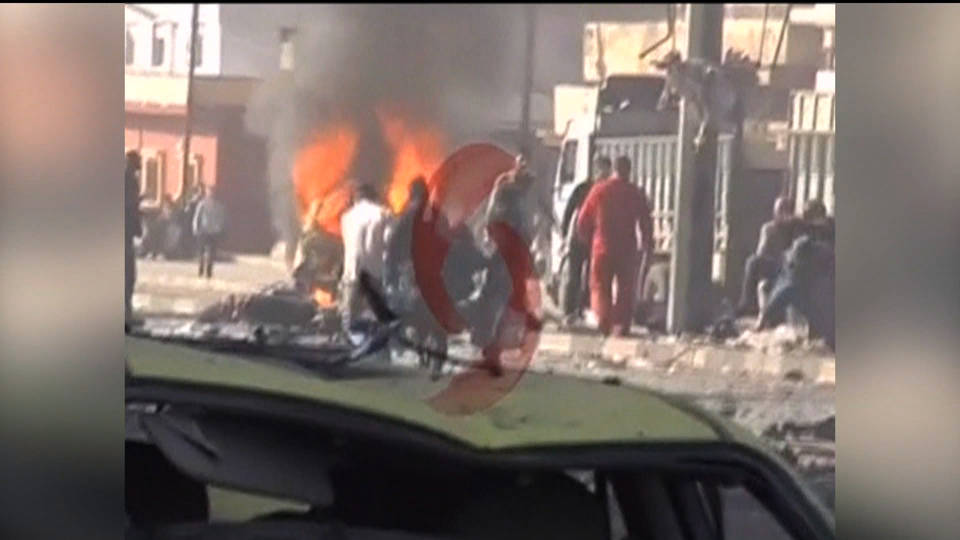 In Syria, bomb attacks around the Syrian capital Damascus and in the city of Homs have killed at least 150 people and wounded scores of others, marking one of the deadliest days in the nearly five-year-old conflict. ISIL has claimed responsibility for Sunday's attacks, which included a car bombing and two consecutive suicide attacks near a Shiite shrine outside Damascus and two bomb attacks in the city of Homs. The blasts came the same day Secretary of State John Kerry announced a "provisional agreement" between the United States and Russia on a ceasefire in Syria.
Topics:
Libya: U.S. Airstrikes Kill 2 Serbian Hostages
February 22, 2016
Headlines
U.S. airstrikes on a suspected ISIL training camp in Libya have killed two Serbian hostages. The hostages were a communications officer and a driver on staff at the Serbian Embassy who were taken hostage in November. They were among about 50 people killed in Friday's U.S. airstrikes. Serbian Prime Minister Aleksandar Vucic said Serbia had been close to securing the hostages' release.
Prime Minister Aleksandar Vucic: "This is the first major hostage crisis that the Republic of Serbia has faced. Our state security acted very professionally, very seriously. If they had not been killed in allied—meaning U.S.—bombing, our people would have been freed, as we have said so many times before."
Topics:
Fiji Hit by Record Storm; 17 Killed
February 22, 2016
Headlines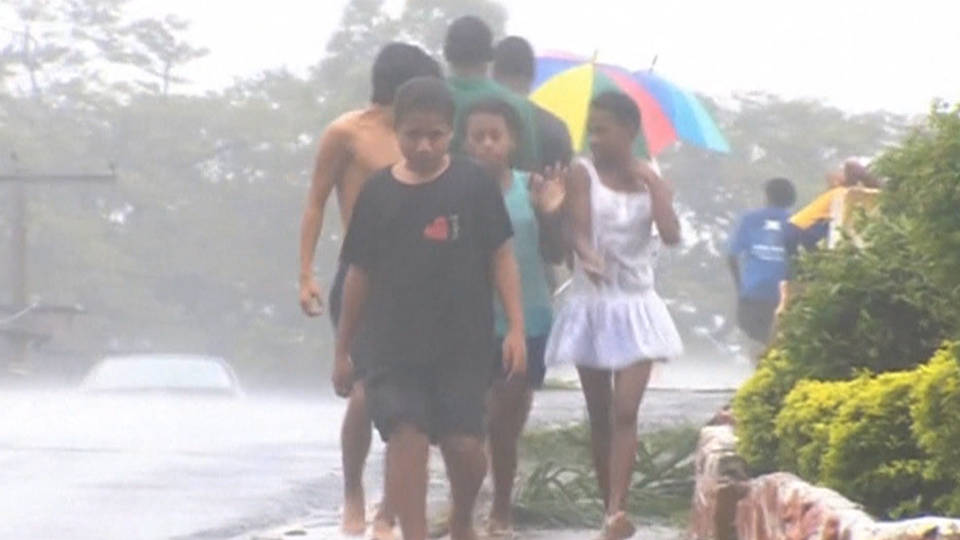 The Pacific island of Fiji has been hit by the most powerful storm ever recorded in the Southern Hemisphere. Cyclone Winston killed at least 17 people and flattened entire villages. Thousands were forced to evacuate. Aid groups have warned of a looming health crisis after supplies of fresh water were blocked in some areas.
Topics:
Clinton Beats Sanders in Nevada Democratic Caucuses
February 22, 2016
Headlines
Former Secretary of State Hillary Clinton has beat Vermont Senator Bernie Sanders in the Nevada caucuses, winning 53 percent versus Sanders' 47 percent. Clinton celebrated her victory Saturday night.
Hillary Clinton: "We need more than a plan for the big banks. The middle class needs a raise, and we need more jobs. We need jobs that pay well and can't be outsourced, jobs that provide dignity and a future."
Exit polls show Sanders again dominated among young people, with 82 percent of under-30 voters. Clinton won strong support among African-American voters, a bad sign for Sanders heading into this week's Democratic primary in South Carolina. Despite beating Clinton in the earlier New Hampshire primary, a tally of delegates so far shows Sanders has just 70 delegates while Clinton has 502. That's in part thanks to unelected superdelegates, often lobbyists or elected officials who represent the party elite and aren't beholden to what voters want. Sanders vowed to continue his campaign for the nomination.
Sen. Bernie Sanders: "We have come a very long way in nine months. It is clear to me—and, I think, most observers—that the wind is at our backs. We have the momentum. And I believe—I believe that when Democrats assemble in Philadelphia in July at that convention, we are going to see the results of one of the great political upsets in the history of the United States."
Donald Trump Wins South Carolina GOP Primary; Rubio Comes Second
February 22, 2016
Headlines
In South Carolina, Republican candidate Donald Trump sealed his place as front-runner, winning the primary with 32.5 percent of the vote. Florida Senator Marco Rubio closely beat Texas Senator Ted Cruz for second place. Trump's victory came a day after he cited a story about a U.S. general who supposedly executed Muslim prisoners a century ago using bullets dipped in pigs' blood. There's no evidence the story Trump told about General John Pershing's actions in the Philippines is actually true.
Donald Trump: "And he took the 50 terrorists, and he took 50 men, and he dipped 50 bullets in pig's blood. You heard that, right? He fit—he took 50 bullets, and he dipped them in pig's blood. And he had his men load his rifles, and he lined up the 50 people, and they shot 49 of those people. And the 50th person, he said, 'You go back to your people, and you tell them what happened.'"
Jeb Bush Ends Bid for Republican Presidential Nomination
February 22, 2016
Headlines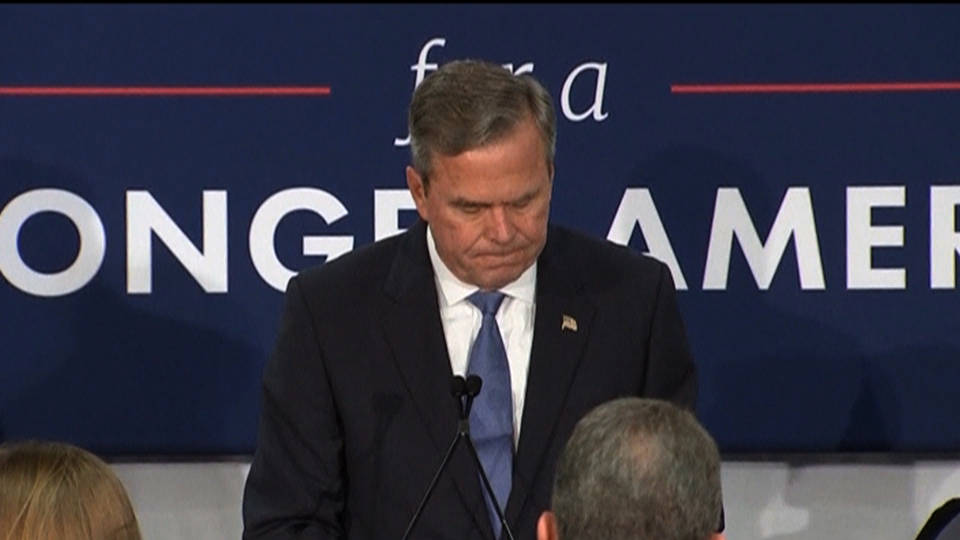 Following a decisive loss in the South Carolina primary, former Florida Republican Governor Jeb Bush ended his bid for the 2016 Republican presidential nomination.
Jeb Bush: "I'm proud of the campaign that we've run to unify our country and to advocate conservative solutions that would give more Americans the opportunity to rise up and reach their God-given potential. But the people of Iowa and New Hampshire and South Carolina have spoken, and I really respect their decision. So tonight I am suspending my campaign."
Michigan: Uber Driver Accused of Killing 6 in Shooting Rampage
February 22, 2016
Headlines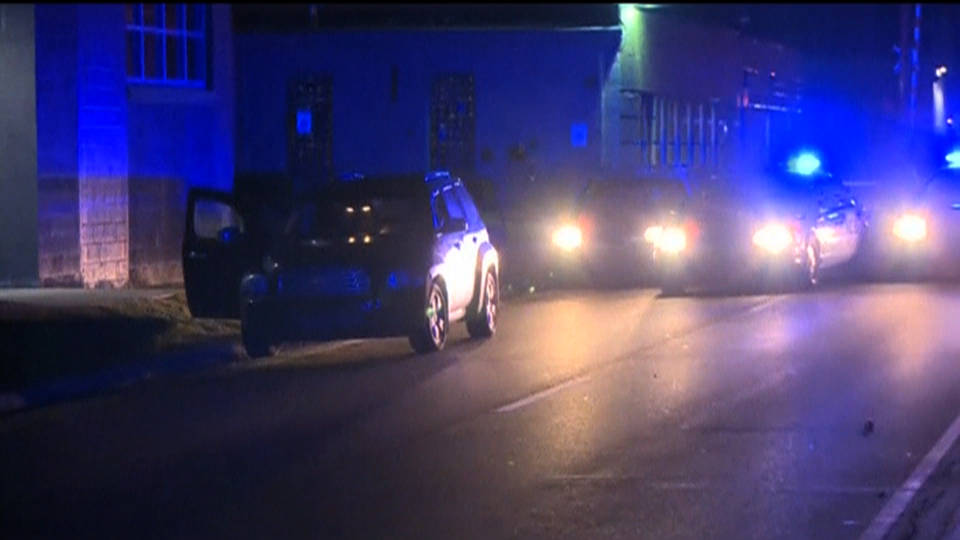 In Kalamazoo, Michigan, officials say six people were killed and two injured when an Uber driver went on a four-hour-long shooting rampage, opening fire on people seemingly at random. Jason Brian Dalton allegedly shot people at three different locations: a woman outside an apartment complex, a father and a son looking at cars at an auto dealership, and a group of women parked at a Cracker Barrel restaurant.
Topics:
Bolivia: Evo Morales Appears to Lose Referendum Allowing 4th Term
February 22, 2016
Headlines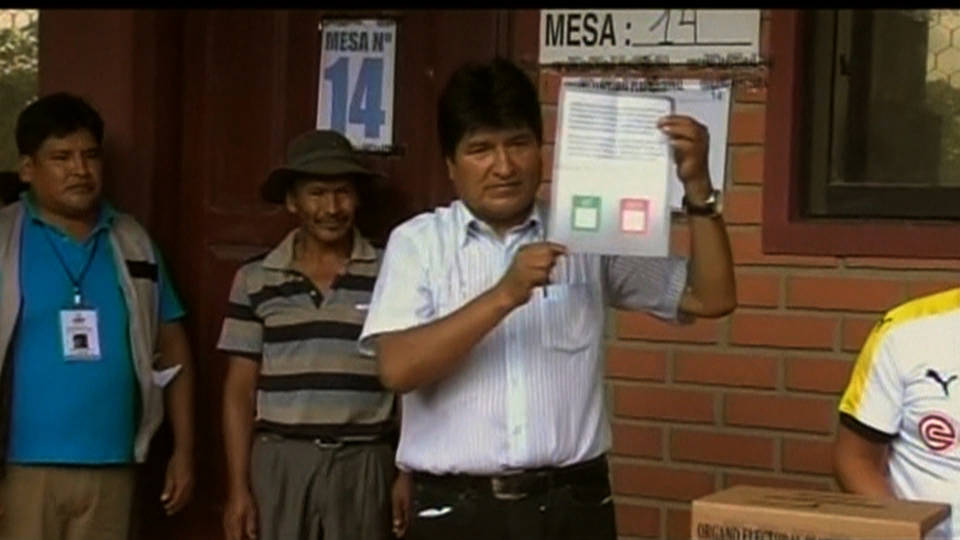 In Bolivia, President Evo Morales appears to have narrowly lost a referendum allowing him a fourth term in office. Morales' current term ends in 2020; the referendum would have amended the constitution to allow him to remain until 2025. In 2006, Morales took office as Bolivia's first indigenous president.
Topics:
Brussels: Greenpeace Activists Block Building to Stall Massive U.S.-EU Trade Deal
February 22, 2016
Headlines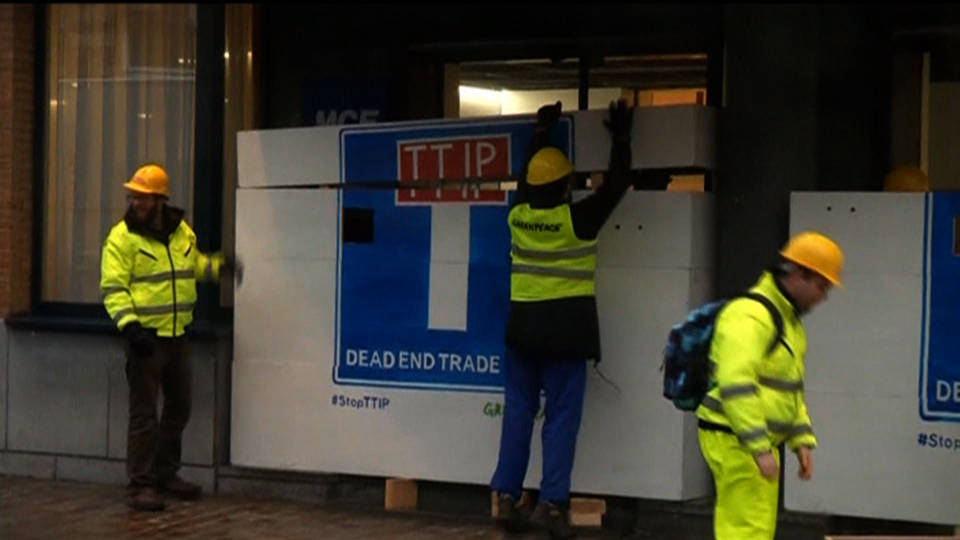 In Brussels, Greenpeace activists have blocked the entrance of a building to stop negotiators from the United States and European Union from meeting behind closed doors to negotiate a massive trade deal. Opponents say the Transatlantic Trade and Investment Partnership would expand corporate power at the expense of public health and the environment. Saskia Richartz, deputy director of Greenpeace Europe, announced the protest.
Saskia Richartz: "Greenpeace has blocked U.S. and EU negotiators from discussing a trade deal that threatens democracy, our environment, social standards and working conditions. In fact, this trade deal is not at all about trade. It's about transferring powers from the people to big business. What they call barriers to trade are in fact the safeguards that protect our air and food from being poisoned."
Topics:
NYC: Protesters Show Solidarity with Flint, Honor Malcolm X
February 22, 2016
Headlines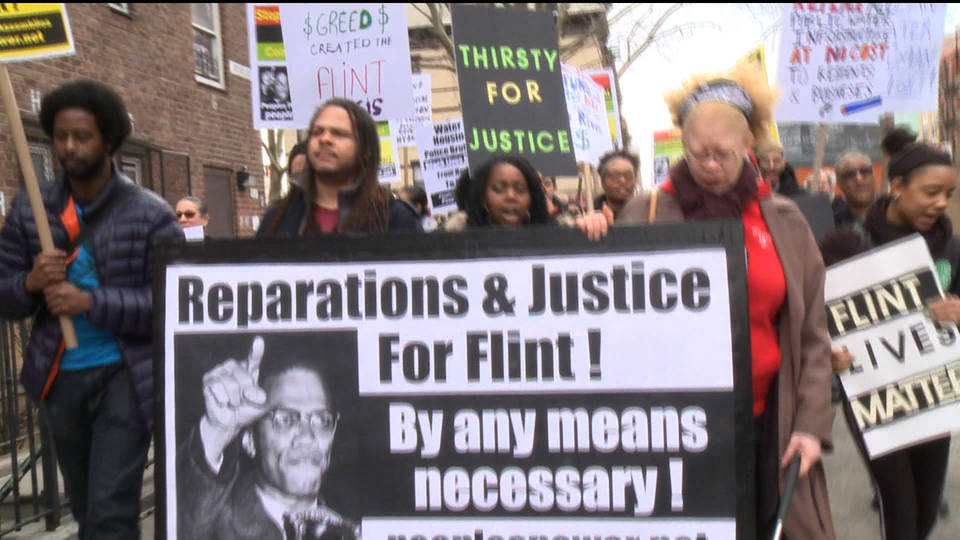 In New York City, nearly 100 people gathered in Harlem to mark the 51st anniversary of Malcolm X's assassination and to demand justice for residents of Flint, Michigan, over the lead poisoning of the city's drinking water. Peggy Shepard with the Harlem-based group WE ACT spoke about the connections between the water crisis in Flint, which is a predominantly African-American city, and high levels of pollution in other African-American communities such as Harlem.
Peggy Shepard: "We are here to stand in solidarity with Flint, because this is a gross example of environmental racism. We started here in Harlem because of the inordinate amount of pollution in this community that's been making people sick. And we work within the national environmental justice movement to right these wrongs, because millions of people in this country, predominantly people of color, do not have clean water, clean air and safe schools."
Judge Orders Kesha to Remain in Contract with Producer She Says Raped Her
February 22, 2016
Headlines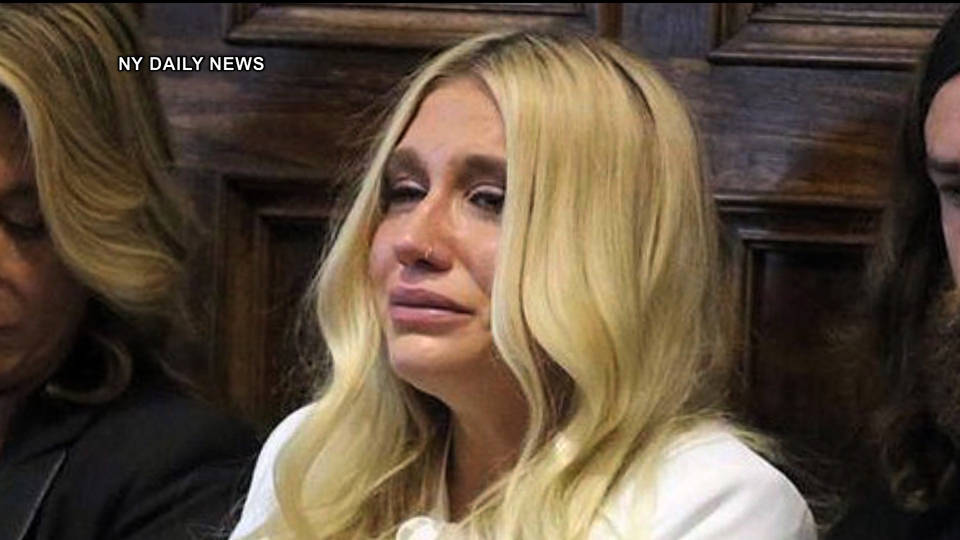 A judge has ordered pop star Kesha to remain in a contract that forces her to work with the producer she says drugged and raped her when she was 18. Kesha was shown sobbing in court after a judge upheld the contract. Manhattan Supreme Court Justice Shirley Kornreich said, "My instinct is to do the commercially reasonable thing." The contract requires Kesha to record six more albums with Sony, despite accusations of abuse against producer Luke Gottwald.
Topics: