Supreme Court 4-4 Tie Deals Victory to Public Employee Unions
The Supreme Court has deadlocked four to four in a key case that could have undermined the power of public employee unions, effectively dealing a major victory to the unions. Following the death of Justice Antonin Scalia last month, the eight-member court split over whether public employee unions can continue to collect mandatory dues from workers who benefit from collective bargaining even though they decline to join the union. The split leaves in place a lower court ruling allowing unions to continue to collect the fees. It's the clearest example to date of the impact Scalia's death has had on the court; he had made it clear during questioning that he sided against the unions.
Topics:
Supreme Court Seeks Alternatives to Avoid Tie in Birth Control Case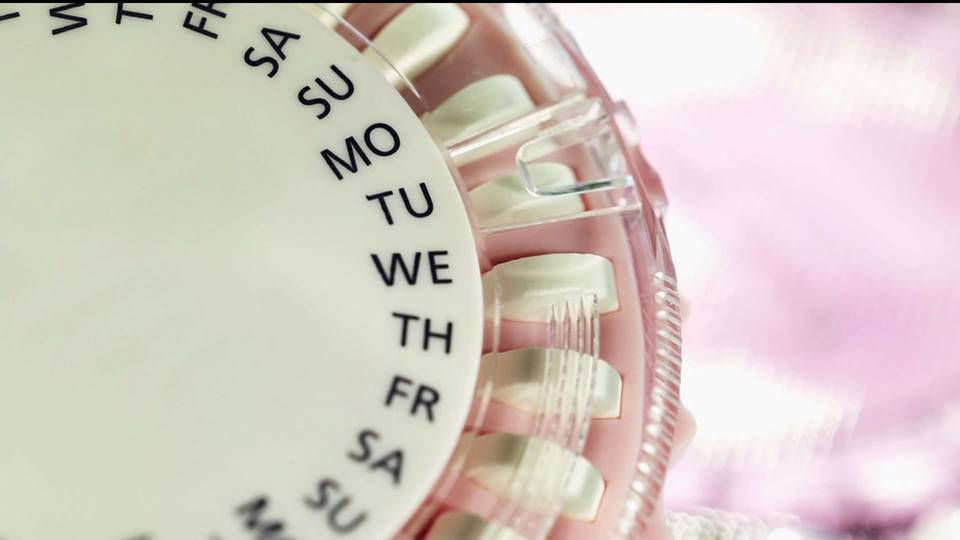 In a rare move that could be aimed at averting another 4-4 deadlock, the Supreme Court ordered attorneys in a key birth control case to file new information. The court heard arguments last week in a challenge brought by religiously affiliated nonprofits to a provision of Obama's healthcare law that guarantees birth control coverage. The Obama administration says the nonprofits can simply provide written notice of their objection to providing employees with birth control coverage, at which point the government and insurers take over. But the groups say the mere act of expressing their objection violates their religious liberty. Tuesday's order asks the parties to address if birth control coverage could be provided to employees without any involvement by the religiously affiliated nonprofits.
Topics:
First GOP Senator Meets with Obama's Supreme Court Nominee
Meanwhile, Illinois Senator Mark Kirk became the first Republican to meet with Obama's nominee to replace Justice Antonin Scalia on the Supreme Court. Kirk called on his fellow Republicans to stop refusing to meet with the nominee, Merrick Garland.
Sen. Mark Kirk: "I understand there are 15, 16 Republicans thinking about meeting with Judge Garland. And by leading by example, I'm showing what a rational, responsible guy would do, that really wants the constitutional process to go forward."
Trump Defends Campaign Manager Charged with Battery for Grabbing Reporter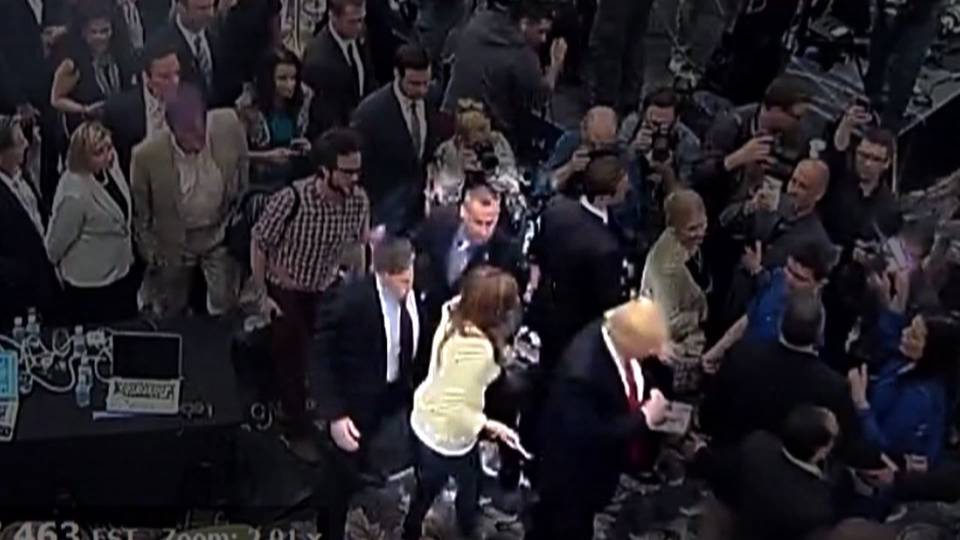 Republican presidential front-runner Donald Trump's campaign manager, Corey Lewandowski, has been charged with battery for allegedly grabbing a reporter and pulling her away from Trump earlier this month. Surveillance footage from Trump's own golf club in Florida shows Lewandowski grabbing reporter Michelle Fields. The footage, released by the Jupiter Police Department in Florida, directly contradicts earlier claims by Lewandowski and Trump, who said Lewandowski didn't touch Fields. Two days after the incident, Trump told CNN "perhaps she made the story up." But Fields posted photographs of bruises she said were caused by Lewandowski grabbing and yanking her arm. She and a number of her colleagues resigned from the right-wing site Breitbart News, saying editors failed to defend Fields, instead publishing an article casting doubt on her claims. On Tuesday, Lewandowski turned himself in at police headquarters. He has been ordered to appear in court May 4. The charge could carry up to a year in jail. But speaking on his private airplane, Trump continued to defend his campaign manager—and attack reporter Michelle Fields.
Donald Trump: "If you look at her, my book and according to a lot of people, she's grabbing at me, and he's acting as an intermediary and trying to block her from doing that. The news conference was over. It was done. It was finished. And she was running up and grabbing and asking questions, and she wasn't supposed to be doing that. And I think he should—I told him, I said, 'You should never settle this case. You should go all the way.' I think they've really hurt a very good person."
Democratic candidate Hillary Clinton criticized Trump, saying he bears responsibility for Lewandowski's behavior.
Hillary Clinton: "I think there's been a lot of rhetoric, as well as behavior, coming from Donald Trump's campaign that is concerning to many people, including many women. And therefore, as people are making up their minds to vote here in Wisconsin and in the contests remaining, they ought to take a hard look at the example that candidates set, what words and actions they employ, and hold them responsible."
Wisconsin Gov. Scott Walker Backs Cruz 1 Week Before Primary
Donald Trump's closest rival, Texas Senator Ted Cruz, won an endorsement Tuesday from Wisconsin Governor Scott Walker, just one week before the Wisconsin primary. Walker, known for his attacks on public sector unions in Wisconsin, dropped out of the race for the Republican presidential nomination in September and called for unity against Trump.
Pakistan Detains More Than 5,000 After Bombings in Lahore
In Pakistan, authorities said they have detained more than 5,000 people and released most of them following Sunday's bombings at a park in Lahore. The attack killed 72 people, many of them children. Rana Sanaullah, a state minister for Punjab province, where the bombings took place, said more than 200 people remain in custody.
Rana Sanaullah: "During these raids, 5,221 suspects were rounded up; 5,005 of them were released after verification of their particulars. Two hundred sixteen suspects are in custody pending further investigation. After further investigation, we will know more about them. If someone is innocent, they are innocent. If someone is found to be guilty, they will be charged."
Topics:
EgyptAir Hijacker Had Fake Explosives, Wanted to See Ex-Wife
In Cyprus, a court has ordered an eight-day detention for an Egyptian man who hijacked a domestic EgyptAir flight and diverted it to Cyprus by threatening to detonate what turned out to be a fake explosives belt. All 72 passengers and crew were ultimately released safely from the plane, and Seif Eldin Mustafa was arrested. Officials said Mustafa told police, "What's someone supposed to do when he hasn't seen his wife and children in 24 years and the Egyptian government won't let him?" Authorities described the alleged hijacker as psychologically unstable.
Brazil's Largest Political Party Exits Coalition in Blow to President Rousseff
In Brazil, President Dilma Rousseff has suffered a major setback amid the country's worst political crisis in more than two decades. Rousseff's opponents are attempting to impeach her on corruption charges, but Rousseff has said the attempts are an undemocratic bid by her right-wing opposition to oust her from power. On Tuesday, Brazil's largest political party said it was leaving Rousseff's governing coalition. The Brazilian Democratic Movement Party has several ministers in Rousseff's Cabinet and 68 members in the lower house of Congress. The vote paves the way for more party members to side with attempts to impeach Rousseff next month.
Topics:
NBC Passes $1 Billion in Ad Sales for Rio de Janeiro Olympics
The turmoil in Brazil comes just months before the Summer Olympics in Rio de Janeiro. The television network NBC said Tuesday it has already surpassed $1 billion in advertising sales for the Rio Olympics, putting it on track to set a record for the most national advertising ever sold for a single event.
Amid Widening Protest, North Carolina Attorney General Says He Won't Defend Anti-Transgender Law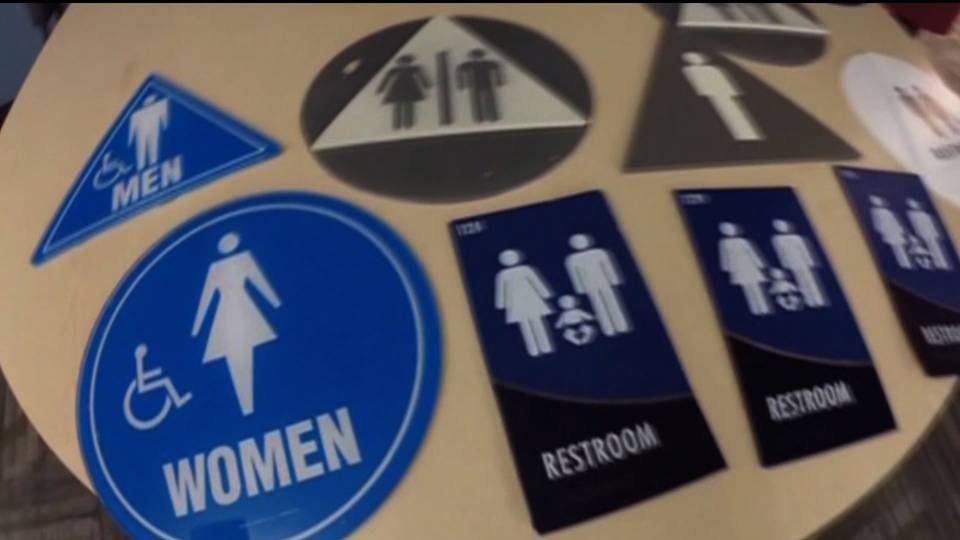 North Carolina is facing a growing backlash over a new law barring cities and towns from passing laws prohibiting discrimination against LGBT people in public accommodations. The law, known as House Bill 2, was introduced after the city of Charlotte, North Carolina, passed an ordinance seeking to protect the right of transgender people to use the bathroom that matches their gender identity. On Tuesday night, North Carolina's largest corporation, Bank of America, came out against the anti-transgender law. Earlier in the day, 80 chief executives from Facebook, Apple and other firms wrote an open letter to Governor Pat McCrory opposing it. And North Carolina's attorney general, Roy Cooper, who is running for governor against Pat McCrory, announced he would not defend the new law in court. We'll have more on the story later in the broadcast with a transgender student who is a plaintiff in the ACLU suit against the law.
Topics:
Judge Allows Defamation Suit Against Bill Cosby to Move Forward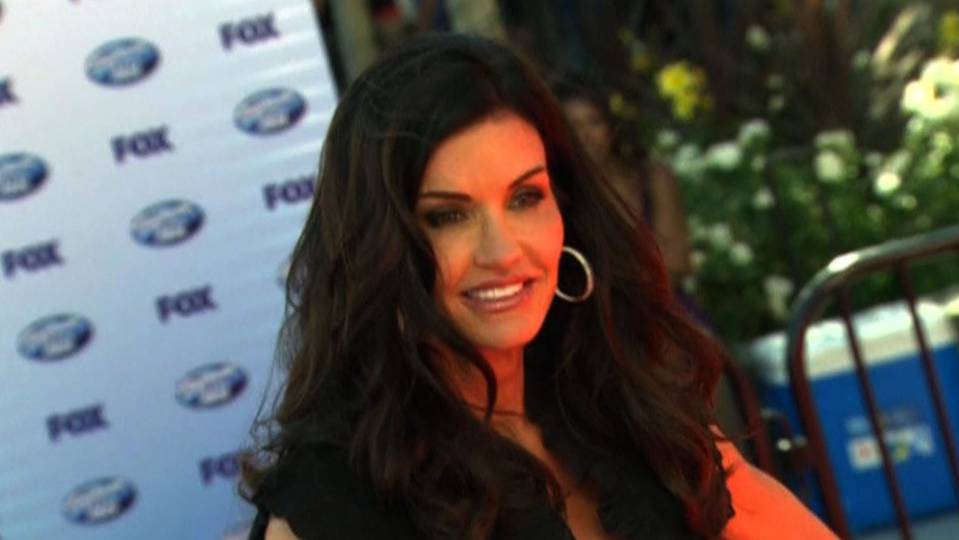 A judge has allowed former supermodel Janice Dickinson to proceed with a defamation case against comedian Bill Cosby. Dickinson accused Cosby of drugging and raping her in 1982. She sued him and his former attorney in May after they publicly denied her account. The judge's decision clears the way for a trial in the case. More than 50 women have come forward to accuse Cosby of sexual assaults dating back decades. In many cases the statute of limitations has expired, preventing Cosby from being prosecuted.
More Attorneys General Back ExxonMobil Climate Change Probe
A coalition of attorneys general have announced a historic effort to investigate corporations that may have misled the public about climate change. Massachusetts Attorney General Maura Healey, flanked by former Vice President Al Gore and multiple other attorneys general, said her office would join efforts by attorneys general in New York and California to investigate ExxonMobil.
Attorney General Maura Healey: "It appears, certainly, that certain companies, certain industries may not have told the whole story, leading many to doubt whether climate change is real and to misunderstand and misapprehend the catastrophic nature of its impacts. Fossil fuel companies that deceived investors and consumers about the dangers of climate change should be, must be held accountable. That's why I, too, have joined in investigating the practices of ExxonMobil. We can all see today the troubling disconnect between what Exxon knew, what industry folks knew and what the company and industry chose to share with investors and with the American public."
Democracy Now! Co-host Juan González to Leave Columnist Post at New York Daily News
And Democracy Now! co-host and New York Daily News columnist Juan González is leaving the Daily News after 29 years. New York City Mayor Bill de Blasio tweeted, "Will miss hearing [Juan González]'s loud voice for the workers in the @NYDailyNews. We hope to keep hearing it elsewhere!" Former Village Voice reporter Tom Robbins tweeted, "The Great Juan Gonzalez, the best voice in the Daily News these past 29 years, headed out the door."