Detroit: Hundreds Protest 11th GOP Presidential Debate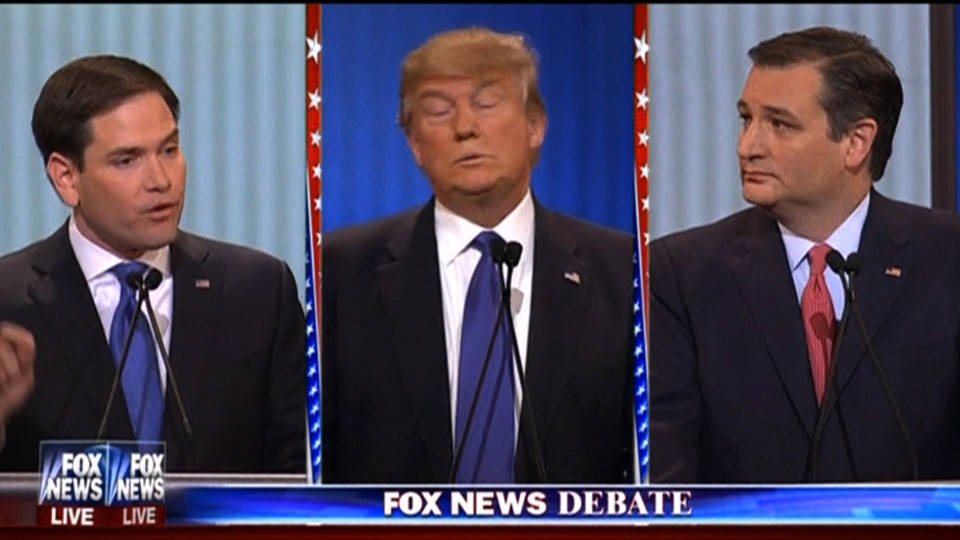 Four Republican presidential candidates faced off Thursday night at the Fox Theatre in downtown Detroit. Marco Rubio, Ted Cruz and John Kasich all teamed up against front-runner Donald Trump. Meanwhile, outside the Fox Theatre, hundreds of people rallied to protest the GOP debate and what they say is hateful and Islamophobic rhetoric coming from the Republican Party. This is William Antoun of the Michigan Muslim Community Council.
William Antoun: "We're out here tonight to protest the Republican debate, the policies and the things that some of the candidates are saying, particularly Donald Trump, the Islamaphobic comments, the straight-up fascism that's being presented, and his followers and their actions. We are with an interfaith coalition to protest the racism and also to support all people of color over the injustices and the racist comments."
We'll have more on the GOP debate after headlines.
Topics:
FBI Arrests Trump Campaigner over 2014 Bundy Ranch Standoff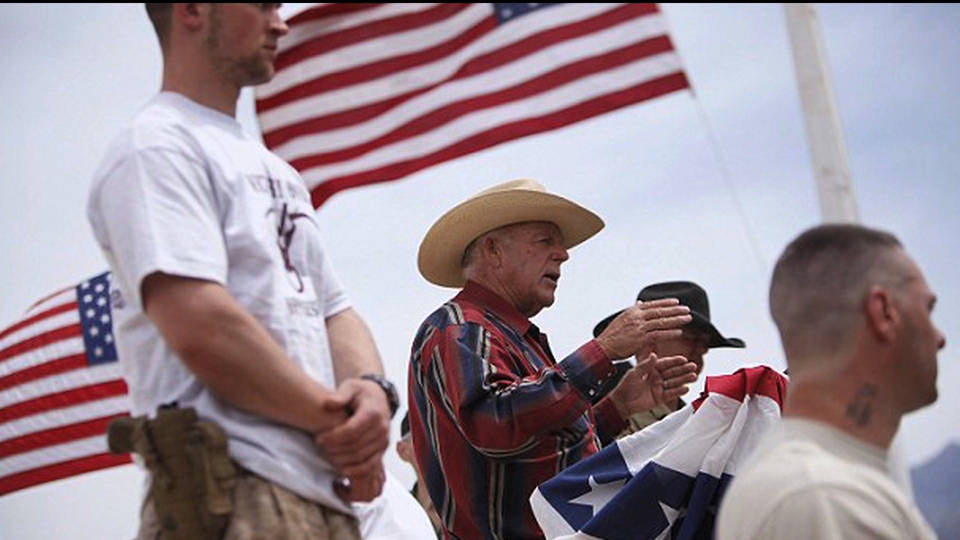 The 11th Republican presidential debate comes as the FBI arrested a Donald Trump campaigner and 11 other people on charges related to the 2014 standoff at Cliven Bundy's ranch in Nevada. Jerry DeLemus is the co-chair of Veterans for Donald Trump in New Hampshire. He's been indicted on nine federal felony charges, including conspiracy to commit an offense against the United States, assault on a federal officer and several firearms charges. Two of Cliven Bundy's sons were also arrested in the FBI sweep, meaning that a total of five Bundy family members are now in jail awaiting trial.
Topics:
Japan: PM Abe to Halt Construction of U.S. Military Base on Okinawa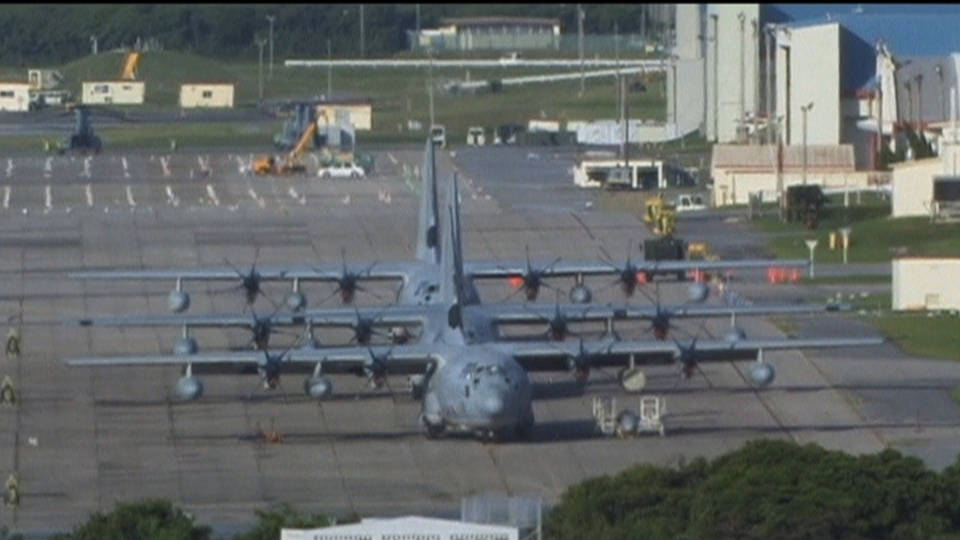 In news from Japan, Prime Minister Shinzo Abe has said he will temporarily halt construction work at the site of a proposed U.S. military base on the island of Okinawa. This announcement is the latest in a decades-long battle between Japan's central government and the residents of Okinawa, the majority of whom oppose the new base. Okinawa already houses about 26,000 U.S. troops. On Friday, Prime Minister Abe said he decided to halt construction work and resume talks because the central government and the Okinawa region were locked in a stalemate.
Prime Minister Shinzo Abe "If we had continued as we have been doing, which is the Japanese government and the Okinawan prefecture locked in an eternal battle of lawsuits, we would have reached a stalemate."
Topics:
Democrats Mount Pressure on Judiciary Chair Chuck Grassley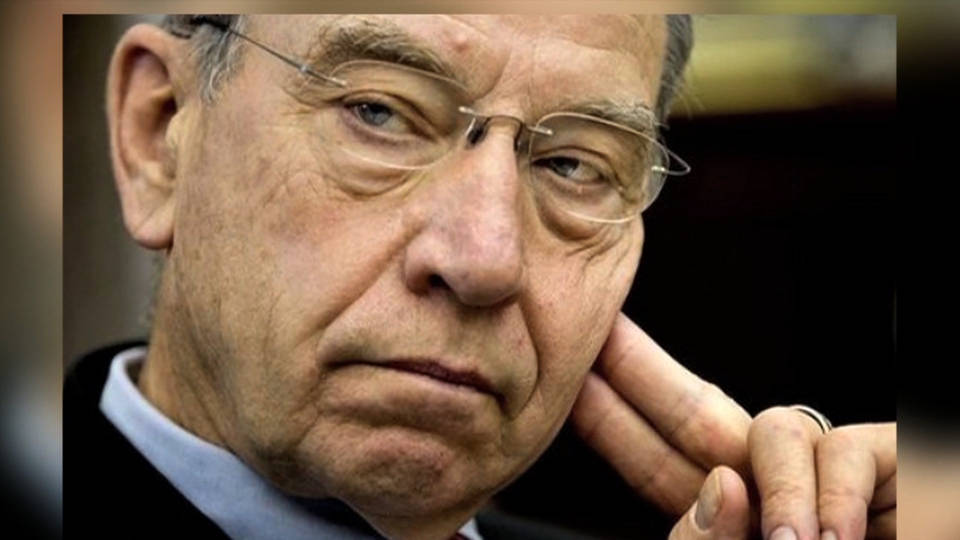 Meanwhile, Democrats are mounting an increasing campaign to force Republicans to consider a Supreme Court nomination by President Obama, following the death of Justice Antonin Scalia. Judiciary Committee Chair Chuck Grassley has said that he will refuse to hold confirmation hearings until the next president takes office. Yet, Democrats appear to be launching a campaign to force Grassley to reconsider this position by threatening his re-election in Iowa this year. On Thursday, news spread across Washington that former Iowa Lieutenant Governor Patty Judge will challenge Grassley in the Iowa Senate race. This comes only one day after news leaked that the White House is considering nominating prominent Iowa jurist Jane Kelly, whom Grassley had publicly endorsed in 2013 during her confirmation to the United States Court of Appeals for the Eighth Circuit.
Topics:
FBI Evaluating Criminal Investigation of ExxonMobil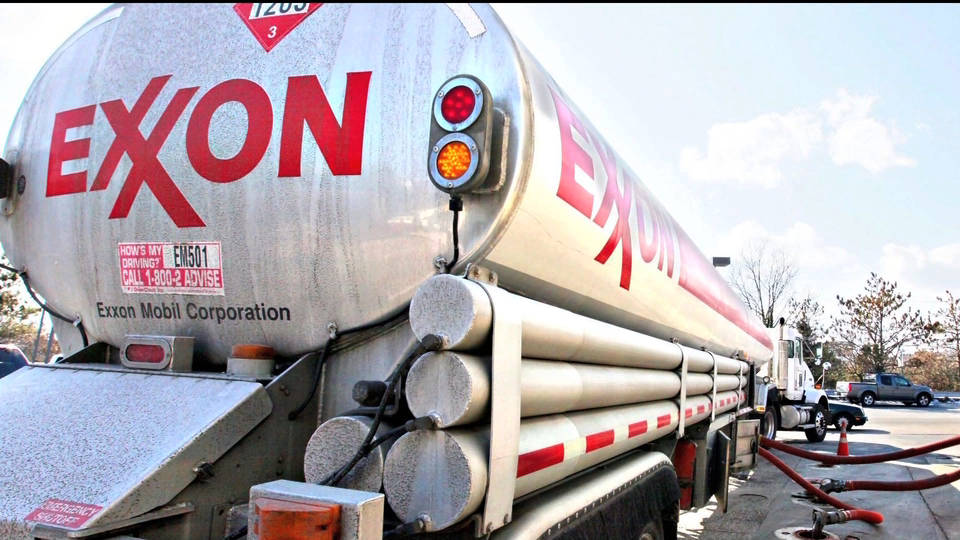 The Justice Department has asked the FBI to evaluate whether oil giant ExxonMobil broke federal laws by lying to investors and the public about climate change. The move comes in response to a request from California Congressmembers Ted Lieu and Mark DeSaulnier. They are seeking a federal investigation of Exxon following exposés by InsideClimate News and the Los Angeles Times revealing Exxon knew that fossil fuels cause global warming as early as the 1970s but hid that information from the public and instead poured millions into climate denial. California Attorney General Kamala Harris and New York Attorney General Eric Schneiderman have also launched investigations into Exxon.
Topics:
With Warming Temps, Train Must Haul Snow to Anchorage for Iditarod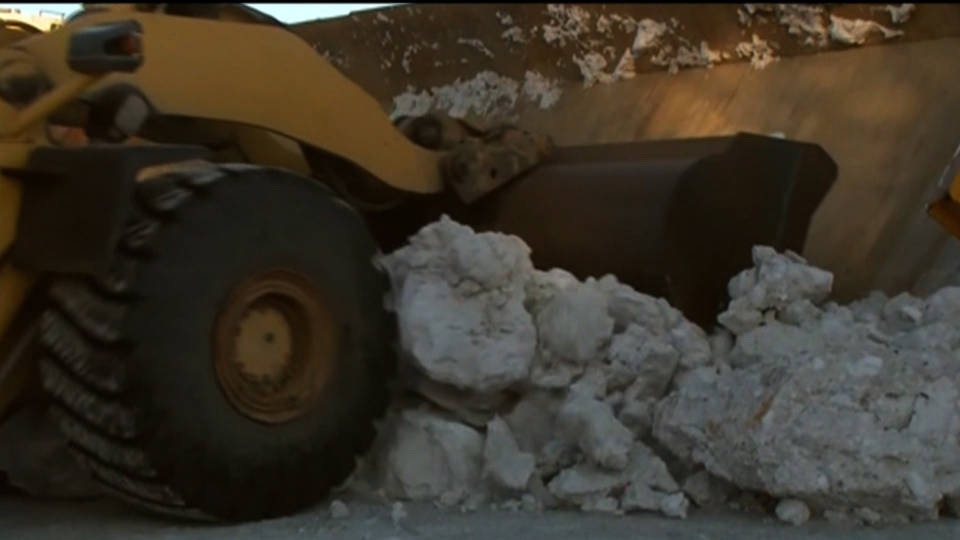 The increasing scrutiny of ExxonMobil comes as record-high temperatures in Alaska have forced organizers of the Iditarod to transport a train-full of snow to Anchorage because there is not enough snow for the famous dog sled race. Organizers also say the teams will cover only three miles on Saturday's ceremonial start—rather than the usual 11 miles—because of the lack of snow on which to sled. This is the second year that the lack of snow has forced organizers to make changes to the race.
Topics:
NASA Releases Photos of Snowcapped Mountains on Pluto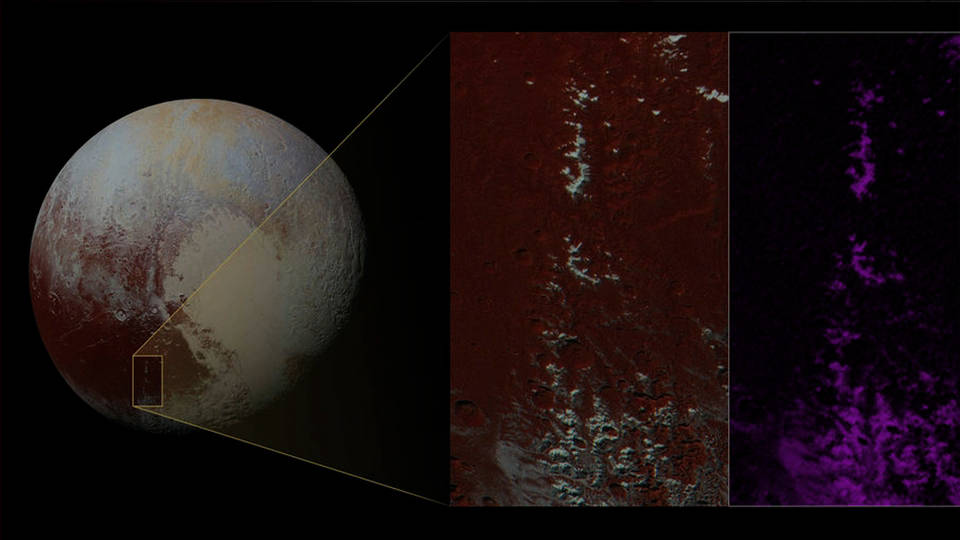 There does appear to be snow on Pluto, however, NASA scientists say. On Thursday, scientists released a photo showing a chain of snowcapped mountains stretching across the dwarf planet. They believe the snow consists of methane that has condensed on the mountain peaks.
Topics:
Husband of Woman Shot in San Bernardino Backs Apple in FBI Standoff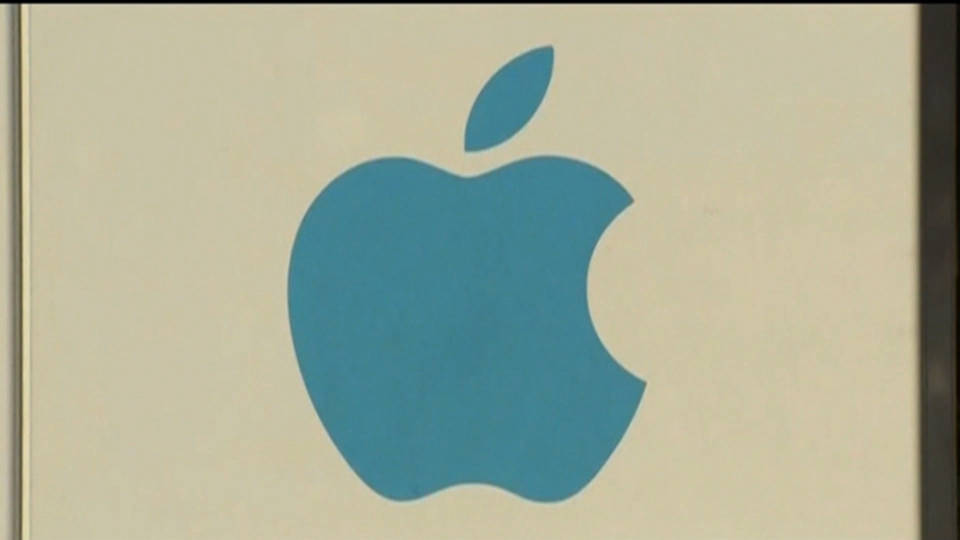 In news from the legal standoff between Apple and the FBI, the tech giant has gained a number of prominent allies in recent days, including leading security experts, the United Nations human rights chief and the husband of a woman who was injured in the San Bernardino attack. The FBI is seeking to force Apple to unlock the iPhone of one of the suspected shooters in the San Bernardino attack. One of Apple's supporters is Salihin Kondoker, whose wife, Anies, was shot three times during the attack last December. He submitted a letter to the judge in the case, writing that Apple is "worried that this software the government wants them to use will be used against millions of other innocent people. I share their fear." U.N. human rights chief Zeid Ra'ad Al Hussein echoed this sentiment during a briefing in Geneva Thursday.
Zeid Ra'ad Al Hussein: "In order to address a security-related issue linked to encryption in one case, the authorities risk unlocking a Pandora's box that could have extremely damaging implications for the human rights of many millions of people, including their physical and financial security. And this is not just about one case and one IT company in one country. It will have tremendous ramifications for the future of individual security elsewhere."
South Africa: Court Rejects Pistorius' Appeal of Murder Conviction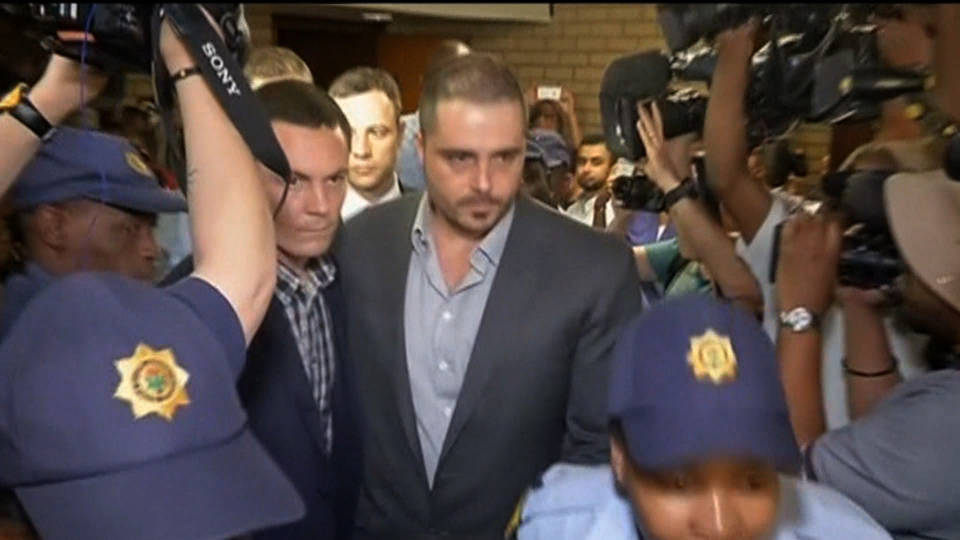 In South Africa, a court has rejected Olympic and Paralympic runner Oscar Pistorius' right to appeal his conviction of murdering his girlfriend Reeva Steenkamp on Valentine's Day in 2013. Last year, an appeals court ruling overturned a lower court's decision to convict Pistorius on the lesser charge of manslaughter. Pistorius faces a minimum 15-year sentence for the murder.
Topics:
Texas: State Trooper Brian Encinia Formally Fired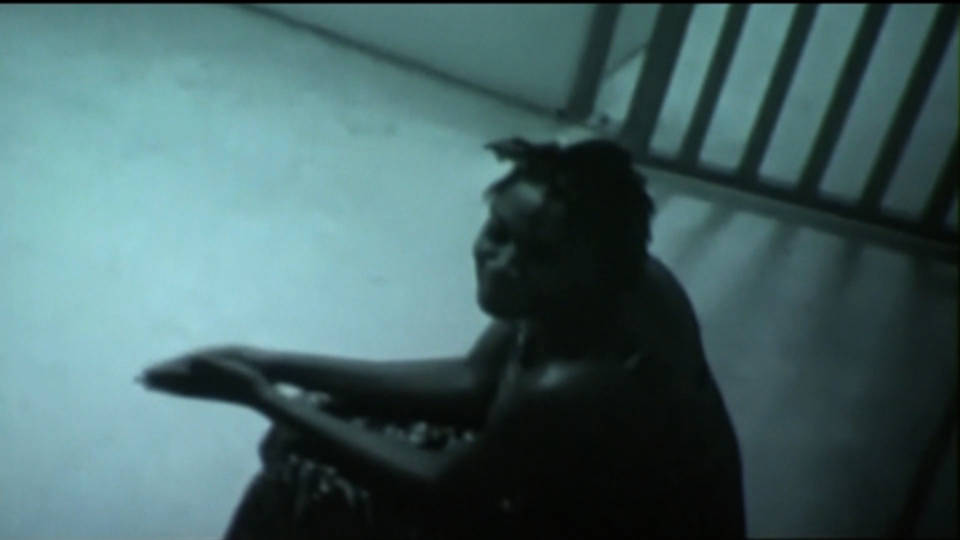 In Texas, state trooper Brian Encinia has formally been fired—eight months after he arrested 28-year-old African-American woman Sandra Bland, who was found hanged in her jail cell three days after her arrest. Dash cam footage of the arrest shows Encinia dragging Sandra Bland out of her car and threatening to "light [her] up." Sandra Bland can later be heard on video accusing the police officer of slamming her head into the ground. She said she had epilepsy, to which Trooper Encinia replies, "Good." In January, Encinia was indicted on perjury charges for lying to a grand jury about the traffic stop. Authorities say Bland committed suicide while in jail, a claim her family rejects.
Topics:
Argentina Pays Paul Singer's "Vulture Fund" $2.4 Billion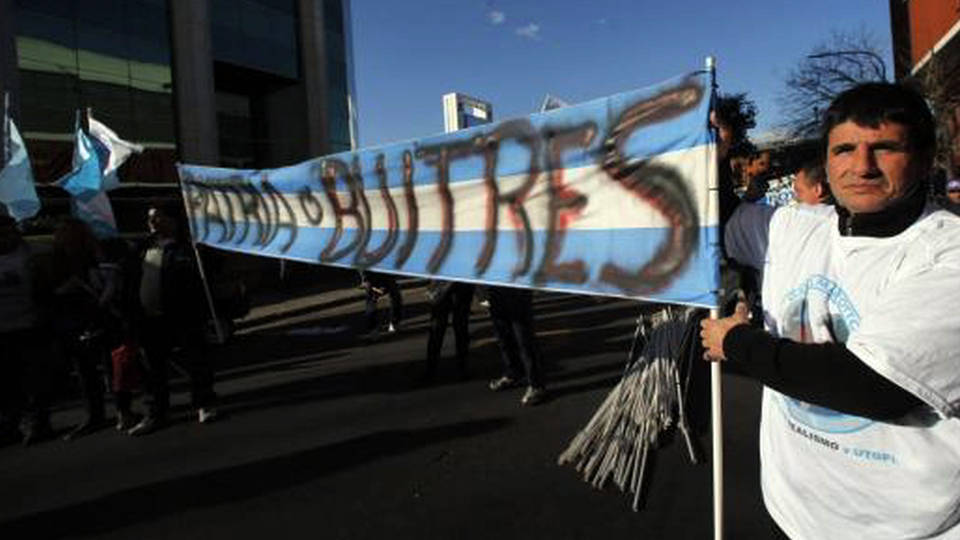 In Argentina, Nobel Peace Prize-winning human rights activist Adolfo Pérez Esquivel is calling on President Obama to change the date of his trip to Argentina because the scheduled visit on March 24 coincides with the 40th anniversary of the U.S.-backed military coup. The coup toppled Argentina's democratically elected government and installed a brutal dictatorship. Meanwhile, new details have emerged about this week's settlement between Argentina and billionaire Republican Party donor Paul Singer's hedge fund Elliott Management. Elliott Management was one of many U.S. hedge funds to buy up Argentine debt at pennies on the dollar amid the country's economic crisis in 2001. Former Argentine President Cristina Fernández de Kirchner had long demanded the hedge funds, which she called "vulture funds," renegotiate the debt, arguing they were unfairly profiting off Argentina's economic crisis. But this week, President Mauricio Macri's right-wing government agreed to pay Singer's fund and three others $4.65 billion. Singer's fund itself netted $2.4 billion—10 to 15 times its original investment.
Coalition of Immokalee Workers Launches National Boycott of Wendy's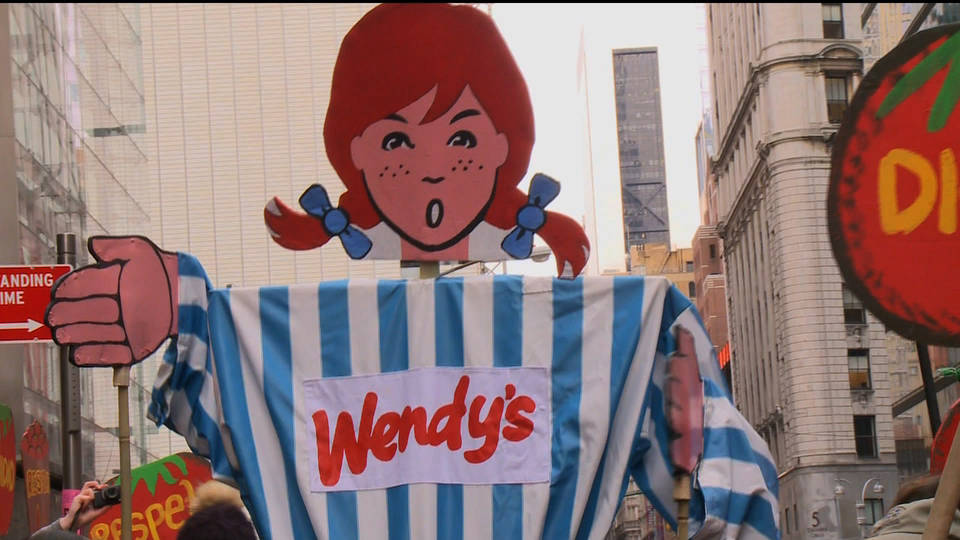 In New York City, about a hundred people rallied as the Coalition of Immokalee Workers announced a national boycott of fast-food giant Wendy's. The Florida farmworkers said they are launching the boycott because Wendy's has refused for years to join the Fair Food Program, which the Immokalee workers established to protect farmworkers' rights. Other fast-food giants, including Taco Bell, McDonald's and Burger King, have already signed on to the program after pressure. Farmworker and organizer Lupe Gonzalo explained the New York City rally was targeting billionaire Nelson Peltz, who is a major investor in Wendy's.
Lupe Gonzalo: "We are asking for one cent more for every pound of tomatoes they buy from the farms where we are working the harvest. Also we are demanding that there be a code of conduct that protects the rights of the workers, so that we can report abuses and have solutions to them. We're also asking for intolerance to sexual abuse and to modern-day slavery, which are two of the most extreme cases. As women, we have faced sexual abuse. Right now, we are focusing on Nelson Peltz. Basically, he is a very big investor in Wendy's, and he has a lot to do with what happens at Wendy's."
Nelson Peltz is chair of Wendy's board.
Topics: