Coming up: "In Debt We Trust"
On Wednesday, Danny Schechter joins us in our Firehouse studio to talk about his new documentary about the national and personal debt crisis in the US.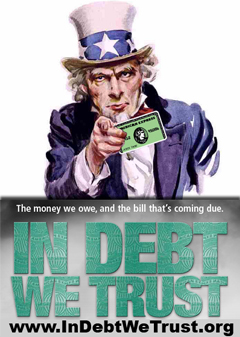 "In Debt We Trust"
Columns
By Amy Goodman with Denis Moynihan
Marshall "Eddie" Conway walked free from prison this week, just one month shy of 44 years behind bars. He was convicted of the April 1970 killing of a Baltimore police officer. Conway has always maintained his innocence.
Daily News Digest