KUSP

supporters sing Happy Birthday to Amy Goodman in Santa Cruz, CA

Amy Goodman and her brother David spoke at a benefit for KUSP, community radio in Santa Cruz, CA. Here the crowd sings Happy Birthday to Amy as she makes her way to the podium.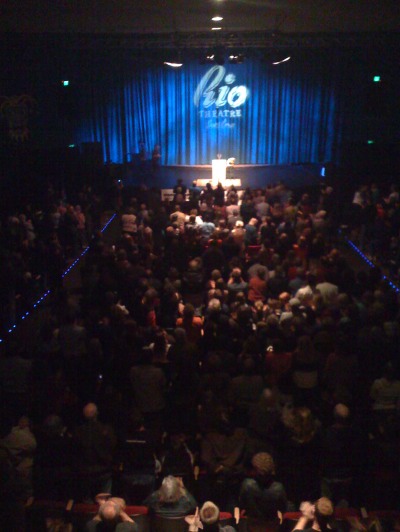 Columns
By Amy Goodman with Denis Moynihan
Hours after 400,000 people joined the largest climate march in history, the U.S. began bombing Syria. President Obama is again leading the way to war, while simultaneously failing to address climate change. The world is beset with twin crises, inextricably linked: global warming and global warring.
Daily News Digest