KUSP

supporters sing Happy Birthday to Amy Goodman in Santa Cruz, CA

Amy Goodman and her brother David spoke at a benefit for KUSP, community radio in Santa Cruz, CA. Here the crowd sings Happy Birthday to Amy as she makes her way to the podium.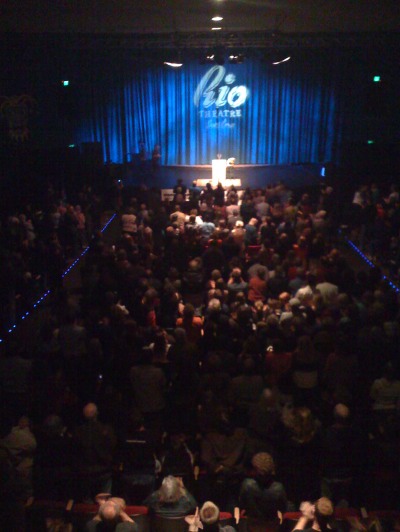 DN! in the News

Democracy Now! host Amy Goodman was a guest Saturday on MSNBC's "Melissa Harris-Perry," where she joined a panel discussion on voter rights, civil rights and immigrant rights under President Obama.
Columns
By Amy Goodman with Denis Moynihan
U.S. shooting spree has left bullet-riddled bodies in its wake, and refocused attention on violent, right-wing extremists.
Daily News Digest