KUSP

supporters sing Happy Birthday to Amy Goodman in Santa Cruz, CA

Amy Goodman and her brother David spoke at a benefit for KUSP, community radio in Santa Cruz, CA. Here the crowd sings Happy Birthday to Amy as she makes her way to the podium.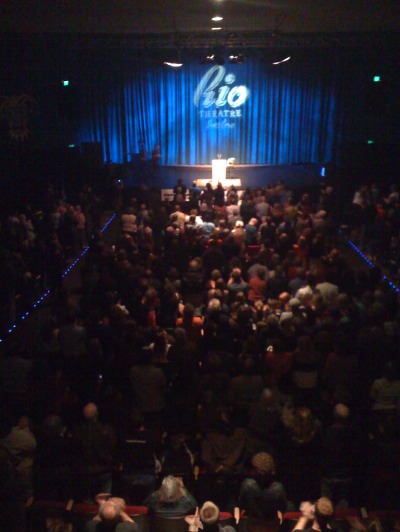 Columns
By Amy Goodman with Denis Moynihan
The United States now has an Ebola czar. But what about a surgeon general? The gun lobby has successfully shot down his nomination — at least so far.
Daily News Digest