KUSP

supporters sing Happy Birthday to Amy Goodman in Santa Cruz, CA

Amy Goodman and her brother David spoke at a benefit for KUSP, community radio in Santa Cruz, CA. Here the crowd sings Happy Birthday to Amy as she makes her way to the podium.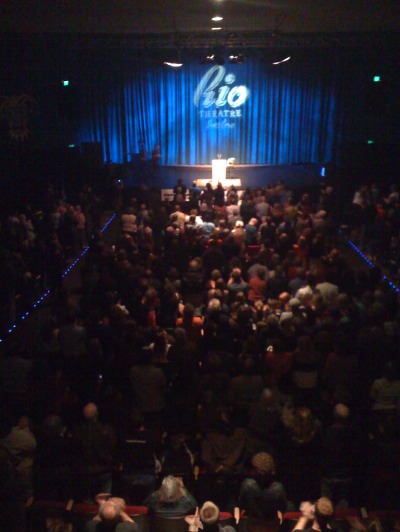 Columns
By Amy Goodman and Denis Moynihan
"Don't make history a mystery" read one of the signs at a rally in Jefferson County, Colo. High-school students in this suburban district have been walking out of class en masse to protest the planned censorship of the district's Advanced Placement United States history curriculum by the local school board.
Daily News Digest