We've made some changes to the website to enhance story videos, provide easy access to story transcripts and suggest Democracy Now! guests that might match your search terms. Check out these new features and let us know what you think. Use this form to submit your feedback.


Suggested Videos
Watch a story video like this one. At the end, we'll suggest some other videos you might like to watch.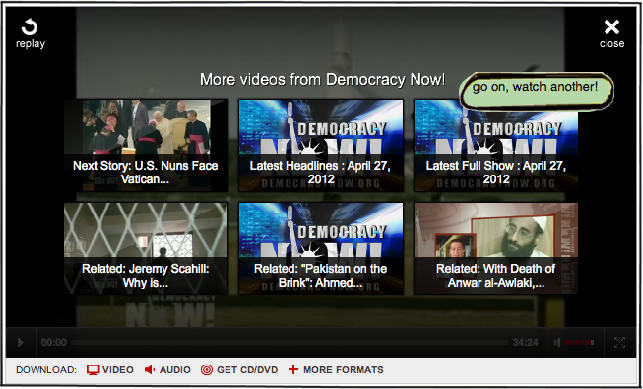 Guests as Search Result
Search for a person who's been a guest on Democracy Now! and get a link to a page with all of their appearances on the show.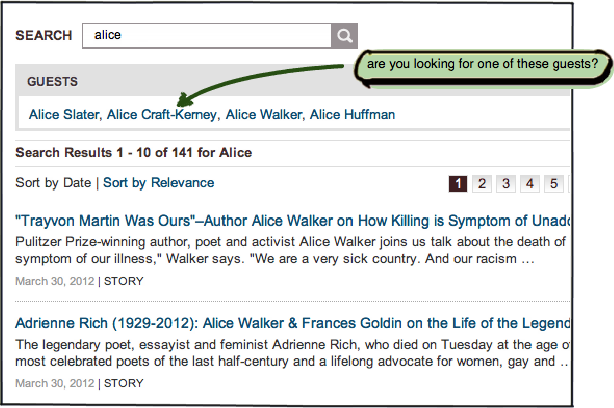 Transcript Shortcut
On any story page, use the "transcript" button below the video player to jump directly to the transcript.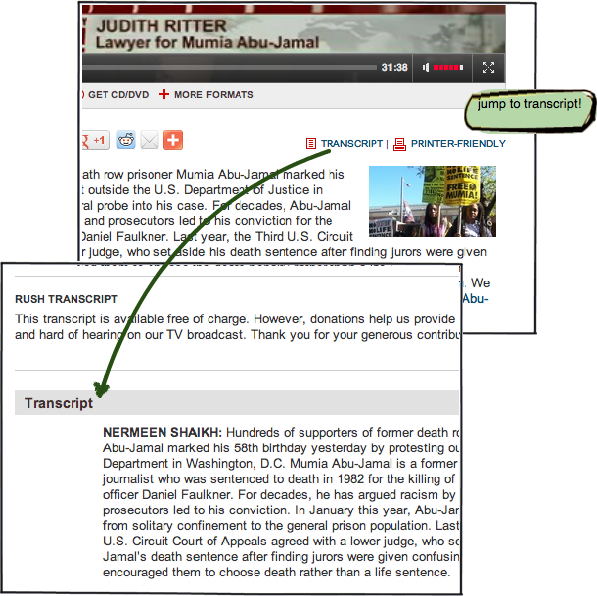 Enjoy these new features and take a moment to submit feedback if you have any!
Recent Shows
More
Stories
Could Puerto Rico become America's Greece? That's a question many are asking as the island faces a devastating financial crisis and a rapidly crumbling healthcare system. Puerto Rico owes $72 billion in debt. $355 million in debt payments are due December 1, but it increasingly looks like the U.S. territory may default on at least some of the debt. Congress has so far failed to act on an Obama administration proposal that includes extending bankruptcy protection to Puerto Rico and allocating more equitable Medicaid and Medicare...
Headlines
There are no headlines for this date.
---
The original content of this program is licensed under a Creative Commons Attribution-Noncommercial-No Derivative Works 3.0 United States License. Please attribute legal copies of this work to democracynow.org. Some of the work(s) that this program incorporates, however, may be separately licensed. For further information or additional permissions, contact us.