Democracy Now! Blog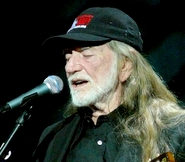 From The Black World Today "Outside the New World Stages in midtown Manhattan, above in the heavens, a lunar eclipse held hundreds of stargazers breathless. Inside the entertainment palace, Jackson Browne, Willie Nelson, Dick Gregory, and coterie of well-known writers left folks in awe as they appeared to support Democracy Now's mission to build a new home."
Buy a DVD of the Democracy Now! Gala Event.
Columns
By Amy Goodman & Denis Moynihan
The holiday season is upon us. Sadly, the big retailers are Scrooges when it comes to paying their staffs. Undergirding the sale prices is an army of workers earning the minimum wage or a fraction above it, living check to check on their meager pay and benefits. The dark secret that the retail giants like Wal-Mart don't want you to know is that many of these workers subsist below the poverty line, and rely on programs like food stamps and Medicaid just to get by. This holiday season, though, low-wage workers from Wal-Mart to fast-food restaurants are standing up and fighting back.
Web Exclusive

In part 2 of our interview with Danny Schechter, who has made six nonfiction films on Nelson Mandela, including "Mandela in America," he recalls the impact of the anti-apartheid leader's visit to eight cities–including New York, Detroit, Oakland and Los Angeles.
Watch
Daily News Digest