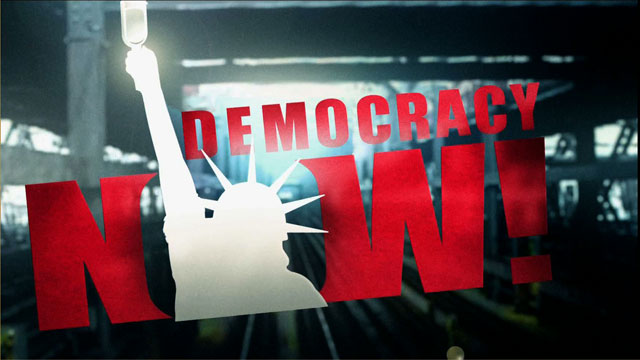 This year, CREDO members can vote on how to distribute 2013 donations funding — and how much we get depends on you. The more votes we receive, the greater our share of funding.
Now, more than ever, Democracy Now! needs your help — and voting is easy! Just go to this page and select Democracy Now! (you'll find us listed under Economic and Social Justice). It's a quick and effective way to support Democracy Now! and independent media — at no extra cost to you. And you can allocate all of your 40 points to Democracy Now!
If you are a CREDO customer, hold a Working Assets credit card, or have ever sent a CREDO Action Alert, you can vote for us today. But even if you are none of the above, you can still vote for us by signing up here.
If you are not a CREDO Member, or even if you are, you can also contribute to Democracy Now! directly by clicking here.
Thank you for supporting the work of Democracy Now!
---