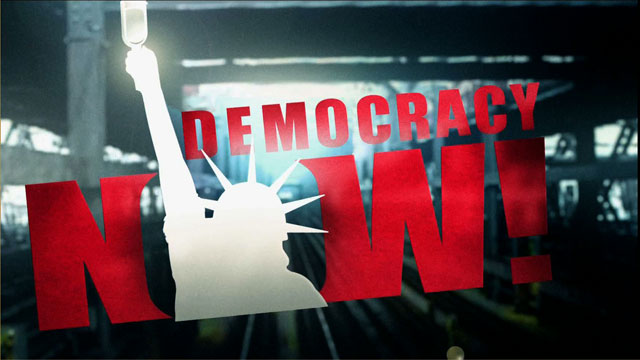 Join Democracy Now! as we livestream from the sold-out 2013 Peace Ball at the historic Arena Stage at The Mead Center For American Theater in Washington, D.C. and see speeches from Amy Goodman, Angela Davis, NAACP's Benjamin Jealous, Ralph Nader, Julian Bond and others, with performances by Mos Def, Sweet Honey in the Rock, and more.
Special guests include:
Angela Davis
Ralph Nader
Rita Dove
Katrina vanden Heuvel
Van Jones
Sonia Sanchez
Nicole Lee
Avis Jones-DeWeever
Julian Bond
Marian Wright Edelman
Medea Benjamin
Etan Thomas
Dave Zirin
Rev. Lennox Yearwood, Jr.
Barbara Ehrenreich
Phyllis Bennis
Jack Halberstam
and more!
---