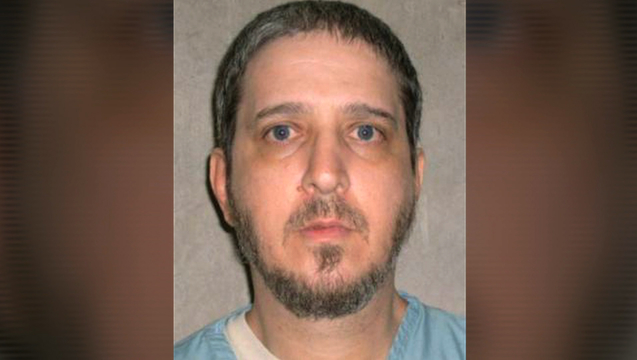 This is viewer supported news. Please do your part today.
Donate
An Oklahoma appeals court has granted death row prisoner Richard Glossip a last-minute stay of his execution only hours before he was slated to die Wednesday. The decision was a response to an emergency request filled by his lawyers Tuesday afternoon. The decision came down at 11:30 a.m. — only three and a half hours before his scheduled execution by lethal injection. Glossip's new execution date is September 30.
In 1997, Glossip was working as a manager at the Best Budget Inn in Oklahoma City when his boss, Barry Van Treese, was murdered. A maintenance worker, Justin Sneed, admitted he beat Van Treese to death with a baseball bat, but claimed Glossip coerced him into the killing, offering him money and job opportunities. The case rested almost solely on Sneed's claims. No physical evidence ever tied Glossip to the crime. Glossip's attorneys say Sneed implicated their client in exchange for a deal to receive life imprisonment instead of the death penalty.
Recent Democracy Now! Coverage
Oklahoma Set to Execute Richard Glossip Despite Mounting Evidence of His Innocence

Is Oklahoma Set to Execute an Innocent Man? Inside the Case of Richard Glossip

---