Democracy Now! Events
CELEBRATING 20 YEARS OF DEMOCRACY NOW!
During this 2016 election season, Democracy Now!'s Amy Goodman, David Goodman and Denis Moynihan are on a North American speaking tour to mark the 20th anniversary of the daily, independent, global TV/Radio news hour. Join us for a public event near you to help raise critical funds for public community television and radio stations across the country.
Find a tour event near you:

Show me past events

For more events zoom out on the map or click 'Show All Events' to view all events.
Community Media Tour Blog
New Book!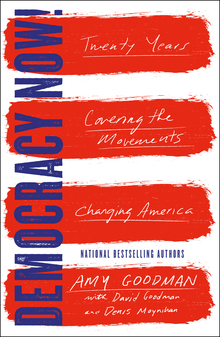 by Amy Goodman, David Goodman, and Denis Moynihan