Indonesia: Bombings and Gunfire Rock Jakarta
January 14, 2016
Headlines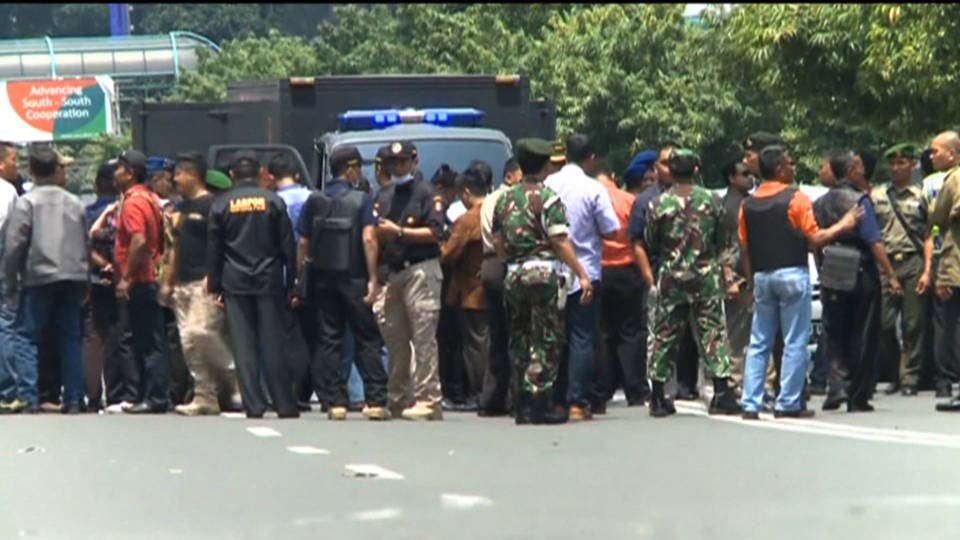 The Islamic State has claimed responsibility for a series of explosions that ripped through the Indonesian capital Jakarta today. At least seven people, including five alleged attackers, have died and 20 people were injured in the blasts and ensuing gun battles between police and militants. Four other suspects were arrested. The attack included at least five explosions in downtown Jakarta. A police traffic post and a Starbucks cafe were hit. Indonesian President Joko Widodo called it an "act of terror."
President Joko Widodo: "We condemn these attacks that have disturbed the peace of society, and we want to spread this message to the nation and society. I ordered the authorities to catch those responsible for the attacks and even those out there that are involved in this. We, as a country, we should not be frightened by what has happened, this act of terror. We should stay calm, because everything will be under control."
Turkey: Car Bomb Blast Kills Six in Southeast
January 14, 2016
Headlines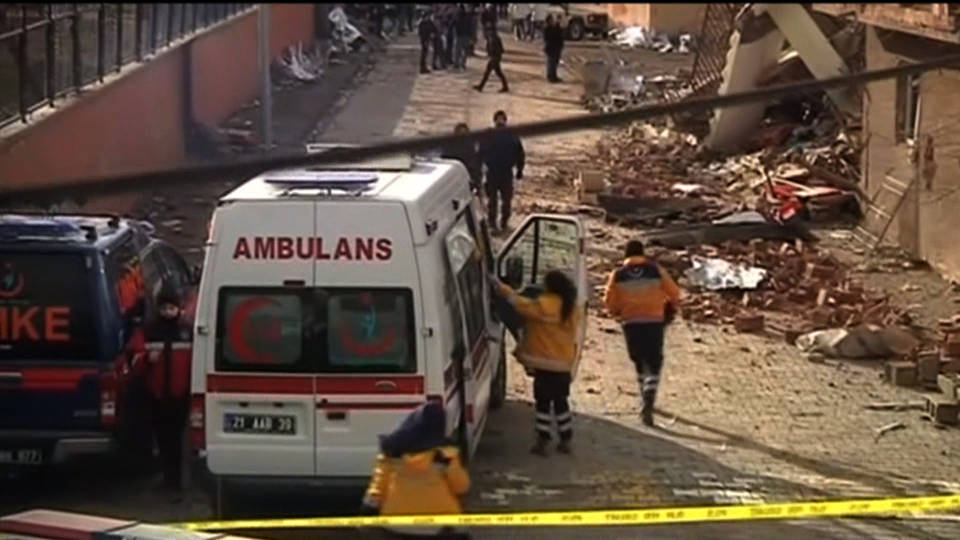 In Turkey, a car bomb blast has killed at least six people and wounded 39 after hitting a southeastern police headquarters. No one has taken responsibility for the attack, but the Turkish government is blaming the Kurdistan Workers' Party, known as the PKK. Meanwhile, more than 1,000 academics, including Noam Chomsky, have signed a letter calling for the end to the Turkish government's widespread crackdown on Kurdish communities amid renewed fighting between Turkish security forces and the PKK. Under the banner Academics for Peace, the letter states: "[Turkey] has attacked these settlements with heavy weapons and equipment that would only be mobilized in wartime. ... This deliberate and planned massacre is in serious violation of Turkey's own laws and international treaties to which Turkey is a party."
China Formally Arrests Leading Human Rights Lawyer Wang Yu
January 14, 2016
Headlines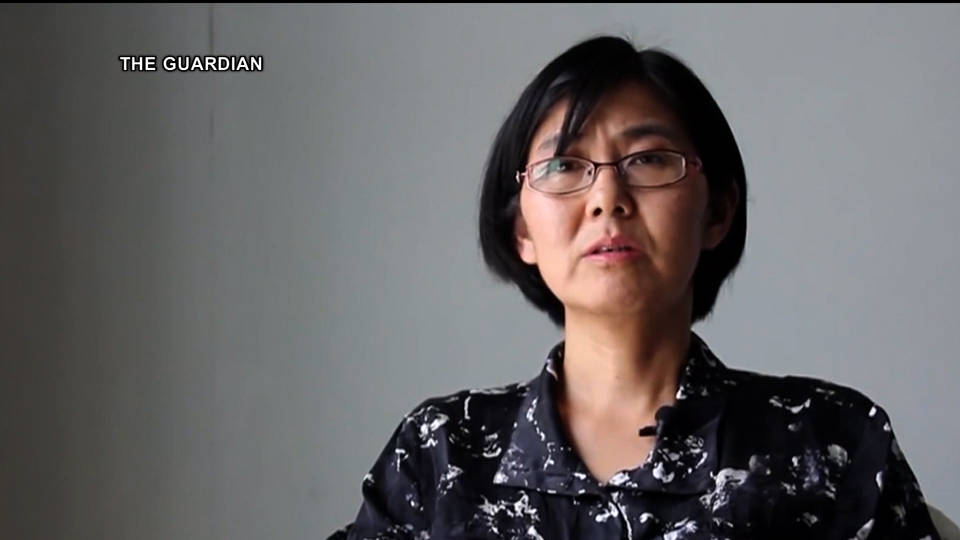 In China, authorities have formally arrested one of the country's most prominent female human rights lawyers. Wang Yu has been held by authorities since July 2015, when China initiated a national crackdown against human rights attorneys. Her family received a notice of her formal arrest this week. She is accused of inciting subversion and "causing a disturbance."
Egypt Sentences 3 Journalists & 1 Press Freedom Activist to Prison
January 14, 2016
Headlines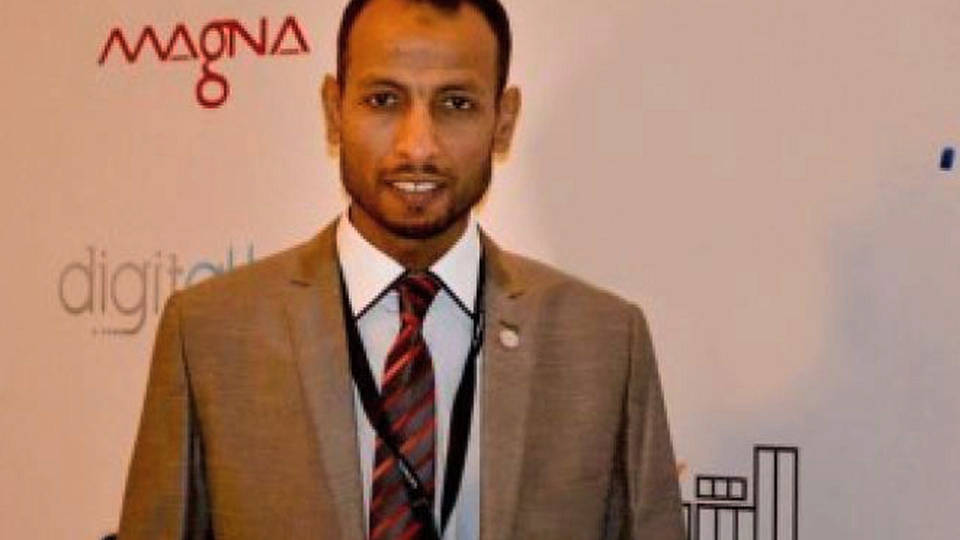 In Egypt, three journalists and one press freedom activist have been sentenced to prison on charges of belonging to the Muslim Brotherhood and "publishing false news." Mohamed Adly with the independent newspaper Tahrir, Hamdy Mokhtar with the website El-Shaab el-Jadeed, freelance journalist Sherif Ashraf, and press freedom activist Aboubakr Khallaf have all been sentenced to three years behind bars. The Committee to Protect Journalists reports Egypt is among the world's worst jailers of journalists.
Argentina: Thousands Protest Ouster of Radio Host Víctor Hugo Morales
January 14, 2016
Headlines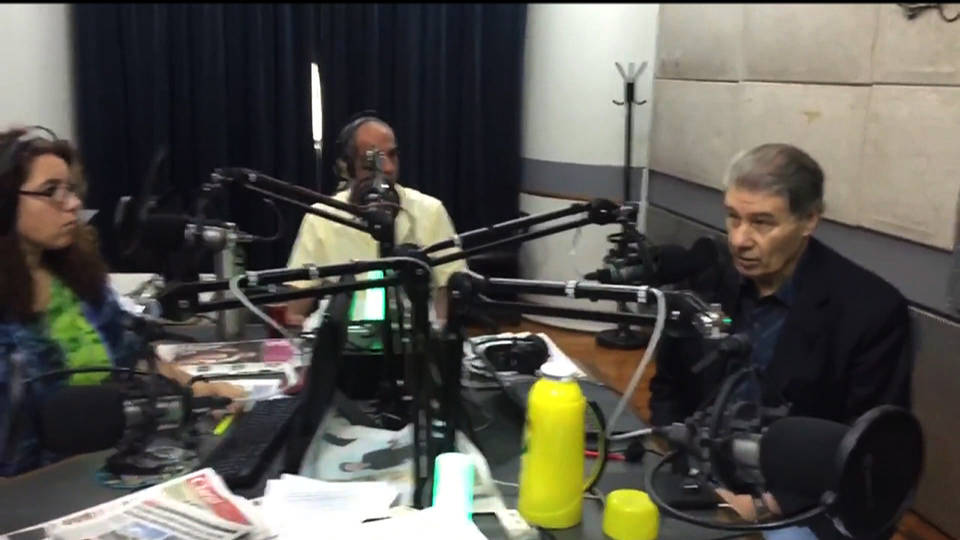 Meanwhile, in Argentina, renowned radio host Víctor Hugo Morales has been ousted from his long-running morning program on Radio Continental amid a crackdown on press freedom under the new right-wing president, Mauricio Macri. Executives ordered Morales off the air Monday, saying his contract had been terminated. Speaking on a colleagues' program minutes later, Morales said: "This takes place amid a suffocating, terrible situation for democracy and for freedom of expression in Argentina." Morales' firing comes amid massive protests against President Macri's proposed media reforms, which include repealing a law outlawing monopolies by media companies. Tens of thousands of people demonstrated in Buenos Aires Tuesday in opposition to Macri's reforms and in defense of radio host Morales.
Al Jazeera America to Terminate Broadcast and Digital Operations
January 14, 2016
Headlines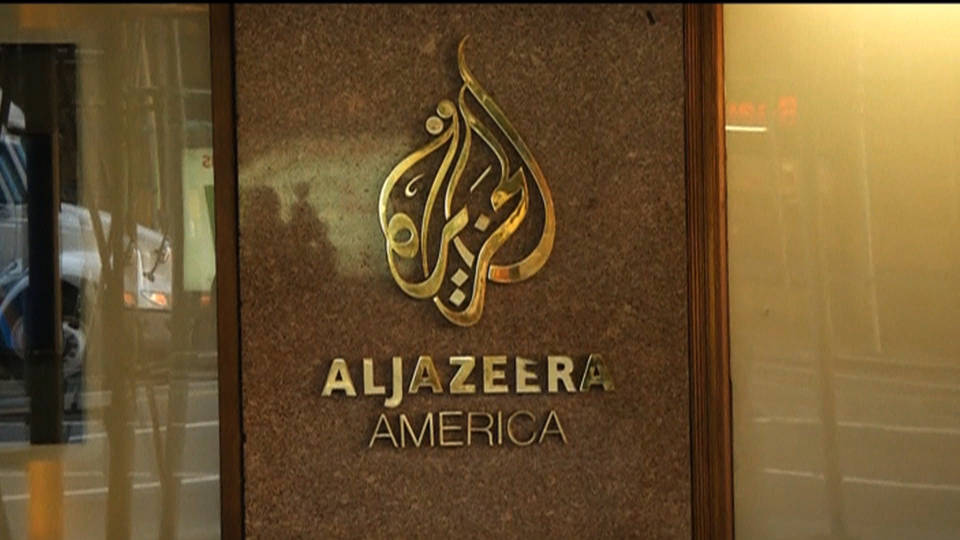 In more media news, Al Jazeera America has announced it will terminate broadcast and digital operations in the United States by April. The U.S.-focused branch of the Qatar-based network began in 2012, when Al Jazeera purchased Current TV in 2012 from former Vice President Al Gore. The TV channel has suffered from low ratings since its launch. Al Jazeera says it will continue Al Jazeera English and expand digital operations in the U.S.
Additional U.S. Special Operations Forces Arrive in Iraq
January 14, 2016
Headlines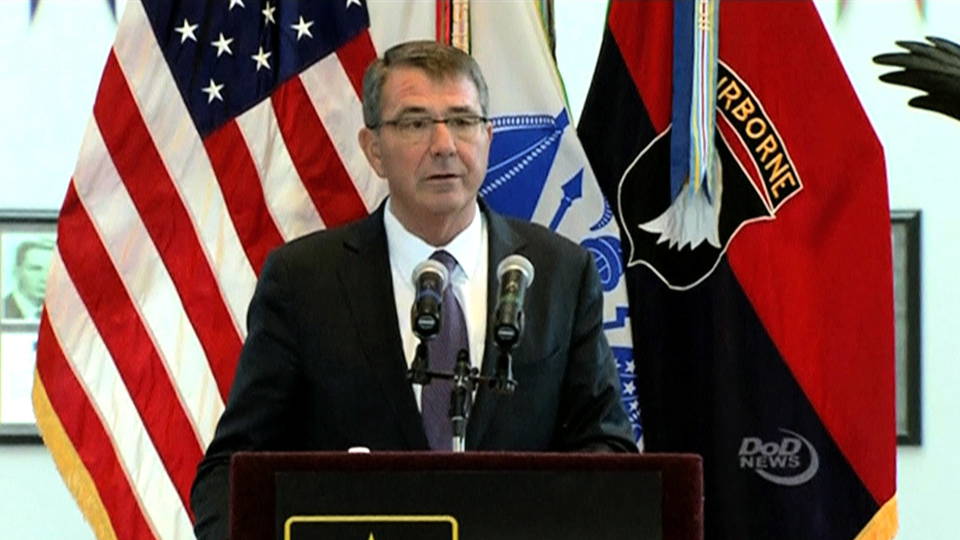 Pentagon officials have confirmed a new force of U.S. special operations troops has arrived in Iraq. Speaking at Fort Campbell, Kentucky, on Wednesday, Defense Secretary Ashton Carter said the new troops are working with Iraqi forces to combat the self-proclaimed Islamic State. Pentagon officials first announced this new deployment of special operations troops in December, saying they would likely number around 100 soldiers.
Pakistan: 5 Killed in 2016's First Reported CIA Drone Strike
January 14, 2016
Headlines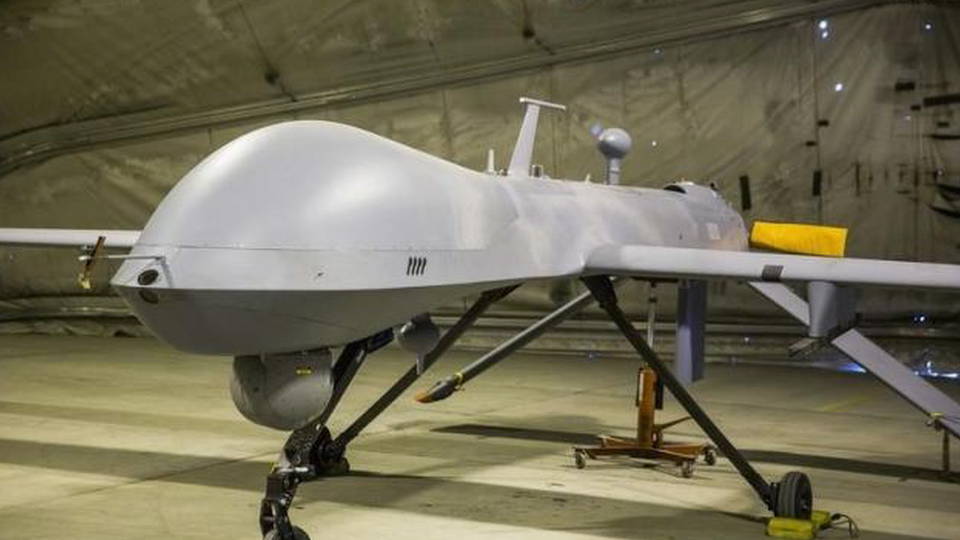 In Pakistan, at least five people have been killed in this year's first reported CIA drone strike. The attack hit a house in North Waziristan Saturday. Pakistani officials say a Pakistan Taliban commander was among the dead.
Nebraska: Omaha Mosque Attacked for 4th Time in One Year
January 14, 2016
Headlines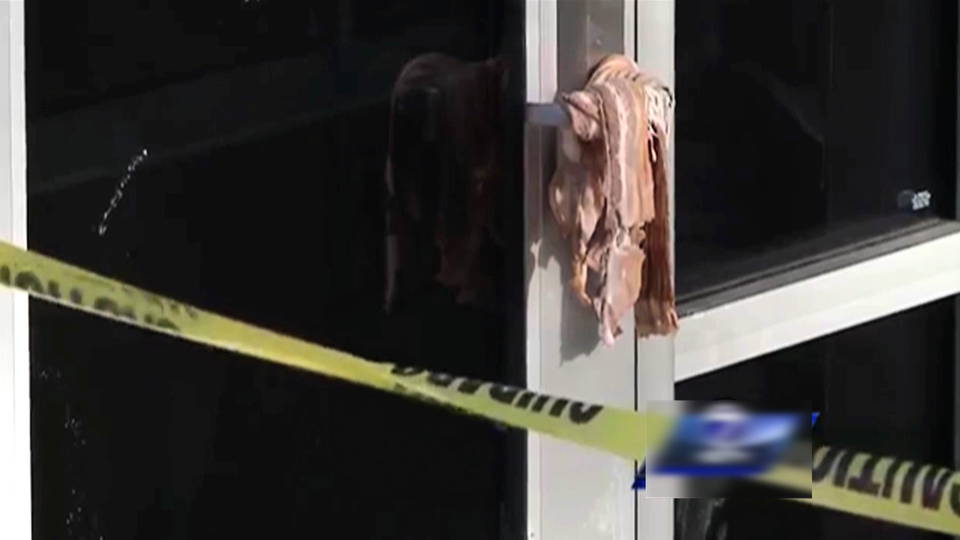 The Council on American-Islamic Relations is demanding an FBI hate crime investigation into an attack and desecration at a mosque in Nebraska. Security footage shows two masked men threw rocks at the glass doors of the Islamic Center of Omaha and left bacon wrapped around its doors Tuesday. Pork is considered forbidden or "haram" in Islam. It's the fourth attack on this Omaha mosque within the last year. A recent study finds hate crimes against Muslim Americans and U.S. mosques have tripled since the attacks in Paris and San Bernardino.
Ted Cruz Failed to Disclose Goldman Loan for 2012 Senate Campaign
January 14, 2016
Headlines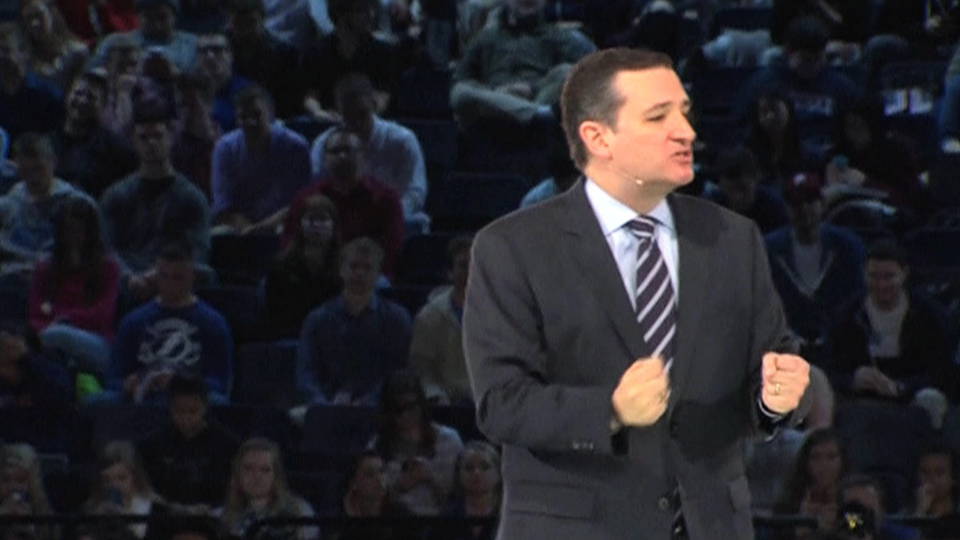 In news from the campaign trail, Republican presidential candidate Ted Cruz is under fire for failing to disclose a Goldman Sachs loan used to finance his 2012 Senate bid in Texas. The New York Times reports Cruz's personal financial records show that in 2012 Cruz took out loans from Goldman Sachs and Citibank totaling $1 million. Cruz's Senate campaign did not report either of the loans in its filings with the Federal Election Commission. Candidates are required to disclose the source of money they borrow to finance their campaigns. Cruz's wife, Heidi Cruz, is currently on leave as a managing director at Goldman Sachs. The revelations come ahead of tonight's Republican presidential campaign debate in North Charleston, South Carolina.
The Nation Magazine Endorses Bernie Sanders for President
January 14, 2016
Headlines
In other campaign news, The Nation magazine has endorsed Bernie Sanders for president. This marks only the third time in the magazine's 150-year history that it has endorsed a candidate in the Democratic primary.
Michigan: At Least 10 Have Died from Legionnaires' Amid Water Crisis
January 14, 2016
Headlines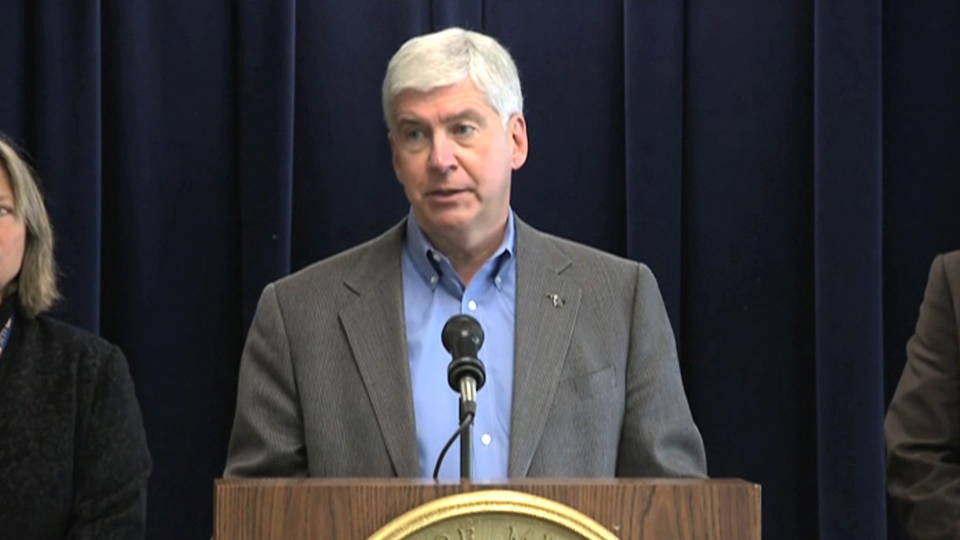 In Flint, Michigan, officials confirm at least 10 people have died from Legionnaires' disease amid a surge in infections caused by the water-borne bacteria. The announcement of the uptick in infections and deaths over the last two years comes as Flint is already under a state of emergency over lead-poisoned water. The poisoning began after an unelected emergency manager appointed by Michigan Governor Rick Snyder switched the city's water source to the corrosive Flint River in a bid to save money. Residents have reported lasting health impacts, including cognitive impairment. Governor Snyder, who is responsible for appointing Flint's emergency manager, announced the increase in Legionnaires' disease Wednesday.
Gov. Rick Snyder: "Over the course of 2014 and 2015, we saw a spike in Legionnaires' disease within Genesee County. If you go back to the prior years, I believe the numbers for the preceding years before 2014, we had six cases, 11 cases, 13 cases and eight cases. In 2014, we had 45 cases. And then in 2015, there were 42 cases."
Officials have stopped short of tying the uptick in Legionnaires' cases to the water poisoning, citing a lack of evidence. This comes as the National Guard arrived in Flint to distribute clean water. Flint residents are calling for Governor Snyder's resignation and arrest over the water crisis.
New York: Gov. Cuomo State of State Disrupted by Assemblyman
January 14, 2016
Headlines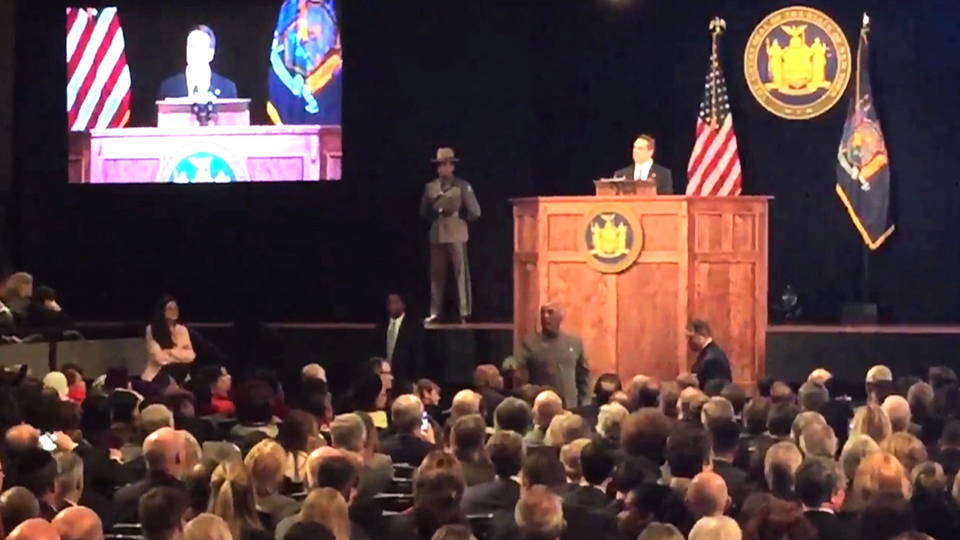 And in New York, Governor Andrew Cuomo's State of the State was disrupted Wednesday by New York City Assemblyman Charles Barron, who criticized Cuomo for failing to address high levels of poverty. Barron represents East New York, a low-income neighborhood in Brooklyn. In a grainy cellphone video shot by an audience member, Barron can be heard saying, "This is not real. Come to the neighborhoods."
Assemblymember Charles Barron: "This is not real. This is not real. Come to the neighborhoods. The poverty is high. He has a billion-dollar surplus, and the poverty is high."