Iran, U.S. Free Prisoners in Swap as Landmark Nuclear Deal Takes Effect
January 19, 2016
Headlines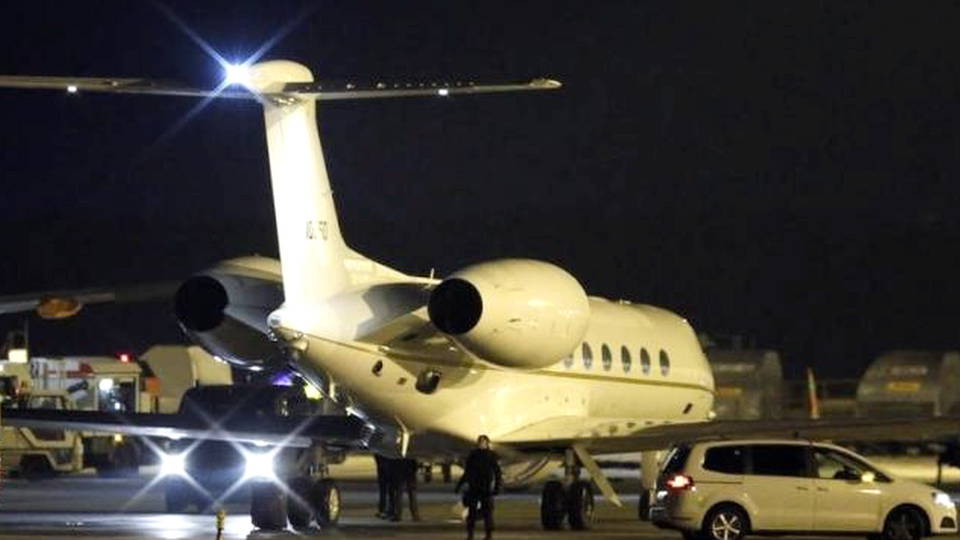 The United States and Iran have conducted a prisoner exchange just as the historic nuclear deal took effect this weekend. The U.S. freed seven Iranian nationals convicted of violating economic sanctions. In exchange, Iran freed four Americans, including Washington Post reporter Jason Rezaian. The other prisoners freed were Marine veteran Amir Hekmati, Christian pastor Saeed Abedini and Nosratollah Khosravi-Roodsari, whose imprisonment had been secret until the exchange was announced. A fifth American national, student Matthew Trevithick, was released separately from the prisoner swap and has returned to the United States. The exchange coincides with the implementation of the Iran nuclear deal. The U.S. and other world powers have partially lifted crippling economic sanctions after the International Atomic Energy Agency certified Iran's compliance with the dismantling of its nuclear infrastructure. IAEA President Yukiya Amano said a new era in relations with Iran has begun.
Yukiya Amano: "Relations between Iran and the IAEA are now entering into a new phase. We are committed to continue our work in an impartial, nonpolitical and factual way."
We'll have more on the prisoner exchange with Iran after headlines.
Burkina Faso: 29 Killed in Hours-Long Attack Claimed by al-Qaeda
January 19, 2016
Headlines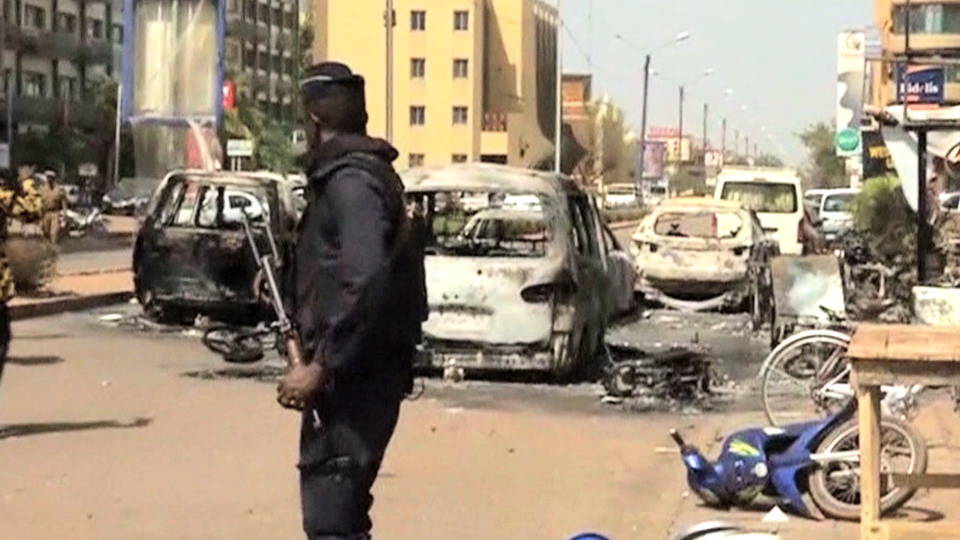 In Burkina Faso, gunmen killed at least 29 civilians from seven different countries during a nine-hour-long attack in Ouagadougou. The attackers opened fire on a restaurant, set fire to cars and motorcycles and then holed up in the Splendid Hotel, firing on passersby. Al-Qaeda in the Islamic Maghreb claimed responsibility for the attack.
Iraq: 3 U.S. Citizens Kidnapped as U.N. Reports "Staggering Civilian Death Toll"
January 19, 2016
Headlines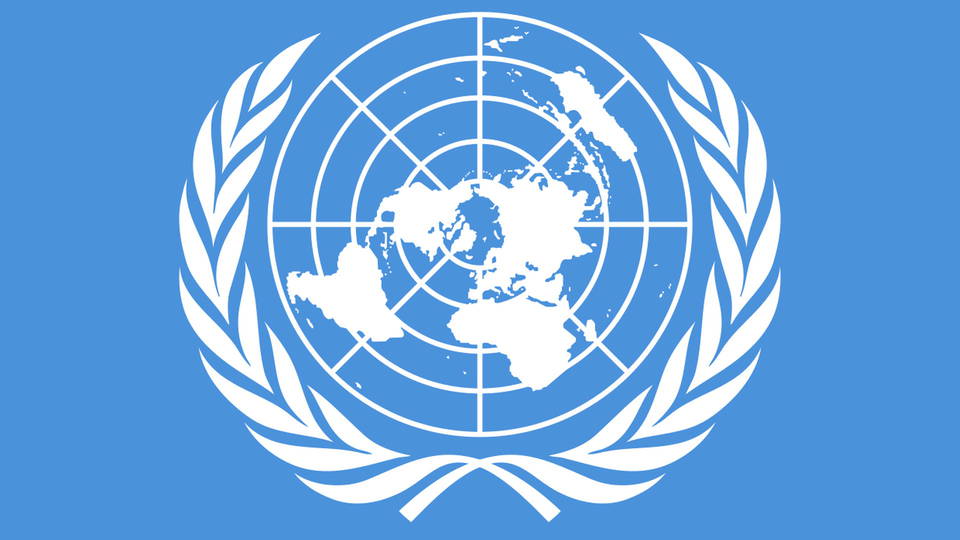 In Iraq, security forces have been going door to door, searching homes in areas of the capital Baghdad after three U.S. contractors went missing. The three U.S. citizens were reportedly kidnapped by militiamen from an apartment described by some Iraqi authorities as a brothel. Meanwhile, a new U.N. tally describes a "staggering civilian death toll" from violence in Iraq, with nearly 19,000 civilians killed from the beginning of 2014 through October.
Yemen: Leading Journalist Killed by U.S.-Backed, Saudi-Led Airstrike
January 19, 2016
Headlines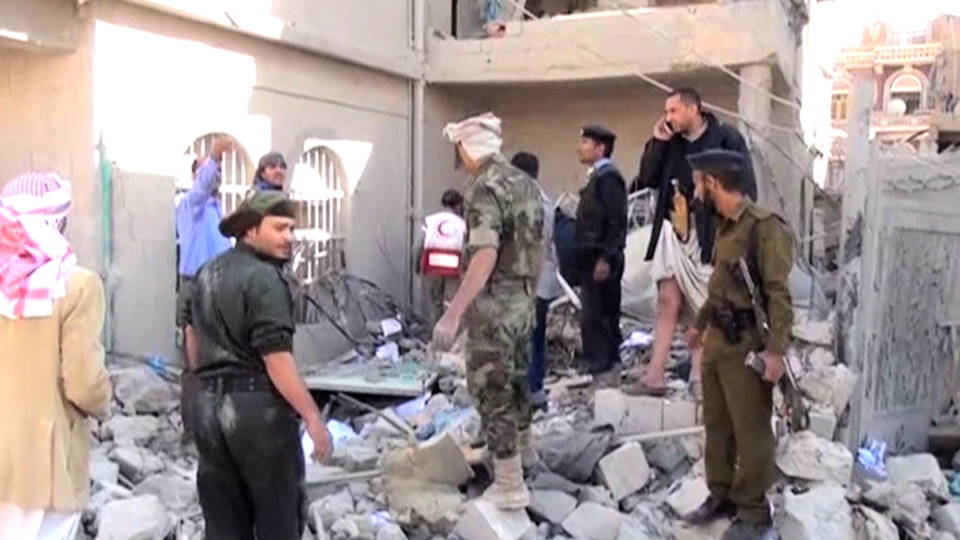 A leading Yemeni journalist has been killed in an airstrike by the U.S.-backed, Saudi-led coalition. Almigdad Mojalli was killed Sunday morning while on assignment for Voice of America. He had traveled outside the Yemeni capital Sana'a to find witnesses to airstrikes that killed at least 15 civilians last week, when he himself was killed.
Sanders Criticizes Clinton's Wall Street Ties in Final Debate Before Iowa Caucus
January 19, 2016
Headlines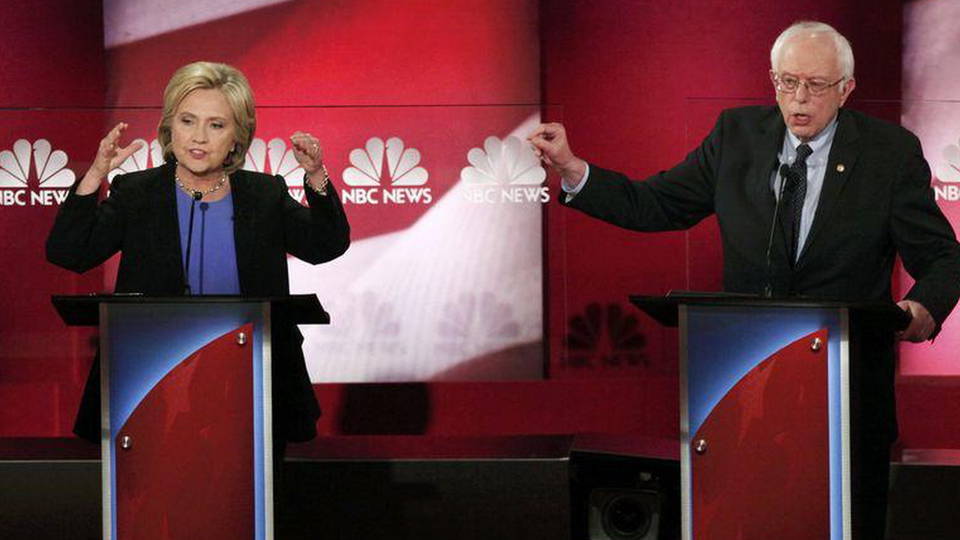 Here in the United States, Democratic presidential candidates Hillary Clinton and Vermont Senator Bernie Sanders faced off in the final Democratic debate before the Iowa caucuses. During the spirited debate, Senator Sanders criticized the former Secretary of State for her close ties to Wall Street, invoking the $5 billion settlement Goldman Sachs reached with regulators over its role in the financial crisis.
Sen. Bernie Sanders: "Secretary Clinton—and you're not the only one, so I don't mean to just point the finger at you—you've received over $600,000 in speaking fees from Goldman Sachs in one year. I find it very strange that a major financial institution that pays $5 billion in fines for breaking the law, not one of their executives is prosecuted, while kids who smoke marijuana get a jail sentence."
We'll host a debate between two socialist feminists about Hillary Clinton and Bernie Sanders later in the broadcast.
British Lawmakers Debate Banning "Dangerous Fool" Donald Trump
January 19, 2016
Headlines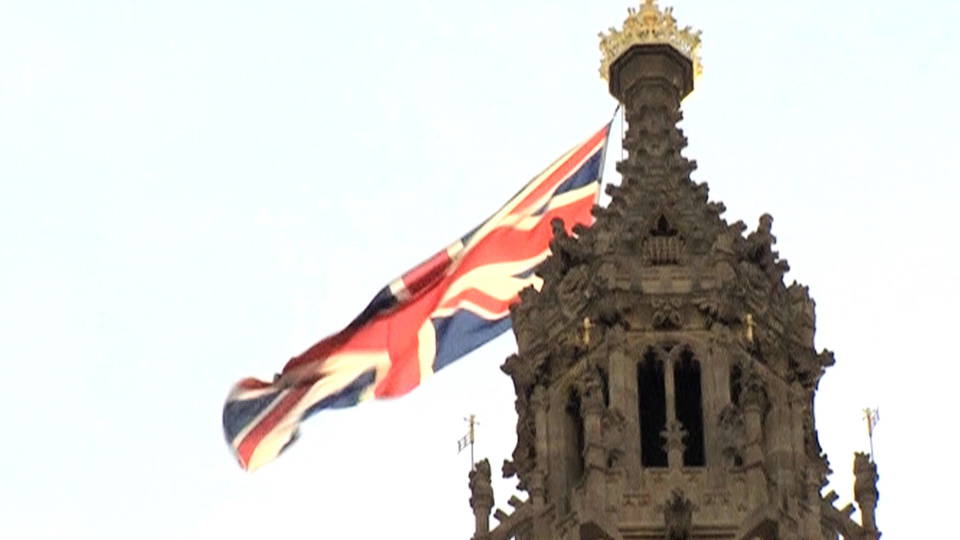 British lawmakers held a three-hour debate Monday on the possibility of banning Republican presidential front-runner Donald Trump from entering the country. More than 570,000 people signed a petition in favor of the ban—more than any other petition submitted to the current Parliament—after Trump called for banning Muslims from entering the United States. Labour Party lawmaker Tulip Siddiq, who is Muslim, was among those to criticize Trump.
Tulip Siddiq: "I don't want him in my country. He clearly doesn't want me in his country, for no good reason. And that's why I don't think we should be allowing Donald Trump to come into our country and spread some of his poisonous rhetoric."
While they condemned Trump as a "buffoon" and a "dangerous fool," British lawmakers do not actually have the power to ban him from the country.
Citing Donald Trump, Chapo Guzmán Lawyers Say Drug Lord Can't Get Fair Trial in U.S.
January 19, 2016
Headlines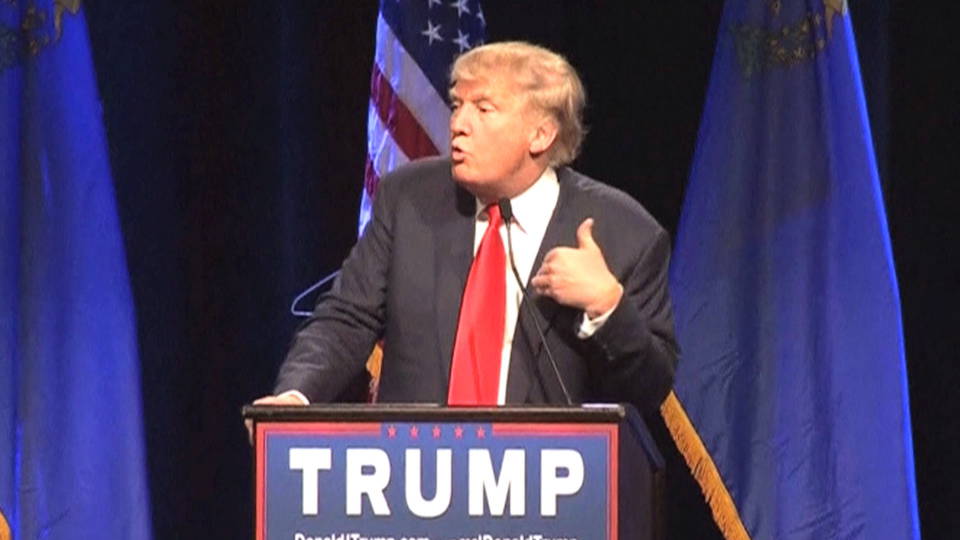 Meanwhile, Donald Trump has also been cited by defense attorneys for notorious Mexican drug lord Chapo Guzmán, who was just recaptured by Mexican authorities. El Chapo's attorneys are fighting a bid to extradite him to the United States, arguing that he would not receive a fair trial due to discrimination against Mexicans. As evidence, they cite the words of Donald Trump, who has called Mexicans rapists.
France: Sections of Calais Refugee Camp Bulldozed
January 19, 2016
Headlines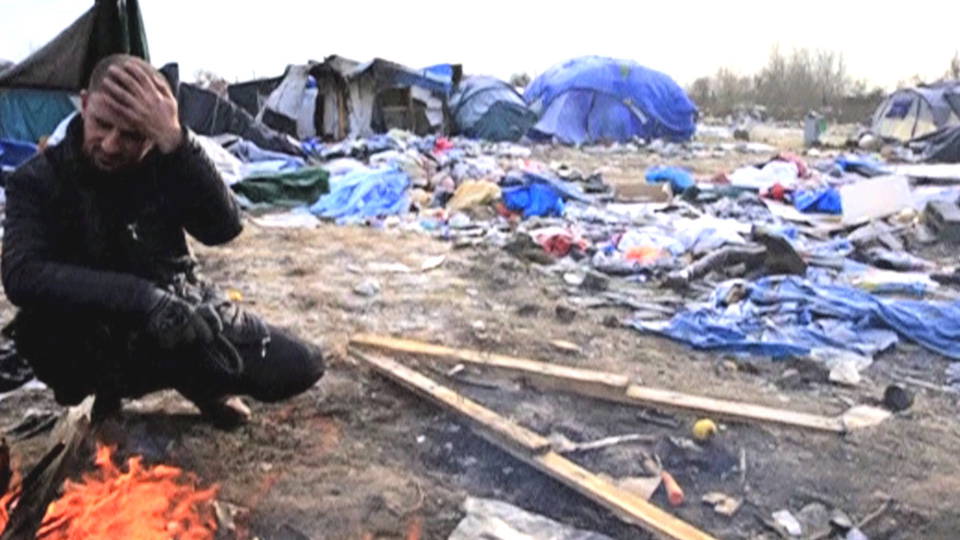 In France, authorities have cleared and bulldozed a section of the Calais refugee camp, known as the "jungle." Police moved in after ordering about 1,500 people to leave their section of the encampment. Officials want the refugees to move into shipping containers without sanitary facilities, but many have resisted, comparing the containers to a prison.
Turkey: 27 Scholars Detained for Denouncing Crackdown on Kurds
January 19, 2016
Headlines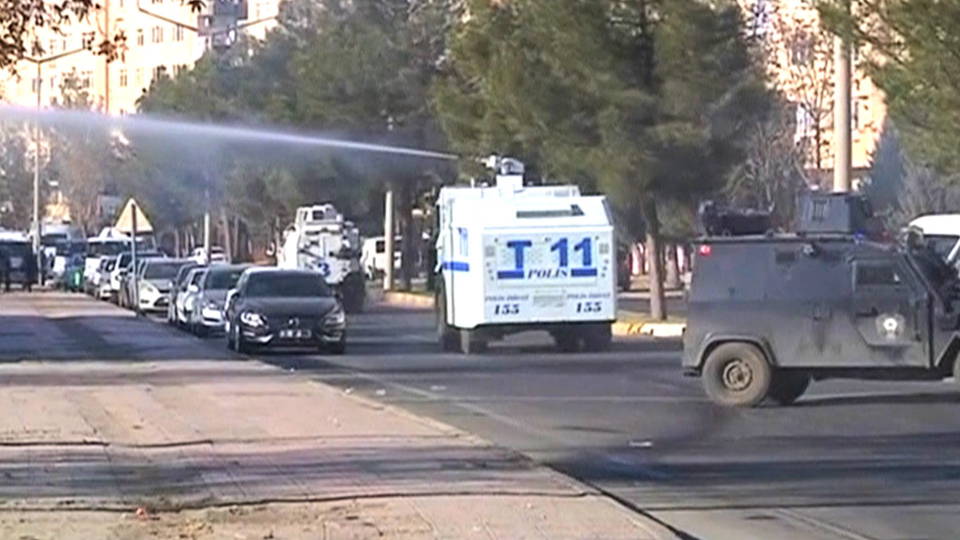 In Turkey, 27 academics who signed a petition denouncing the Turkish military's violent crackdown on Kurdish communities have been detained and accused of spreading "terrorism propaganda." The scholars were reportedly released by Friday evening after being detained earlier in the day.
Obama Declares State of Emergency over Flint Water; Officials Suspected Legonnaires' Link in 2014
January 19, 2016
Headlines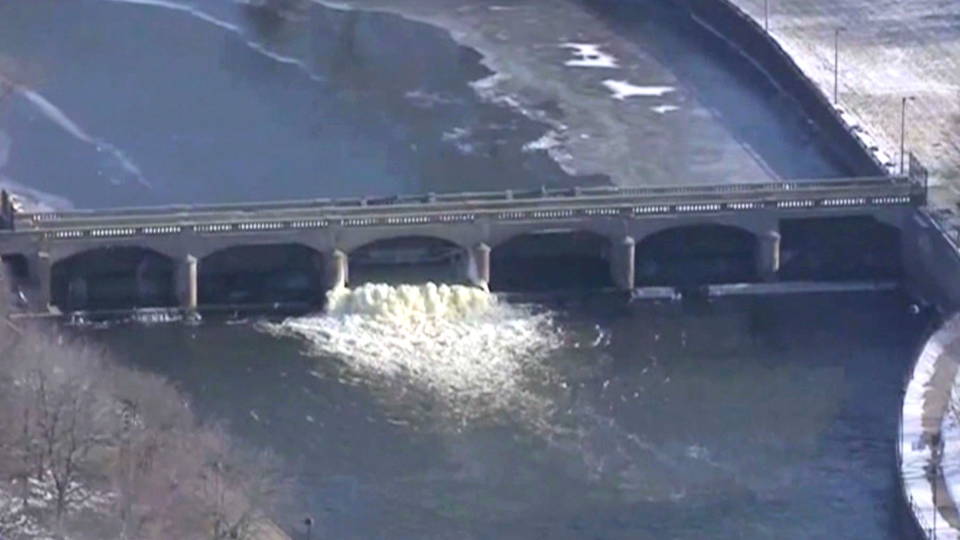 President Obama has declared a state of emergency over poisoned water in Flint, Michigan. The poisoning began after an unelected emergency manager appointed by Michigan Governor Rick Snyder switched Flint's water supply to the long-polluted and corrosive Flint River to save money. Meanwhile, documents obtained by local news outlets show public health officials at the city, county and state level knew 15 months ago about the potential link between the Flint River water and a deadly outbreak of Legionnaires' disease that has killed 10 people. People using the water were only told of the potential link last week.
Brazil: Court Suspends Belo Monte Dam License in Victory for Indigenous People
January 19, 2016
Headlines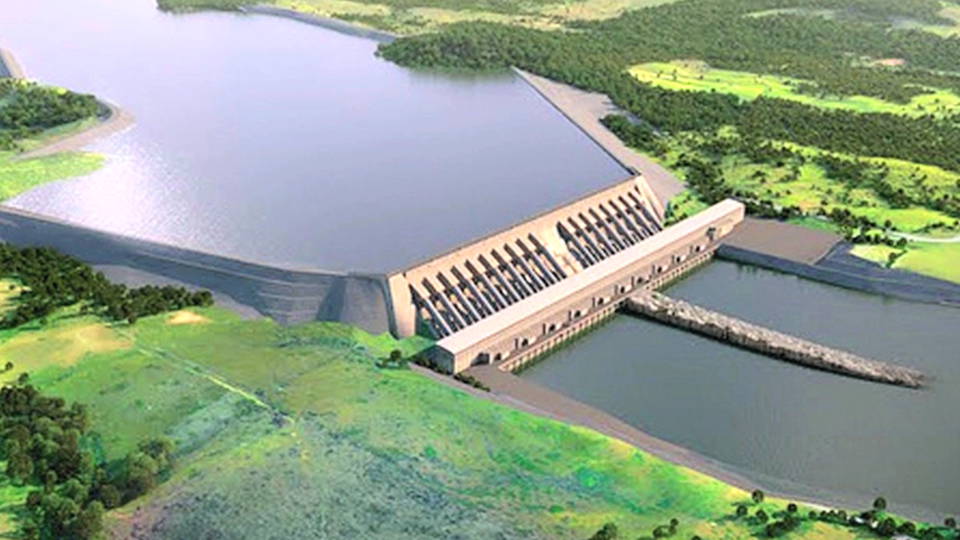 In a victory for indigenous people in Brazil, a court has suspended the license for one of the world's largest hydroelectric dams, just weeks before operations were due to begin. The Belo Monte dam would divert one of the Amazon's last major free-flowing waterways. Indigenous groups have long protested the dam, saying it will cause environmental devastation and mass displacement. On Thursday, a judge suspended the dam's license and fined the company, Norte Energia, and the Brazilian government for failing to provide adequate support to indigenous groups impacted by the dam.
Washington: Jury Partially Clears Delta 5 in Historic Climate Justice Trial
January 19, 2016
Headlines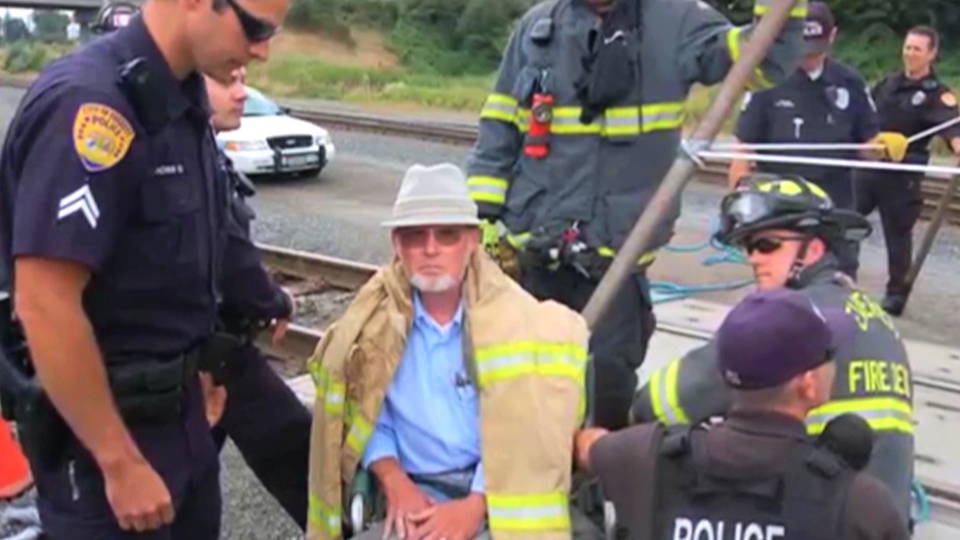 In Washington state, a jury has cleared five climate justice activists who blocked a mile-long oil train of obstruction charges in a historic case. The so-called Delta 5 were found guilty of trespassing but will not face any jail time. In a historic move, Judge Anthony Howard had allowed the activists to use the necessity defense, arguing their actions were necessary because of the threat of climate change, although the judge ultimately instructed the jury not to consider that defense. Activists said a number of the jurors were deeply impacted by their arguments and agreed to attend a lobbying day on oil trains with one of the defendants.
University of Cincinnati Reaches $5.3M Settlement over Police Killing of Samuel DuBose
January 19, 2016
Headlines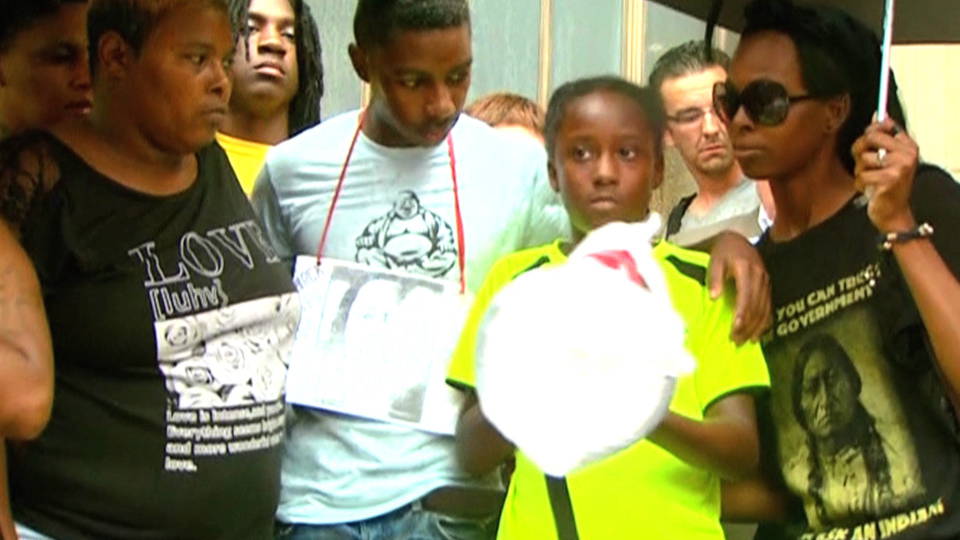 The family of an African-American motorist shot dead by a University of Cincinnati police officer has reached a $5.3 million settlement with the university. The deal inclues a $4.85 million payment and free undergraduate tuition for Samuel DuBose's 12 children. Officer Ray Tensing faces trial for murder after fatally shooting DuBose in what the prosecutor called a "senseless, asinine shooting."
California: #BlackLivesMatter Protesters Shut Down Bay Bridge
January 19, 2016
Headlines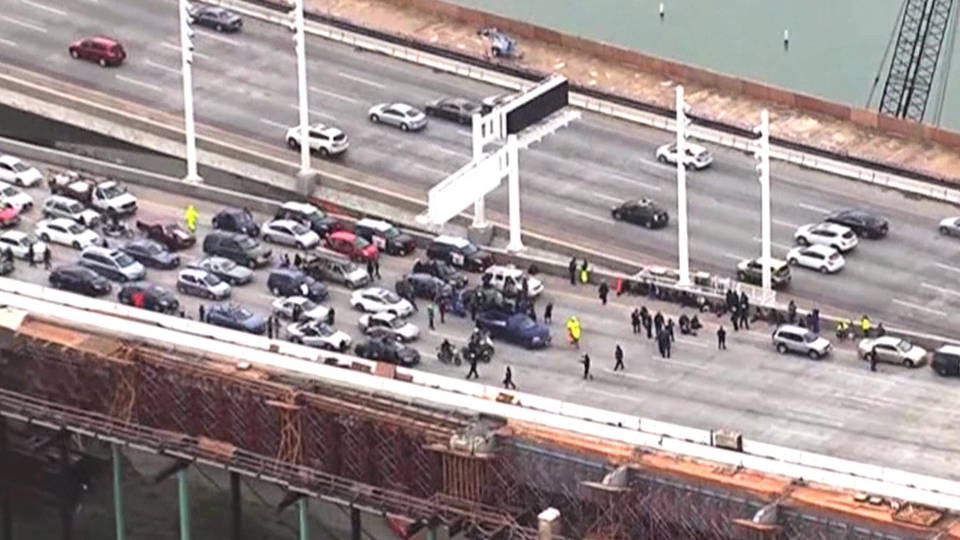 In California, Black Lives Matter protesters shut down traffic on the westbound side of the Bay Bridge connecting Oakland and San Francisco Monday, as part of what they said was an attempt to reclaim the radical legacy of Martin Luther King Jr. on the holiday in his honor. The protesters passed chains through car windows, locked themselves to the bridge and unfurled a banner that read "Black health matters." About 25 people were arrested.
Jada Pinkett Smith, Spike Lee to Boycott Oscars over Exclusion of People of Color
January 19, 2016
Headlines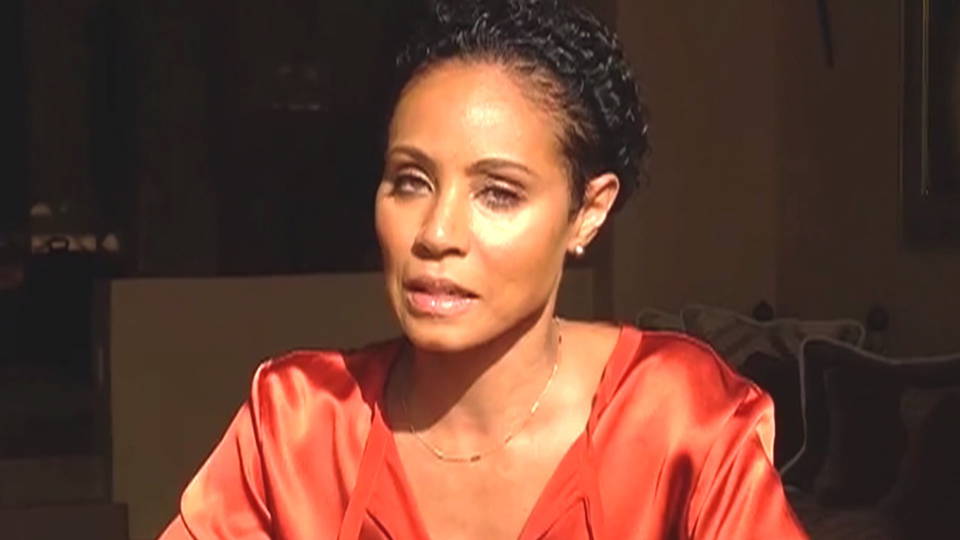 And director Spike Lee and actress Jada Pinkett Smith say they will boycott the Oscars this year after no actors of color were nominated for a second year in a row. While movies about African Americans like "Straight Outta Compton" and "Creed" received nominations, they went to the white writers of "Straight Outta Compton" and white actor Sylvester Stallone for "Creed"; the African-American directors and non-white actors were excluded. Jada Pinkett Smith, wife of actor Will Smith, whom many thought would be nominated for his role in the film "Concussion," released a video message on Martin Luther King Day.
Jada Pinkett Smith: "Begging for acknowledgment, or even asking, diminishes dignity and diminishes power. And we are a dignified people, and we are powerful. And let's not forget it."
Academy President Cheryl Boone Isaacs said in a statement she was "heartbroken and frustrated about the lack of inclusion," and "it's time for big change."