WHO: 4 Million People in Americas Could Be Infected with Zika by 2017
January 29, 2016
Headlines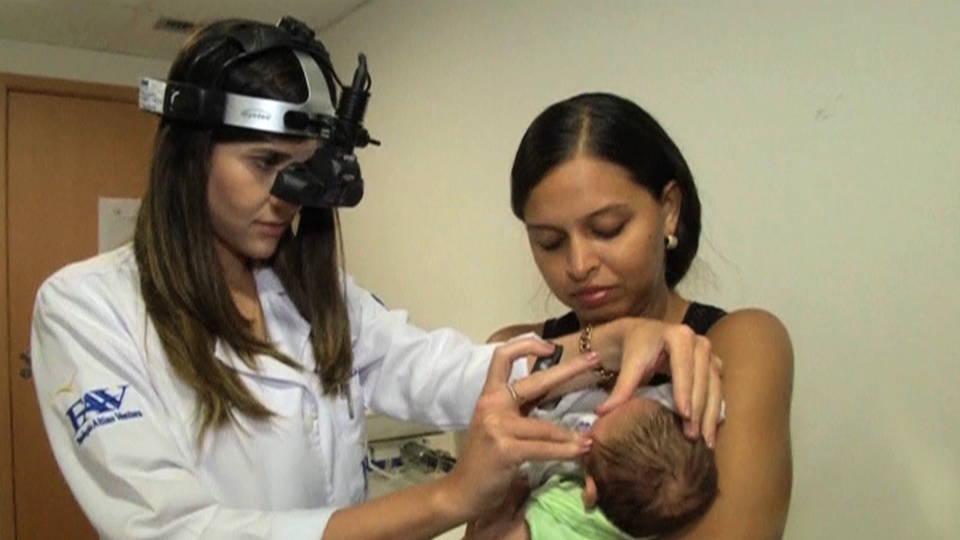 The World Health Organization has warned up to 4 million people in the Americas could be infected with Zika virus by the end of this year. While the virus itself is usually not life-threatening, it appears to be linked to microcephaly, which causes babies to be born with abnormally small heads. At least 31 Zika cases have now been reported in Washington, D.C., and 11 states, including New York. All U.S. patients were infected abroad. Costa Rica has increased airport surveillance after confirming its first case, while officials in Colombia are fumigating homes. World Health Organization official Dr. Sylvain Aldighieri spoke in Geneva.
Dr. Sylvain Aldighieri: "If you start with a total number in the Americas of more than 2 million cases transmitted, reported of dengue per year, with a virus which is already circulating for years, you can come up with a figure between 3 and 4 million cases of Zika in the Americas."
Scientists have linked rising temperatures from global warming to the increased incidence of mosquito-borne infections like Zika. WHO officials are slated to meet Monday to decide whether to declare a public health emergency.
GOP Presidential Candidates Face Off in Iowa -- Without Trump
January 29, 2016
Headlines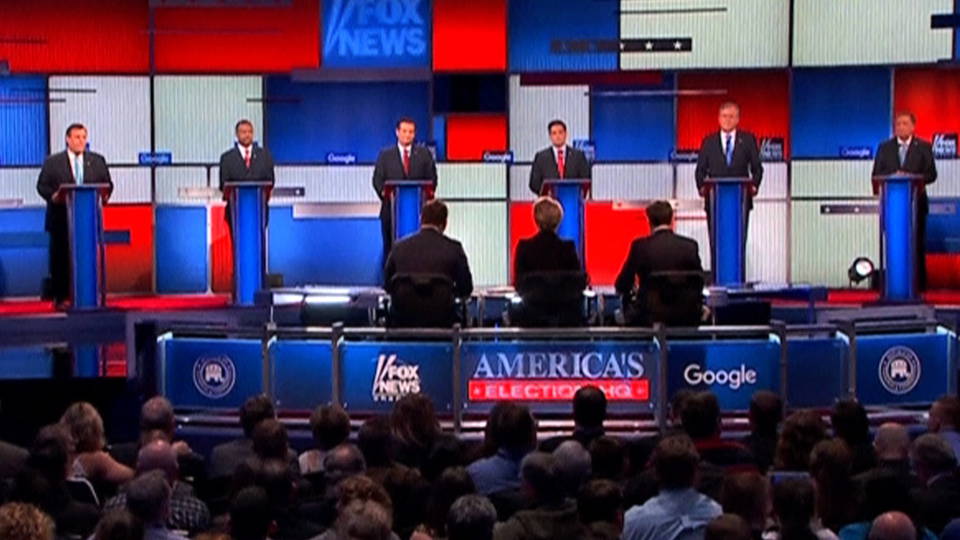 Seven Republican presidential candidates faced off in a Fox News-hosted debate in Des Moines, Iowa, Thursday night, while front-runner Donald Trump hosted his own event three miles away. Trump boycotted the debate after Fox News refused to remove anchor Megyn Kelly as one of the debate's moderators. We'll have more on the Republican debate after headlines.
Syrian Peace Talks Slated to Begin Today, Amid Confusion
January 29, 2016
Headlines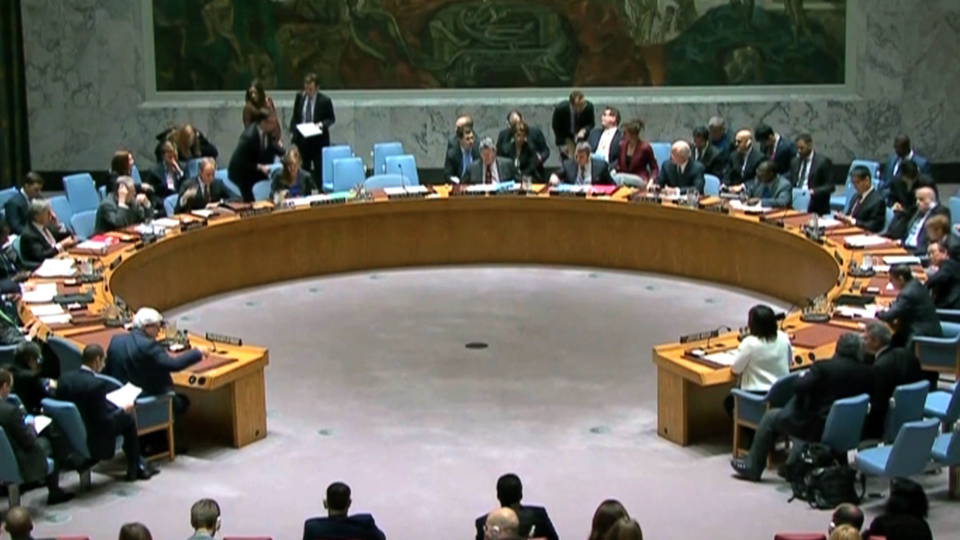 In Geneva, the Syrian peace talks are slated to begin today, although it is not yet clear which parties have agreed to participate. On Thursday, the opposition coalition backed by Saudi Arabia said they would "certainly" not attend the talks unless food and medical aid is delivered to roughly 400,000 people in besieged cities. Other opposition groups, including the armed wing of the Syrian Kurdish Democratic Union Party, were not invited. Turkey had threatened to boycott the talks if the Syrian Kurdish group participated. More than 250,000 people have died in Syria over the past five years.
Pentagon Wants More U.S. Troops to Fight ISIL in Iraq and Syria
January 29, 2016
Headlines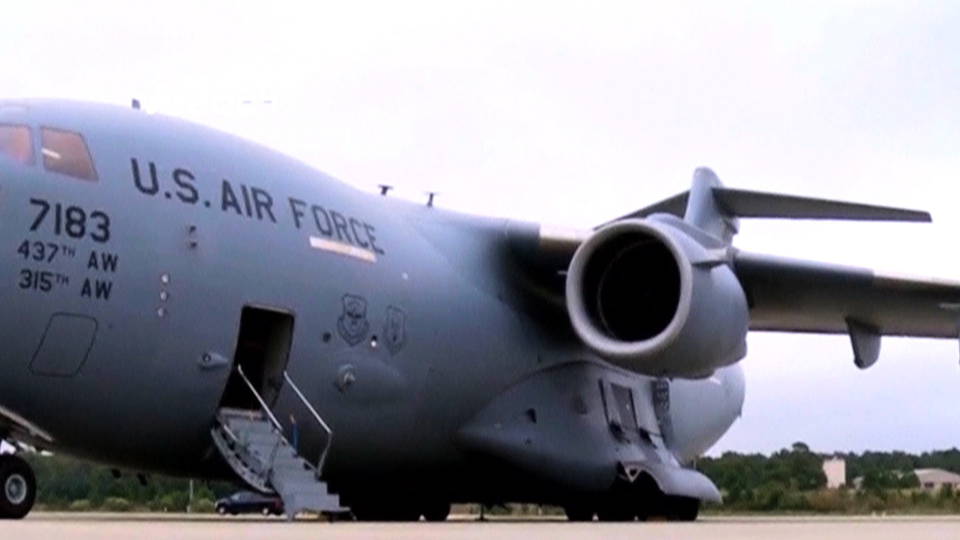 An unnamed senior Obama administration official has told The New York Times that President Obama is willing to consider raising the stakes in both Iraq and Syria. This comes amid repeated calls from the Pentagon to deploy more U.S. troops to fight the self-proclaimed Islamic State. There are currently 3,700 U.S. troops in Iraq and a handful of Special Operations forces in Syria.
Pentagon Taps John "Mick" Nicholson to Replace Gen. John Campbell
January 29, 2016
Headlines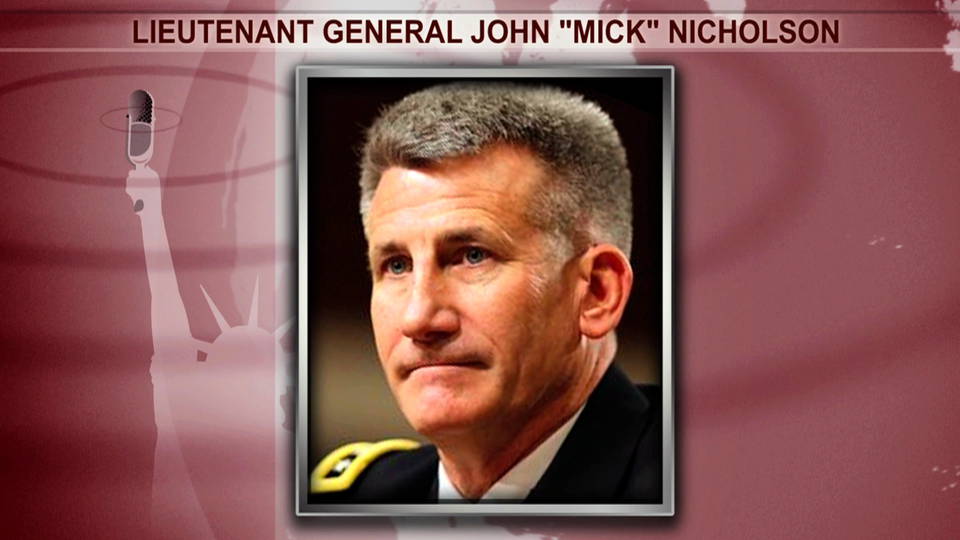 Meanwhile, the Pentagon has announced that Lieutenant General John "Mick" Nicholson has been chosen to replace General John Campbell as the commander of international forces in Afghanistan. Nicholson is currently the head of NATO's Allied Land Command. His selection must be confirmed by the Senate. This comes amid a deteriorating security situation in Afghanistan that caused President Obama to reverse his promise to withdraw the majority of U.S. troops by the end of last year.
Emails Show MI Officials Trucked Clean Water to State Building in Flint Last January
January 29, 2016
Headlines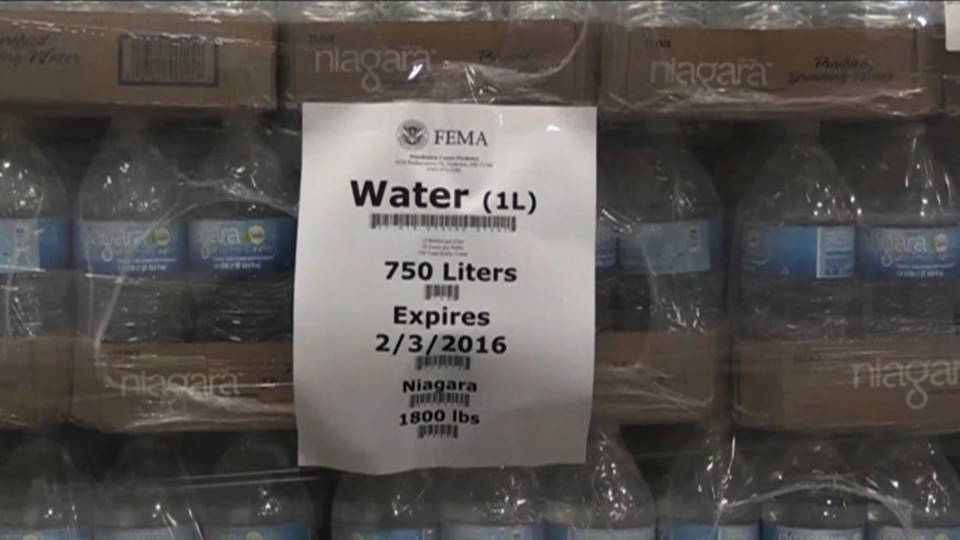 Newly discovered emails show Michigan officials were trucking clean water to a state building in the city of Flint last January, long before admitting to residents the water was poisoned. Progress Michigan, which obtained the emails, told Mother Jones they "blow a hole in the governor's timeline for when they knew or started to have concerns about Flint water." The crisis began when an unelected emergency manager appointed by Governor Rick Snyder switched Flint's water source to the corrosive Flint River in a bid to save money.
FBI Releases Video of Fatal Police Shooting of Robert Finicum
January 29, 2016
Headlines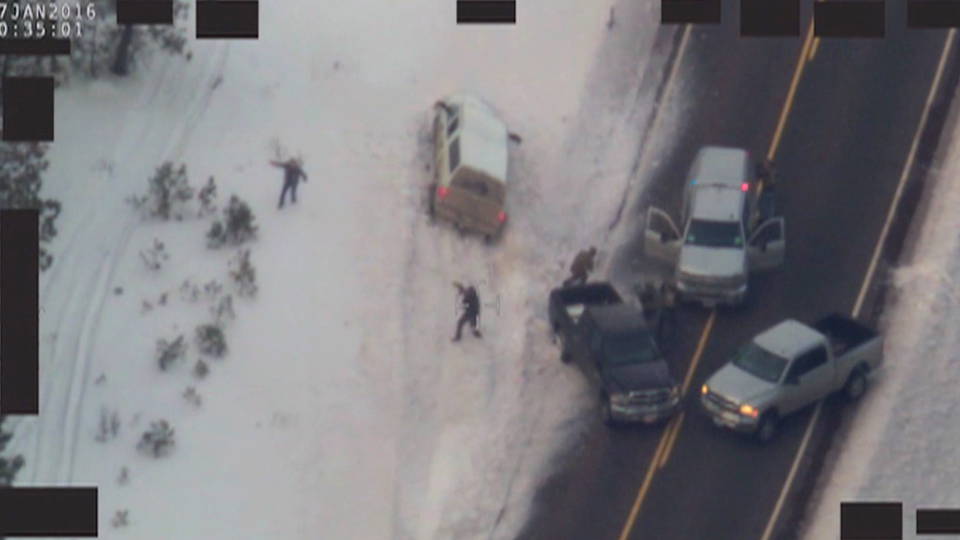 The FBI has released video of the fatal police shooting of Robert "LaVoy" Finicum, the militia spokesperson killed during a traffic stop Tuesday in Oregon. The FBI says Finicum was armed with a handgun and reached for his pocket right before he was shot. There are reportedly four people left at the federal wildlife reserve occupied by right-wing militia members for nearly a month. Ammon Bundy, who was arrested during the fatal traffic stop Tuesday, has called for everyone to go home.
Report: U.S. & U.K. Hacked Israeli Drone Feeds
January 29, 2016
Headlines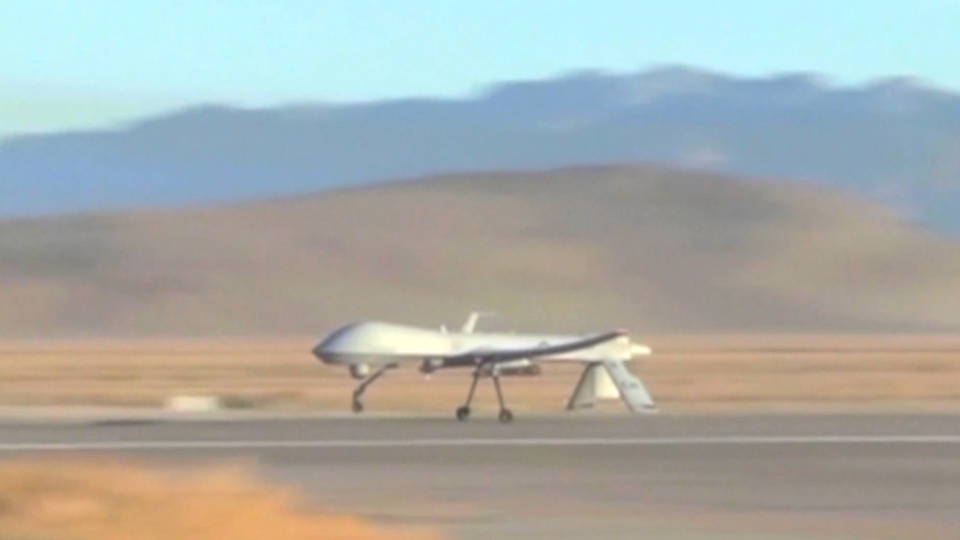 A new report based on files from whistleblower Edward Snowden has revealed U.S. and British intelligence have been secretly spying on electronic feeds from Israeli military drones and fighter jets under a program codenamed "Anarchist." The Intercept news site reports the spying dates back to 1998.
New York: 12, Including Former CIA Analyst, Arrested at Drone Protest
January 29, 2016
Headlines
In upstate New York, 12 protesters, including former CIA analyst Ray McGovern, have been arrested after blockading the main entrance of Hancock Air National Guard Base, where U.S. drones are piloted remotely. The blockade was made up of 30 life-sized cutouts of the late peace activist Jerry Berrigan, who died in July at the age of 95.
Salvadoran Woman Speaks from Detention After Multiple Seizures in ICE Custody
January 29, 2016
Headlines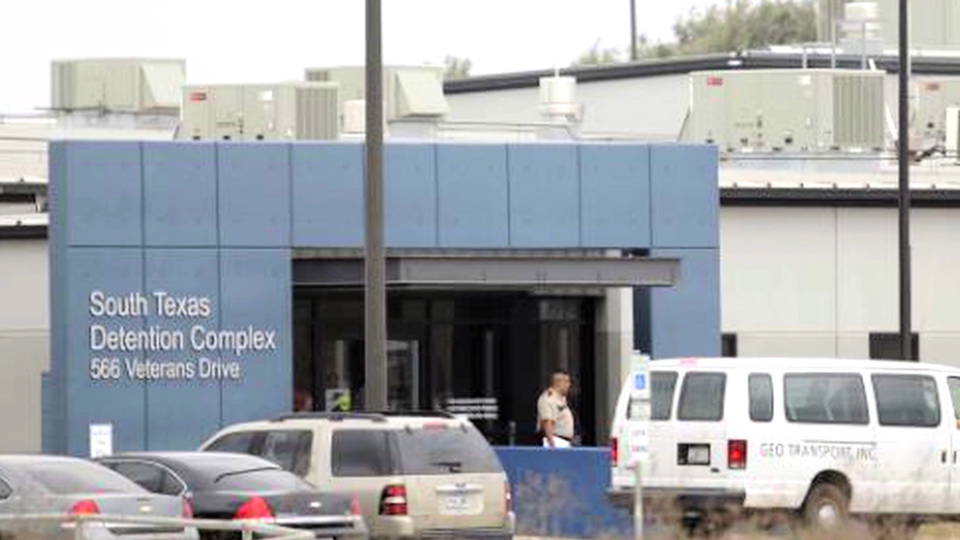 And in Texas, immigration authorities have prevented a Salvadoran woman detained at the for-profit South Texas Family Residential Center in Dilley, Texas, from attending her medical appointments for epilepsy. Twenty-seven-year-old Susana Arévalo is in the process of seeking asylum in the United States. She was detained on January 2 as part of the Obama administration's controversial raids against Central American families seeking asylum after fleeing violence in their home countries. She said she has had more than six epileptic seizures while in ICE custody, but that ICE officials have refused to release her and her son so she can return to Atlanta, where she was living, to continue her medical treatment. Susana Arévalo spoke to Democracy Now! by phone from detention earlier this week.
Susana Arévalo: "We've been here for more than 22 days, and the authorities have not given us any answers. I have my treatment in Atlanta, and my son also. I have an appointment January 27, and they haven't let me leave so I can continue my outside treatment. My son also has his appointment. He has to begin therapy for neurological delays. Since I've been in the custody of immigration, I've had more than six epileptic episodes, and they have not let me leave."