Guatemala: Ex-Military Leaders Indicted for Crimes Against Humanity
January 07, 2016
Headlines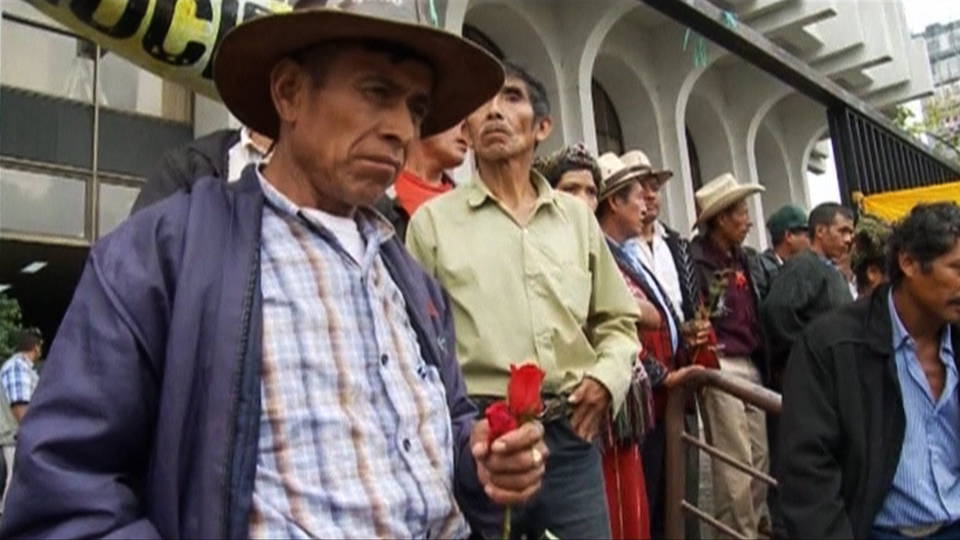 In Guatemala, police have arrested and indicted 18 ex-military leaders on charges of committing crimes against humanity during the decades-long, U.S.-backed dirty war against Guatemala's indigenous communities. The ex-military leaders face charges of ordering massacres and forced disappearances during the conflict, which led to more than a quarter-million deaths. Many of the arrested former military leaders were backed by the United States, including Manuel Benedicto Lucas García, a former army chief of staff and the brother of ex-President Romeo Lucas. García had worked closely with U.S. military officials to develop a system of warfare in the highlands against Guatemala's indigenous Mayan communities, which involved decapitating and crucifying people. Prosecutors also moved to have the immunity lifted for Édgar Justino Ovalle Maldonado, an ex-military leader who is now the right-hand man of incoming President Jimmy Morales. The arrests come six months after massive popular uprisings against a corruption scandal ousted the now-jailed former President Otto Pérez Molina, who was also formerly a U.S.-backed military leader during the country's dirty wars. The arrests come one day after acting President Alejandro Maldonado made a surprise announcement he was slashing the minimum wage for the manufacturing industry in certain areas. Video of the announcement shows acting President Maldonado appearing to break down in the face of opposition, waving his arms and shouting at the protesters, calling them "Leninists" and "bums."
Families Deported from U.S. Amid Series of Raids Arrive in Guatemala City
January 07, 2016
Headlines
A plane filled with Guatemalans who have been deported from the United States have arrived in Guatemala City, as the U.S. government carries out a national campaign of raids targeting families who have fled to the United States seeking asylum. One of the deported asylum seekers, Marvin Solis, said he felt his rights had been violated.
Marvin Solis: "Like the saying goes, one does harm, and another bears the blame. Some people truly deserve an opportunity over there. And they are carrying out raids, and with that, they end up violating people's rights."
TransCanada Files $15B NAFTA Claim Against U.S. over Keystone XL
January 07, 2016
Headlines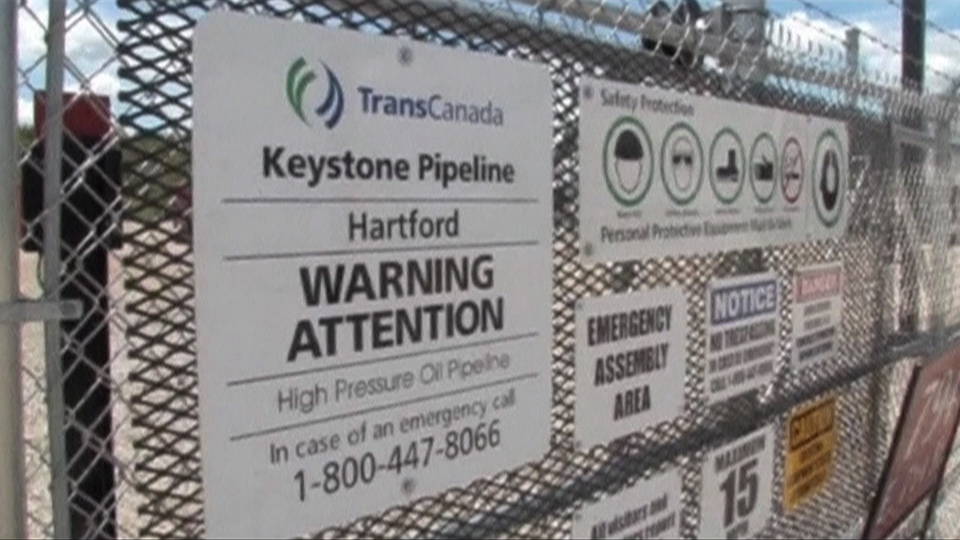 TransCanada Corporation has sued the U.S government over its rejection of the Keystone XL pipeline. On Wednesday, it filed a lawsuit in U.S. federal court alleging President Obama's rejection of the pipeline exceeded his power under the U.S. Constitution. TransCanada also filed legal action under the North American Free Trade Agreement, or NAFTA, claiming the pipeline permit denial was "arbitrary and unjustified." It's seeking $15 billion as part of its NAFTA claim. President Obama rejected the cross-border crude oil pipeline in November, after years of review and one of the most vocal grassroots campaigns this country has seen in decades. We'll have more on this story after headlines.
California Declares State of Emergency over Methane Gas Leak
January 07, 2016
Headlines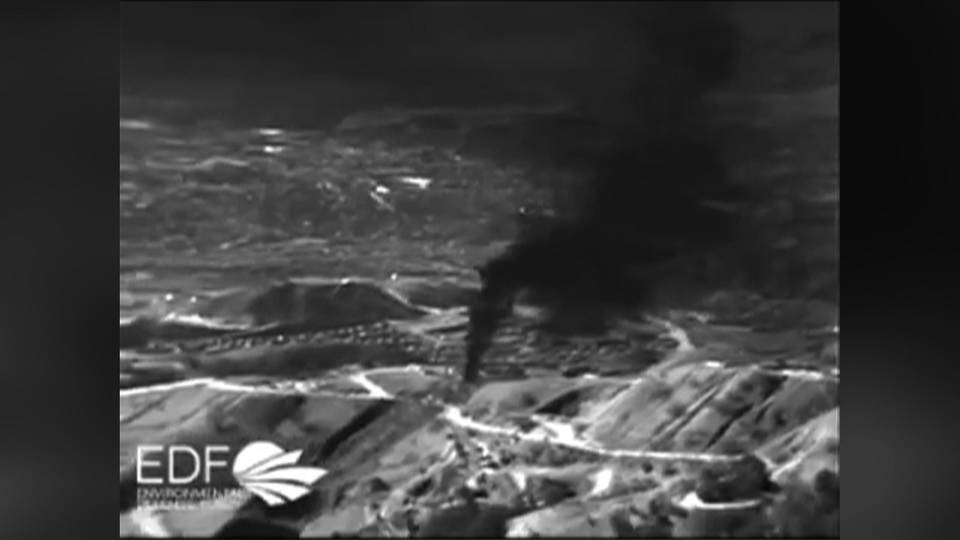 Meanwhile, in California, Governor Jerry Brown has declared a state of emergency Wednesday in a Los Angeles neighborhood where an uncontrollable methane gas leak has spewed more than 150 million pounds of methane into the atmosphere. The declaration comes 10 weeks after the leak was detected. Environmental advocates are calling it the worst environmental disaster since the BP oil spill. Methane is a powerful greenhouse gas that accelerates global warming. The company responsible, Southern California Gas Company, says it could take three to four months to stop the leak.
Texas: Trooper Brian Encinia Indicted on Perjury Charges
January 07, 2016
Headlines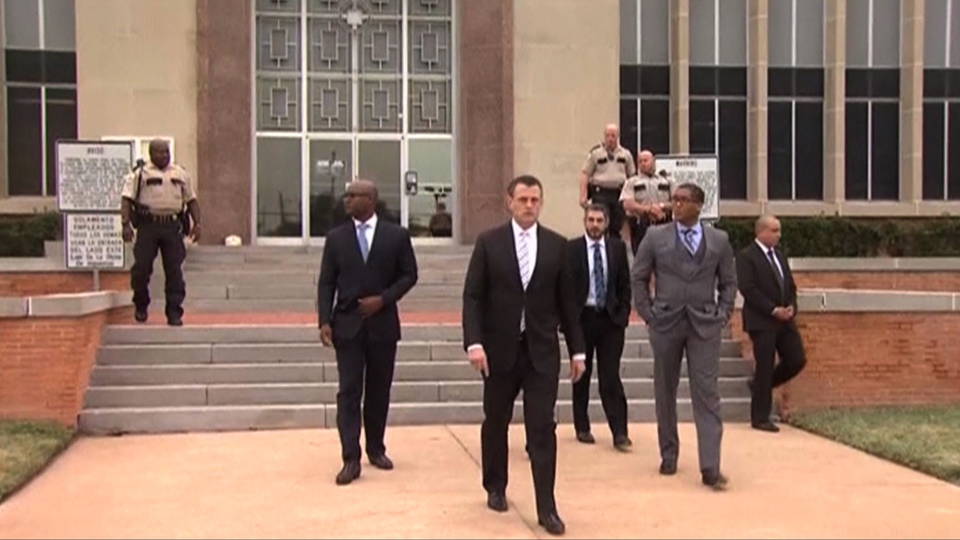 In Texas, State Trooper Brian Encinia has been indicted on perjury charges for lying about the traffic stop of Sandra Bland, the African-American woman who was found hanged in her jail cell three days after Encinia arrested her in July for allegedly failing to signal a lane change. Authorities say Bland committed suicide, a claim her family rejects. On Wednesday, a grand jury indicted Encinia, saying they didn't believe his written statement that he had removed Bland from the vehicle in order to conduct a safer traffic investigation. Dash cam footage of the arrest shows Encinia dragging Sandra Bland out of her car and threatening to "light [her] up." Sandra Bland can later be heard on video accusing the police officer of slamming her head into the ground. She said she had epilepsy, to which Trooper Encinia replies, "Good." The perjury charge against Encinia is a Class A misdemeanor that carries a possible penalty of one year in jail and a $4,000 fine. Following the grand jury announcement, protesters condemned the grand jury for only indicting Encinia on perjury and not the more serious charges of assault.
Protester: "To give him a slap on the wrist and give him a perjury is not a surprise to us, but it is also a hurt and a slap in the face of Sandra Bland's family."
Last month, a grand jury declined to indict jailhouse officers in Bland's death. Her family has filed a wrongful death suit.
China Halts Trading for Second Day This Week Amid Market Fears
January 07, 2016
Headlines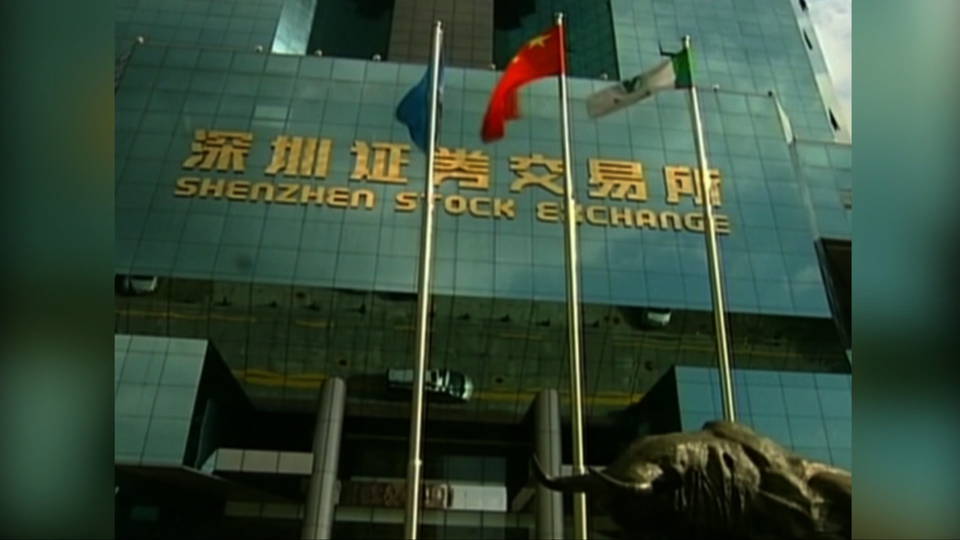 In China, trading was halted for the day for the second time this week after stocks plunged 7 percent in less than half an hour. It was China's shortest trading day in 25 years. This comes as oil prices plunged to the lowest levels in more than a decade. A new report by the World Bank warns that the global economy risks facing a "perfect storm" in 2016, renewing fears about a new global financial crisis.
Libya: At Least 47 Dead in Truck Bomb Attack
January 07, 2016
Headlines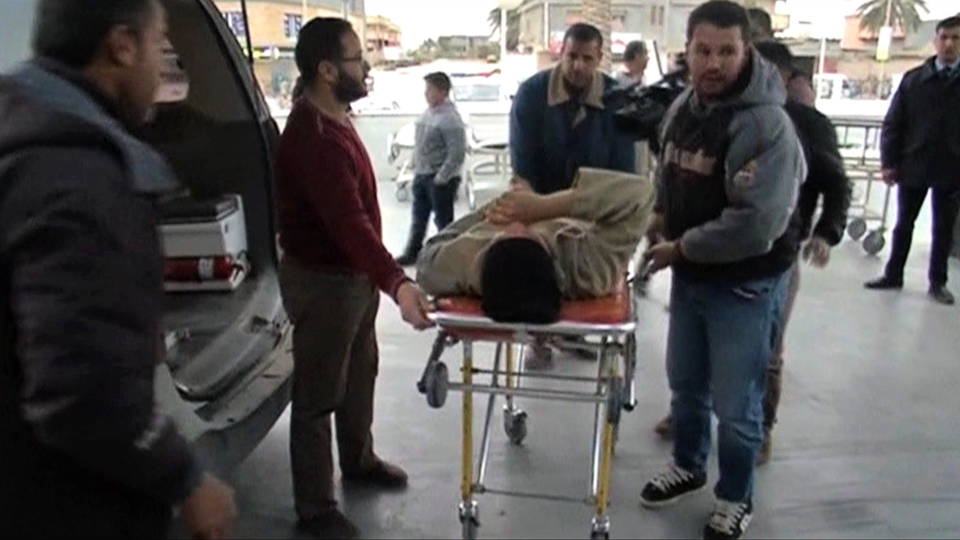 In Libya, at least 47 people have died after a truck bomb exploded outside a police training center in the western city of Zliten. At least 100 more people were wounded in the blast at the al-Jahfal training camp, which had served as a military base during the rule of ousted Libyan leader Muammar Gaddafi.
Afghan Officials: U.S. Drone Strike Killed 5 in Kunar
January 07, 2016
Headlines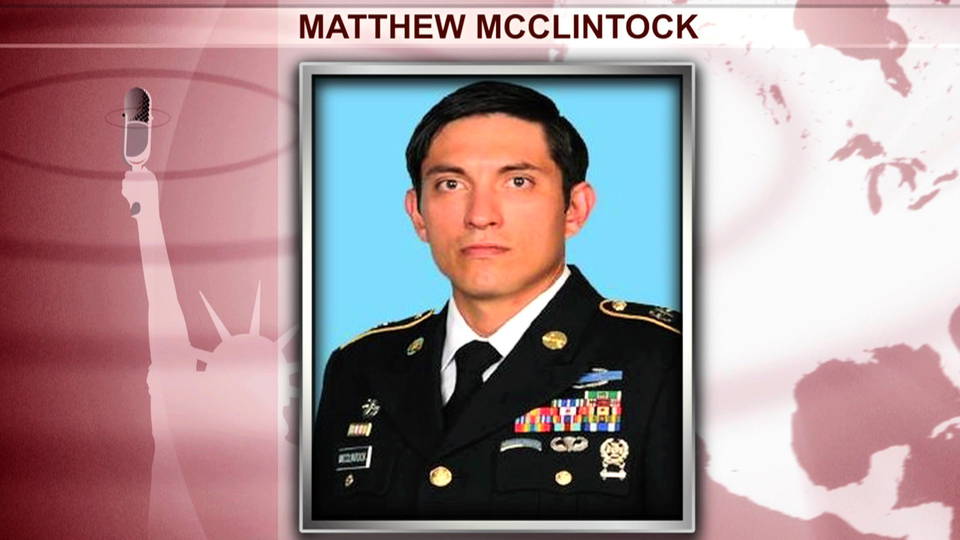 Afghan officials say a U.S. drone strike killed at least five people on Saturday in the eastern province of Kunar. This comes as the U.S. military has disclosed the name of the Army Special Forces soldier who was killed in Helmand province earlier this week. Thirty-year-old Matthew McClintock of Albuquerque, New Mexico, was killed Tuesday during a U.S.-Afghan operation in the city of Marjah. McClintock is the first U.S. soldier to die in Afghanistan in 2016. He leaves behind a wife and infant son.
Yemen: U.S.-Backed Coalition Accused of War Crimes over Use of Cluster Bombs
January 07, 2016
Headlines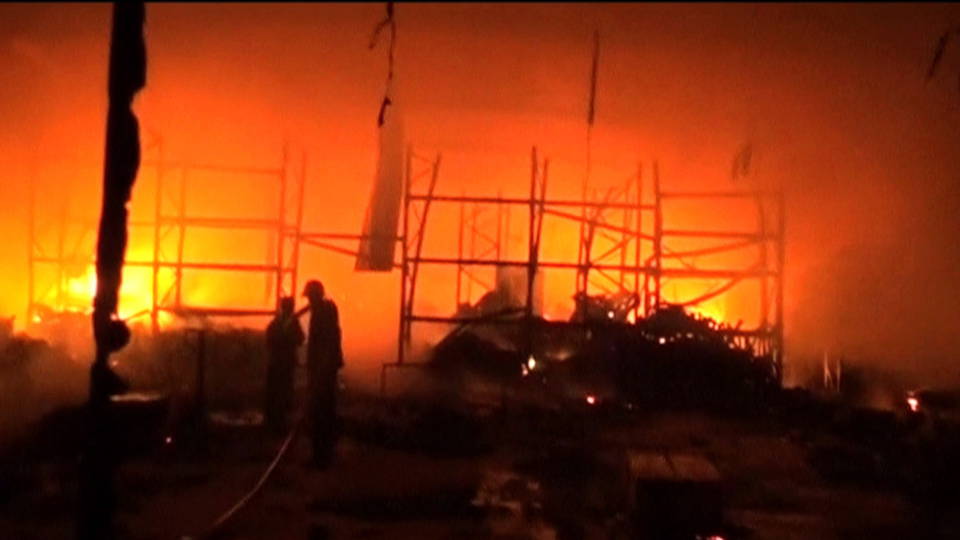 In Yemen, Human Rights Watch is accusing the U.S.-backed, Saudi-led coalition forces of committing war crimes after the forces dropped cluster bombs on residential neighborhoods of the capital Sana'a Wednesday. The United States has reportedly sold internationally banned cluster bombs to Saudi Arabia, which are now being used in Yemen, as part of the series of billion-dollar arms deals between the United States and the Saudis in 2015. Meanwhile, Iran is accusing Saudi Arabia of attacking the Iranian Embassy in Yemen amid escalating tensions between the two countries following Saudi Arabia's execution of Shiite cleric Sheikh Nimr al-Nimr. The cleric was executed Saturday along with 46 others in Saudi Arabia's largest mass execution in decades.
Alabama: Chief Justice Orders State Judges to Defy Marriage Equality Ruling
January 07, 2016
Headlines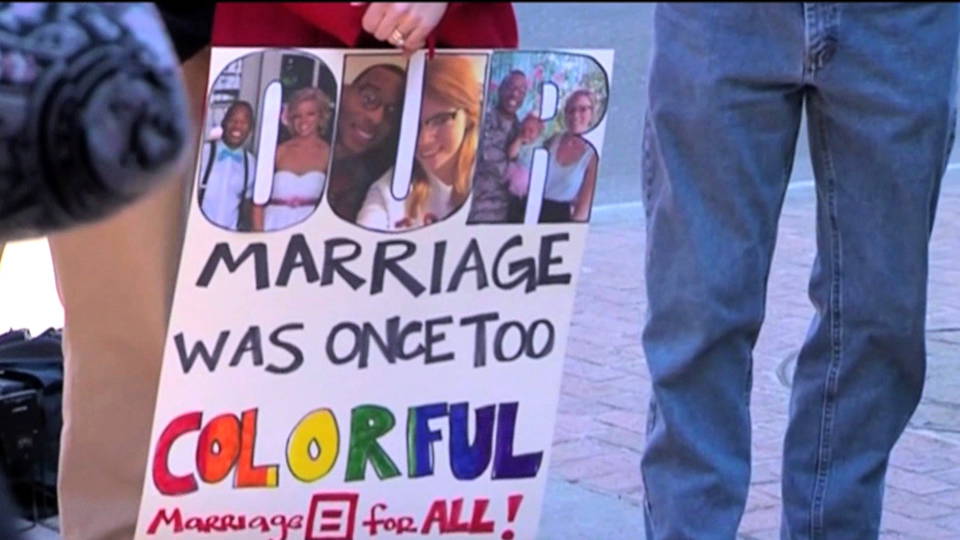 Back in the United States, Alabama's Chief Justice Roy Moore has drawn criticism after insisting that state probate judges must refuse to order same-sex marriage licenses, despite the U.S. Supreme Court decision legalizing marriage equality more than six months ago. On Wednesday, Moore said until the Alabama Supreme Court rules on the Supreme Court decision, the state judges remain bound by an earlier Alabama court order prohibiting same-sex marriage. But if the state judges follow that directive rather than the Supreme Court decision, they could be held in contempt of court. Currently, the majority of Alabama's judges are issuing marriage licenses to all couples, regardless of sexual orientation, although judges in at least nine counties have shut down marriage license operations entirely in order to avoid the Supreme Court's ruling.
New York: Medical Marijuana Dispensaries Open
January 07, 2016
Headlines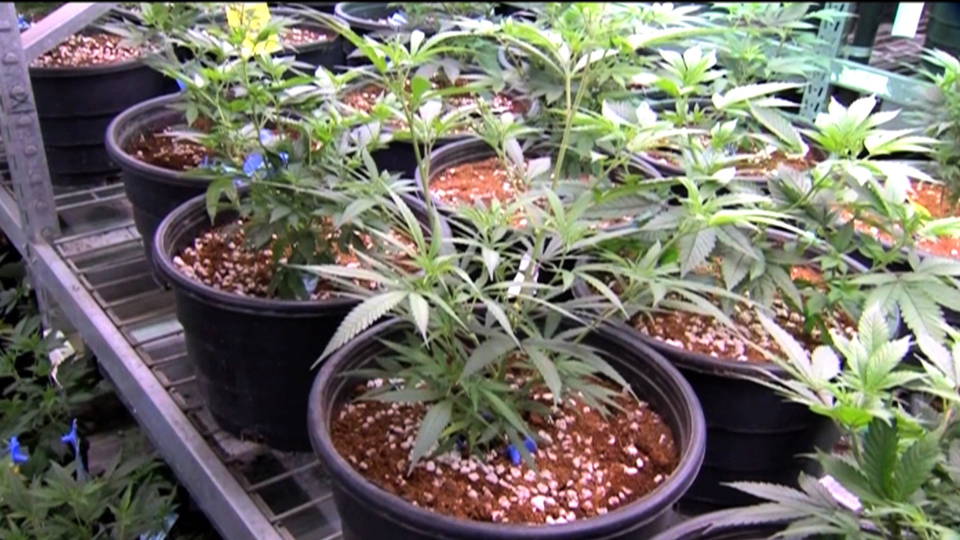 In New York, eight medical marijuana dispensaries are opening across the state today. This comes after New York Governor Andrew Cuomo signed legislation in 2014 legalizing medical marijuana. Nearly half of all U.S. states now allow patients to use marijuana for medical purposes.
Michigan: Protesters Demand Arrest of Gov. Snyder over Flint Water
January 07, 2016
Headlines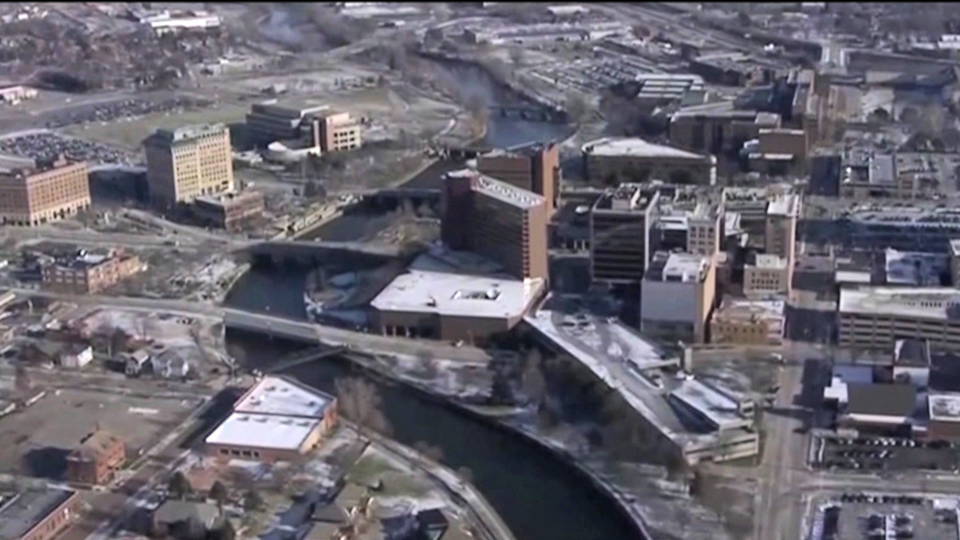 In Michigan, protesters are increasing demands for Governor Rick Snyder's arrest, following the announcement that federal prosecutors have opened an investigation into lead contamination in the drinking water, which causes permanent health impacts including memory loss and developmental impairment. The contamination began after an unelected emergency manager appointed by Governor Snyder switched the city's water source to the long-polluted Flint River in a bid to save money. Researchers at Virginia Tech who have been testing Flint water say the city could have corrected the problem by better treating the water at a cost of as little as $100 a day. Michigan Governor Rick Snyder declared a state of emergency for Flint Wednesday, after learning of the federal probe. Many are now calling for criminal action against Governor Snyder himself, accusing him of knowing about the problem far earlier and refusing to take action. Newly released emails show Snyder's chief of staff, Dennis Muchmore, alerted Governor Snyder of the contamination problem more than six months ago, saying Flint residents are "concerned and rightfully so about the lead level studies they are receiving. These folks are scared and worried about the health impacts and they are basically getting blown off by us (as a state we're just not sympathizing with their plight)." On Wednesday, celebrity singer Cher joined the chorus of people calling for Snyder's arrest to her nearly 3 million followers, tweeting: "Gov. of Michigan is a Murderer... #JailforRick."
Trump Gives Away 10 Times Too Many Tickets for VT Rally
January 07, 2016
Headlines
In Vermont, the city of Burlington is preparing for potential chaos at a rally for presidential candidate Donald Trump tonight, after Trump gave away more than 20,000 free tickets for a venue that holds only 1,400 people. Burlington Police Chief Brandon del Pozo said: "If Phish was holding a free concert at the Flynn and gave away 20,000 free tickets, we would cancel the event out of public safety concerns. We are committed to accommodating the campaign because political speech is the very essence of the First Amendment."
Oregon: Northern Paiute Tribe Condemns Wildlife Refuge Occupation
January 07, 2016
Headlines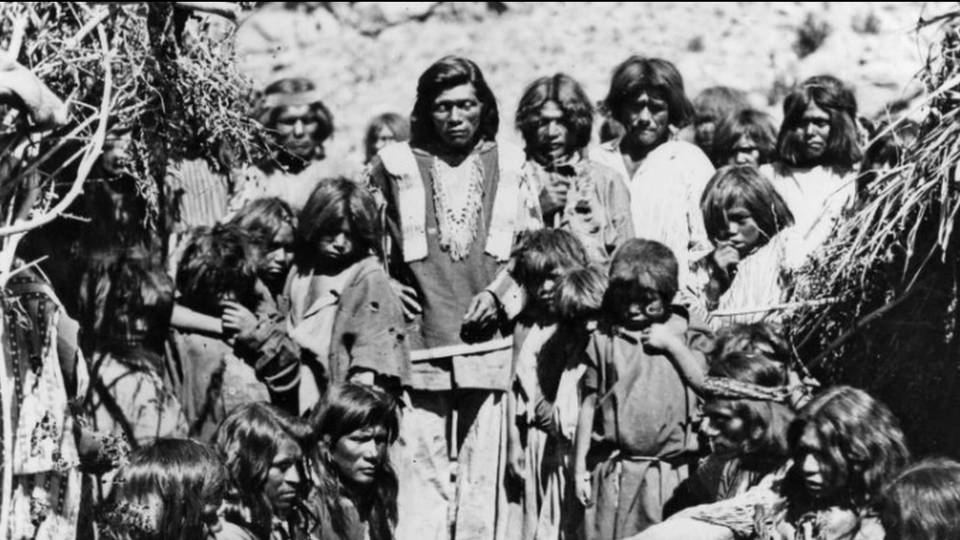 And in Oregon, the Northern Paiute tribe has condemned the ongoing occupation of the Malheur National Wildlife Refuge by white right-wing militia members. On Saturday, a self-styled right-wing antigovernment militia calling itself the Citizens for Constitutional Freedom took over the wildlife refuge in support of two ranchers sentenced to prison for setting fires that burned federal land. Leaders of the occupation include Ammon and Ryan Bundy, the sons of Nevada rancher Cliven Bundy, who refused to pay decades' worth of cattle grazing fees, prompting a standoff with federal rangers in 2014 in Nevada. The militia has called for the wildlife refuge land to be "returned to them." But leaders of the Northern Paiute tribe said that if the land of the wildlife reserve in Oregon should be returned to anyone, it should be returned to the tribe. The tribe has rights to the land under a treaty signed by the U.S. government more than a century ago. On Wednesday, tribal council member Jarvis Kennedy contrasted the federal government's treatment of the armed militia members with the violent, forced removal of the Northern Paiute more than a century earlier.
Jarvis Kennedy: "My name is Jarvis Kennedy, Burns Paiute tribal councilman. I've got a question for the world out there, because all the eyes are on this little tribe here. What if it was a bunch of natives that went out there and overtook that or any federal land? We weren't removed; we were killed and ran off our land, marched in snow out there hundreds of miles to forts. When they finally let us go, we didn't have no place to go. Our land was already taken. They gave us 10 acres at the city dump. Think about that."