Iowa Caucuses: Cruz Beats Trump; Sanders and Clinton in Tie
February 02, 2016
Headlines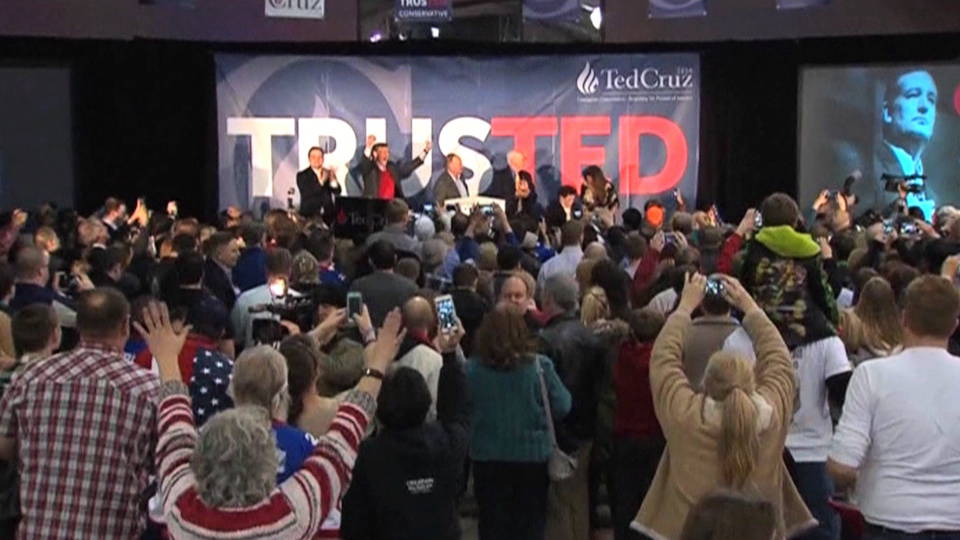 The Iowa caucuses saw an upset victory for Republican Senator Ted Cruz over front-runner Donald Trump and a virtual tie between Hillary Clinton and rival Bernie Sanders. The latest returns show Clinton leading Sanders by less than half a percentage point, a result that would split Iowa's delegate votes for the Democratic nomination. Addressing supporters, Sanders said Iowa has begun a "political revolution."
Sen. Bernie Sanders: "I think the people of Iowa have sent a very profound message to the political establishment, to the economic establishment and, by the way, to the media establishment. The powers that be—Wall Street with their endless supply of money, corporate America, the large campaign donors—are so powerful that no president can do what has to be done alone. And that is why—and that is why what Iowa has begun tonight is a political revolution."
Sanders was able to catch up with Clinton in Iowa despite polls once showing him 40 points behind. On the Republican side, Ted Cruz upset Donald Trump with the help of a strong evangelical turnout. Cruz called his win a "victory for the grassroots."
Sen. Ted Cruz: "Tonight is a victory for the grassroots. Tonight is a victory for courageous conservatives across Iowa and all across this great nation. Tonight, the state of Iowa has spoken."
We'll have more from Iowa after headlines.
World Health Org. Declares Zika an International Public Health Crisis
February 02, 2016
Headlines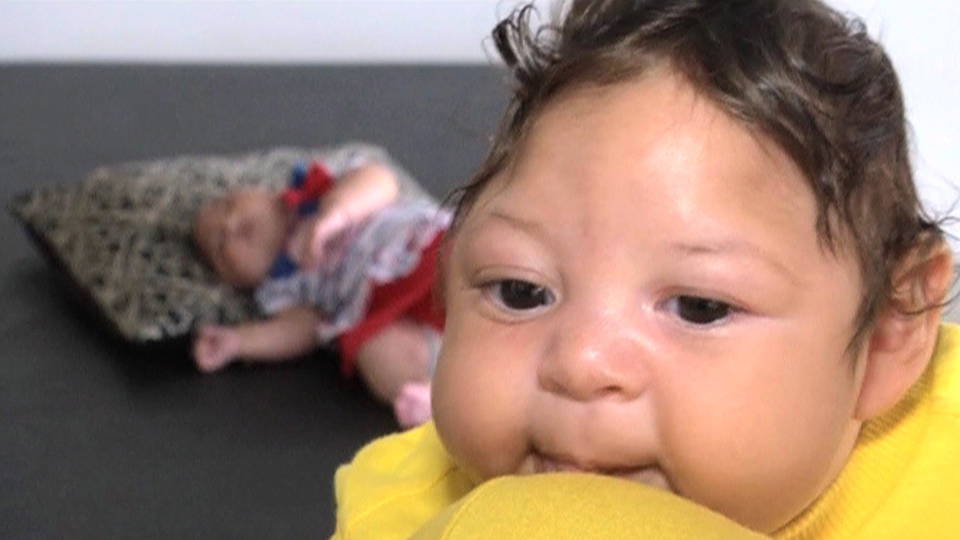 The World Health Organization has declared the Zika virus an international public health emergency. While the virus itself is usually not life-threatening, it appears to be linked to microcephaly, which causes babies to be born with abnormally small heads. Microcephaly also causes a host of other health problems, including seizures, developmental delays, hearing loss and vision problems. The WHO says the Zika virus is "spreading explosively" and that up to 4 million people in the Americas could be infected by the end of this year. World Health Organization Director-General Dr. Margaret Chan spoke out at a news conference in Geneva.
Dr. Margaret Chan: "I am now declaring that the recent cluster of microcephaly and other neurological abnormalities reported in Latin America, following a similar cluster of French Polynesia in 2014, constitutes a public health emergency of international concern."
Scientists have linked rising temperatures from global warming to the increased incidence of mosquito-borne infections such as Zika.
Saudi Arabia Admits to October Airstrike on MSF Hospital
February 02, 2016
Headlines
A Saudi military spokesman has acknowledged Saudi Arabia bombed a Doctors Without Borders hospital in Yemen in October. Saudi Arabia had previously denied the October 27 airstrike, which injured one person and completely destroyed the small hospital in Saada province, leaving an estimated 200,000 people without access to a medical facility. The U.S.-backed, Saudi-led coalition has been accused of carrying out multiple attacks on health facilities in Yemen in recent months. In January, an airstrike destroyed another hospital supported by Doctors Without Borders, killing at least six patients and staff. Doctors Without Borders Executive Director Jason Cone has accused Saudi Arabia of waging the ongoing war in Yemen with "utter disregard for international humanitarian law."
Afghanistan: Taliban Attack in Kabul Kills 20 Police Officers
February 02, 2016
Headlines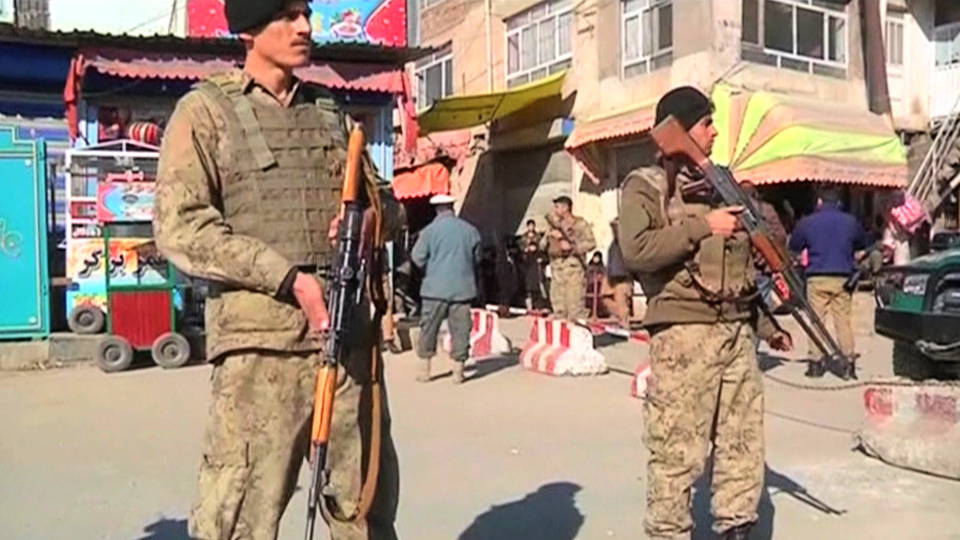 In Afghanistan, a Taliban suicide attack near a police complex in Kabul has killed at least 20 police officers and wounded dozens more. It's the latest in a growing string of Taliban attacks in the capital. This comes as U.S. military officials confirm that Afghan soldier and police casualties were up by nearly a third in 2015. U.S. military officials are increasing pressure on the Obama administration to change its rules to give U.S. forces a larger role in military operations in Afghanistan.
Guatemala: Former Officers on Trial for Crimes of Sexual Slavery in 1980s
February 02, 2016
Headlines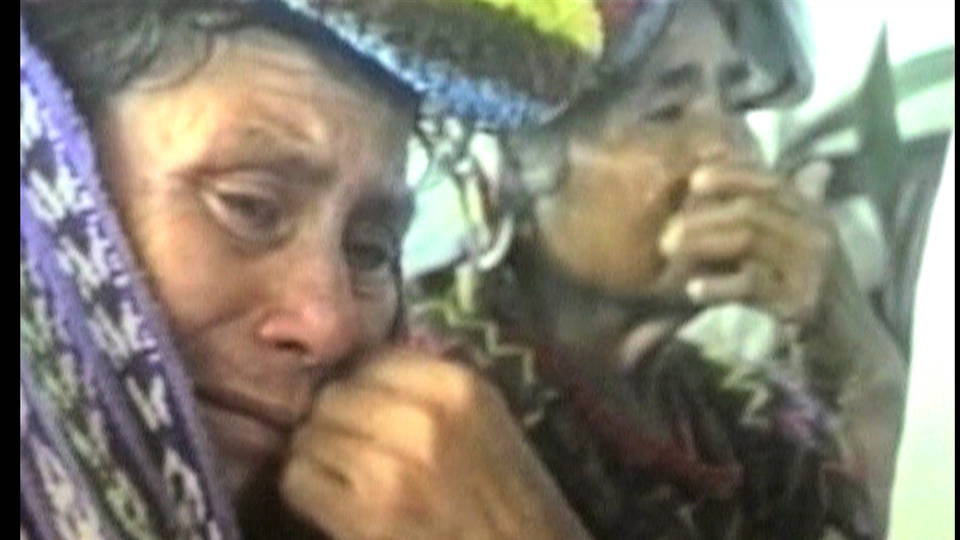 In Guatemala, two former military officers are on trial for crimes of sexual and domestic slavery and forced disappearance perpetrated against indigenous Mayan women in 1982 during the U.S.-backed dirty wars. A 1999 U.N.-backed Truth Commission report found that the Guatemalan military systematically used rape as a weapon of terror during the decades-long war, but this is the first time any individual officers have faced trial related to these crimes. The trial, which opened Monday, comes after decades of organizing by the women, who say that they were forced into sexual slavery for months in the small village of Sepur Zarco in eastern Guatemala. They say they were required to report for 12-hour shifts, during which soldiers forced them to clean, cook and submit to routine gang rapes. The women are now in their seventies and eighties. Ada Valenzuela of the collective Breaking the Impunity called the trial a historic step.
Ada Valenzuela: "This is a symbolic and historic case that marks a first, not only in the history of Guatemala but also in the world, because it is the first time a national tribunal has tried a case of sexual violence, sexual slavery and domestic slavery as crimes of war, which were committed during the armed civil conflict in Guatemala."
Turkey: Crackdown on Kurdish Communities, Academics, Journalists
February 02, 2016
Headlines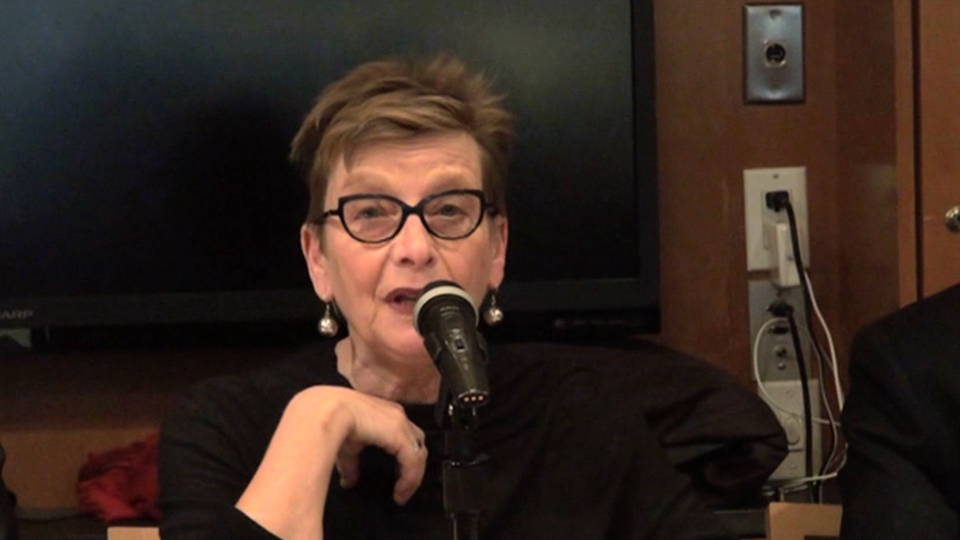 International academics are raising concern about the crackdown against their Turkish colleagues who have signed a petition denouncing the Turkish military's violent crackdown on Kurdish communities. The petition, entitled "We Will Not Be a Party to This Crime," has been signed by more than 2,000 professors, including Noam Chomsky, Judith Butler and David Harvey. In response, Turkish President Recep Tayyip Erdogan has verbally attacked the professors. Turkish security forces have arrested more than two dozen professors on charges of spreading "terrorism propaganda." In New York City, dozens of academics held a press conference to call attention to the crackdown. Columbia University professor Marianne Hirsch spoke out.
Marianne Hirsch: "The petition that was signed by over 2,000 people, 'We Will Not Be a Party to This Crime,' merely asked the government to observe national and international law and to initiate a peace process with the populations of southeast Anatolia in this Kurdish-dominated region that they have been targeting with major acts of persecution. Almost immediately, the signatories of this petition were targeted by the Turkish government, and they were accused, as we've been hearing, of terrorist propaganda, investigated by their universities and otherwise harassed."
This comes as a top U.N. human rights official is urging Turkey to investigate a report that the army opened fire on unarmed civilians in the majority Kurdish town of Cizre. The shooting was captured on film by Turkish journalist Refik Tekin. The video appears to show security forces shooting at a group of unarmed people, some of whom are carrying white flags. At least two people were said to be killed. The journalist is now facing arrest on charges of belonging to a terrorist organization.
U.N. Working Group Says U.S. Should Consider Reparations for Slavery
February 02, 2016
Headlines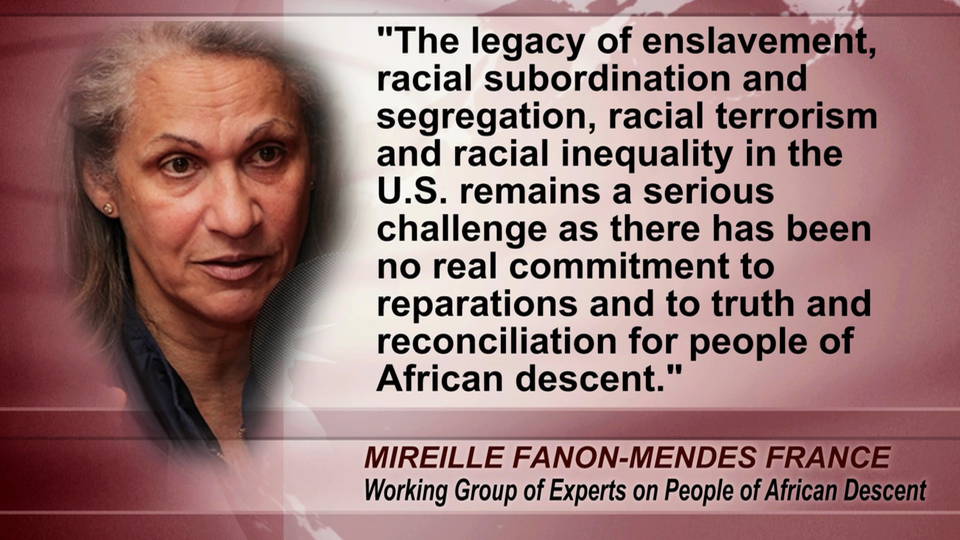 A United Nations working group says the United States should consider reparations to African Americans whose ancestors were enslaved as part of trans-Atlantic slave trade. The U.N. Working Group of Experts on People of African Descent released its recommendations after spending a week meeting with African Americans across the United States, including in Baltimore, Chicago, New York City, D.C. and Jackson, Mississippi. The fact-finding mission's chair, Mireille Fanon-Mendès France, said, "The legacy of enslavement, racial subordination and segregation, racial terrorism and racial inequality in the U.S. remains a serious challenge as there has been no real commitment to reparations and to truth and reconciliation for people of African descent."
Report: South Sudan Faces Violence and Economic Decline
February 02, 2016
Headlines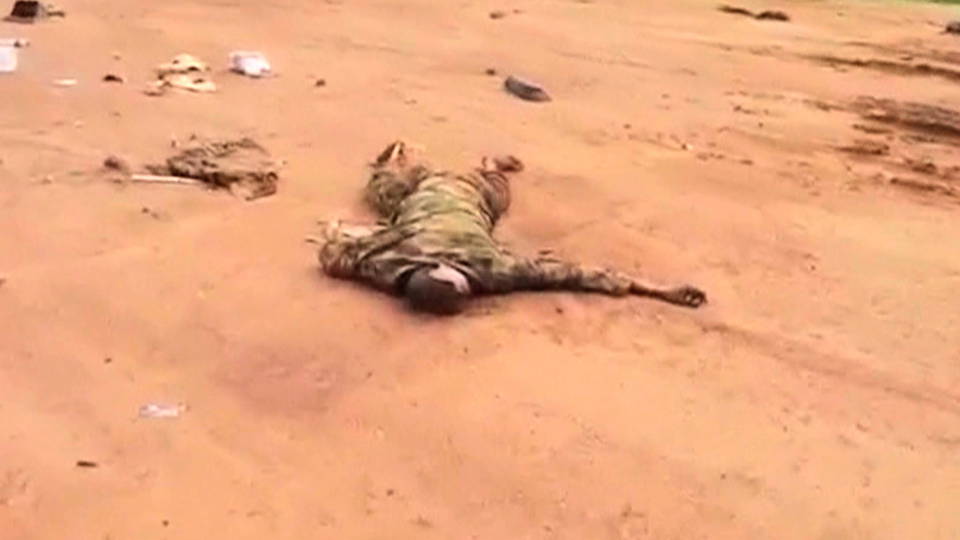 In news from Africa, a new report warns of continued violence and economic decline in South Sudan, which has been gripped by bouts of civil war since 2013. The report cites at least five violations of the ceasefire, which took effect more than a year ago. Since 2013, thousands have died in the conflict, and famine is widespread. South Sudan is the world's newest country. It gained independence from Sudan in 2011.
India: Supreme Court Hears Challenge to Ban on Sex Between Gay Adults
February 02, 2016
Headlines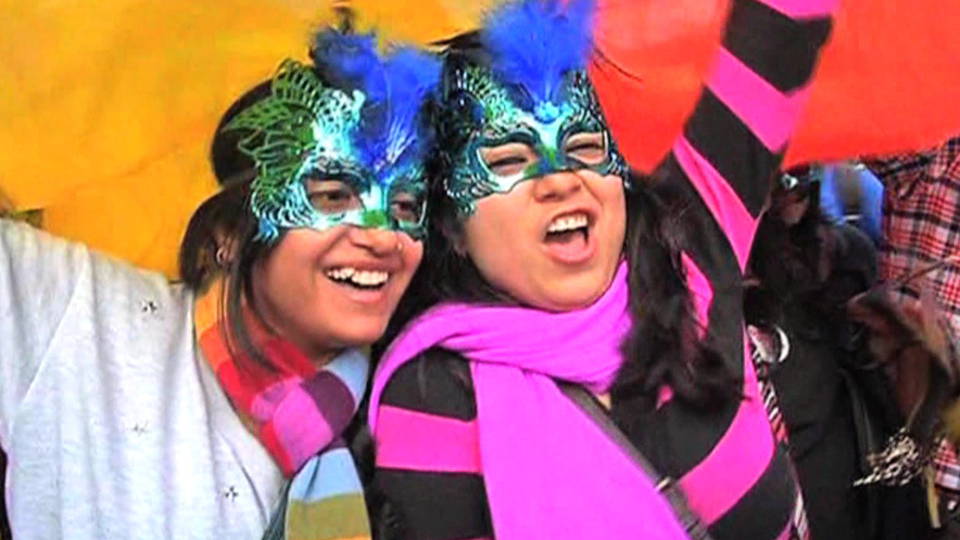 In India, the Supreme Court has begun hearings in a case that could strike down a colonial-era law that criminalizes sex between gay, lesbian and transgender adults. The law, known as Section 377, was ruled unconstitutional in 2009, but it was reinstated in 2013. Hundreds of people report being arrested under the law. Activists also say there has been a surge of attacks against gay, lesbian and transgender people since the law was reinstated.
DHS to Revoke License of Berks Family Detention Center in PA
February 02, 2016
Headlines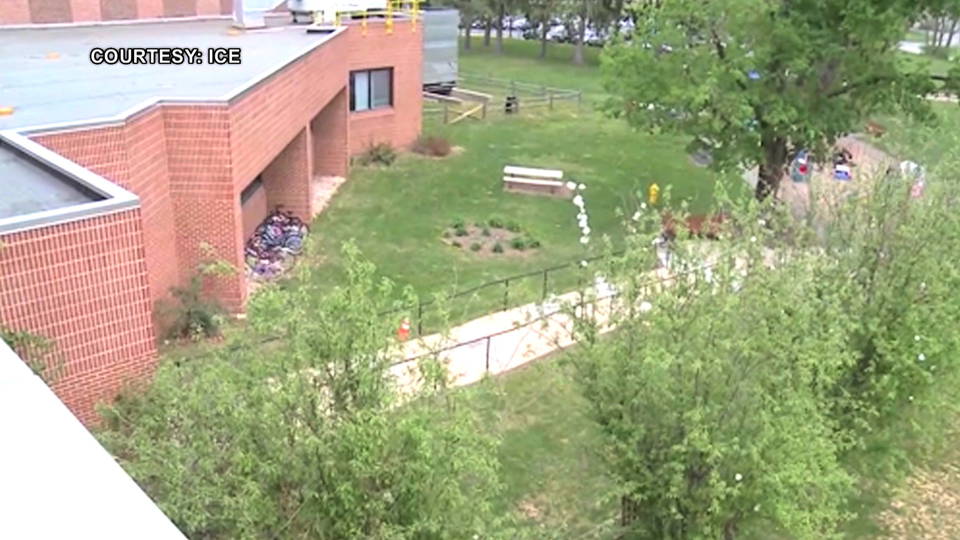 The Department of Human Services has announced it will revoke the license of the Berks Family Detention Center in Pennsylvania. This comes after a lengthy campaign by a coalition of grassroots organizations to shut down the controversial family detention center, which has housed thousands of parents and children seeking U.S. asylum. Berks is one of only three family detention centers in the United States. To see our recent report on the Berks Family Detention Center from Democracy Now! criminal justice correspondent Renée Feltz, go to democracynow.org.
OR: Protesters Face Off over Ongoing Wildlife Reserve Occupation
February 02, 2016
Headlines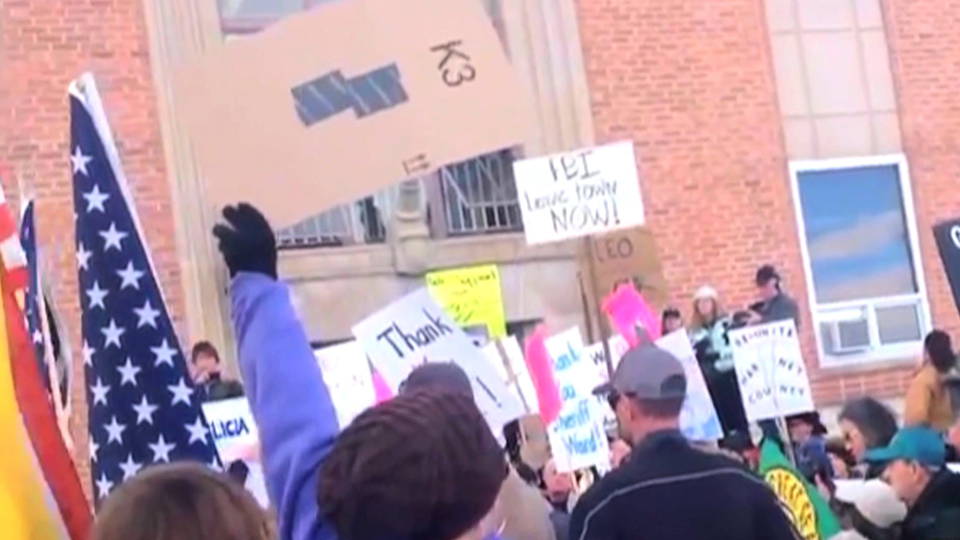 In Burns, Oregon, as many as 500 people faced off yesterday in competing protests over the ongoing armed occupation of the federal wildlife reserve. On January 2, a right-wing anti-government militia took over the wildlife refuge in support of two ranchers sentenced to prison for setting fires that burned federal land. The ranchers later turned themselves in to authorities, but militia members continued their occupation despite the protest of local residents. On Monday, both residents opposed to the occupation and some of their supporters rallied in front of the Harney County Courthouse during a tense standoff that lasted more than two hours. There are reportedly only four remaining militia members continuing the armed occupation.
Kansas Took Custody of Vet's Kids over His Use of Medical Marijuana
February 02, 2016
Headlines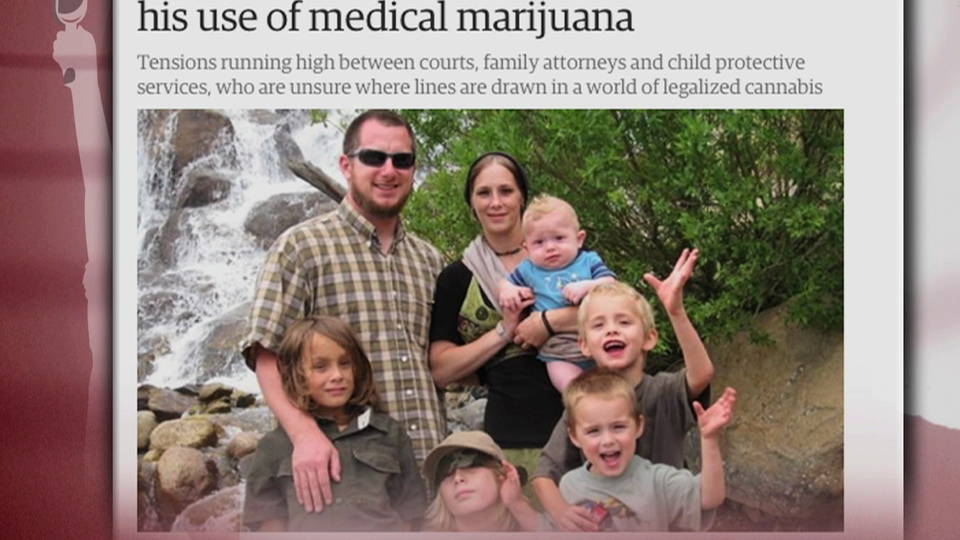 In Kansas, a U.S. military veteran is fighting to regain custody of five of his children, after Kansas took them into child custody last year over his use of medical marijuana. Raymond Schwab says he treats his PTSD and chronic pain with homemade cannabis butter. Last April, he and his wife were preparing to move to Colorado, where marijuana use is legal. But before they could finish the move, the Schwabs say the state of Kansas took their five youngest children into state custody, on suspicion of child endangerment. Even though the state later found these allegations to be unsubstantiated, Schwab says Kansas is requiring him to provide four months of drug-free urine tests to get his kids back.
Spoof Edition of NYT Distributed Across New York City
February 02, 2016
Headlines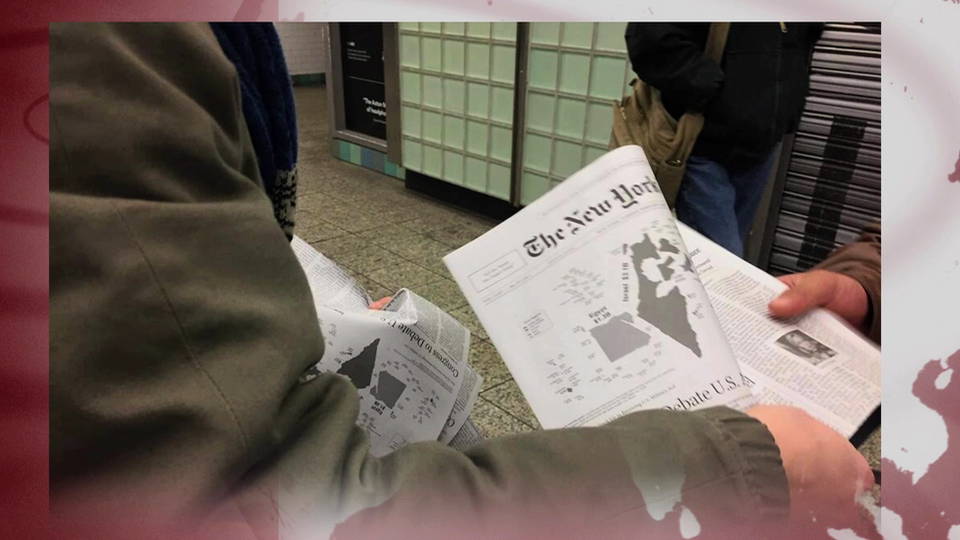 A Palestinian village has been awarded the Nobel Peace Prize, and Israel is throwing open its doors to refugees—at least, according to a fake version of The New York Times being distributed across New York City today. The prank copy of the revered "Gray Lady" also says Democratic presidential candidate "Hilarity Clifton" plans to quit the presidential race and instead head up a women's nonprofit based in Ramallah. The edition even has fake ads. It's not yet clear who is behind the prank. The group The Yes Men pulled off a similar prank in 2008.
Civil Rights Lawyer Myron Beldock Dies at 86
February 02, 2016
Headlines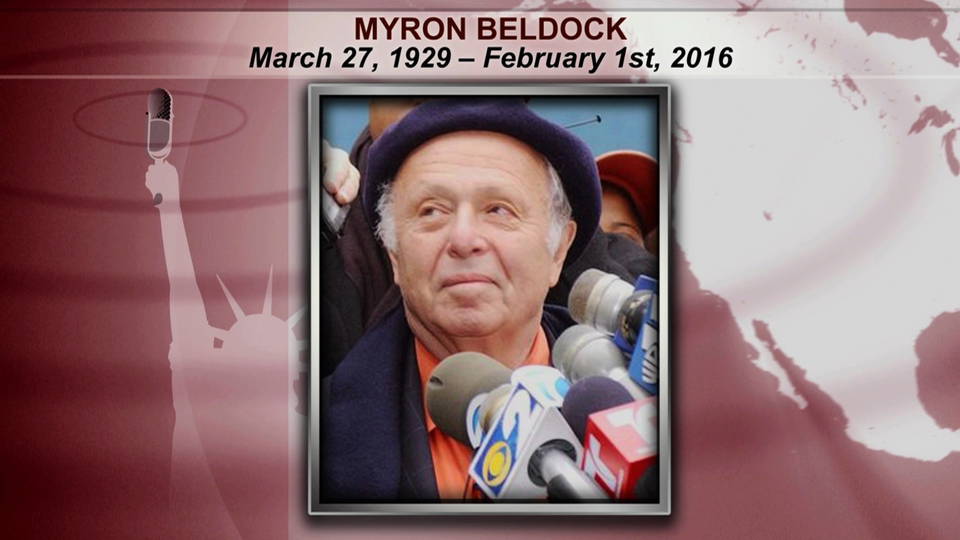 And civil rights lawyer Myron Beldock has died. Throughout the course of his legal career, Beldock championed the cases of those who had been discriminated against by the justice system. He is best known for defending Yusef Salaam, one of the five teenagers falsely convicted in the 1989 Central Park jogger case. He also defended former boxer Rubin "Hurricane" Carter, who served 19 years in prison for three murders in New Jersey, before Beldock helped win his freedom. Beldock died Monday in Manhattan at the age of 86.