Tornadoes Kill 7 in U.S. as Climate Change Fuels Extreme Weather
February 25, 2016
Headlines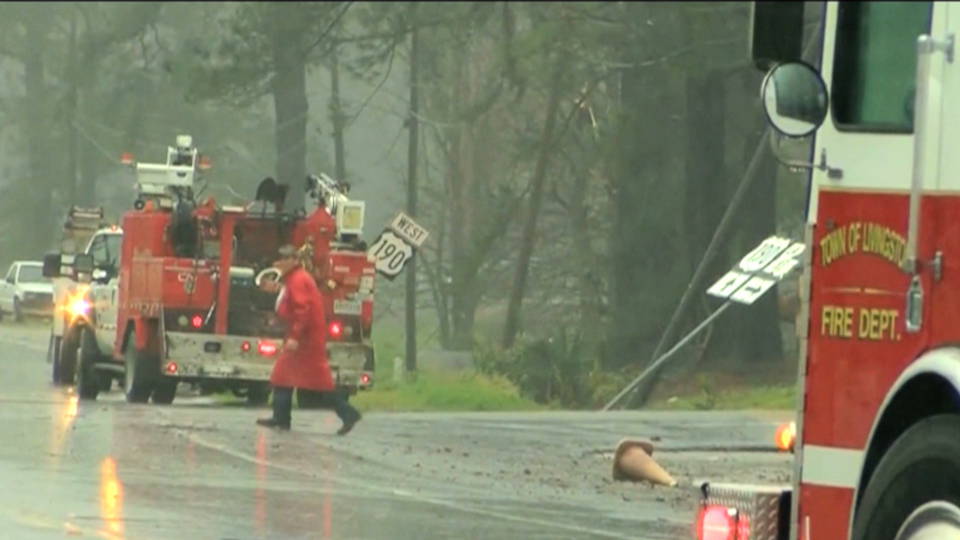 At least seven people have died as more than 50 tornadoes swept across parts of the South and eastern United States over the last two days. The extreme weather has destroyed hundreds of homes and forced the closure of schools and government offices. At least four people have died in Virginia, including a two-year-old boy. Virginia Governor Terry McAuliffe has declared a state of emergency. Scientists have linked an increase in the intensity and deadliness of tornadoes to climate change.
Pentagon Contractors in Iraq Increases Eightfold over Last Year
February 25, 2016
Headlines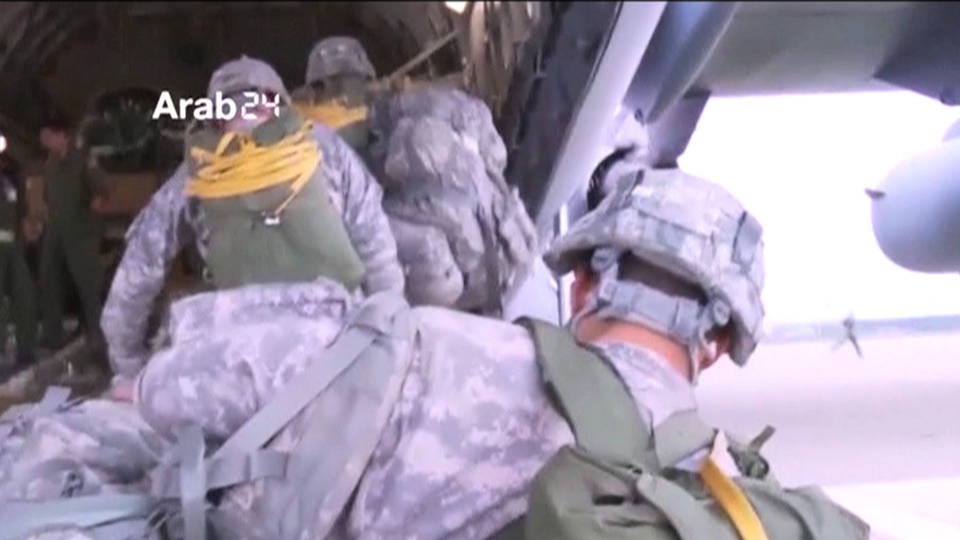 New government documents show that the number of private contractors hired by the Pentagon in Iraq has increased eightfold over the past year. There are currently more than 2,000 private contractors working for the Pentagon in Iraq, up from only 250 contractors last year. This comes as the Pentagon has also increased the number of U.S. troops in Iraq, up to 3,700 soldiers.
Topics:
Report Says Israeli Security Agency Is Abusing Palestinian Prisoners
February 25, 2016
Headlines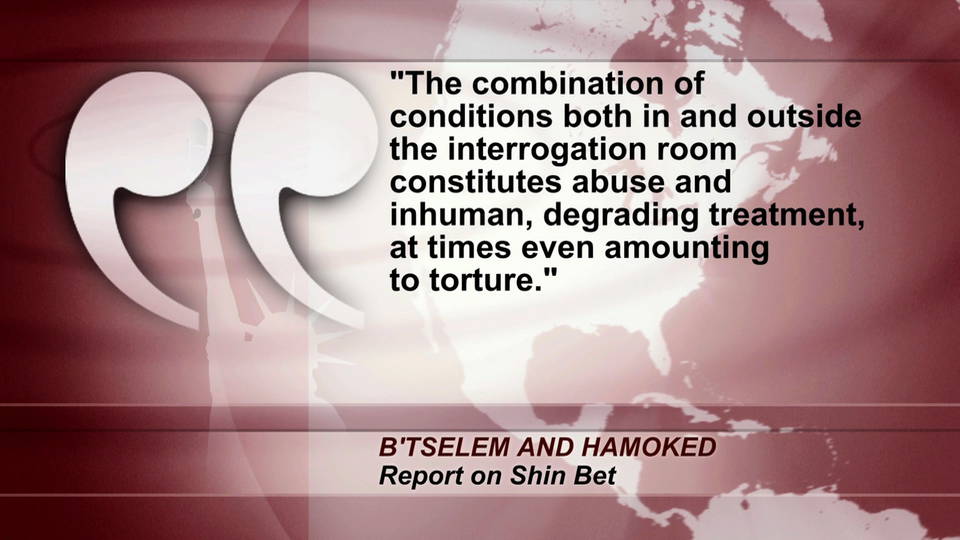 A new report by two Israeli human rights groups accuses the Israeli Shin Bet security agency of abusing dozens of Palestinian prisoners at the Shikma interrogation facility. The report, issued by the groups B'Tselem and HaMoked, says Palestinian prisoners are exposed to extreme heat or cold, deprived of sleep and denied sufficient food. It concludes, "The combination of conditions both in and outside the interrogation room constitutes abuse and inhuman, degrading treatment, at times even amounting to torture."
Topics:
Activists Urge Oscar Nominees to Reject Free Trip to Israel
February 25, 2016
Headlines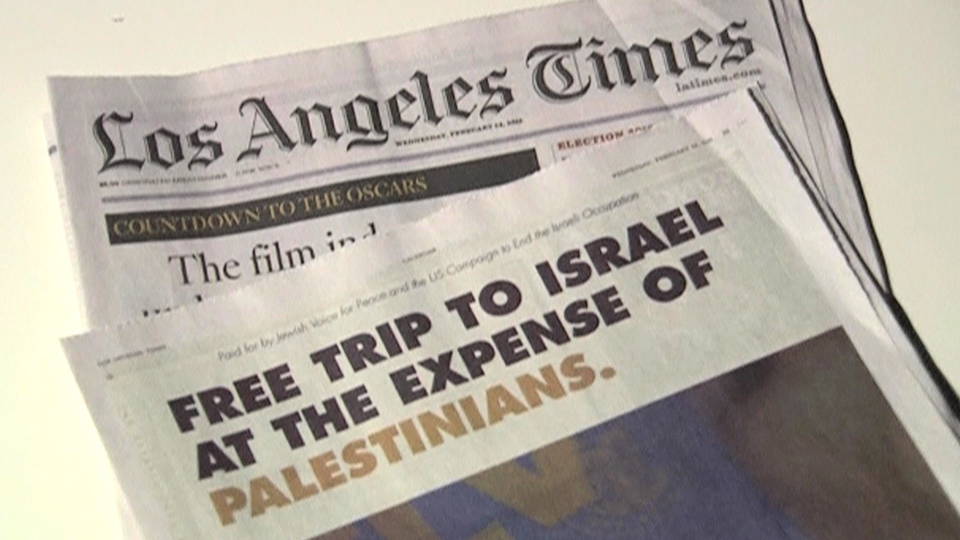 This comes as two U.S.-based groups have taken out a full-page ad in the Los Angeles Times urging Oscar nominees to skip a trip to Israel, which is being offered as part of an awards gift bag. The gift bag is being handed out by a marketing company and is not affiliated with the Academy of Motion Picture Arts and Sciences. Organizers say they are calling on Oscar-nominated directors and actors to skip the 10-day free trip because of Israel's continued occupation of Palestinian territories. The trip is partially funded by the Israeli government.
Topics:
Five Remaining Republican Candidates to Debate Tonight in Houston
February 25, 2016
Headlines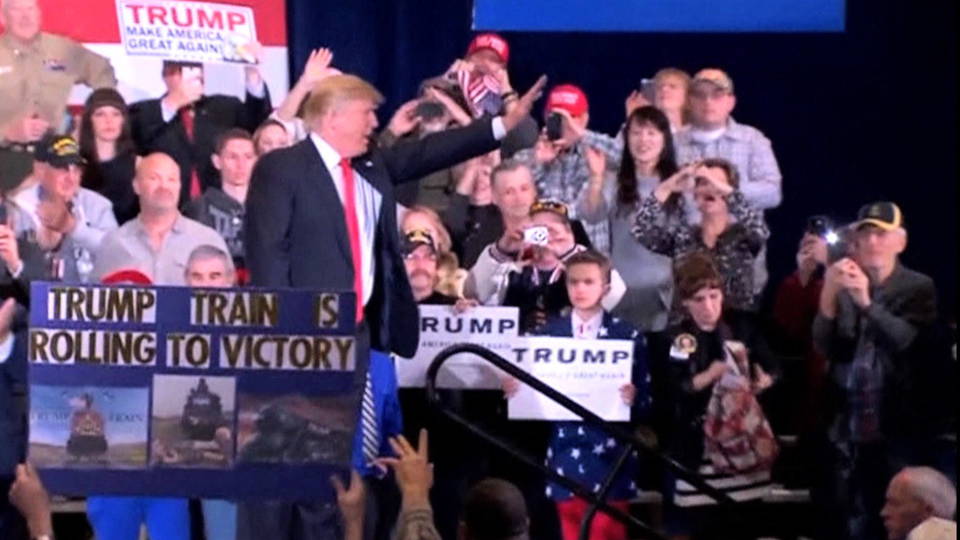 In news from the campaign trail, the five remaining Republican presidential candidates—real estate mogul Donald Trump, Texas Senator Ted Cruz, Florida Senator Marco Rubio, neurosurgeon Ben Carson and Ohio Governor John Kasich—will face off in Houston for the last debate before Super Tuesday. Donald Trump has won three of the four primaries and caucuses to date. On Tuesday, 11 states and the territory American Samoa will hold primary contests.
Topics:
#BlackLivesMatter Activist Interrupts Private Clinton Fundraiser
February 25, 2016
Headlines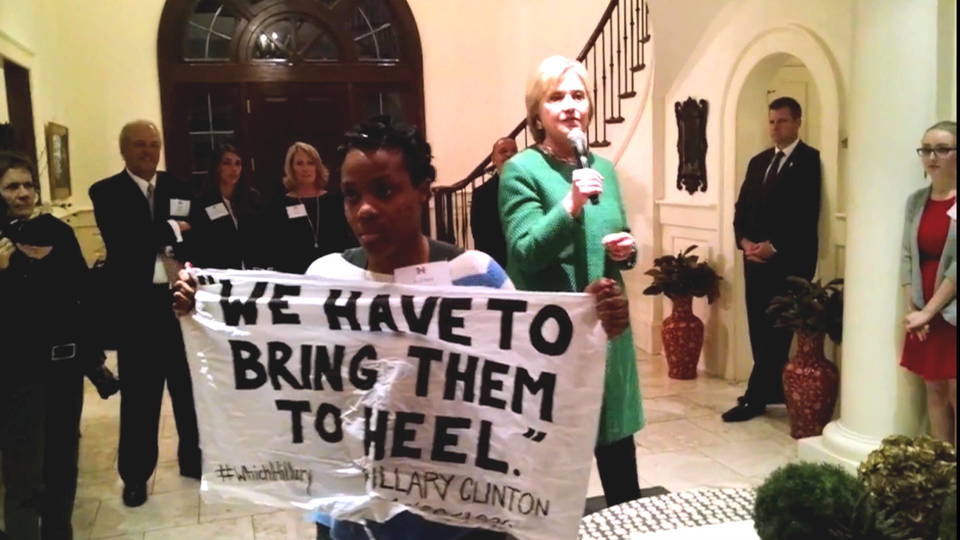 Meanwhile, a Black Lives Matter activist interrupted Democratic presidential candidate Hillary Clinton during a private fundraiser Wednesday night in Charleston, South Carolina. During the event, Ashley Williams held a banner reading "We have to bring them to heel"—a reference to controversial statements Clinton made in 1996 about some youth, whom she called "superpredators." Williams then confronted Clinton, saying, "I am not a superpredator."
Ashley Williams: "I'm not a superpredator, Hillary Clinton."
Hillary Clinton: "OK, fine. We'll talk about it."
Ashley Williams: "Can you apologize to black people for mass incarceration?"
Hillary Clinton: "Well, can I talk? OK, and then maybe you can listen to what I say."
Ashley Williams: "Yes, yes, absolutely."
Hillary Clinton: "OK, fine. Thank you very much. There's a lot of issues, a lot of issues in this campaign." [...]
Ashley Williams: "I know that you called black youth superpredators in 1994.
Please explain your record. Explain it to us. You owe black people an apology."
Hillary Clinton: "Well, I'll tell you what, if you will give me a chance to talk, I'll—I'll tell you something. You know what? Nobody's ever asked me before. You're the first person to ask me, and I'm happy to address it, but you are the first person to ask me, dear. Um, OK, back to the issues."
That was Black Lives Matter activist Ashley Williams confronting Hillary Clinton at a private fundraiser on Wednesday night. She was then escorted away. Williams says a friend contributed $500 so she could attend the private event.
Obama Considering NV Gov. Brian Sandoval for Supreme Court
February 25, 2016
Headlines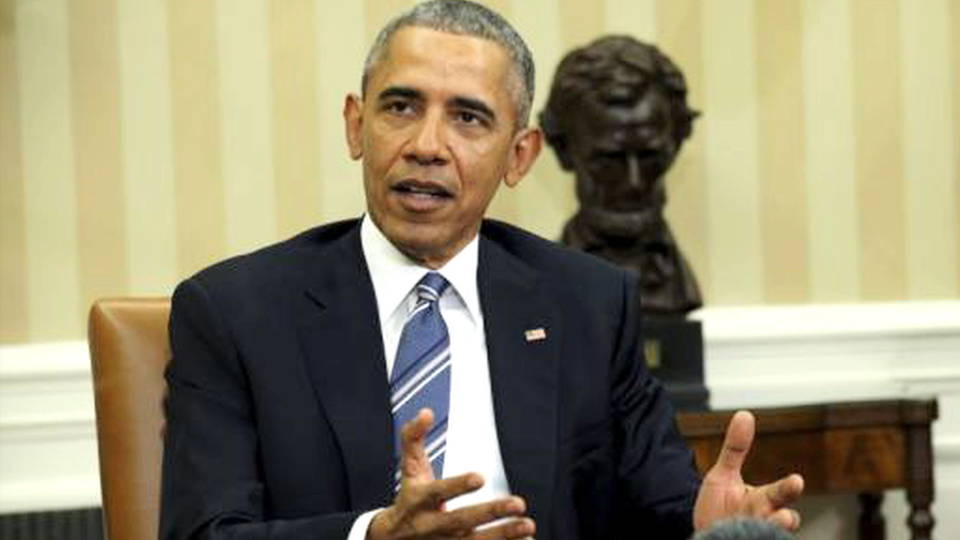 President Obama is reportedly considering Nevada Republican governor and former federal judge Brian Sandoval as a potential Supreme Court nomination, following the death of Justice Antonin Scalia. This comes as Republicans continue to say they will not consider any nominations put forward by President Obama.
Topics:
Turkey: Protests Halt Construction of Copper Mine
February 25, 2016
Headlines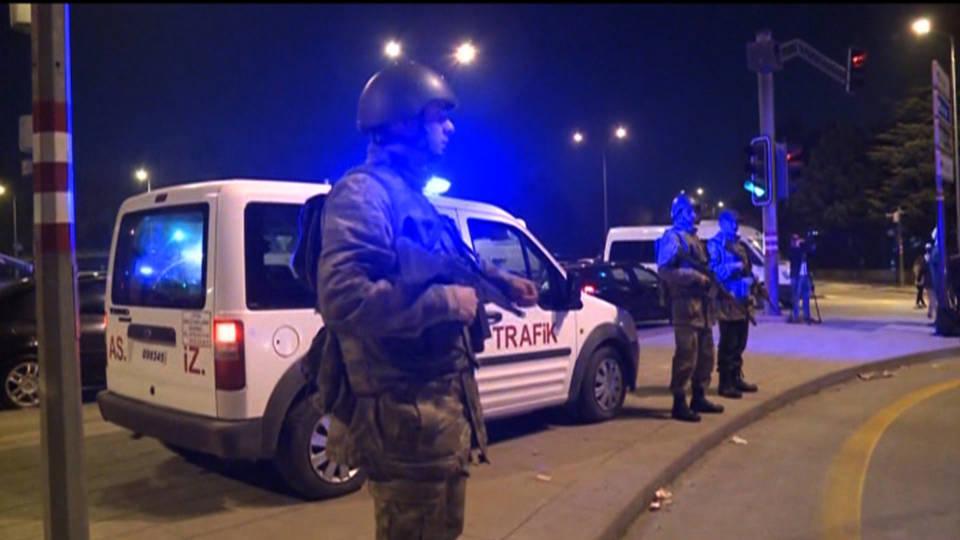 The Turkish government has halted the construction of a new copper mine amid massive protests by residents who fear the mine would destroy the local environment. Last week, protesters blocked a road to prevent construction trucks from accessing the mine site. On Wednesday, Turkey's prime minister said the construction of the mine was on hold pending a court decision.
Topics:
U.N. Says All Sides in Libya May Be Guilty of War Crimes
February 25, 2016
Headlines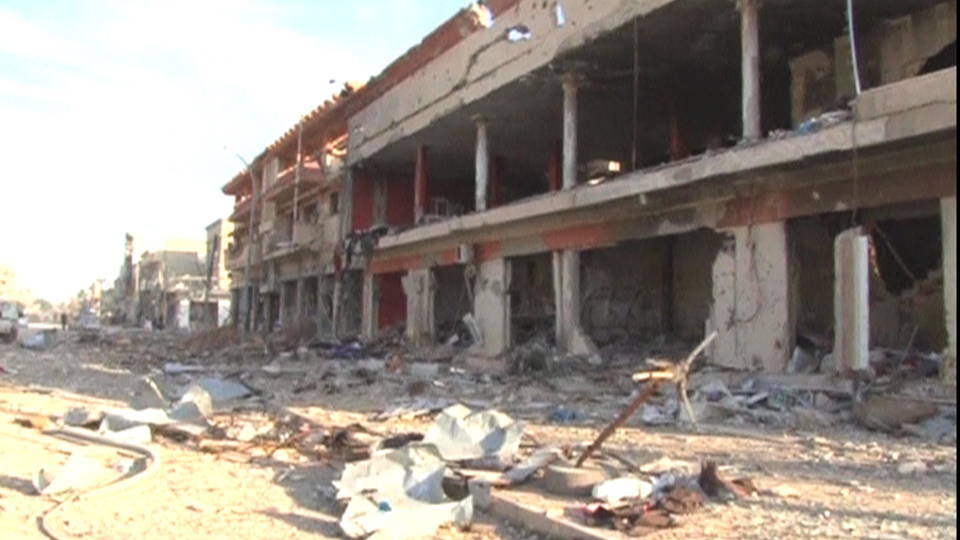 A new United Nations report says all sides in the Libyan conflict are likely guilty of war crimes, including torture, rape and the execution of prisoners. This comes as the Italian government has quietly begun allowing the U.S. military to use an airbase on Sicily to launch drones for U.S. military operations in Libya and across North Africa. U.S. officials say the use of the base is only for defensive operations, although the U.S. is seeking permission to also use the base for offensive operations, such as the strike last Friday which killed about 50 people, including two Serbian hostages.
Topics:
Bolivia: Morales Accepts Defeat in Referendum to Extend Term Limits
February 25, 2016
Headlines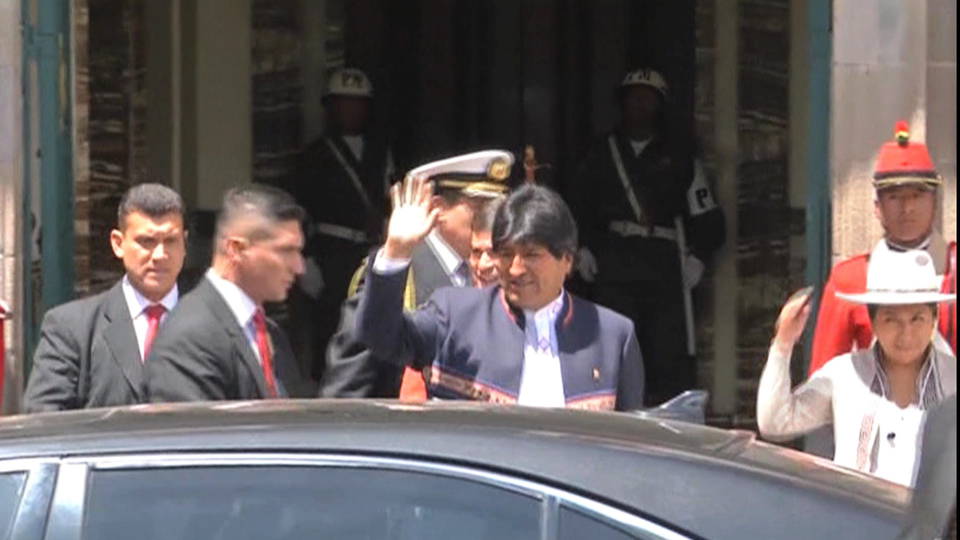 Bolivian President Evo Morales has acknowledged defeat in a referendum that would have allowed him a fourth term. Morales' current term ends in 2020; the referendum would have allowed him to remain in power until 2025. On Wednesday, resident Óscar Solís celebrated the results of the referendum.
Óscar Solís: "We're very happy for this day of victory. We thank the Bolivian people, because we have said no to corruption, no to the traffic of influences, no to the lies. The people don't want our State Political Constitution to change. The people want new leaders."
Topics:
Mexican President Visits Iguala for 1st Time Since 43 Students' Disappearance
February 25, 2016
Headlines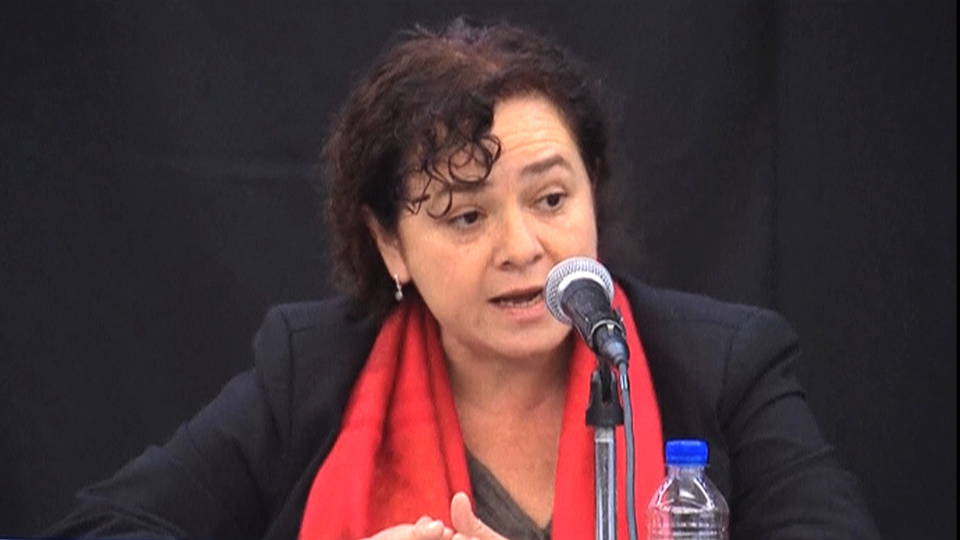 In Mexico, President Enrique Peña Nieto has visited the city of Iguala for the first time since 43 students disappeared from the city after being attacked by local police more than one year ago. During the visit, Peña Nieto avoided meeting with the families of the disappeared students, and he made only passing reference to the students during a military ceremony on Wednesday. The visit comes only days after a team of independent investigators held a news conference criticizing the Mexican government for continuing to block their inquiry into the students' disappearance. Investigator Claudia Paz y Paz said the team was looking into the link between the disappearance and drug trafficking routes between Iguala and Chicago.
Claudia Paz y Paz: "For us, it is fundamental to deepen the line of investigation of the transfer of heroin from Iguala to Chicago. It has advanced, but we believe that it is necessary to continue with all the tasks that we have proposed within this line to clarify the events."
Claudia Paz y Paz is the former attorney general of Guatemala.
Topics:
South Korea: "Ghost Rally" Protests Restrictions on Right to Assembly
February 25, 2016
Headlines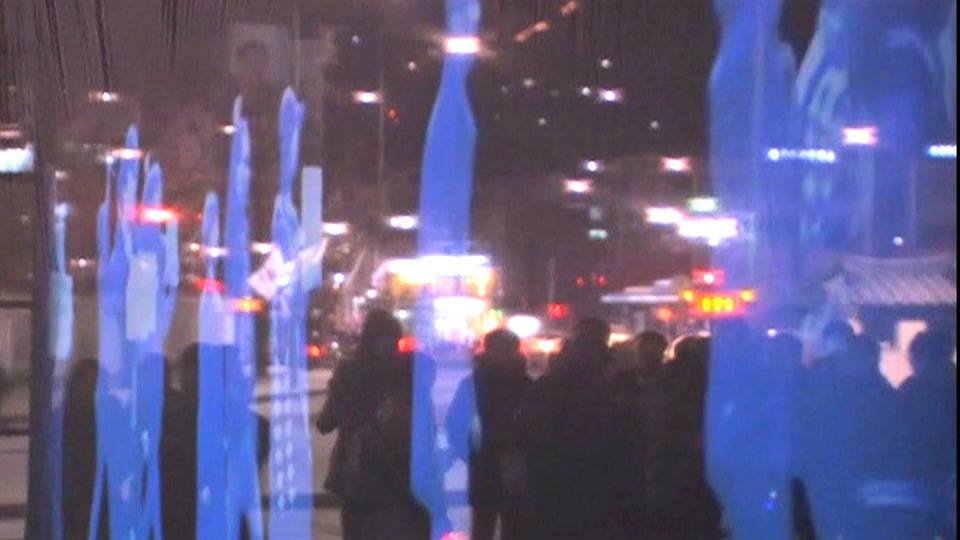 And in South Korea, organizers held a "ghost rally" to protest crackdowns on the right to assembly. On Wednesday, members of Amnesty International Korea projected holographic images of protesters holding signs and carrying flowers onto a screen in a public square in central Seoul. It was the first holographic protest in South Korea. Police are reportedly trying to decide whether the ghost rally violated the law and, if so, who to punish.
Topics: