Sanders, Clinton Spar over Money in Politics in Heated Debate
February 05, 2016
Headlines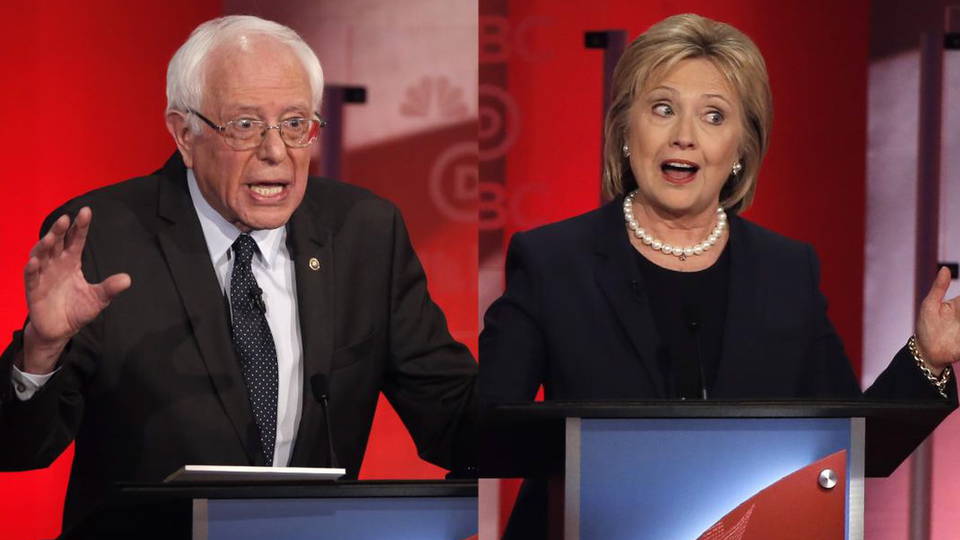 Democratic presidential candidates Bernie Sanders and Hillary Clinton squared off Thursday in a heated debate over the role of money in politics. The debate took place in New Hampshire days before Tuesday's primary there. Sanders repeatedly questioned Clinton's progressive credentials, while Clinton accused her opponent of an "artful smear" in suggesting she could be bought by political donations. We'll have more on the debate after headlines.
U.N. Panel Calls for Julian Assange's Freedom from "Arbitrary Detention"
February 05, 2016
Headlines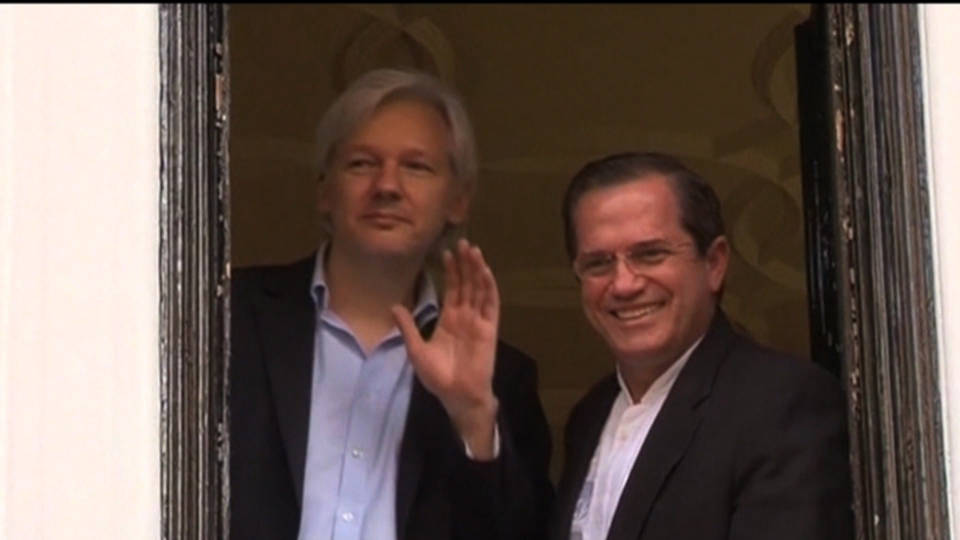 A United Nations panel has officially concluded WikiLeaks founder Julian Assange has been "arbitrarily detained" and should be allowed to walk free. Assange has been holed up in the Ecuadorean Embassy in London for more than three years. He wants to avoid extradition to Sweden over sex crimes allegations, which he has repeatedly denied and for which he has never been charged. He fears Sweden would extradite him to the United States, where he could face trial for WikiLeaks' revelations. The U.N. panel's judgment is not legally binding. British Foreign Secretary Philip Hammond dismissed it as "ridiculous." Julian Assange spoke just before our broadcast today; we'll bring you excerpts later in the broadcast.
U.S. Embraces Saudi Offer to Join Potential Ground Operations in Syria
February 05, 2016
Headlines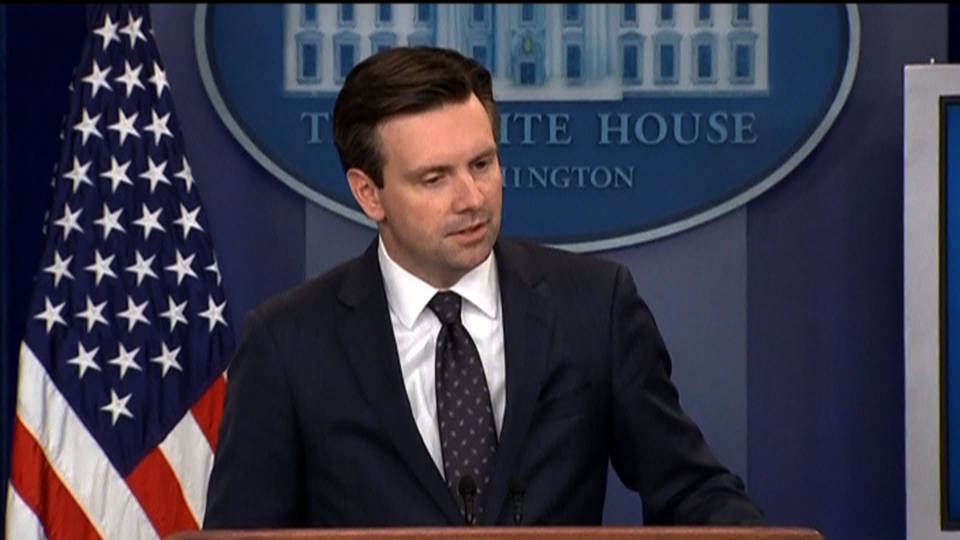 The United States has embraced an offer by Saudi Arabia to join potential ground operations against the self-proclaimed Islamic State in Syria. The news comes as peace talks on the five-year Syrian conflict have broken down. White House Press Secretary Josh Earnest said he hoped the talks would begin again by the end of February.
Josh Earnest: "The U.N. representative, who has been responsible for trying to mediate these discussions, did announce that the talks have been paused. He's used that terminology primarily because he expects the talks to resume before the end of the month. And we're obviously hopeful that that will happen. And we're going to continue to try to encourage both sides in that direction."
Syria: Intensified Violence Drives Up to 70,000 Toward Turkish Border
February 05, 2016
Headlines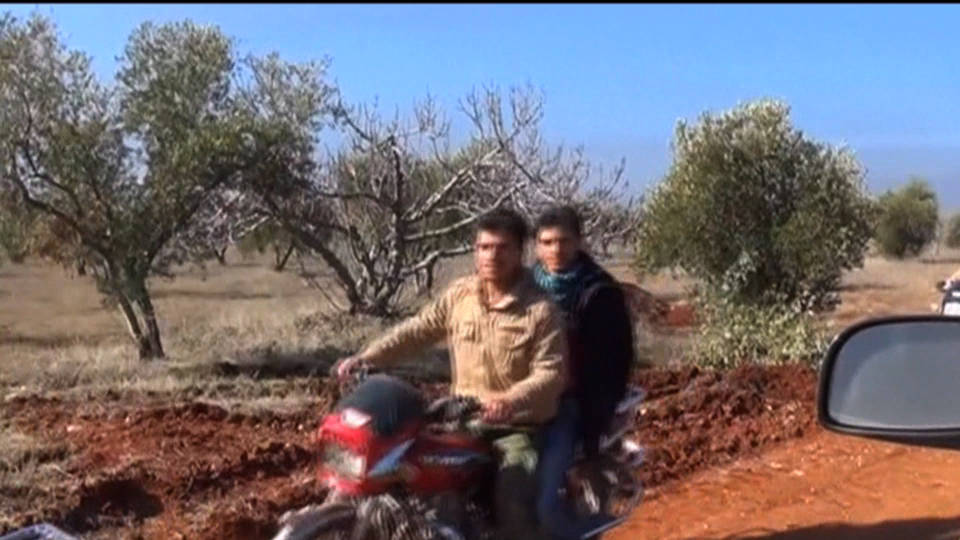 The aid group Mercy Corps says intensified fighting and airstrikes have cut off the main humanitarian supply route to the Syrian city of Aleppo. Turkey's prime minister warned up to 70,000 people may be fleeing to the Turkish border. The United States has called for Russia to halt its bombing campaign in Syria immediately.
Australia to Deport Asylum Seekers; Florida Bill Would Allow Military Force Against Refugees
February 05, 2016
Headlines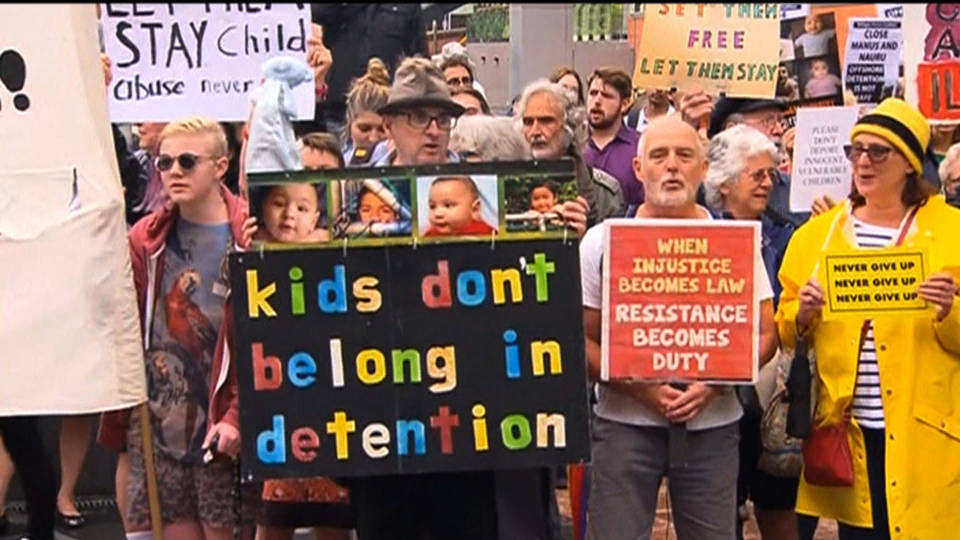 In Australia, thousands of people rallied across the country to protest plans to deport nearly 270 asylum seekers, including 37 babies, to the island of Nauru. The protests came after a court upheld Australia's offshore detention of asylum seekers. Meanwhile in the United States, a bill passed by a House committee in Florida would allow the Florida governor to use military force to block refugees from entering or resettling in the state.
Egypt: Italian Student Found Dead with Signs of Torture
February 05, 2016
Headlines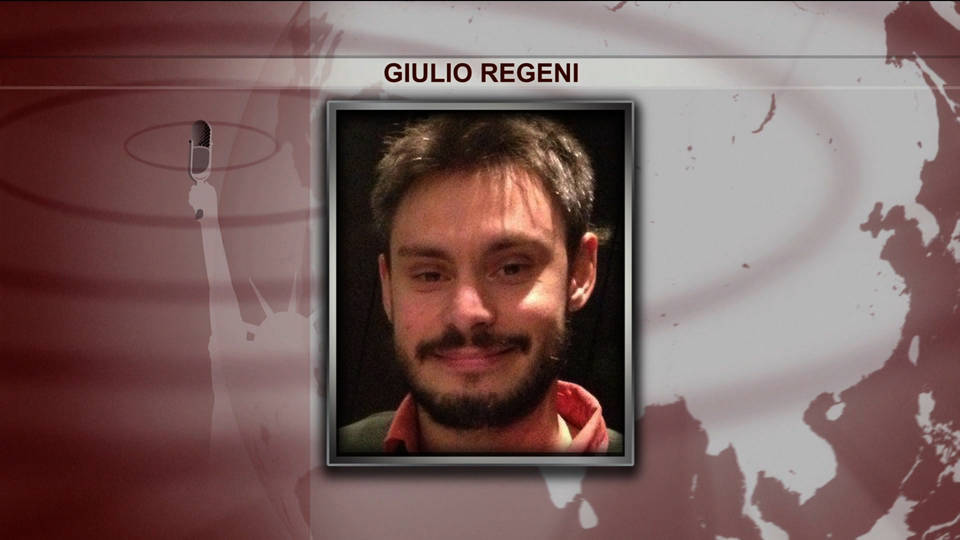 In Egypt, an Italian Ph.D. student has been found dead, his body half-naked and covered with apparent signs of torture. Giulio Regeni went missing on January 25, the fifth anniversary of the revolution that ousted Hosni Mubarak. He had reportedly written about Egyptian labor unions for an Italian newspaper, using a pseudonym over safety concerns. His body showed signs of cigarette burns and head injuries associated with abuses by Egyptian security forces.
Emails Show Michigan Governor's Office Knew of Flint Legionnaires' Link Last March
February 05, 2016
Headlines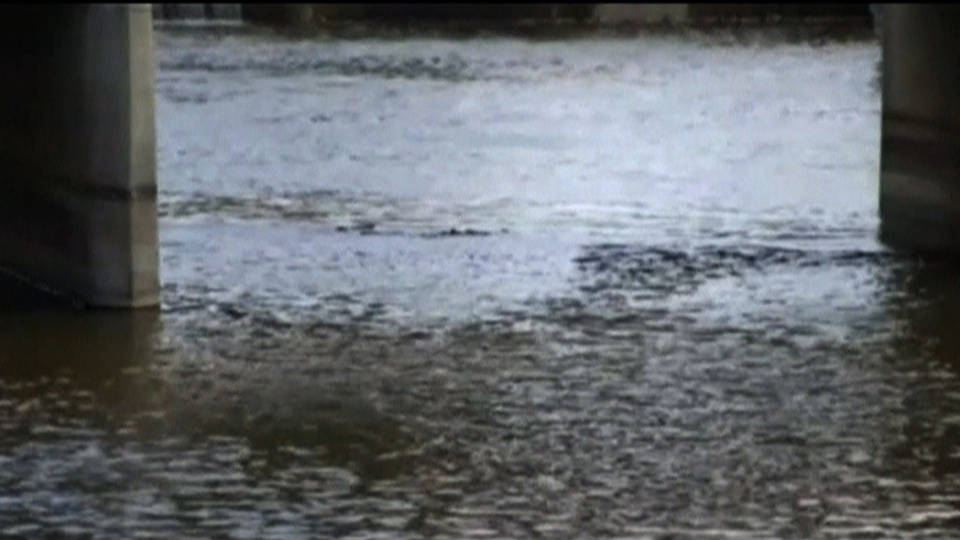 Newly released emails show top officials in Michigan Governor Rick Snyder's office knew of a spike in Legionnaires' disease linked to Flint's contaminated water long before Governor Snyder told the public. Last month, Snyder said he had only learned of the surge a couple of days prior. But emails released by Progress Michigan show Snyder's office knew of the outbreak last March, nearly a year ago. The Michigan Democratic Party has joined calls for Snyder to resign. The water crisis began after an unelected emergency manager appointed by Governor Snyder switched Flint's water to the corrosive Flint River.
Michigan: Judge Slams "Racist" Officers During Sentencing over Beating of Black Man
February 05, 2016
Headlines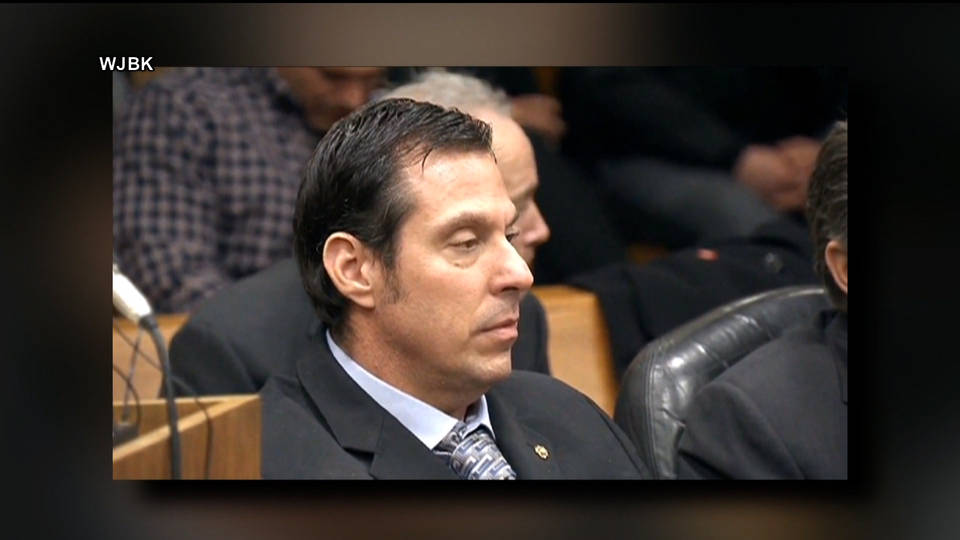 In other news from Michigan, a judge has sentenced former Inkster police officer William Melendez to at least 13 months and up to 10 years in prison for pummeling unarmed African American Floyd Dent in the head 16 times during a traffic stop last year. Melendez, nicknamed RoboCop, has been sued repeatedly for excessive force. Judge Vonda Evans spoke for nearly 30 minutes at Melendez's sentencing Wednesday.
Judge Vonda Evans: "But the one image that struck [sic] out to the court was looking at Mr. Dent in his cell shaking his head in disbelief of what had occurred to him. If his conduct was indicative of what he was thinking, I would have thought this: What crime did I commit? Being a black man in a Cadillac, stopped for a minor traffic offense by a group of racist police officers looking to do a [N-word]."
State Dept. Finds Classified Emails in Accounts of Colin Powell, Rice Aides
February 05, 2016
Headlines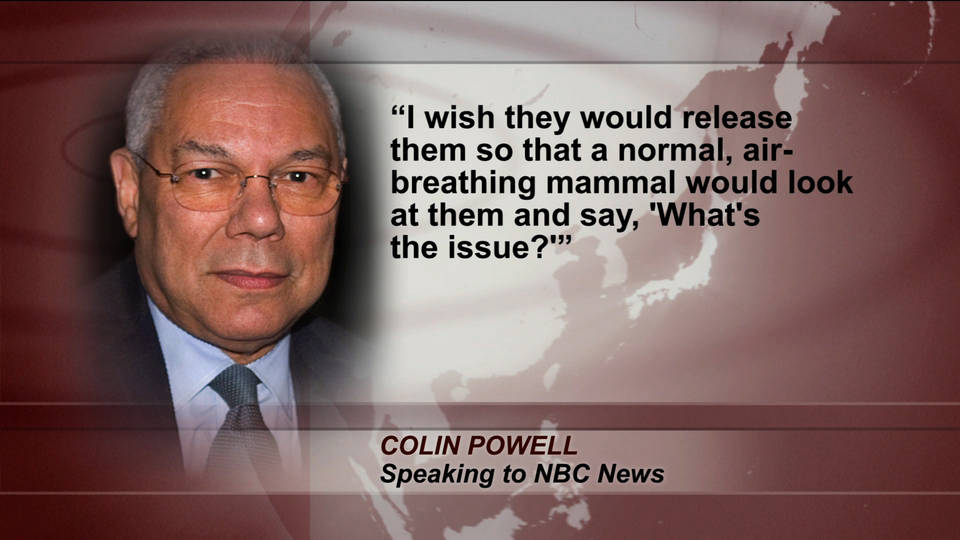 The State Department has found a dozen emails containing classified information sent to the personal email accounts of former Republican Secretary of State Colin Powell and top aides of his successor, Condoleezza Rice. Powell received two of the emails, while Rice's aides received 10. Powell disputed the classification of the messages, telling NBC News, "I wish they would release them so that a normal, air-breathing mammal would look at them and say, 'What's the issue?'" The review is part of the fallout over Hillary Clinton's use of a private email server as secretary of state.
2 Cancer Patients Arrested Protesting Drug Provisions in TPP
February 05, 2016
Headlines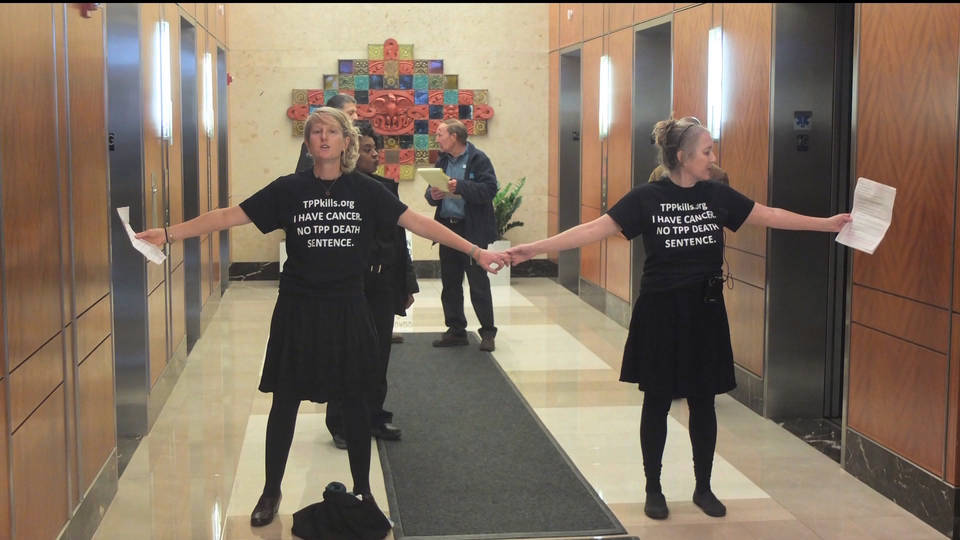 Protests against the Trans-Pacific Partnership trade deal continue after the 12-nation pact was signed Thursday in New Zealand. In Washington, D.C., two cancer patients were arrested after linking arms and refusing to leave the lobby of the building that houses PhRMA, the trade association that has pressed for expanded monopolies in the TPP. Zahara Heckscher spoke as she was arrested.
Zahara Heckscher: "I have advanced breast cancer, and I'm here to tell Congress, 'Reject the Trans-Pacific Partnership.' It hurts people with cancer. It would make cancer medicines even more expensive. We can't afford the TPP. People with cancer can't afford the TPP. It's a life-and-death issue."
To see our interview with Zahara Heckscher, you can go to democracynow.org.
Martin Shkreli Refuses to Answer Lawmakers' Questions About 5,000% Drug Price Hike
February 05, 2016
Headlines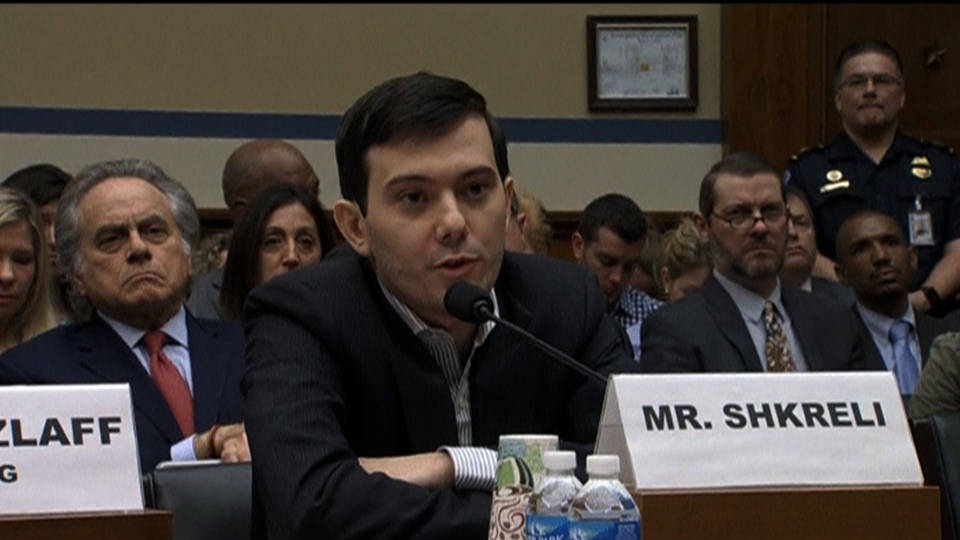 In other news from the pharmaceutical industry, the former hedge fund manager dubbed "the most hated man in America" after he hiked the price of a life-saving drug by more than 5,000 percent has refused to testify before Congress. Martin Shkreli founded Turing Pharmaceuticals, which purchased the drug Daraprim and boosted the price from $13.50 to $750. He was questioned Thursday by members of a House committee, including Utah Congressmember Jason Chaffetz.
Rep. Jason Chaffetz: "What do you say to that single pregnant woman who might have AIDS, no income, and she needs Daraprim in order to survive? What do you say to her when she has to make that choice? What do you say to her?"
Martin Shkreli: "On the advice of counsel, I invoke my Fifth Amendment privilege against self-incrimination and respectfully decline to answer your question."
After refusing to answer any questions, Martin Shkreli took to Twitter, writing, "Hard to accept that these imbeciles represent the people in our government." Shkreli is out on $5 million bail on unrelated charges of cheating hedge fund investors.
Anti-Choice Activist David Daleiden Turns Himself in, Rejects Plea Deal
February 05, 2016
Headlines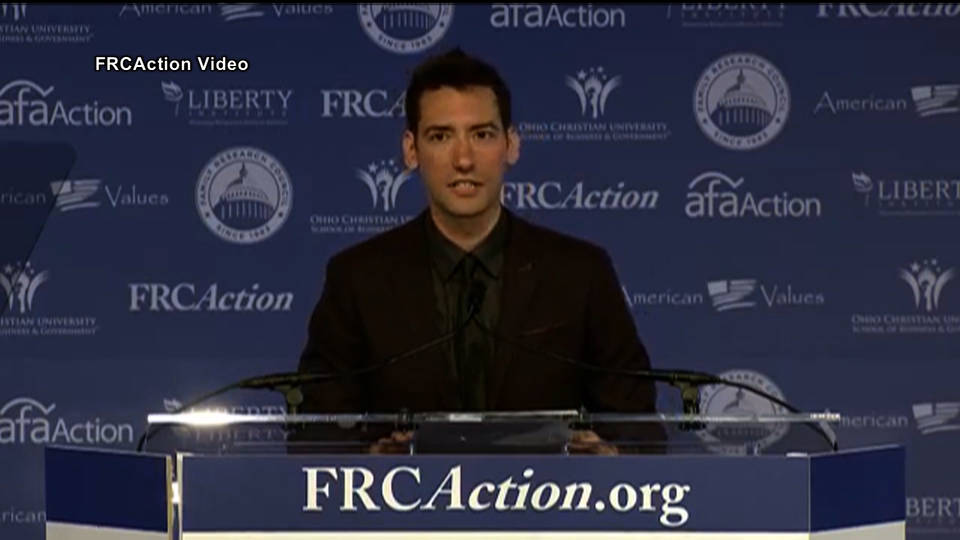 Two anti-choice activists behind the secretly filmed, heavily edited videos of Planned Parenthood officials have turned themselves in to authorities and posted bond. David Daleiden and Sandra Merritt were charged in connection with videos that were edited to accuse falsely Planned Parenthood of profiting off donations of fetal tissue. Last week, a grand jury in Texas tasked with investigating Planned Parenthood instead decided to indict the anti-choice activists. Daleiden's attorney has said he will reject a proposed plea deal.
Harvard Medical School Students Deliver Petition Demanding Diversity
February 05, 2016
Headlines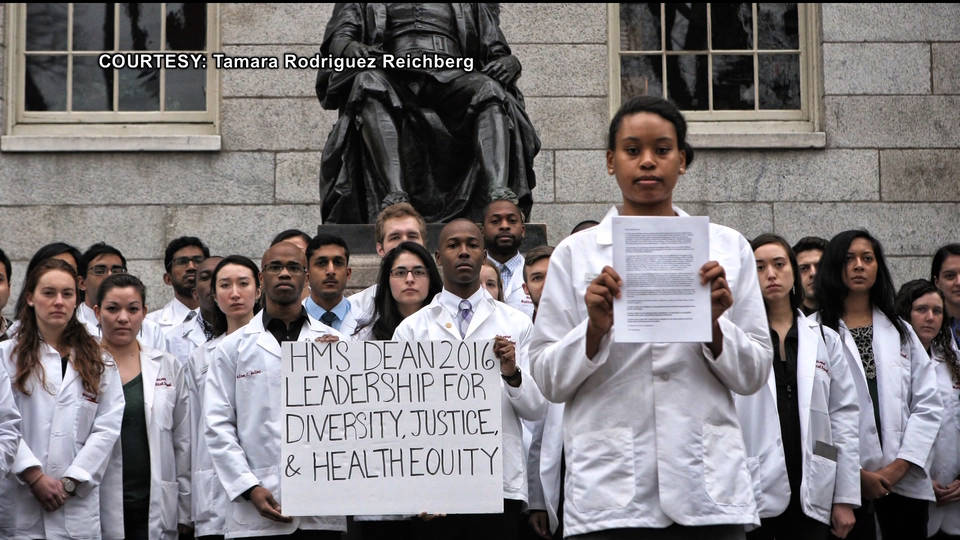 Harvard Medical School students have delivered a petition to their administration calling for more diversity, including a new dean with a commitment to social justice. Out of 165 students in Harvard Medical School's current first-year class, only two identify as black women.
U.S. Deports Ángel Rosa, Undocumented Guatemalan Who Suffered Gangrene in Custody
February 05, 2016
Headlines
And in an update to a story we've been following on Democracy Now!, an undocumented Guatemalan man who was recovering from a gangrene infection he contracted while in immigration custody has been deported. Ángel Rosa, father of four U.S.-born children, says he was kept in a cell with an overflowing toilet, prevented from showering and then placed in solitary confinement. He contracted a gangrene infection which caused his rectum to swell shut. Rosa was deported Wednesday, a day after advocates and attorneys filed a medical neglect complaint now under review by the Department of Homeland Security.