5 States, Northern Mariana Islands Vote on "Super Tuesday 3"
In what's being billed as Super Tuesday 3, Democratic and Republican voters head to the polls today for primaries and caucuses in Florida, Illinois, Missouri, North Carolina, Ohio and the commonwealth of the Northern Mariana Islands. In the Republican race, all eyes will be on Ohio and Florida, where Ohio Governor John Kasich and Florida Senator Marco Rubio are attempting to defeat front-runner Donald Trump in their home states.
Topics:
Sanders and Clinton Face Tight Races in Ohio, Illinois and Missouri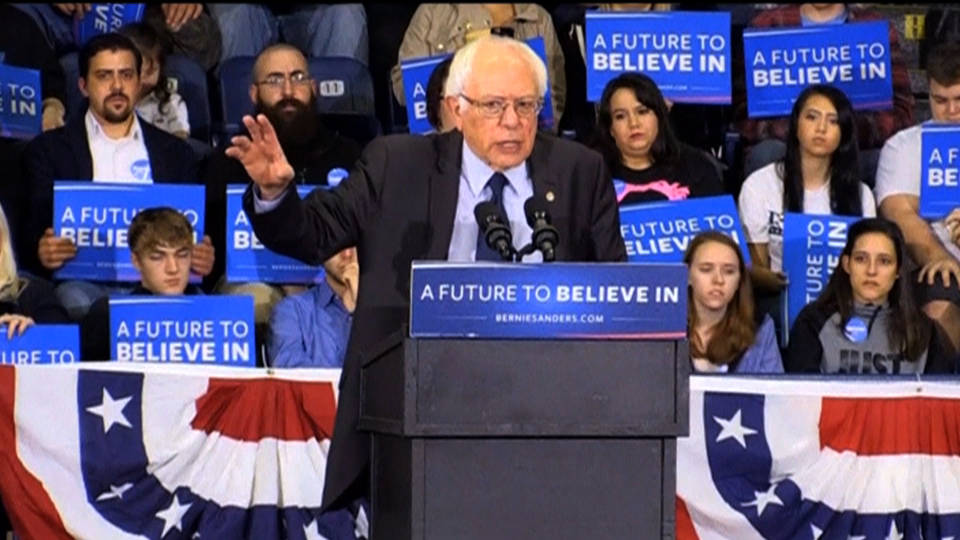 On the Democratic side, polls show Vermont Senator Bernie Sanders and former Secretary of State Hillary Clinton locked in close races in Ohio, Illinois and Missouri. Speaking in Youngstown, Ohio, on Monday, Sanders said he can defeat Donald Trump.
Sen. Bernie Sanders: "One of the arguments made against this campaign is, people say, 'Well, you know, Bernie Sanders, nice idea—nice guy, nice ideas, but he can't win the general election.' That's wrong. That is factually incorrect. And I would—all of you, take a look at all of the polls, almost all of the polls that have been taken over the last several months. Last national poll done by NBC, Wall Street Journal, Bernie Sanders versus Donald Trump, Sanders wins by 18 points."
Trump Continues to Face Protesters on Campaign Trail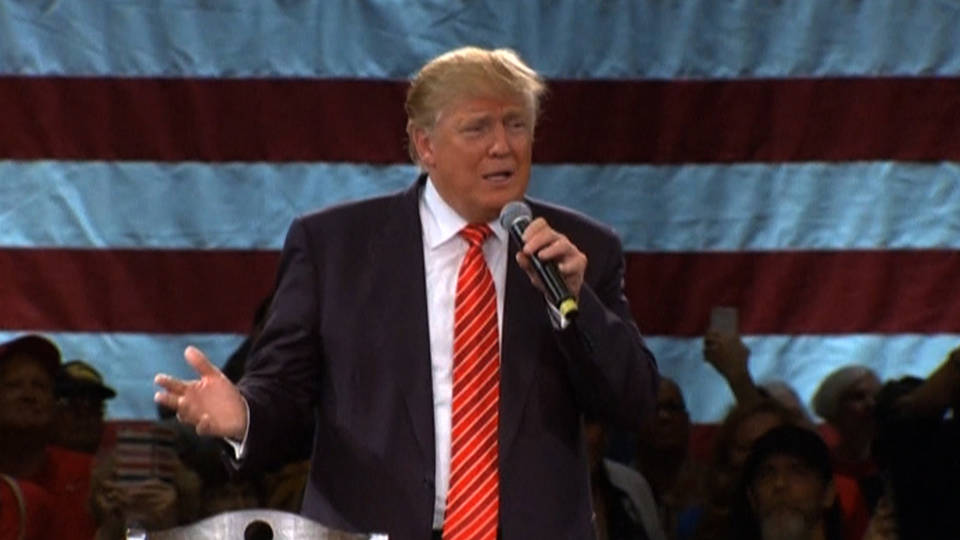 During a campaign stop in Tampa, Florida, on Monday, Trump again faced protests both outside and inside the venue.
Donald Trump: "Ah, get out of here. These people are crazy. They're crazy. I didn't know this happened in Tampa. I love Tampa. I didn't know this happened. All right. They'll go home—they'll go home to their moms soon, and they'll get—let me ask you. You know, I don't want to ruin somebody's life, but do we prosecute somebody like that?"
Sarah Palin Calls Trump Protests "Punk-ass Thuggery"
Former Republican vice-presidential candidate Sarah Palin joined Trump on stage and condemned the demonstrators who have repeatedly, peacefully disrupted Trump's rallies.
Sarah Palin: "What we don't have time for is all that petty, punk-ass little thuggery stuff that's been going on with these quote-unquote 'protesters,' who are doing nothing but wasting your time and trying to take away your First Amendment rights, your rights to assemble peacefully. And the media being on the thugs' side, what the heck are you guys thinking, media? It doesn't make sense."
Staffers Resign from Breitbart News Site, Accusing It of Shilling for Trump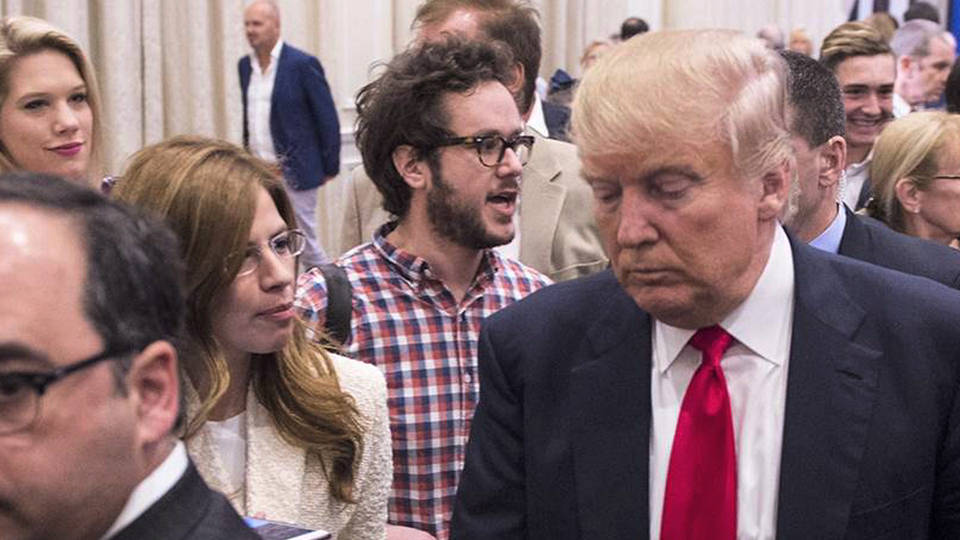 A reporter at the right-wing news site Breitbart has resigned, along with a number of her colleagues, saying the organization has become a shill for Donald Trump. Michelle Fields resigned after accusing Trump's campaign manager, Corey Lewandowski, of grabbing and shoving her at a Florida rally. The incident was witnessed by a Washington Post journalist. But Breitbart published an article casting doubt on its own reporter's claims. Speaking on Megyn Kelly's show on Fox News Monday, Fields said her editors at Breitbart failed to support her.
Michelle Fields: "When this happened, my Washington editor, Matthew Boyle, was telling me, 'Oh, don't worry, this is going to be great, because Donald Trump is going to give us so many exclusives now because they're going to feel like they have to do it because of what they did.' This is how my company was looking at this. Instead of saying, 'Wow! What happened? Are you OK? Let's defend you,' they were thinking that this was a good thing because we would get more access to Donald Trump."
Breitbart spokesperson Kurt Bardella also resigned, saying the outlet had become a "de facto super PAC" for Trump, as did national security reporter Jordan Schachtel, editor Jarrett Stepman and editor-at-large Ben Shapiro. Shapiro told Megyn Kelly why he thinks the shakeup is an important story.
Ben Shapiro: "Well, I mean, I think the idolatrous worship of the Trump campaign by some people in the media, leading to them covering up the truth, is a major story. And as you say, I think it's, again, a story, because the Trump campaign never acknowledges mistakes, never acknowledges their responsibility for violence, never acknowledges anything that they do wrong. It's a no-apologies campaign. That's why he's popular. But that does have consequences, and it does have victims. You know, in this case, it was just a bruise on the arm. But, you know, there are other cases where it's more than that."
Muslim Student Says Man Shouting "Trump" Attacked Him & Friend
Meanwhile, a Muslim student in Kansas says he and his Latino friend were beaten up over the weekend by a man who shouted "Trump! Trump! Trump!" and racial slurs. Khondoker Usama told news outlets the man shouted, "Trump will take our country from you guys!"
Topics:
Russia Abruptly Begins to Withdraw Troops from Syria
In a surprise announcement, Russian President Vladimir Putin has said Russia will withdraw the bulk of its forces from Syria. Putin made the announcement Monday, saying the Russian campaign in Syria had largely fulfilled its objective.
President Vladimir Putin: "I believe that the goal set out to the Ministry of Defense and the armed forces has in large part been fulfilled, and that's why I ordered the Ministry of Defense, as of tomorrow, to start the pullout of the main part of our military grouping from the Syrian Arab Republic."
Russian troops have reportedly already begun to depart Syria, with the first planes leaving earlier today. Russia's involvement in the conflict helped bolster the regime of Syrian President Bashar al-Assad. U.N. peace envoy Staffan de Mistura said he hoped Russia's withdrawal would have a "positive impact" on Syrian peace talks now entering their second day in Geneva.
3 Afghans Drown as Refugees Seek Route into Macedonia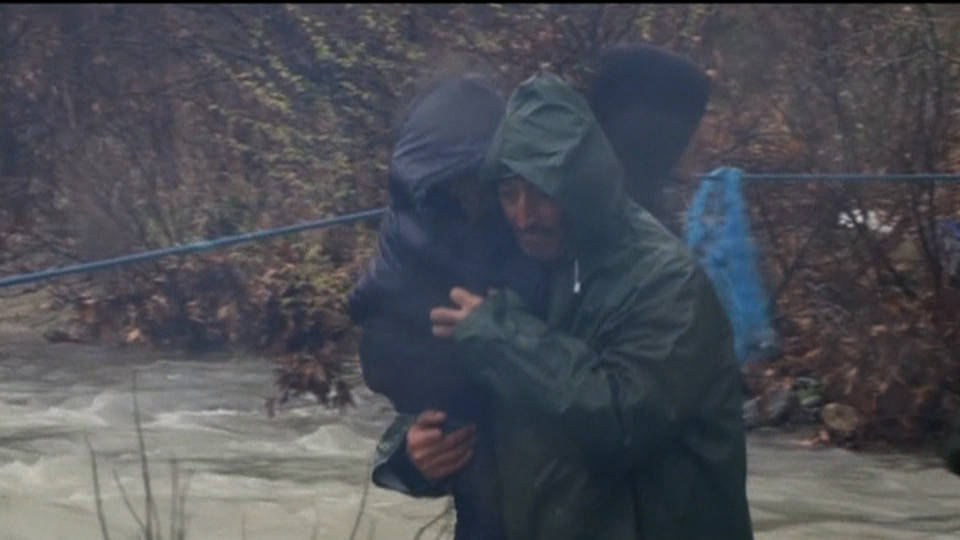 At least three Afghan refugees have drowned while attempting to cross a river from Greece to Macedonia after the closure of the main border left them stranded. The refugees were among about 1,000 who tried to make it to Macedonia amid harsh border restrictions all along the Balkan route. A number of them formed a human chain over coursing river waters to help each other across.
Topics:
Report: Top U.S. General Proposes Resuming Strikes Against Taliban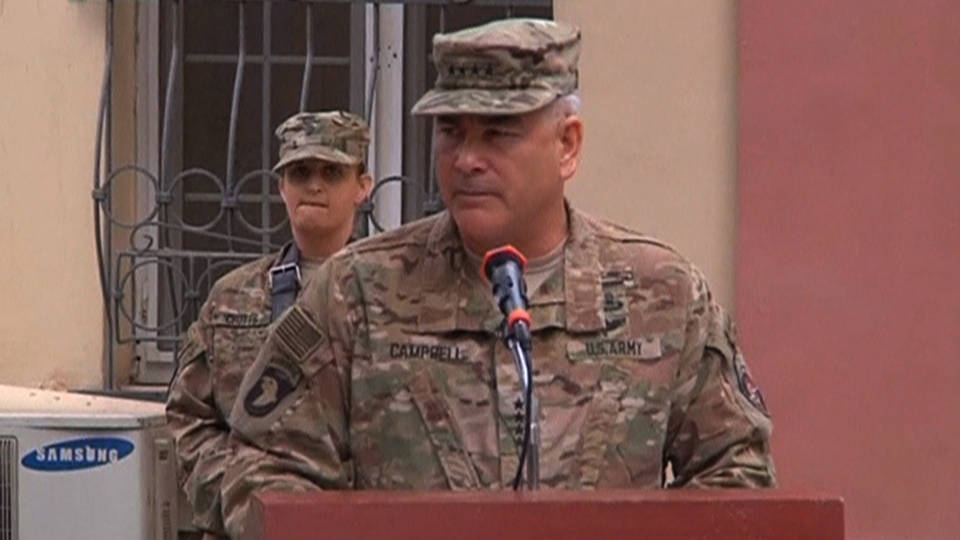 A top U.S. general has proposed resuming offensive strikes against the Taliban in Afghanistan. The Washington Post reports top Pentagon officials have accused General John F. Campbell, who recently left his post as commander of U.S. forces in Afghanistan, of breaking with procedure by forwarding his proposal directly to the White House without the knowledge of Defense Secretary Ashton Carter. Campbell denies the claim. Current policy allows the United States to strike the Taliban only under certain conditions, including if there's a direct threat to U.S. troops.
Topics:
Germany: Car Bomb Explodes in Berlin, Killing Driver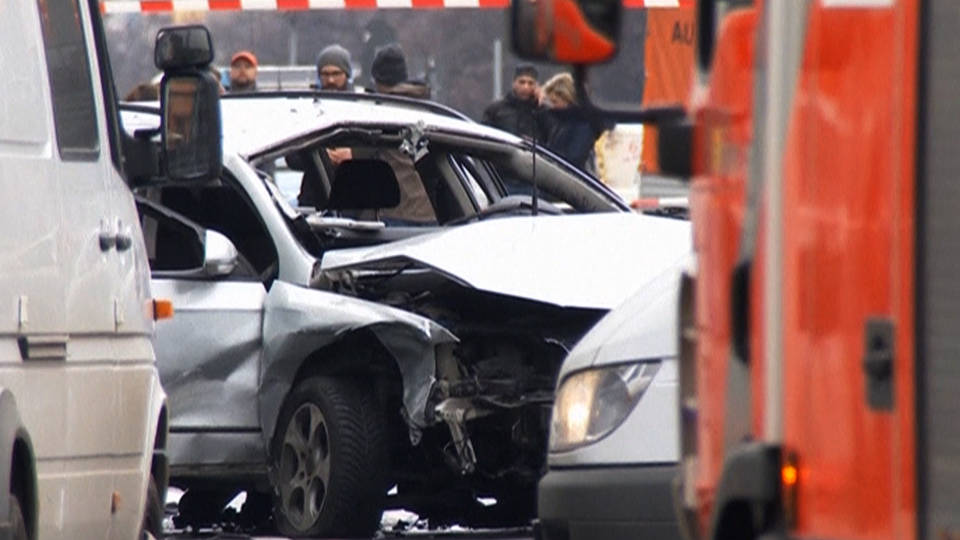 In Berlin, Germany, a car has exploded, killing the driver, authorities say, after a bomb detonated. Few details have been released so far.
Topics:
Bahrain: Police Detain Activist and Her 1-Year-Old Son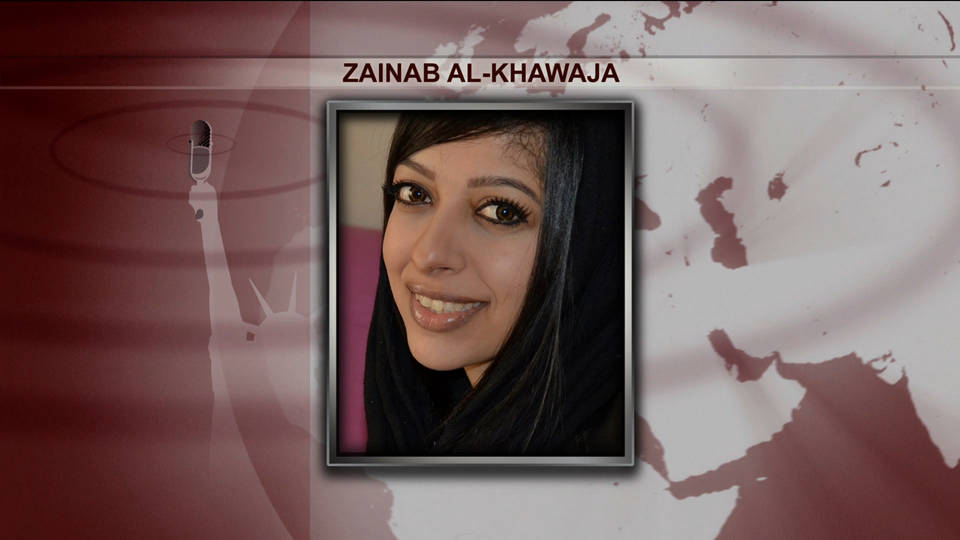 In Bahrain, police have detained a leading human rights activist and her one-year-old son. Zainab Alkhawaja is the daughter of longtime activist Abdulhadi Alkhawaja, who is imprisoned under a life sentence. Zainab's arrest came on the fifth anniversary of a violent crackdown on the Arab Spring uprising by the Shiite majority against the Sunni monarchy in Bahrain. Human rights groups have called for her immediate release. Bahrain is a close U.S. ally, home to the Navy's Fifth Fleet.
Topics:
Obama Admin to Drop Plan to Allow Oil Drilling Off Southeast U.S.
The Obama administration is reportedly poised to withdraw its plan to allow oil and gas drilling off the coast of the southeastern United States following mass opposition from coastal communities. The New York Times reports the announcement could come as soon as today. Obama's initial plan to open swaths of the southeastern Atlantic coast to oil drilling was backed by governors and lawmakers in southeastern states, but opposed by more than 100 coastal communities and environmentalists.
Report: 13 Million Could Be Displaced by Sea Level Rise in U.S. by 2100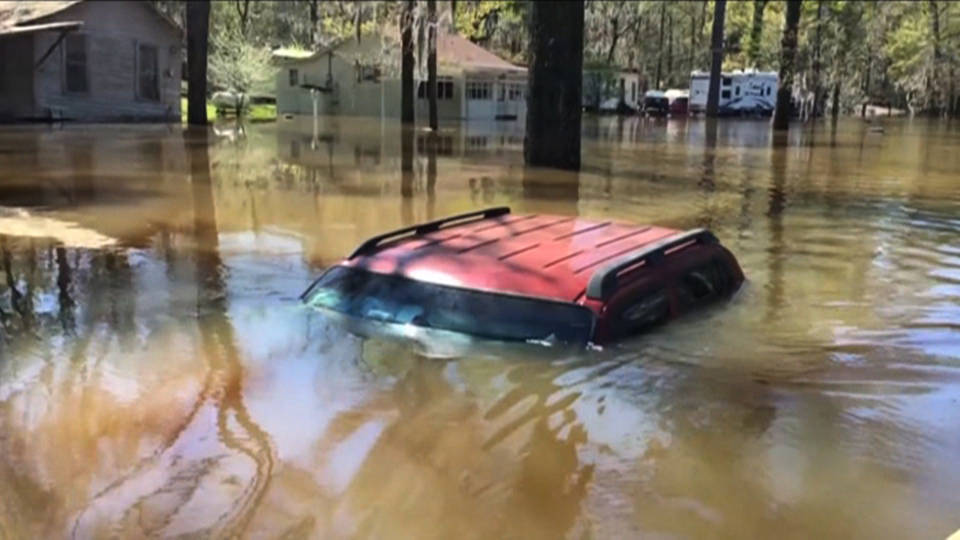 A new study shows the number of people who could be displaced by sea level rise this century in the United States due to global warming is much higher than previously thought, with more than 13 million people at risk, nearly half of them in Florida. Those numbers are about three times higher than previous estimates for displacement. Researcher Deepak Mishra elaborated on the findings.
Deepak Mishra: "I think there's a certain layered approach that can be—that can stem from this research, for example, if you tell people that, OK, 85 years down the road, 13 million people will be affected if we take the most extreme projection, which is 1.8-meter sea level rise by 2100. But I think we need to take this study forward by doing another study of what is the impact of sea level rise right now in terms of frequent coastal flooding."
The study comes amid devastating flooding in Louisiana that have damaged thousands of homes and caused President Obama to declare a "major disaster."
Topics:
Former Brazilian President Lula to Take New Government Post
In Brazil, former President Luiz Inácio Lula da Silva has reportedly accepted a ministerial role in the government of President Dilma Rousseff. Taking the post will grant Lula a degree of legal protection from what he says are politically motivated charges of money laundering. State prosecutors filed for Lula's arrest last week. Over the weekend, more than a million people took to the streets to protest Dilma Rousseff's government amid a corruption scandal and economic crisis.
Argentina: Human Rights Groups Call for U.S. to Declassify Records on Dictatorship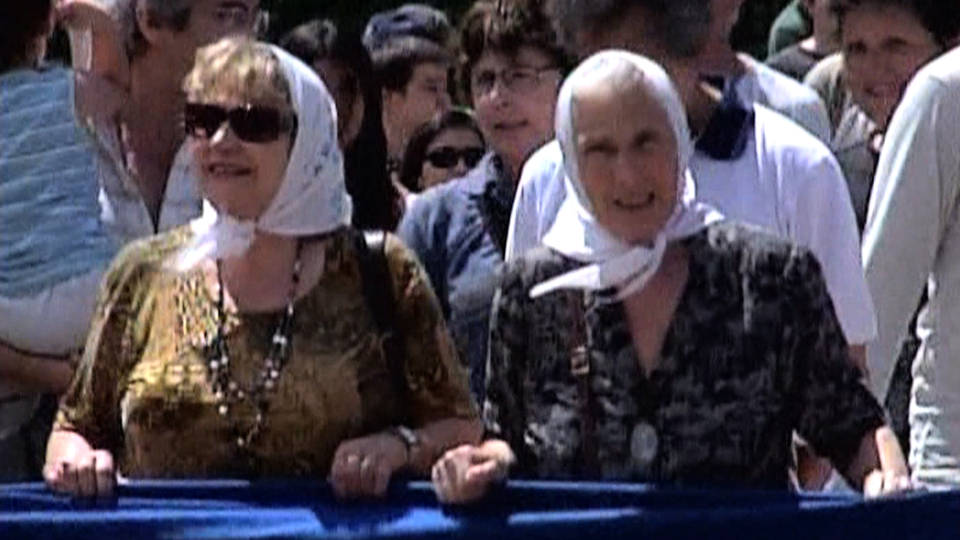 In Argentina, human rights groups have called on the United States to declassify thousands of documents related to Argentina's military dictatorship as President Obama prepares to visit Argentina next week. Groups including the Grandmothers of the Plaza de Mayo submitted a petition to the U.S. Embassy in Buenos Aires. They hope the documents could help identify missing family members. Gaston Chillier of the Center for Legal and Social Studies said the documents could help compensate for the U.S. role in the so-called dirty war which began 40 years ago.
Gaston Chillier: "I think that the declassification of information in different areas of the region could shed light on serious violations of human rights. In this sense, I think the United States can, in a way, compensate for the role they had at that time. Our Center for Legal and Social Studies has always highlighted the context of (U.S.) support for military dictatorships across the region, including Argentina, but during the (Jimmy) Carter administration, the Embassy was a key location which received a lot of the complaints, and Human Rights Secretary (Patricia) Derian was an important figure in pressuring the Argentine dictatorial government."
Topics:
Senate Confirms John King as Education Secretary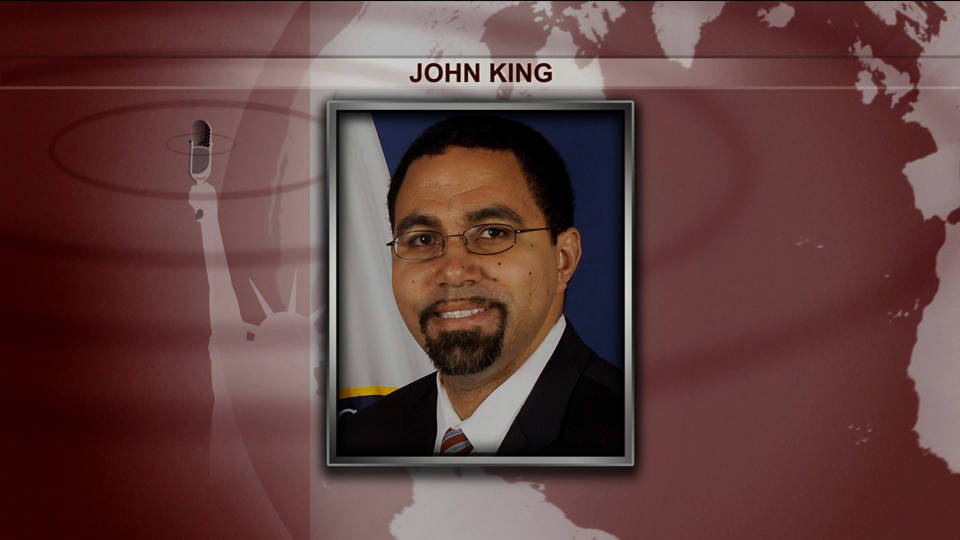 The U.S. Senate has voted to confirm John King Jr. as the new secretary of education. King had been serving as acting secretary since Arne Duncan stepped down at the end of last year. Despite refusing even to consider any Supreme Court nominee, some Senate Republicans voted to confirm King, saying they wanted a secretary who was accountable to the Senate. King previously served as New York state's education commissioner, where he came under criticism for advocating high-stakes standardized testing linked to teacher evaluations, policies that sparked a historic statewide testing boycott.
Topics:
$6 Million Settlement Reached in Police Shooting of DJ Henry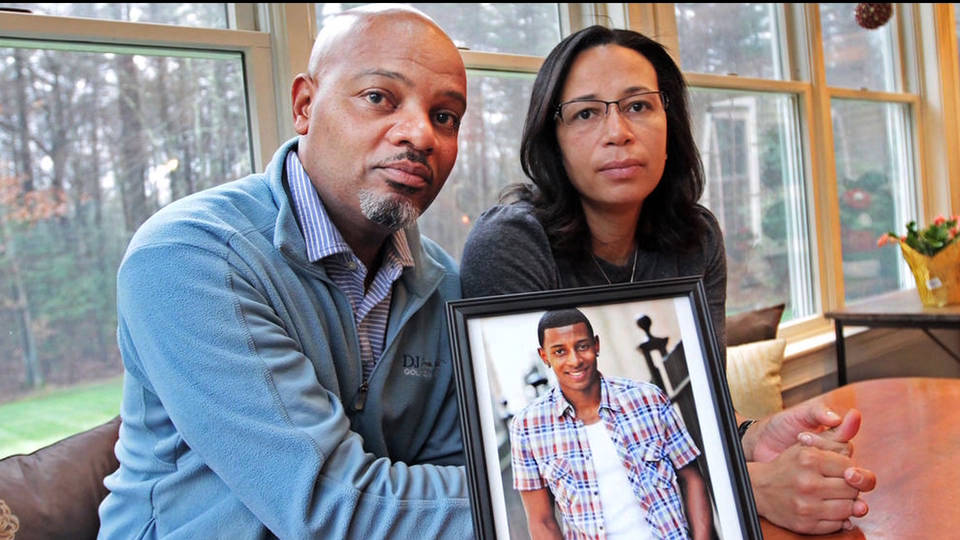 And the family of an African-American college student fatally shot by police in Pleasantville, New York, in 2010 has reached a $6 million settlement with the village and the officer. DJ Henry was shot while driving away from a party. Authorities said a police officer approached Henry's car. A friend who was with him believed the officer was telling them to move the car. As Henry pulled away, authorities said, the officer told him to stop and stepped in front of the car. Authorities found Henry's car was braking when it struck the officer, Aaron Hess, who wound up on the hood and fired through the windshield, killing Henry. A number of witnesses said Hess jumped onto the hood. A grand jury declined to indict him.