Hillary Clinton & Donald Trump Score 7 States Each on Super Tuesday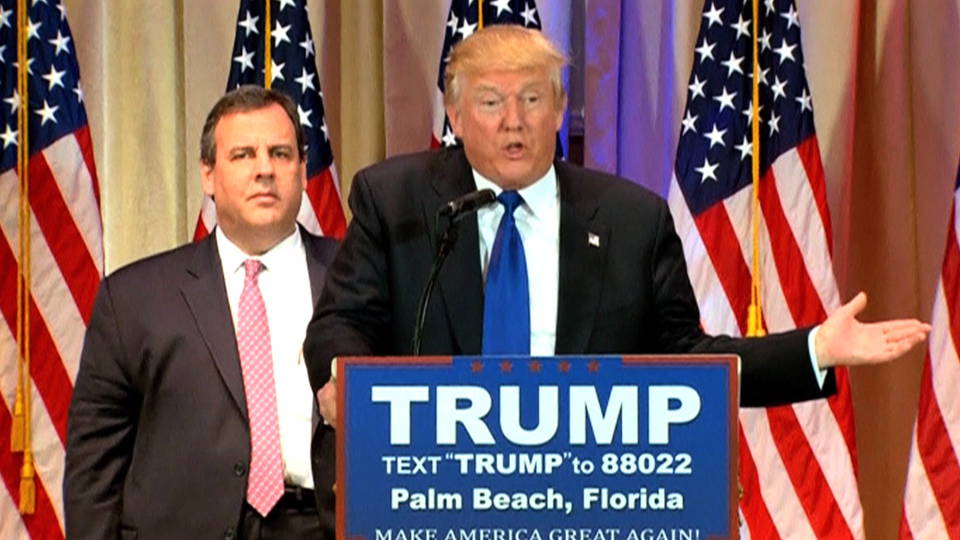 The biggest voting day of the presidential primary race was a big night for Democratic candidate Hillary Clinton and Republican candidate Donald Trump, who each won victories in seven states, along with a majority of delegates. Democrat Bernie Sanders won four, including his home state of Vermont, as well as Oklahoma, Minnesota and Colorado. Ted Cruz also won his home state of Texas, along with Oklahoma and Alaska. Meanwhile, Republican presidential candidate Marco Rubio scored his first victory in the race in Minnesota. We'll go to Texas and Colorado for more on Super Tuesday results later in the broadcast.
Topics:
New York Court Rules Lawsuit Against Trump University to Go Forward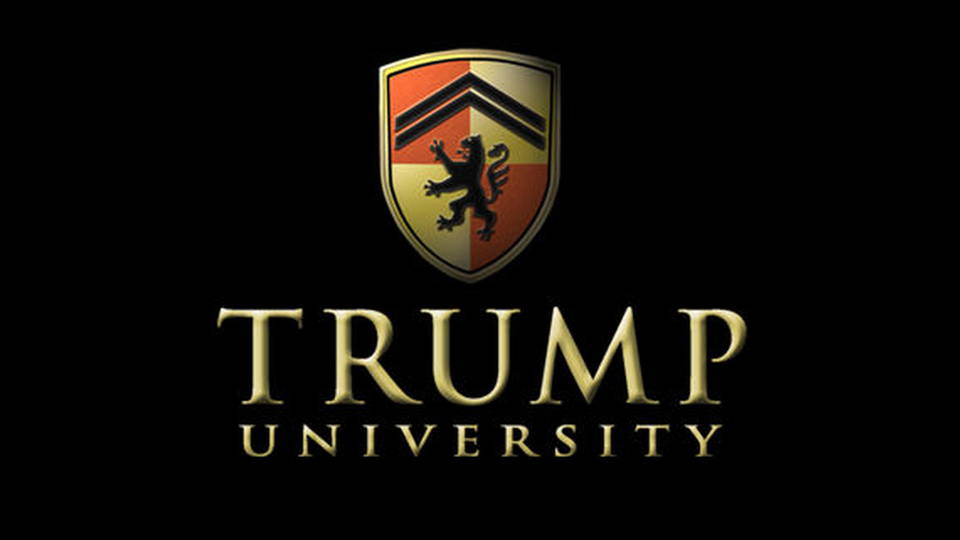 Super Tuesday's results come as a New York appeals court has ruled a lawsuit against Donald Trump's defunct for-profit school, Trump University, can go forward. New York Attorney General Eric Schneiderman filed the suit in 2013, arguing Trump University misrepresented itself and defrauded thousands of students out of up to $40 million total.
Topics:
Fox News' Bill O'Reilly Loses Custody of Kids Amid Accusations of Domestic Abuse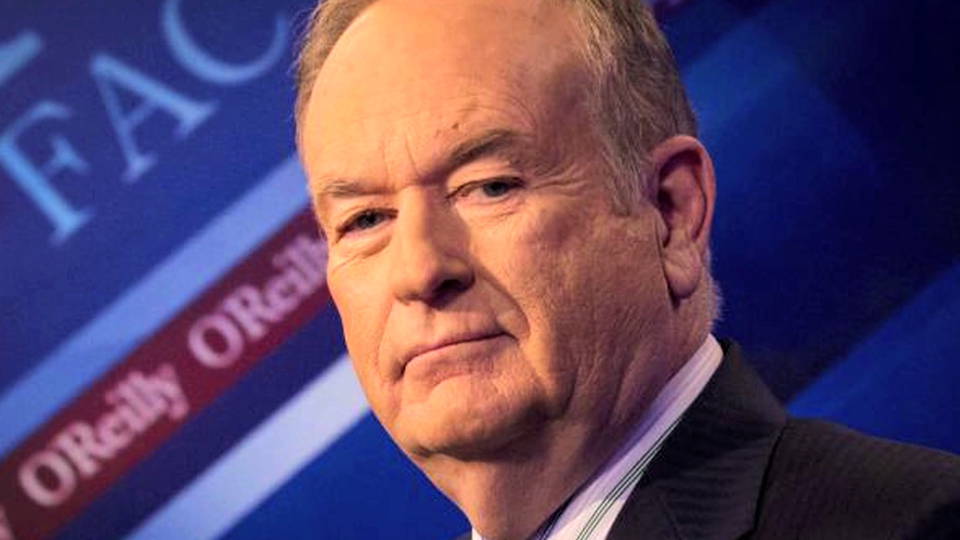 Fox News host Bill O'Reilly has lost residential custody of his two teenage children, following a lengthy custody battle during which his 17-year-old daughter told a forensic examiner that she watched O'Reilly dragging her mother down a staircase by her neck. Although the New York appeals court ruled O'Reilly's two children should live solely with their mother, Maureen McPhilmy, O'Reilly maintains shared legal custody over them.
Topics:
Supreme Court to Hear Most Significant Abortion Case in 20 Years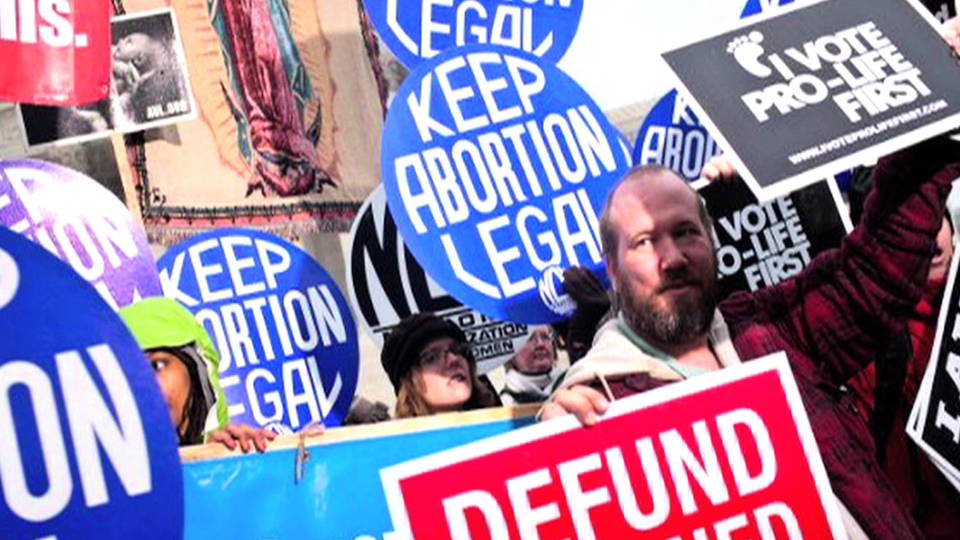 The Supreme Court is set to hear arguments today on the most important abortion rights case in more than 20 years. Texas abortion providers are challenging provisions of a sweeping anti-choice law passed in 2013 that has already shuttered about half of the state's roughly 40 abortion clinics. With Justice Antonin Scalia's death, the case faces the possibility of a 4-4 deadlock, which would leave a lower court's decision upholding the restrictions in place, although it would not set a national precedent.
Topics:
FBI Head Admits Unlocking San Bernardino Suspect's iPhone Would Set Precedent
FBI Director James Comey has acknowledged that forcing Apple to unlock the iPhone of the suspected San Bernardino shooter would set a precedent that could be used in other cases. James Comey responded to questioning by Virginia Representative Bob Goodlatte during a House Judiciary Committee hearing Tuesday.
South Dakota Gov. Vetoes Transgender Bathroom Bill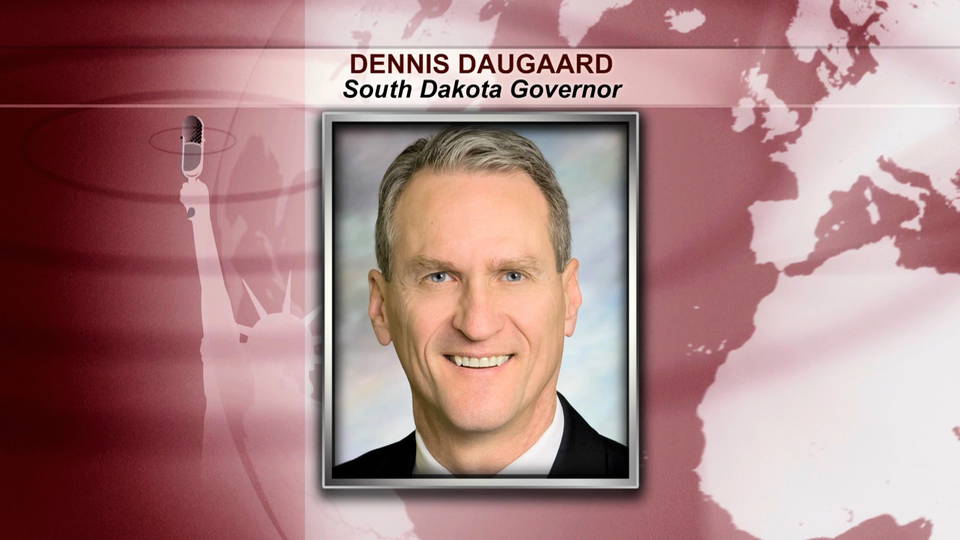 South Dakota's Republican Governor Dennis Daugaard has vetoed a bill that would have banned transgender students from using the bathroom that corresponds to their gender identity. It was the first so-called "bathroom bill" to be passed by a state legislature. Tuesday's veto comes after South Dakota transgender student Thomas Lewis delivered a petition with more than 80,000 signatures of people opposed to the bill.
Topics:
Guatemala: Court Finds Ex-Officers Guilty of Forcing Women into Sexual Slavery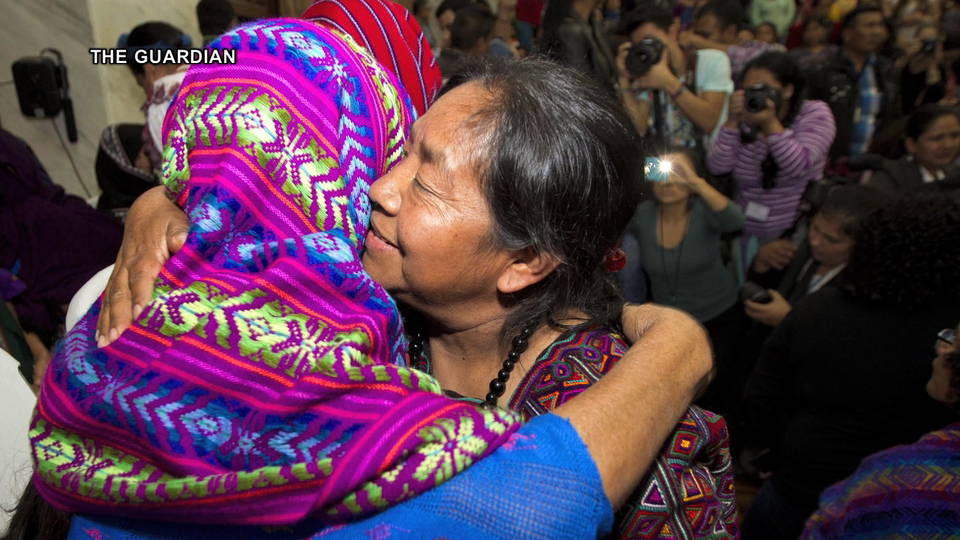 In a historic ruling in Guatemala, two ex-military officers have been found guilty of forcing 11 indigenous Mayan women into sexual slavery during the the U.S.-backed dirty wars of the 1980s. A former lieutenant colonel and a former paramilitary officer have been sentenced to a total of 360 years in prison. The trial comes after decades of organizing by Mayan women.
Topics:
Iraq: Officials Warn Mosul Dam Faces Risk of "Catastrophic" Collapse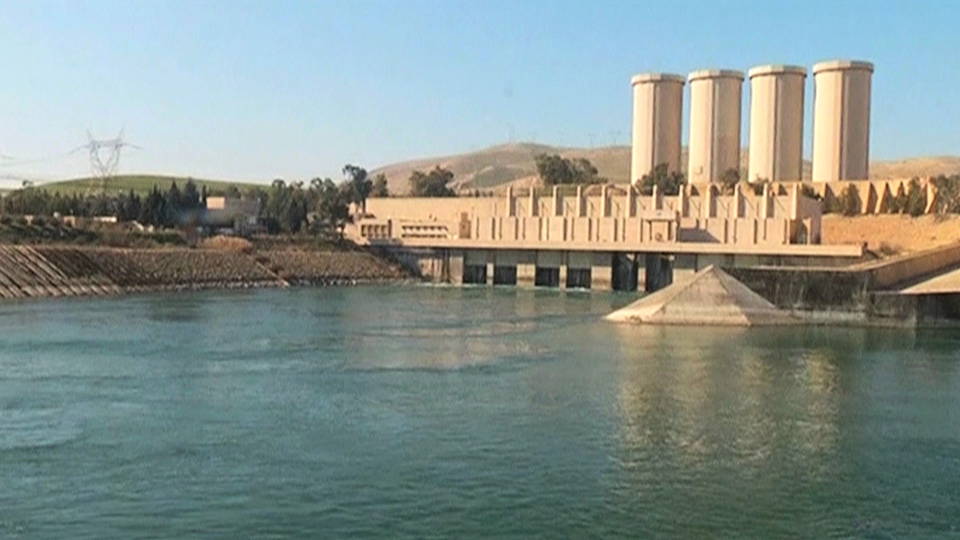 In Iraq, U.S. officials are warning the country's largest dam is facing an "unprecedented risk of catastrophic failure." The U.S. Embassy warns that if the Mosul dam collapses, hundreds of thousands of people would be at risk of drowning, and more than 1 million people would be displaced. Meanwhile, a spate of deadly suicide bombings by ISIL in Iraq have killed more than 130 people over the last few days.
Topics:
2 Guilty of Attempting to Defraud U.S. Gov't in Iraq Contracts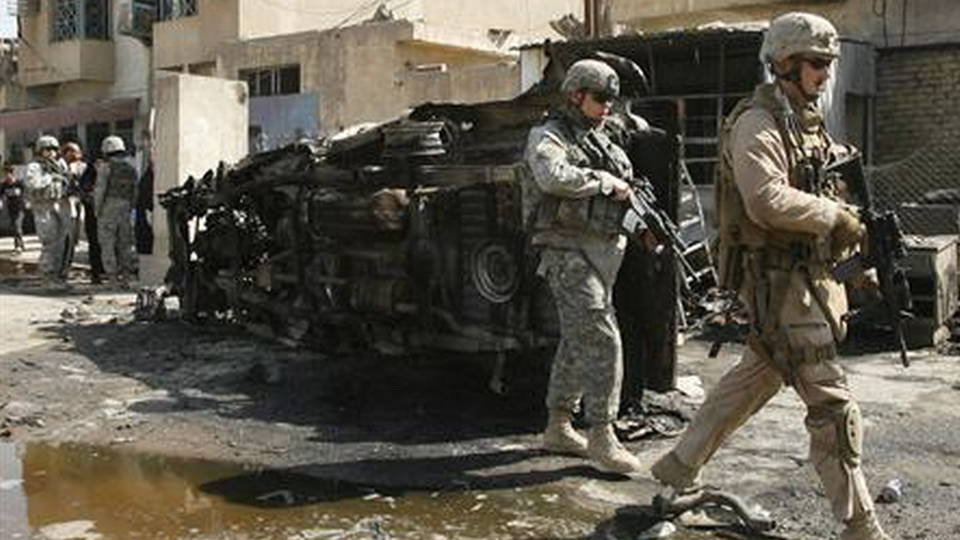 In more news on Iraq, two employees of a U.S. military contractor have pleaded guilty to criminal charges related to contracting projects in Iraq. Neal Kasper and his wife Tiffany White of Laguna Construction Company were indicted for conspiring to defraud the U.S. government of more than $5 million. Kasper pleaded guilty to wire fraud and conspiracy to solicit kickbacks, while White pleaded guilty to wire fraud and tax charges. Kasper faces up to 20 years in prison.
Topics:
Afghanistan: Gen. John Nicholson Replaces Gen. John Campbell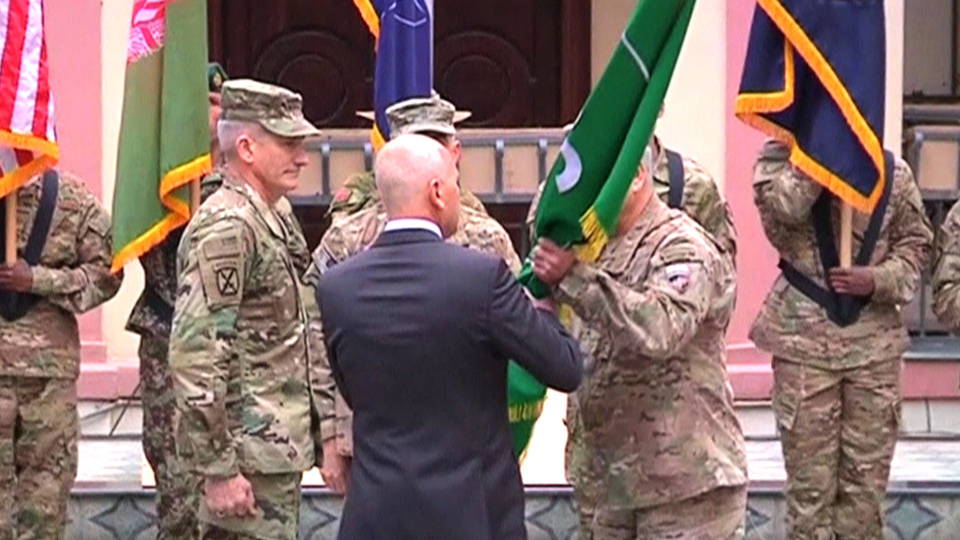 In news from Afghanistan, U.S. Army General John Campbell has stepped down as the commander of international forces in Afghanistan during a ceremony Wednesday. The incoming commander is General John Nicholson. During his Senate confirmation hearings in January, Nicholson said he envisions the U.S. military making an "enduring commitment" in Afghanistan. In more news from Afghanistan, Afghan authorities say at least nine people have died in two U.S. drone strikes in the eastern province of Nangarhar. This comes after 25 people died in U.S. drone strikes in the same region about a week ago.
Topics:
Yemen: Thousands Protest U.S.-Backed, Saudi-Led Airstrikes
In Yemen, thousands of people took to the streets of the capital Sana'a Tuesday to protest the U.S.-backed, Saudi-led bombing campaign, after an airstrike killed 40 people in a market on Saturday. At the march, protester Hamid al-Bakhiti spoke out.
Hamid al-Bakhiti: "This march is a popular expression against the crime that was committed against shoppers in the popular market in Nihm district in northeastern Sana'a that the Saudi-led coalition wanted to declare as a victory."
Saturday's airstrike came only two days after the European Parliament called on the European Union to impose an arms embargo against Saudi Arabia, amid increasing accusations the Saudi-led coalition is targeting Yemeni civilians. The Parliament vote comes after 750,000 European citizens signed a petition calling for the suspension of weapon sales to Saudi Arabia.
Topics:
Last Surviving Veteran of Abraham Lincoln Brigade Dies at 100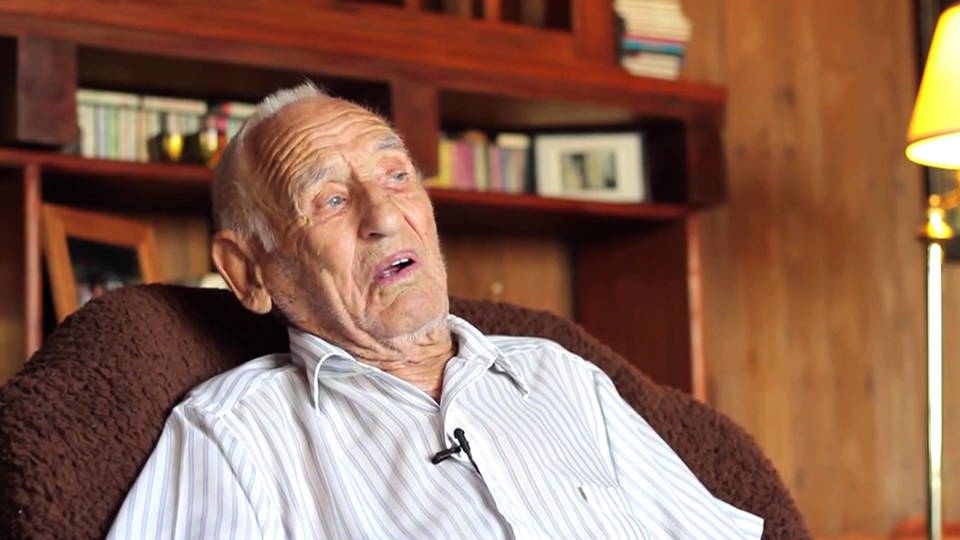 And Delmer Berg, the last known surviving veteran of the Abraham Lincoln Brigade, has died in his home in California at the age of 100. Berg was one of about 2,800 U.S. volunteers who traveled to Spain to fight against the fascist dictator Franco during the Spanish Civil War. Berg was also a longtime labor organizer, who worked with the United Farm Workers. He recalled his decision to fight in Spain in an interview in 2013.
Delmer Berg: "I was very affected by the fascist attempt to take over in Spain. So, I bought out of the Army. Then I didn't know how to get to Spain, 'til one day I was going to work in Hollywood as a dishwasher in the Hollywood Roosevelt Hotel, and I see on the side of a building: 'Friends of the Abraham Lincoln Brigade.' I turned the corner, went up there, told them, 'I want to go to Spain.'"
Topics: