Amy Goodman and Robert Scheer at Truthdig Event in LA
Amy speaks with Robert Scheer at an event hosted by Truthdig.com, which posts Amy's column every week.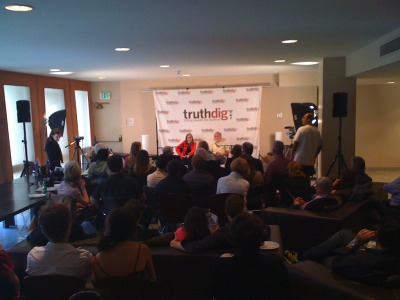 Columns
By Amy Goodman with Denis Moynihan
In her epic book, "The Guns of August," historian Barbara Tuchman detailed how World War I began in 1914, and how the belligerence, vanity and poor policies of powerful leaders led millions to gory deaths. We can look at that war in retrospect, as if through a distant mirror.
Daily News Digest