On Wednesday, Protesters in New York City unfurled a massive Palestinian flag with the words "Gaza in our hearts. Boycott. Divestment. Sanctions" from the Manhattan Bridge, which connects Brooklyn and Manhattan. The banner drop came as demonstrators marched across the Brooklyn Bridge.
See related coverage by Democracy Now!
Photos from the protest by Jed Brandt: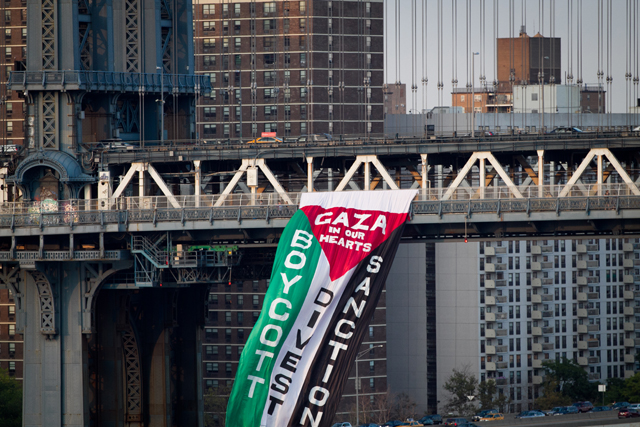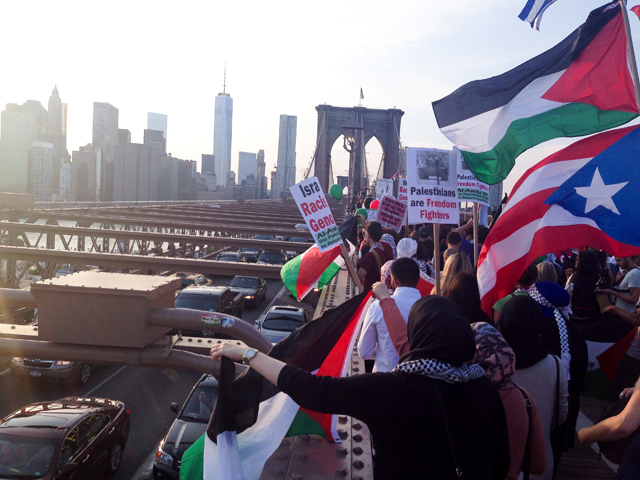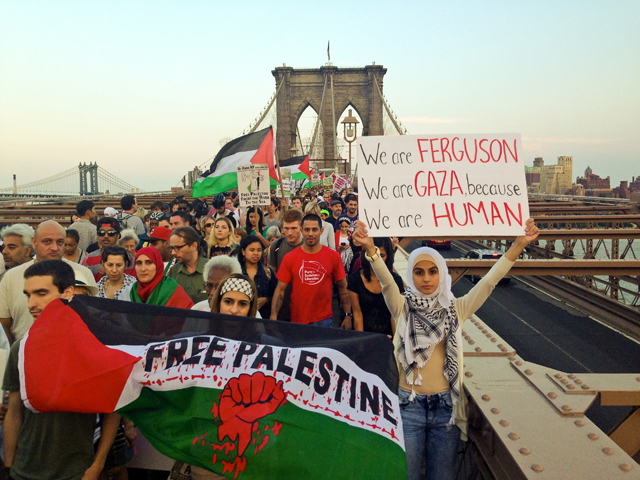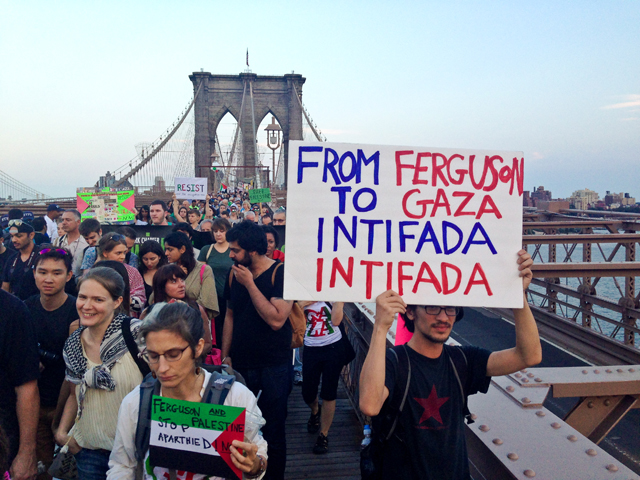 Recent Shows
More
Stories
Could Puerto Rico become America's Greece? That's a question many are asking as the island faces a devastating financial crisis and a rapidly crumbling healthcare system. Puerto Rico owes $72 billion in debt. $355 million in debt payments are due December 1, but it increasingly looks like the U.S. territory may default on at least some of the debt. Congress has so far failed to act on an Obama administration proposal that includes extending bankruptcy protection to Puerto Rico and allocating more equitable Medicaid and Medicare...
Headlines
There are no headlines for this date.
---
The original content of this program is licensed under a Creative Commons Attribution-Noncommercial-No Derivative Works 3.0 United States License. Please attribute legal copies of this work to democracynow.org. Some of the work(s) that this program incorporates, however, may be separately licensed. For further information or additional permissions, contact us.