On Wednesday, Protesters in New York City unfurled a massive Palestinian flag with the words "Gaza in our hearts. Boycott. Divestment. Sanctions" from the Manhattan Bridge, which connects Brooklyn and Manhattan. The banner drop came as demonstrators marched across the Brooklyn Bridge.
See related coverage by Democracy Now!
Photos from the protest by Jed Brandt: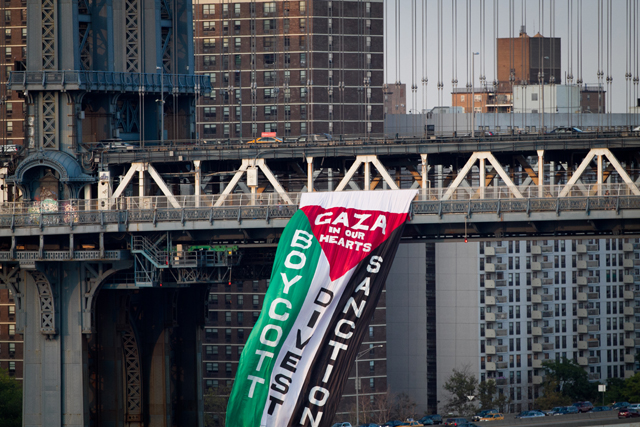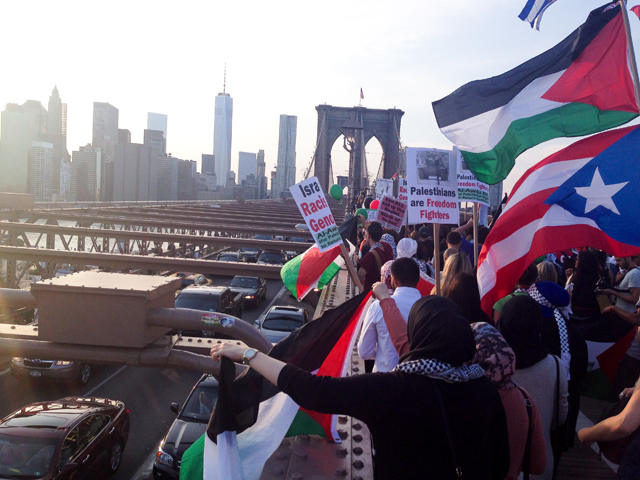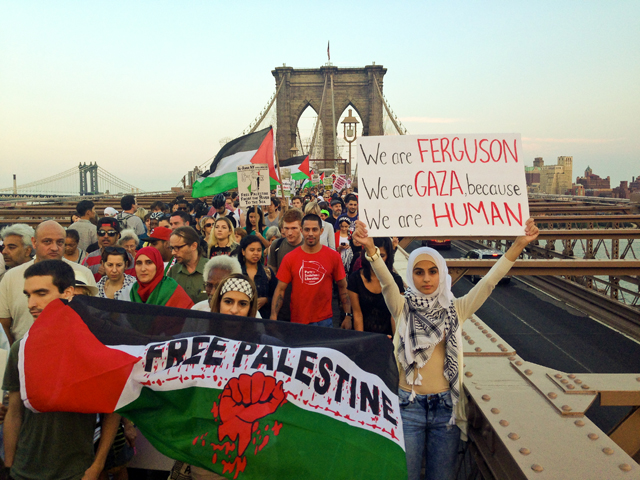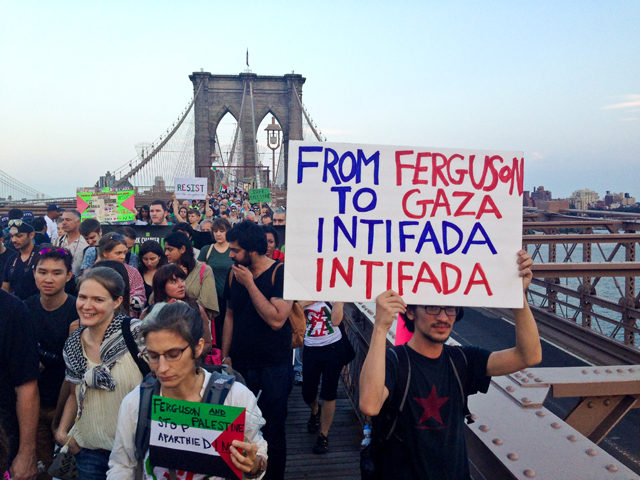 Recent Shows
More
Stories
Protests in Baltimore over the death of Freddie Gray have entered their fifth day. The 27-year-old...

Warplanes from the Saudi-led coalition struck the Yemeni cities of Aden and Ibb early today despite a claim...
---
The original content of this program is licensed under a Creative Commons Attribution-Noncommercial-No Derivative Works 3.0 United States License. Please attribute legal copies of this work to democracynow.org. Some of the work(s) that this program incorporates, however, may be separately licensed. For further information or additional permissions, contact us.