"Gaza in our Hearts":
NYC

Protesters Hang Palestinian Flag from Manhattan Bridge (Photos)

On Wednesday, Protesters in New York City unfurled a massive Palestinian flag with the words "Gaza in our hearts. Boycott. Divestment. Sanctions" from the Manhattan Bridge, which connects Brooklyn and Manhattan. The banner drop came as demonstrators marched across the Brooklyn Bridge.
See related coverage by Democracy Now!
Photos from the protest by Jed Brandt: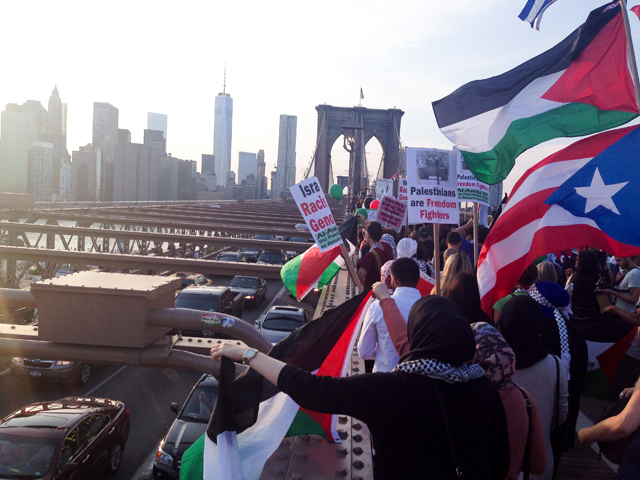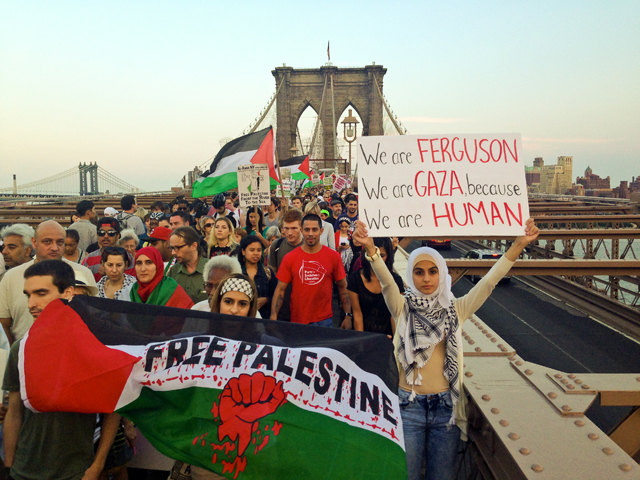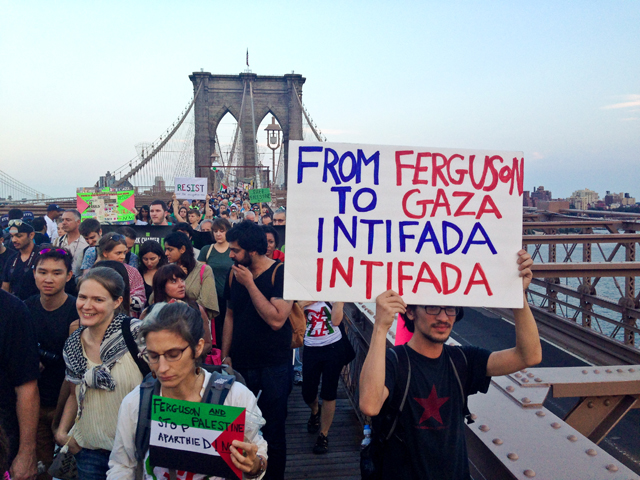 Columns
By Amy Goodman with Denis Moynihan
It was a dramatic scene in the Senate this week. As Sen. Elizabeth Warren, presiding, announced the defeat of the Keystone XL pipeline, a Crow Creek Sioux man from South Dakota sang out in the Senate gallery. A massive people's climate movement against extracting some of the dirtiest oil on the planet had prevailed ... at least for now.
Daily News Digest