Hundreds Evacuated in Missouri as Death Toll from Flooding Rises
December 31, 2015
Headlines
Floodwaters continue to rise in Missouri, where officials warn the swollen rivers could overflow federal levees. Hundreds of families are evacuating communities around the fast-rising Meramec River. The Mississippi River has also surged to near-record levels. It's expected to reach nearly 13 feet above flood stage in St. Louis today. In the last week, flooding across Missouri, Illinois, Arkansas and Oklahoma has killed at least 24 people.
Islamophobic Attacks Reported in Las Vegas, New York and Fresno, CA
December 31, 2015
Headlines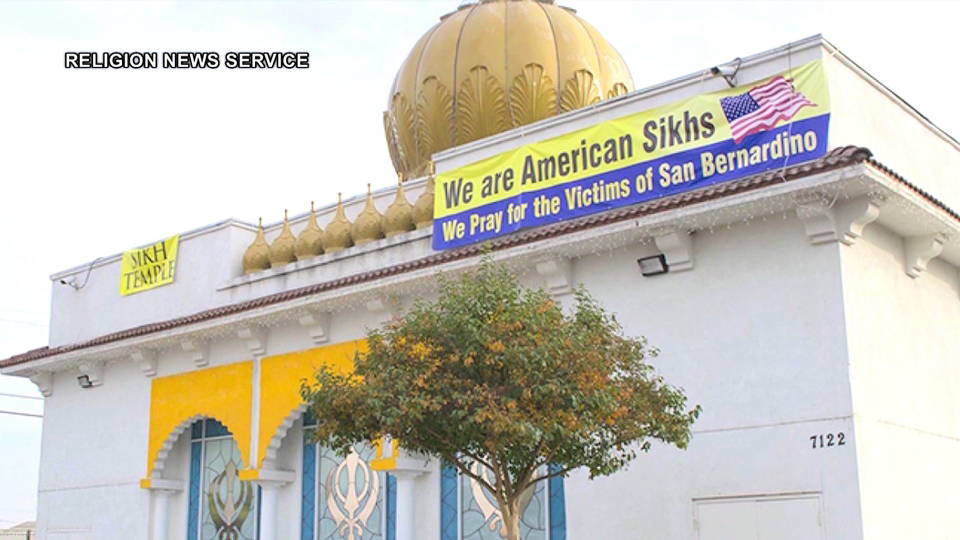 A spate of Islamophobic incidents continues nationwide. In Las Vegas, police are investigating a possible hate crime in which a man wrapped bacon around the handles of a mosque before Sunday morning prayer. In New York, an Israeli man has been charged with a hate crime after he allegedly accosted four Pakistani Americans in Brooklyn brandishing a pistol and screaming, "I want to see the blood of Muslims in the street." Meanwhile, in Fresno, California, an elderly Sikh man was hit by a truck and then beaten in the street by two men on Saturday. The attack left 68-year-old Amrik Singh Bal with a broken collarbone. Police say he may have been mistaken for a Muslim, as has happened in other violence against Sikhs nationwide. A recent study finds hate crimes against Muslim Americans and U.S. mosques have tripled since the attacks in Paris and San Bernardino. The Council on American-Islamic Relations has reported more incidents targeting mosques this year than in any other year on record.
Chicago: Emanuel Announces Reforms Amid Calls for His Resignation
December 31, 2015
Headlines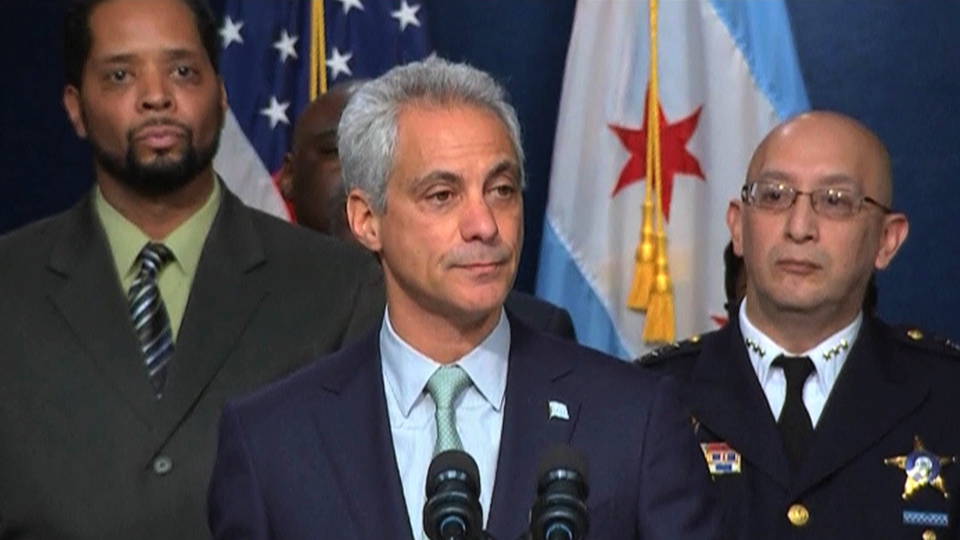 Chicago Mayor Rahm Emanuel has announced new police reforms as he fends off calls for his resignation amid continued protests over fatal shootings by officers. On Wednesday, Emanuel said he will order additional training and double the number of Tasers from 700 to 1,400 to promote the idea that shooting is a last resort. The Chicago Tribune reports the police department already expanded the use of Tasers in 2010, but the move did not reduce police shootings in the ensuing five years. Meanwhile, protesters have brought the call for Mayor Emanuel's resignation to the front steps of his North Side home, where they said the time to implement changes has expired.
Protester: "We had to bring our message to Rahm Emanuel's doorstep because I guess he didn't hear us. I guess he hasn't been listening. We've been protesting over a month, and he's still in office. He doesn't understand that we're fed up. We're fed up with his leadership in Chicago, and he has to resign. Everything that he's trying to do, now that the pressure is on him, should have been done 13 months ago, should have been done four years ago. He could have even did it in April, when he got back in office. But instead, he waited. He waited until we were fed up. So, Rahm Emanuel, you're too far in the hole. You're too far in the hole, and I don't think you can get back out. We need you to resign, and we need you to resign now."
Cleveland: Protests over Lack of Indictment in Tamir Rice's Death
December 31, 2015
Headlines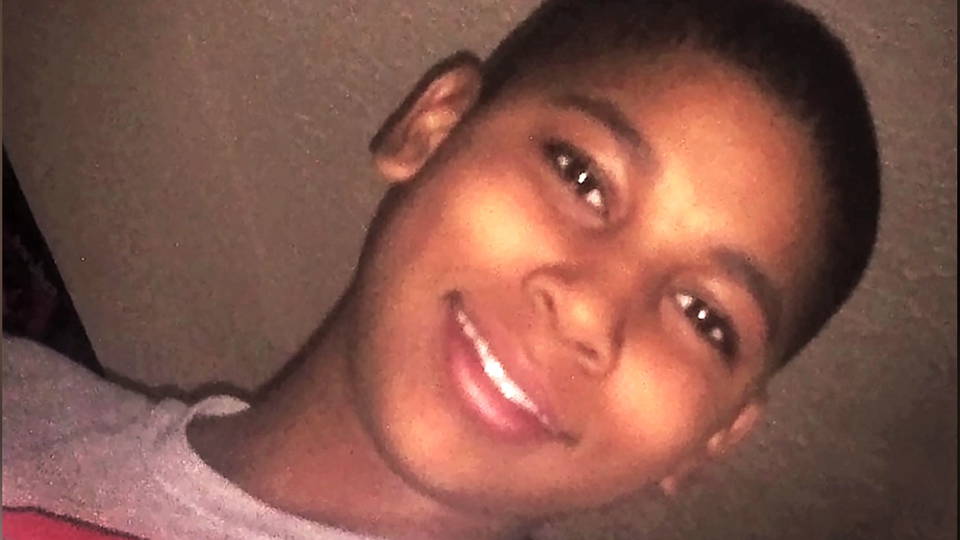 Daily protests also continue in Cleveland, Ohio, over a grand jury's decision not to indict the officers involved in the fatal shooting of 12-year-old Tamir Rice. On Tuesday, protesters blocked traffic by lying in the street outside the Justice Center in downtown Cleveland. A coalition of community groups is urging residents to vote against Cuyahoga County Prosecutor Timothy McGinty in the upcoming 2016 election.
Puerto Rico Gov. Confirms Commonwealth Will Default on Jan. 1
December 31, 2015
Headlines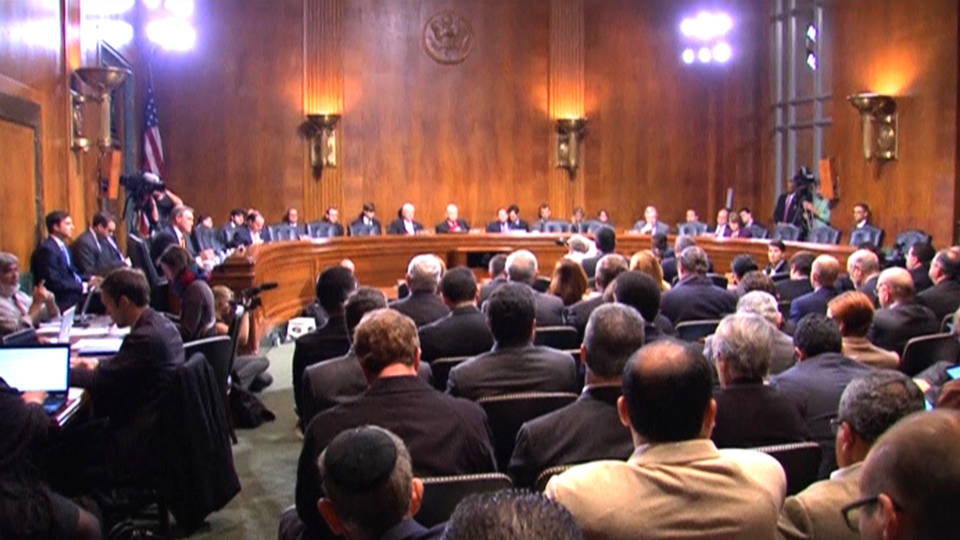 Puerto Rico Governor Alejandro García Padilla has confirmed the commonwealth will default on some of its scheduled debt repayment on January 1. Congress could have prevented a default, but passed on its opportunity earlier this month. On Wednesday, García Padilla told reporters, "We know that our creditors have spent a fortune lobbying against the people of Puerto Rico." Hedge funds have spent the last year aggressively lobbying against legislation granting Puerto Rico limited bankruptcy protection similar to what is available for cities and municipalities inside U.S. states. Click here to watch Democracy Now! co-host Juan González's recent speech about how Puerto Rico's debt crisis is tied to the commonwealth's legacy of U.S. colonialism.
Bangladesh: Two Students Sentenced to Death for Blogger's Murder
December 31, 2015
Headlines
In Bangladesh, two students have been sentenced to death for the murder of a secular blogger. In February 2013, Ahmed Rajib Haider was hacked to death by people wielding machetes. His death was the first in a string of targeted killings of secular bloggers. Prosecutors say the students were radicalized by extremist Islamist clerics. On Thursday, a judge sentenced the two students and five others in connection with the murder.
Turkey: Kurdish Towns Report Lack of Water, Food Amid State Crackdown
December 31, 2015
Headlines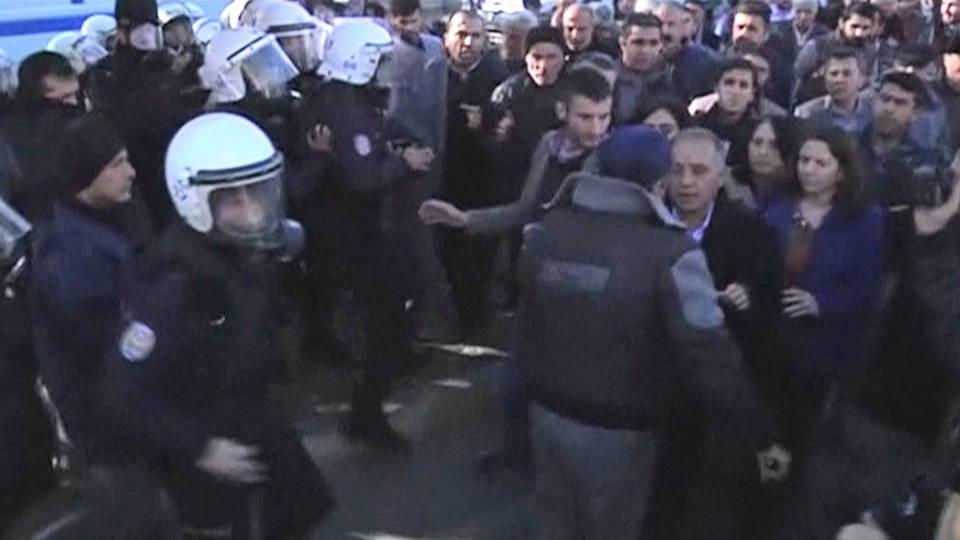 In Turkey, residents of the southeastern town of Cizre are protesting the lack of water, food and electricity as a two-week government crackdown continues. Cizre is one of more than a dozen towns under mandatory curfew for over two weeks. The Turkish government says it is carrying out a massive military operation to target members of the Kurdistan Workers' Party, known as the PKK. At least 10,000 Turkish troops, backed by tanks, have been deployed. But local residents say the military offensive has led to repression of Kurds at large, displacing an estimated 200,000 people and resulting in civilian casualties, including the recent death of a five-year-old boy and a three-month-old girl. In Cizre, shopkeeper Ramazan Simsek spoke out.
Ramazan Simsek: "The country is in a bad place right now. As tradesmen and citizens, we suffer from electricity being cut off, the water being cut off. Everyone, especially kids, are mentally not healthy. They can't go to school; they're spending so much time without education. The community is miserable right now."
Head of MI Environmental Dept. Resigns over Flint's Poisoned Water
December 31, 2015
Headlines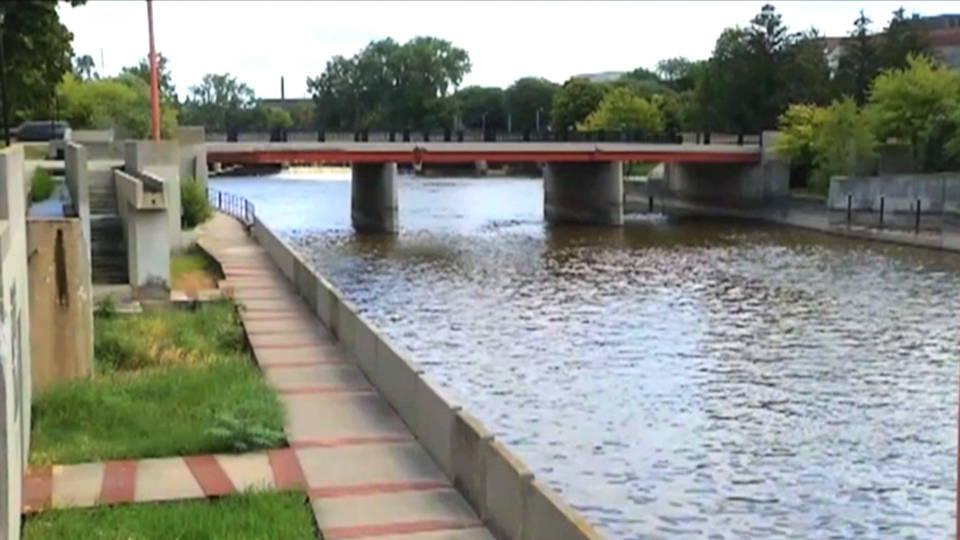 In Michigan, the head of the Department of Environmental Quality has resigned amid continued fallout over the dangerously high levels of lead in Flint's drinking water. Last year, the city's unelected emergency manager, who was appointed by Governor Rick Snyder, switched the city's water source from the Detroit system to the long-polluted Flint River in an attempt to save money. Two weeks ago, Flint's mayor declared a state of emergency after a study found the proportion of children under five in Flint with elevated lead levels in their blood nearly doubled following the switch. On Tuesday, Environmental Quality Department head Dan Wyant resigned amid the revelations that Michigan state officials were aware the water had dangerously high levels of lead, but continued to tell residents the water was safe. Governor Snyder apologized to Flint residents. But many residents say the apology doesn't go far enough. Thousands have taken to social media calling for Snyder's arrest. Michigan activists are planning to hold a tribunal on Flint water poisoning and the continued shutoffs of drinking water in Detroit, in the coming weeks.
Hundreds Ride to Wounded Knee for 125th Anniversary of 1890 Massacre
December 31, 2015
Headlines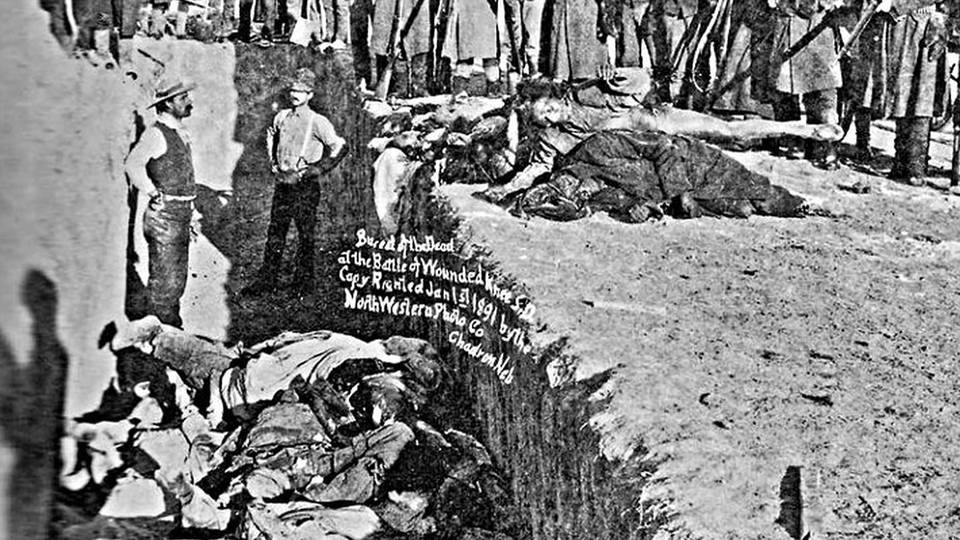 And on the Lakota Pine Ridge Indian Reservation, hundreds of Lakotas and supporters arrived on horseback at the gravesite at Wounded Knee to mark the massacre's 125th anniversary. On December 29, 1890, the U.S. Army killed as many as 300 Oglala Lakota Indians, including many women and children. The commemorative Chief Big Foot Band Memorial Ride began more than a week ago when riders set out from Bridger, South Dakota. They traveled more than 150 miles on horseback until reaching Wounded Knee. The site is remembered not only for the 1890 massacre, but also for the historic 1973 occupation, in which members of the American Indian Movement occupied Wounded Knee to demand their treaty rights. In this clip from that 71-day occupation, Oglala Lakota activist Russell Means spoke to reporters about the U.S. government's disregard for their treaty rights.
Russell Means: "The United States government and its people have effectively isolated Indian people and filed away our treaties for over a century and more. Consequently, the United States government neither has—they haven't any explanation if they massacre us, based on the treaty rights, and they haven't any answers for us if they negotiated over our treaty rights. Right now, I imagine that in Washington, D.C., there's a heck of a lot of bureaucrats and White House personnel researching Indian treaties. Now, until those treaty questions are resolved, you're going to have much more, many more Wounded Knees."