North Korea Says It Tested a Hydrogen Bomb
January 06, 2016
Headlines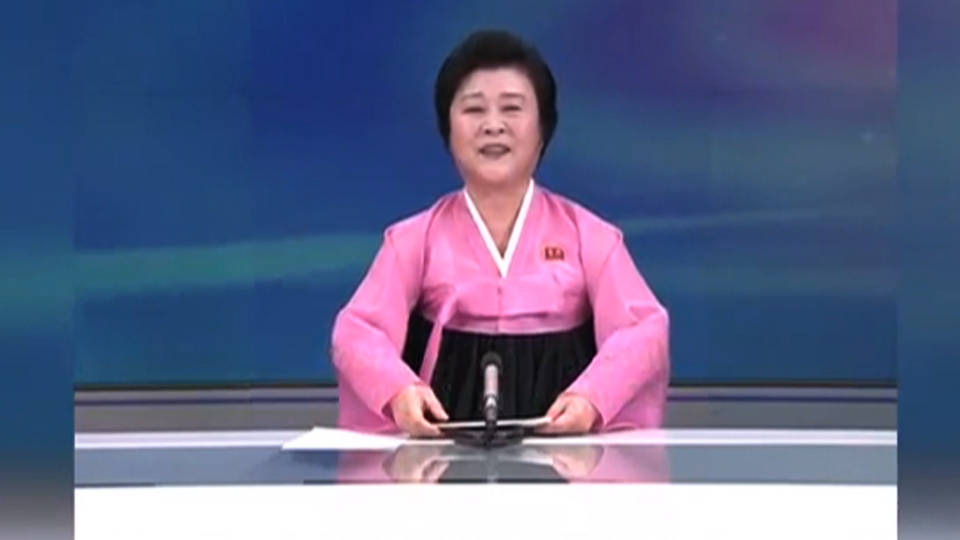 North Korea says it has successfully detonated its first hydrogen bomb. If confirmed, the test marks a major increase in North Korea's nuclear capacity. The North Korean state-run TV network announced the test after seismologists detected a 5.1-magnitude tremor near the country's main nuclear test site.
Announcer: "The first H-bomb test was successfully conducted at 10:00 on January 6, 2016. We will not give up a nuclear program as long as the United States maintains its stance of aggression."
North Korea's announcement has not been independently verified, and experts have voiced skepticism about whether the country is actually capable of producing a hydrogen bomb. South Korea called the announcement a "grave provocation to our national security," while Japan condemned it as a "major threat to regional and international peace and stability." Speaking in Tokyo today, U.S. Ambassador to Japan Caroline Kennedy said the United States stands with Japan.
Caroline Kennedy: "We stand with Japan and our partners and allies in solidarity in the face of North Korean provocations, and we will work closely together with you in the coming days."
Hydrogen bombs can be hundreds or even thousands of times more powerful than the atomic bomb the United States dropped on the Japanese cities of Hiroshima and Nagasaki in 1945—the first and only use of nuclear weapons in war.
Obama Outlines Executive Action on Guns in Tearful Address
January 06, 2016
Headlines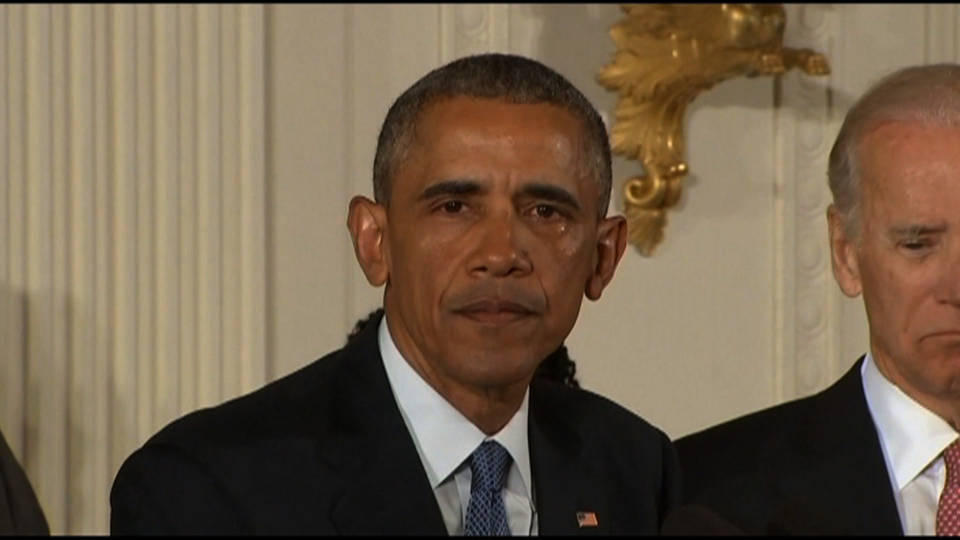 President Obama has laid out his plans to take executive action in an attempt to curb gun violence in the United States. Part of his plan will result in mandatory background checks for individuals purchasing firearms online or at gun shows. The administration is also calling for the hiring of 200 new federal agents to enforce the nation's gun laws and $500 million to increase access to mental healthcare. On Tuesday, Obama spoke at the White House surrounded by family members of people killed in shootings. It was one of the most emotional speeches of Obama's presidency. He wiped back tears as he remembered the first graders killed by a gunman at the Sandy Hook Elementary School in Newtown, Connecticut.
President Barack Obama: "Every time I think about those kids, it gets me mad. And by the way, it happens on the streets of Chicago every day."
We'll have more on President Obama's speech after headlines.
Iranian President: Saudi Arabia Can't Hide "Crime" of Execution by Severing Ties
January 06, 2016
Headlines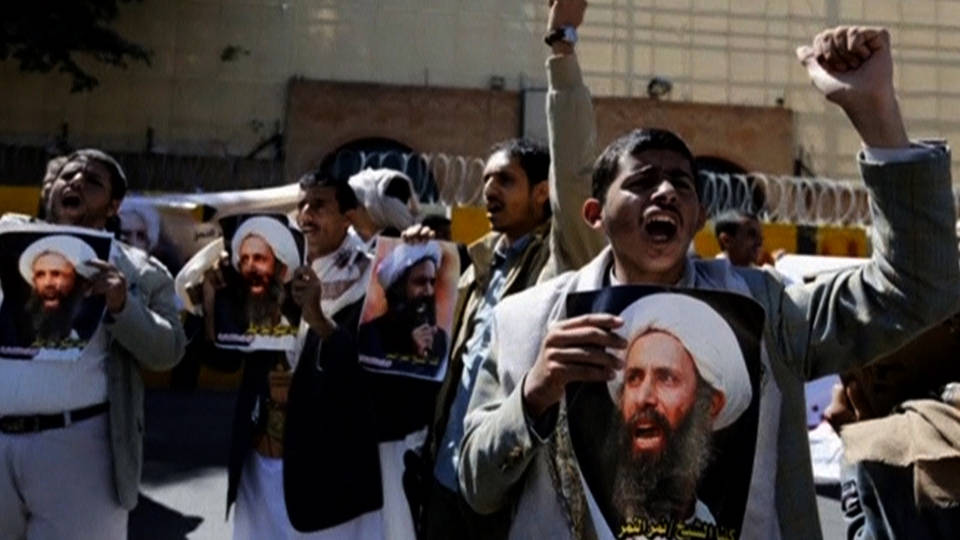 In Iran, a top military commander has condemned Sunday's storming of the Saudi Embassy in Tehran, calling it an "ugly, unjustifiable act." Brigadier General Mohsen Kazemeini made the remarks after protesters angered by Saudi Arabia's execution of a Shiite cleric set fire to a part of the Saudi Embassy. The burning prompted Saudi Arabia, Bahrain and Sudan to break ties with Iran, while the United Arab Emirates downgraded relations with Iran, and Kuwait recalled its ambassador there. Iranian President Hassan Rouhani said Tuesday Saudi Arabia could not hide its "crime" of executing Sheikh Nimr al-Nimr by severing ties with Tehran. Forty-six other people were executed alongside the cleric, marking Saudi Arabia's largest mass execution in decades.
U.S.-Led Coalition: ISIS Has Lost 30% of Territory in Iraq, Syria
January 06, 2016
Headlines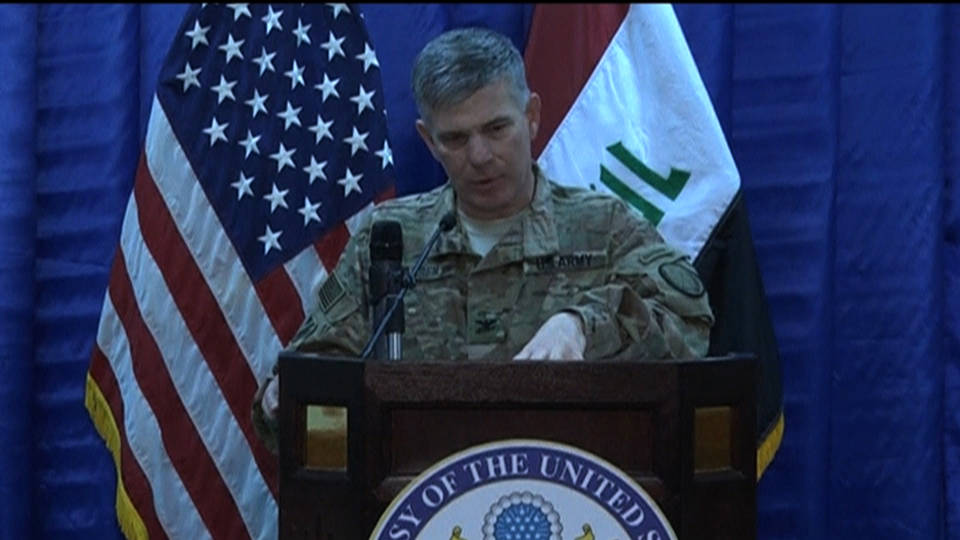 A spokesperson for the U.S.-led coalition fighting the self-proclaimed Islamic State says the militants have lost 30 percent of the territory they once held in Iraq and Syria. U.S. Army Colonel Steve Warren made the announcement Tuesday.
Col. Steve Warren: "We believe, in Iraq, it's about 40 percent; in Syria, harder to get a good number, we think it's kind of under 20; and altogether around 30 percent, we believe, taking together Iraq and Syria."
Afghanistan: U.S. Soldier Killed in Special Forces Operation
January 06, 2016
Headlines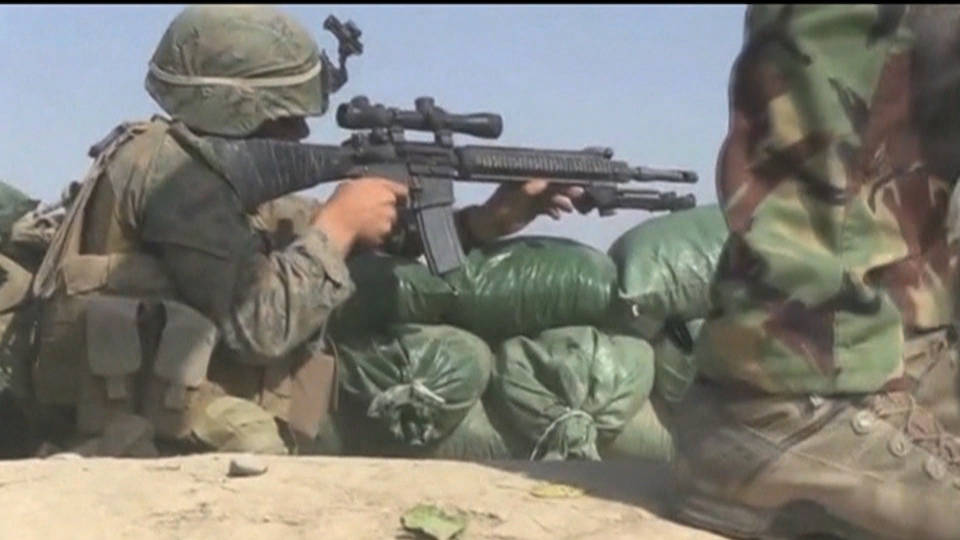 In Afghanistan, a U.S. soldier has been killed and two others wounded during a special forces operation in the southern province of Helmand. The Pentagon says U.S. forces came under fire in the town of Marjah. A U.S. helicopter reportedly crashed at the scene during a rescue attempt.
Female Journalist Ruqia Hassan Murdered by ISIS
January 06, 2016
Headlines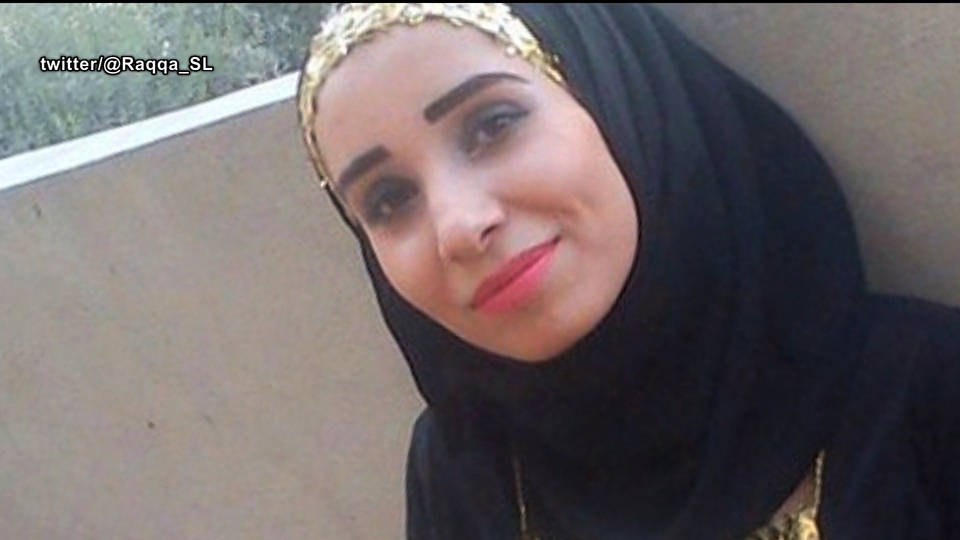 The Islamic State has reportedly murdered a journalist who wrote about life in the ISIS-occupied Syrian city of Raqqa. Ruqia Hassan was reportedly killed in September, but activists say ISIS hijacked her social media accounts and used them to claim she was alive. A member of the activist group Raqqa Is Being Slaughtered Silently said that before her death, Hassan said, "I'm in Raqqa and I received death threats, and when Isis [arrests] me and kills me it's ok because ... I have dignity. Its better than [living] in humiliation with Isis." Hassan was 30 years old.
Turkey Releases Vice News Journalist After 131 Days in Prison
January 06, 2016
Headlines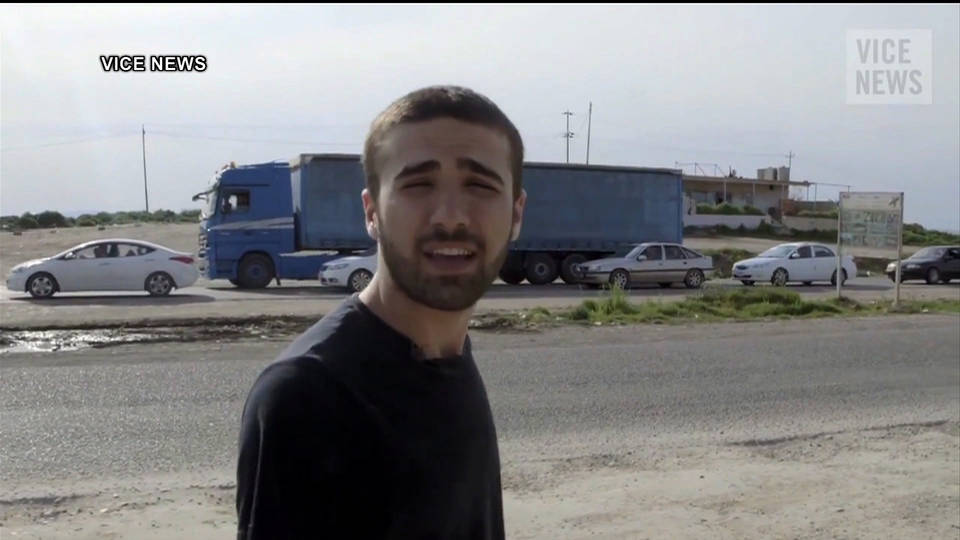 In Turkey, Iraqi Kurdish journalist Mohammed Rasool, who worked for Vice News, has been released after 131 days in prison. Rasool was accused of assisting a terrorist organization. He was arrested in August in southeastern Turkey, where the Turkish government has imposed curfews as part of a wide-ranging crackdown. Human rights groups have recorded well over 100 civilian deaths in the area. A report by the Committee to Project Journalists last month called Turkey the fifth worst jailer of journalists in the world.
Venezuela: Right-Wing Opposition Takes Control of Congress
January 06, 2016
Headlines
In Venezuela, right-wing opposition lawmakers have taken control of the Congress for the first time in 17 years. The opposition won 112 out of 167 seats in elections last month. The new legislature sets up a challenge for President Nicolás Maduro as he seeks to continue the Bolivarian revolution launched by late President Hugo Chávez.
Sanders: Wall Street Greed "Destroying the Very Fabric of Our Nation"
January 06, 2016
Headlines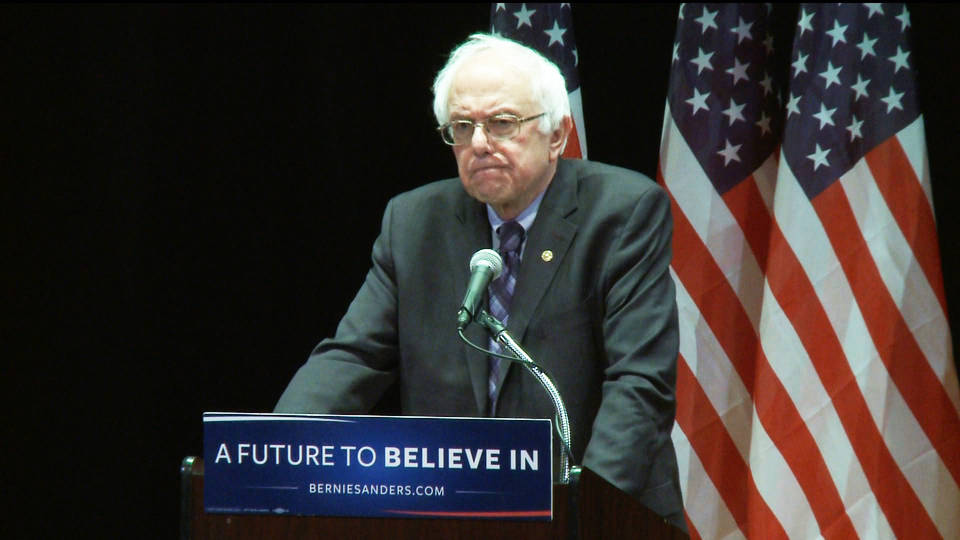 Democratic presidential candidate and Vermont Senator Bernie Sanders has taken aim at Wall Street in his latest address. Speaking here in New York at Town Hall, Sanders vowed to break up the biggest banks within a year of taking office.
Sen. Bernie Sanders: "Greed is not good. In fact, the greed of Wall Street and corporate America is destroying the very fabric of our nation. And here is a New Year's resolution that I will keep if elected president, and that is, if Wall Street does not end its greed, we will end it for them."
Topics:
5 Central American Families Win Halt to Deportations After Raids
January 06, 2016
Headlines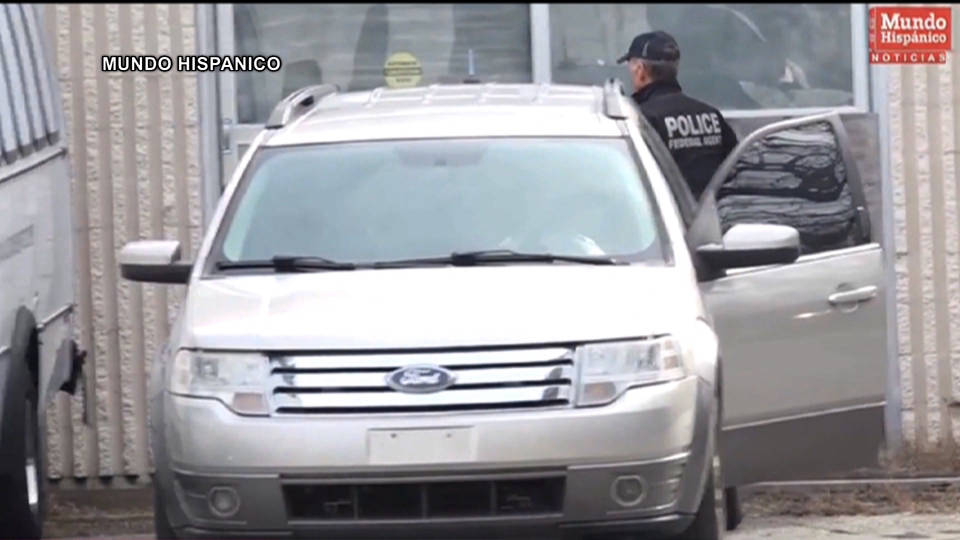 Some of the first families set for deportation under the Obama administration's latest round of raids have won a key victory after a top immigration appeals court halted their deportations. In what advocates dubbed "car-seat raids," agents rounded up at least 121 people over the weekend, targeting Central American families who have recently fled violence in their home countries. Activists say five of the families were able to win a halt to their deportation after citing due process violations. The order came just hours before they were set to be deported to El Salvador, which now has the highest murder rate in the world for a country not at war.
Supreme Court Receives Torrent of Briefs Against Texas Anti-Choice Law
January 06, 2016
Headlines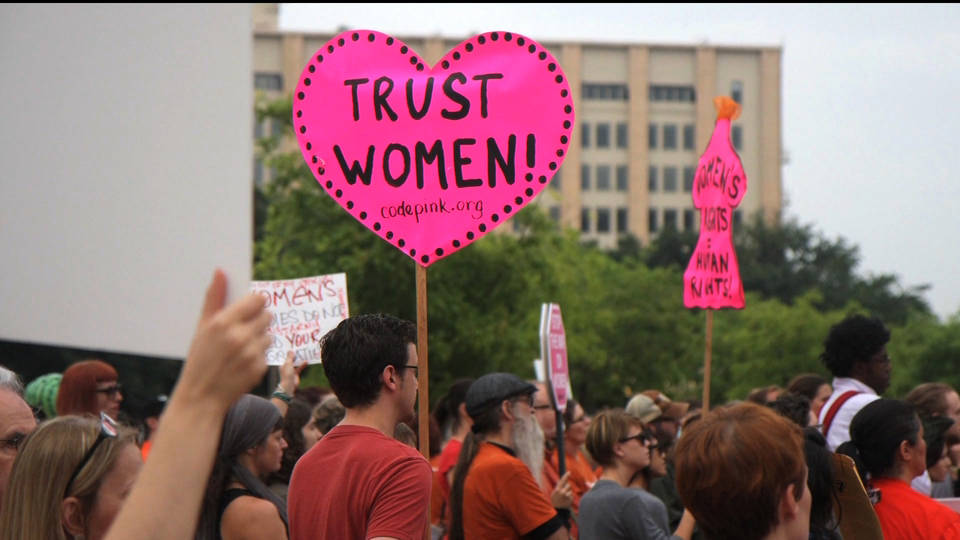 A broad coalition of doctors, experts, lawmakers and organizations have petitioned the Supreme Court to overturn a Texas anti-choice law that could shutter all but a handful of abortion clinics in the state. Those who filed briefs opposing the law include medical professionals, religious groups, the Obama administration and more than 160 members of Congress. A coalition of cities and municipalities, including New York; Baltimore; Boston; Dayton, Ohio; and San Francisco, have also filed a brief against the Texas law, saying if it goes into full effect, cities and states without harsh abortion restrictions will see a surge in patients needing care. The Supreme Court will hear arguments on the case in March.
Judge Says Chicago City Attorney Hid Evidence in Police Killing; Legislators Mull Recall of Emanuel
January 06, 2016
Headlines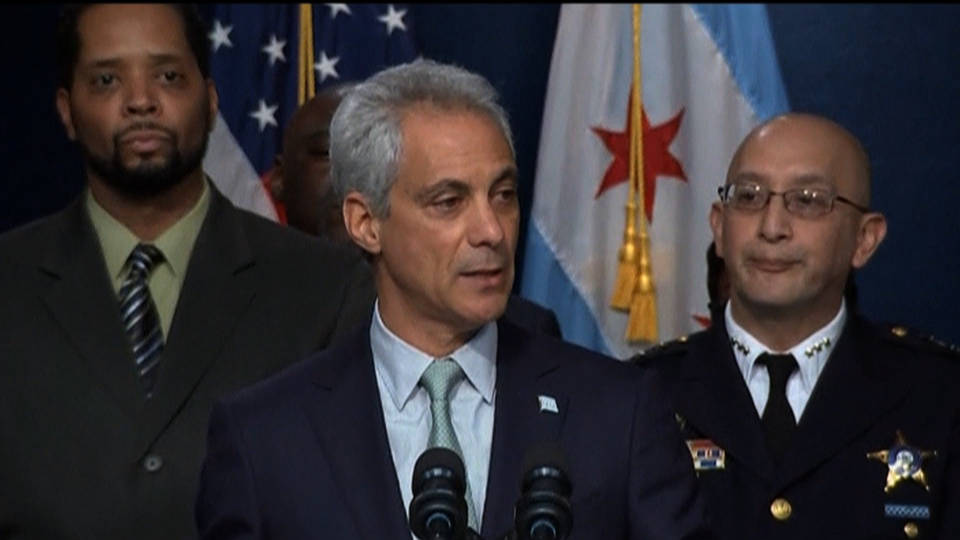 In the latest news to shake the administration of Chicago Mayor Rahm Emanuel, a federal judge has ruled a top administration lawyer intentionally hid key evidence about a fatal police shooting, then lied about it. The judge's ruling reversed an earlier decision in favor of two Chicago police officers that concluded they were justified in killing African American Darius Pinex during a traffic stop five years ago. The officers claimed they pulled Pinex over because his car matched a description they heard over their radios about a car wanted in connection with a shooting. On Monday, a judge ruled senior Chicago attorney Jordan Marsh intentionally withheld a recording of the radio dispatch showing the car did not actually match the description, then lied about his reasons for doing so. Marsh resigned hours after the ruling. This all comes as Mayor Emanuel faces calls to resign over a potential cover-up of the police killing of Laquan McDonald and over the fatal police shooting of a grandmother and college student, Bettie Jones and Quintonio LeGrier. Illinois state lawmakers are now considering steps to potentially allow a recall of Mayor Emanuel.
Michigan Governor Declares State of Emergency over Lead in Flint's Water
January 06, 2016
Headlines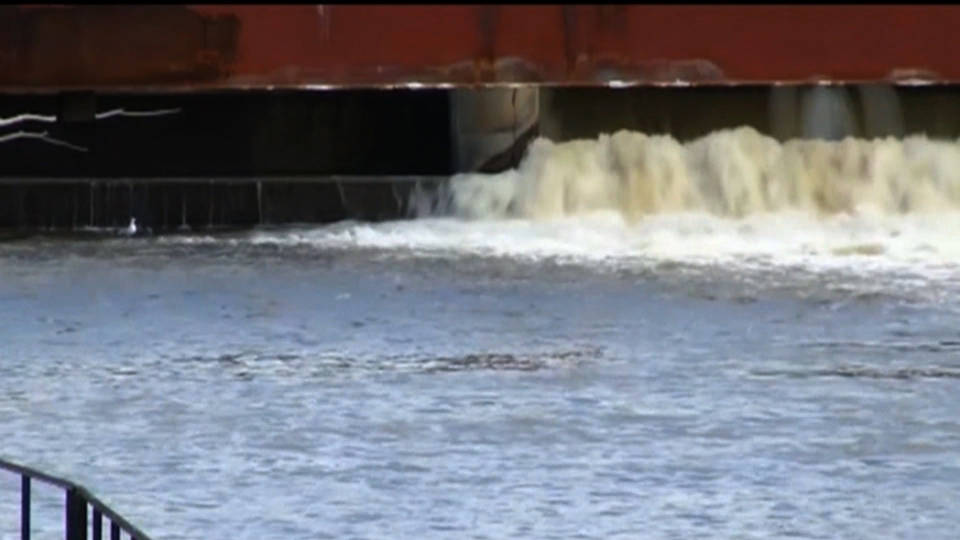 Michigan Governor Rick Synder has declared a state of emergency in the city of Flint over lead in the drinking water. The move came as federal officials announced they are investigating the issue. Governor Snyder apologized last week for the state's handling of the water crisis in Flint, where residents have reported a spate of health problems, from rashes and hair loss to memory problems. The contamination began after an emergency manager appointed by Governor Snyder switched the city's water source to the long-polluted Flint River in a bid to save money. In August, Governor Snyder quietly helped deliver 1,500 water filters to Flint—even as state officials assured people the water was safe.
35,000 Cows Found Dead After Blizzard in Texas, New Mexico
January 06, 2016
Headlines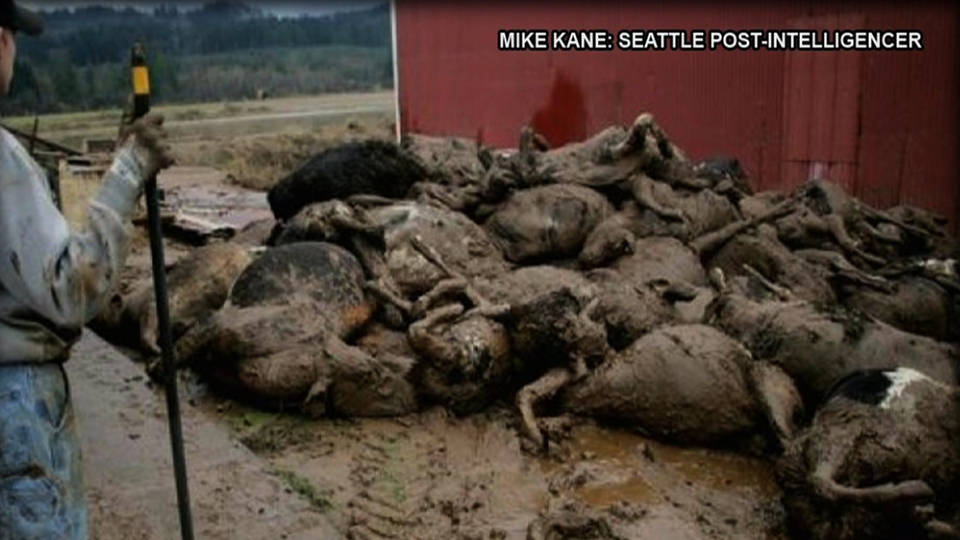 And an estimated 35,000 dairy cows have been found dead after a rare blizzard hit West Texas and eastern New Mexico late last month. The storm left snow drifts up to 14 feet high, burying many cows alive, while others froze to death or starved. An estimated 10 percent of the adult dairy herd in West Texas perished.