Case of Sexually Transmitted Zika Virus Reported in Texas
February 03, 2016
Headlines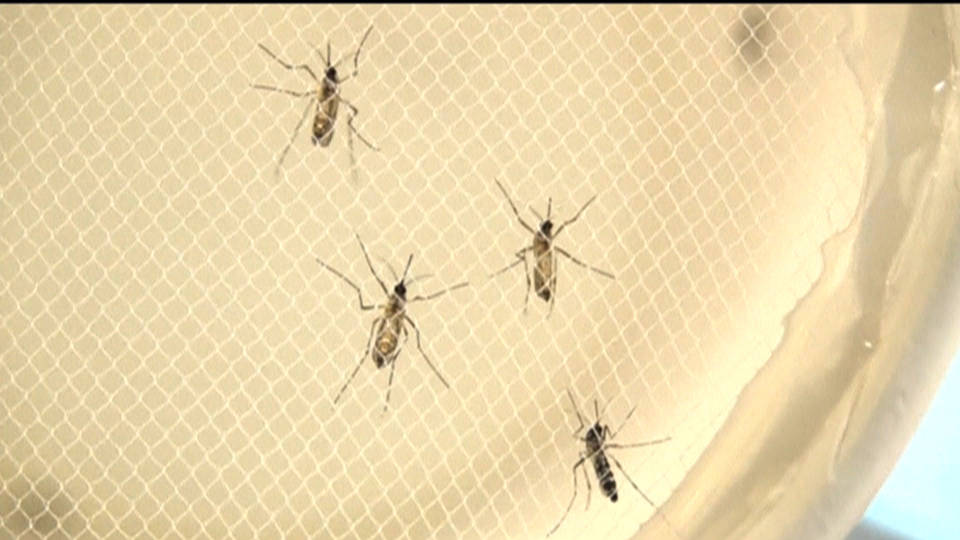 Officials in Texas have reported the first case of Zika virus contracted in the United States, saying it was sexually transmitted. If confirmed, it marks only the second known case of Zika transmission through sexual contact. Zika has continued to spread rapidly across Latin America, with Chile reporting its first three cases. The mosquito-borne illness, while generally not life-threatening, has been linked to the birth defect microcephaly, which causes babies to be born with abnormally small heads. The link has raised debates over restrictive abortion laws in countries like Brazil, which has seen nearly 3,700 suspected cases of microcephaly. The World Health Organization's Anthony Costello announced the latest steps against Zika.
Dr. Anthony Costello: "This morning we've now set up a global response unit, which brings together all people across WHO in headquarters in the regions to deal with a formal response, using all the lessons we've learned from the Ebola crisis."
Scientists have linked rising temperatures from global warming to the increased incidence of mosquito-borne infections such as Zika.
Clinton Wins 0.2% Victory in Iowa; Sanders Sweeps Young Voters
February 03, 2016
Headlines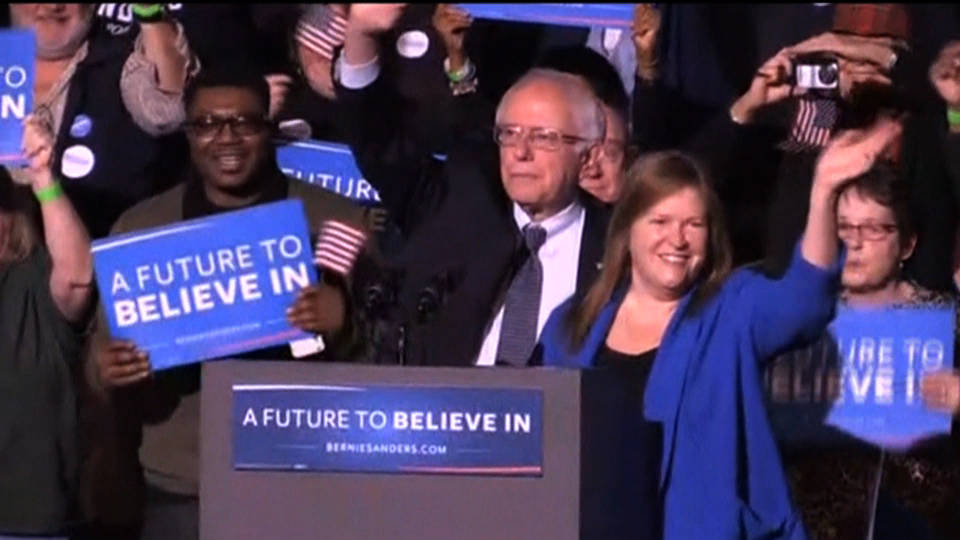 The final results from the Iowa Democratic caucus show Hillary Clinton beating Vermont Senator Bernie Sanders by just 0.2 percent, with 49.8 percent compared to 49.6 percent for Sanders. But Sanders swept the vote among young Democratic voters, with 84 percent of people between ages 17 and 29 choosing Sanders. The candidates are now looking ahead to next Tuesday's primary in New Hampshire, where Sanders holds a double-digit lead in statewide polls.
Protesters Launch Global Actions Against TPP Signing in New Zealand
February 03, 2016
Headlines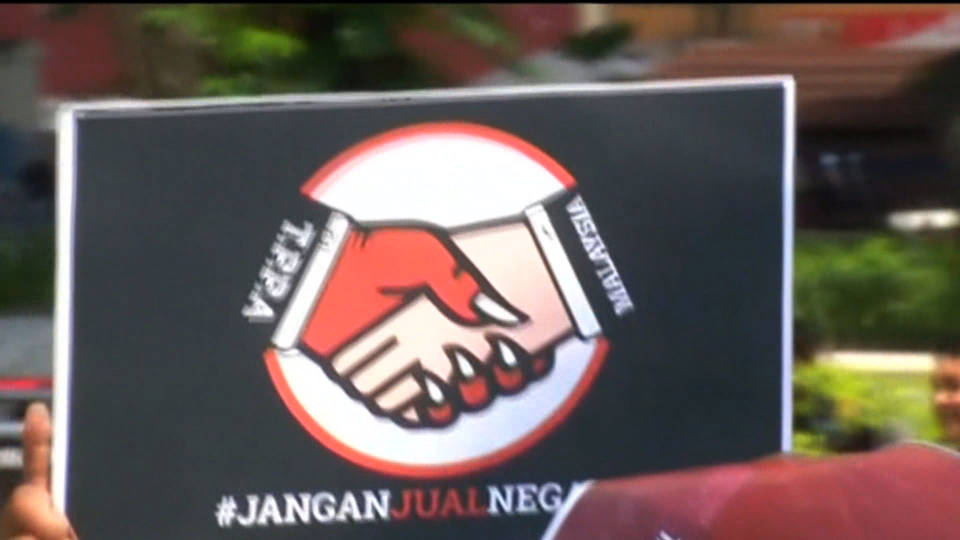 Activists around the world have kicked off a series of protests over the signing of the Trans-Pacific Partnership trade deal in New Zealand—due to take place just hours from this broadcast. The TPP encompasses 12 Pacific Rim nations, including the United States, and 40 percent of the world's economy. Opponents say it will benefit corporations at the expense of health, the environment, free speech and labor rights. A Maori tribe refused a request to perform at a welcome ceremony for trade ministers, saying the TPP threatens sovereignty. Protesters are planning to nonviolently blockade the convention center in Auckland where the signing is due to take place.
Bangladesh: 6,000 Workers Narrowly Avoid Fire at Sweater Factory
February 03, 2016
Headlines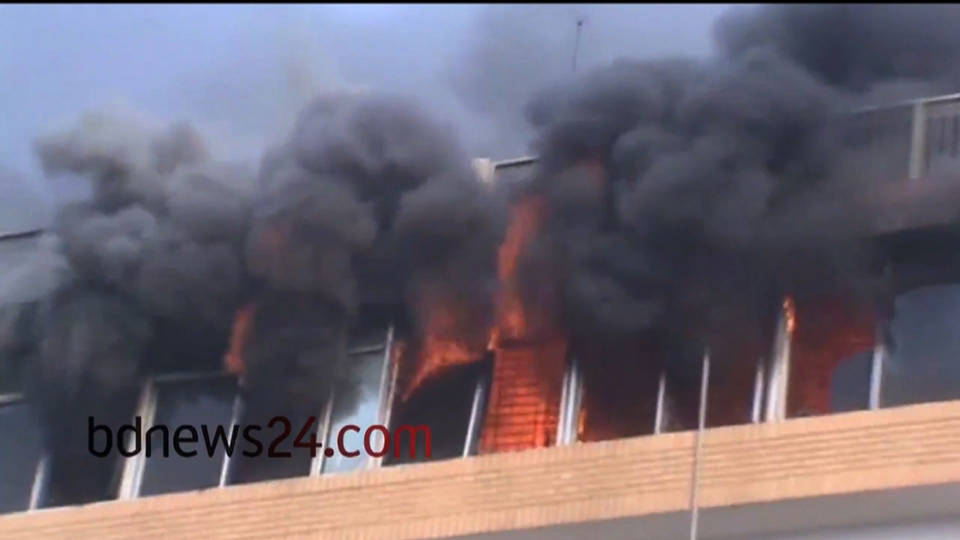 In Bangladesh, a massive fire at a sweater factory has renewed concerns over labor conditions. The factory supplied Western retailers H&M and J.C. Penney. The blaze injured at least four people, but most of the factory's more than 6,000 workers had not yet arrived to work. In 2013, a factory collapse in Bangladesh killed over 1,100 people.
Pakistan: 2 Workers Killed Protesting Privatization of Airline
February 03, 2016
Headlines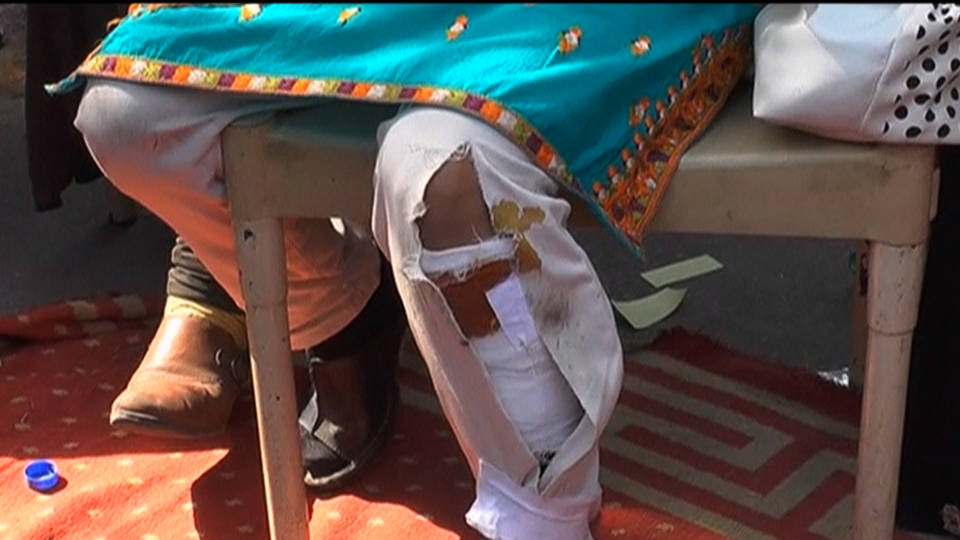 In Pakistan, a crackdown by security forces on striking airline workers has killed at least two protesters at the airport in Karachi. The workers have been protesting plans to privatize the national airline.
U.S. Seeks to Quadruple Military Budget for Europe, Citing "Russian Aggression"
February 03, 2016
Headlines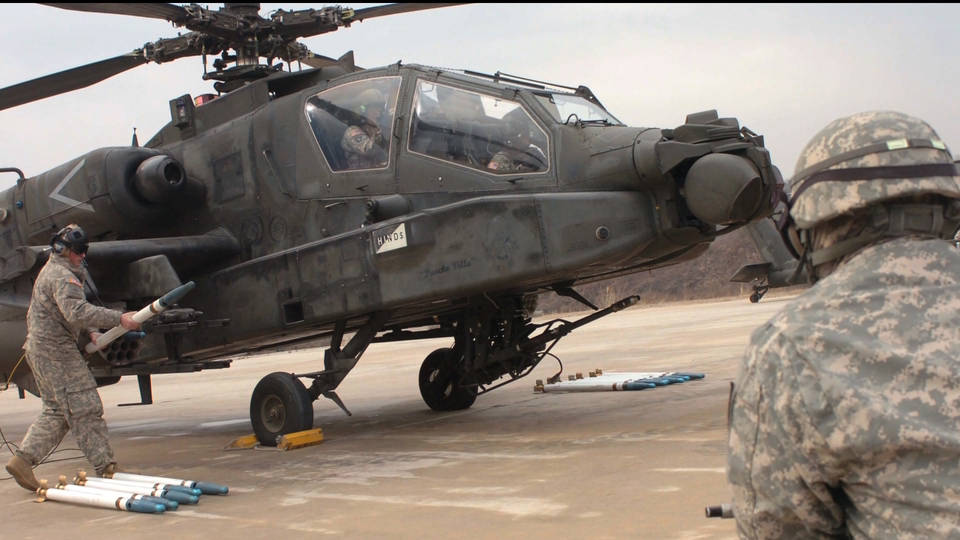 The Obama administration has proposed quadrupling its budget for European operations next year to address "Russian aggression." Obama reportedly plans to significantly ramp up deployment of heavy weapons to NATO countries in Central and Eastern Europe, even as Russian military activity in eastern Ukraine has calmed. Defense Secretary Ashton Carter also sought a 50 percent increase in spending on the U.S.-led fight against the self-proclaimed Islamic State.
Defense Secretary Ashton Carter: "While the basic elements of our resulting defense strategy remain valid, it's also been abundantly clear to me over the last year that the world has not stood still since then—the emergence of ISIL and the resurgence of Russia being just a couple of the examples. This is reflective of a broader strategic transition underway, not unlike those we've seen in history following the end of other major wars."
Emergency Manager Who Switched Flint Water Resigns from Detroit Public Schools
February 03, 2016
Headlines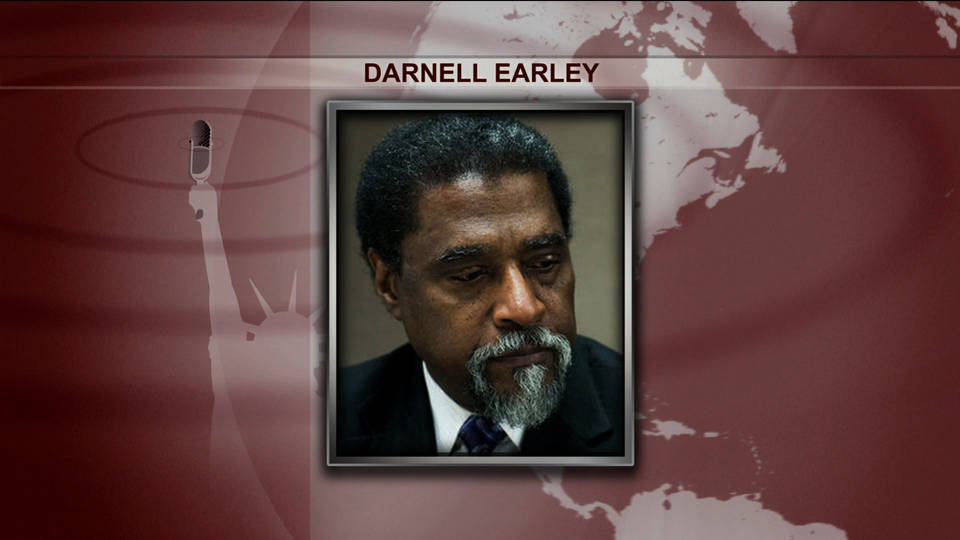 Congress is holding its first hearing today on lead poisoning in the water supply of Flint, Michigan. The crisis began after an unelected emergency manager appointed by Republican Governor Rick Snyder switched the source of Flint's drinking water to the corrosive Flint River. Flint's former emergency manager, Darnell Earley, refused to testify at today's hearing despite a subpoena. On Tuesday, Earley announced he was resigning from his current position as emergency manager of the Detroit Public Schools. We'll have more on the story after headlines.
Ramarley Graham's Family Holds Overnight Vigil to Mark 4 Years Since Police Killing
February 03, 2016
Headlines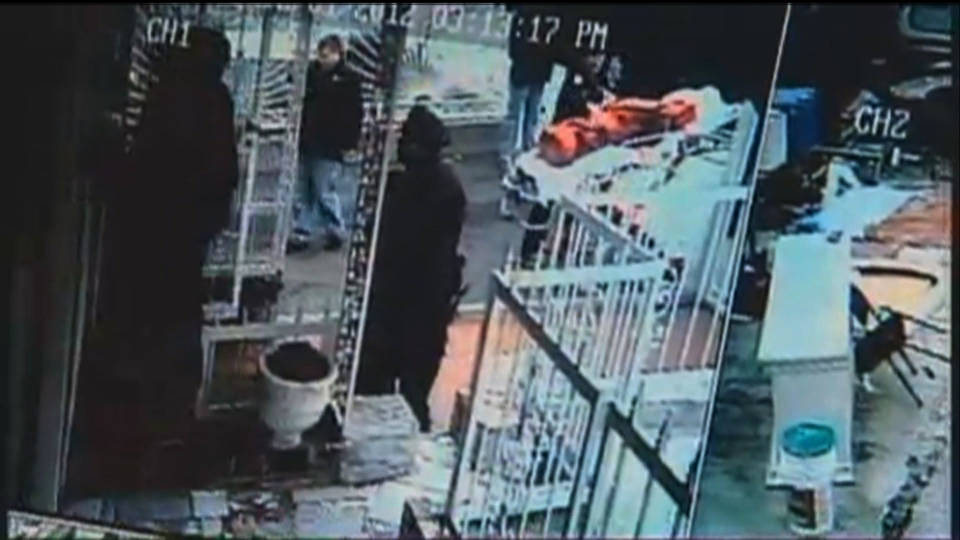 Here in New York, the family of Ramarley Graham has held an all-night vigil outside the local Justice Department office to mark four years since the unarmed African-American 18-year-old was fatally shot by police officer Richard Haste. On February 2, 2012, Haste shot Graham inside his home, in front of his grandmother and six-year-old brother. Haste was initially indicted for manslaughter by a grand jury, but the case was dismissed over a prosecutor's error; a new grand jury declined to indict him. Since the shooting, Officer Haste has received nearly $25,000 in raises. Graham's mother, Constance Malcolm, spoke to the local NBC station outside the Justice Department.
Constance Malcolm: "We really mean business. We want some answers. This office is the last place that could give us answers to why my son is dead."
Ramarley Graham's family has called for the city to fire Officer Haste. The federal investigation is ongoing.
Saudi Arabia: Court Lifts Death Sentence, Imposes Lashes for Palestinian Poet
February 03, 2016
Headlines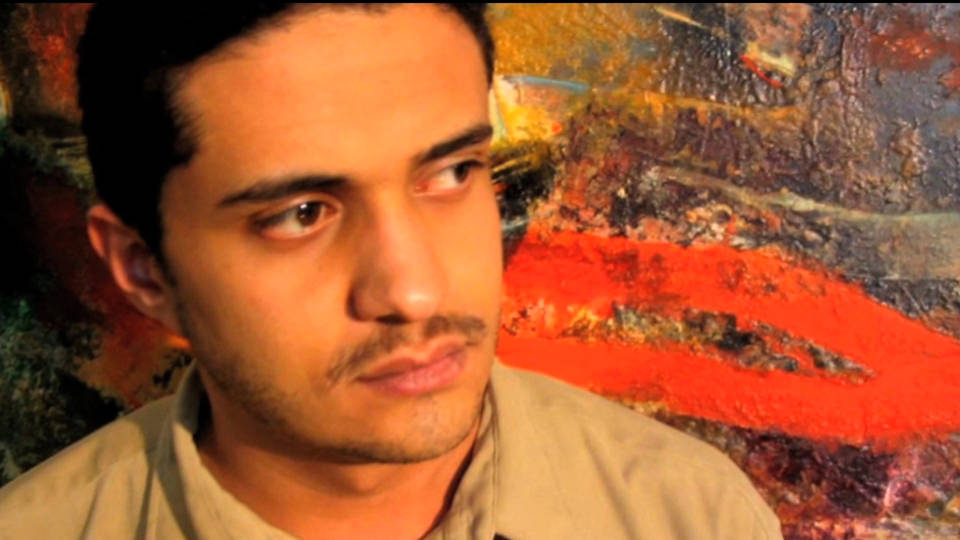 In Saudi Arabia, a court has overturned the death sentence against Palestinian poet Ashraf Fayadh, instead sentencing him to eight years in prison. Fayadh will also be subjected to 800 lashes, to be carried out over 16 occasions, and forced to renounce his poetry publicly. Fayadh had previously been convicted of apostasy and sentenced to beheading, sparking an international outcry among fellow artists.
Snowden Criticizes New "Privacy" Pact Between U.S. and EU
February 03, 2016
Headlines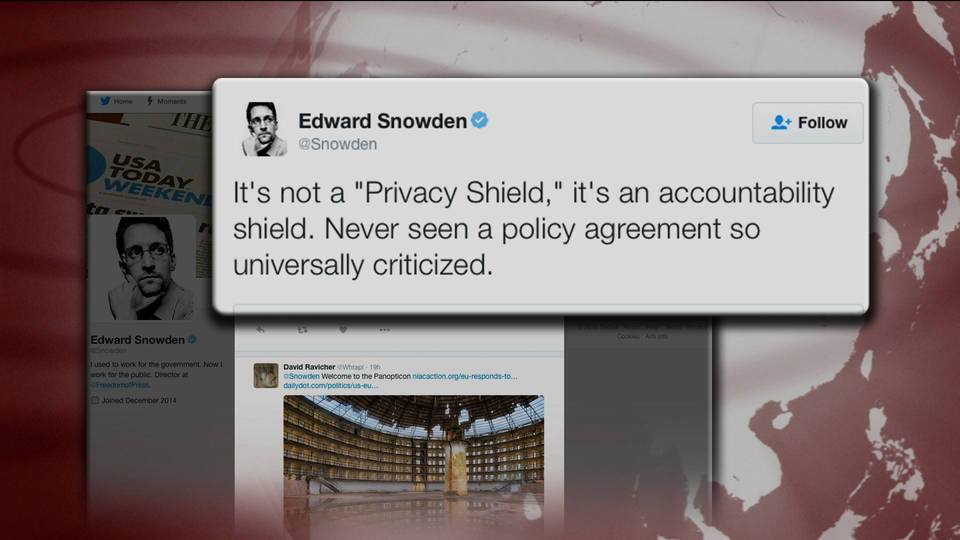 European officials have unveiled a deal with the United States to allow corporations including Google and Amazon to continue moving user data back and forth overseas. The so-called EU-U.S. Privacy Shield comes after the European Court of Justice struck down a prior agreement following revelations of U.S. mass surveillance from NSA whistleblower Edward Snowden. The deal includes written U.S. assurances that intelligence agencies will not have indiscriminate access to European user data. Snowden was among those to criticize the new pact, tweeting: "It's not a Privacy Shield, it's an accountability shield."
Undocumented Mother of 3 Deported Despite Receiving Reprieve, Permission to Travel
February 03, 2016
Headlines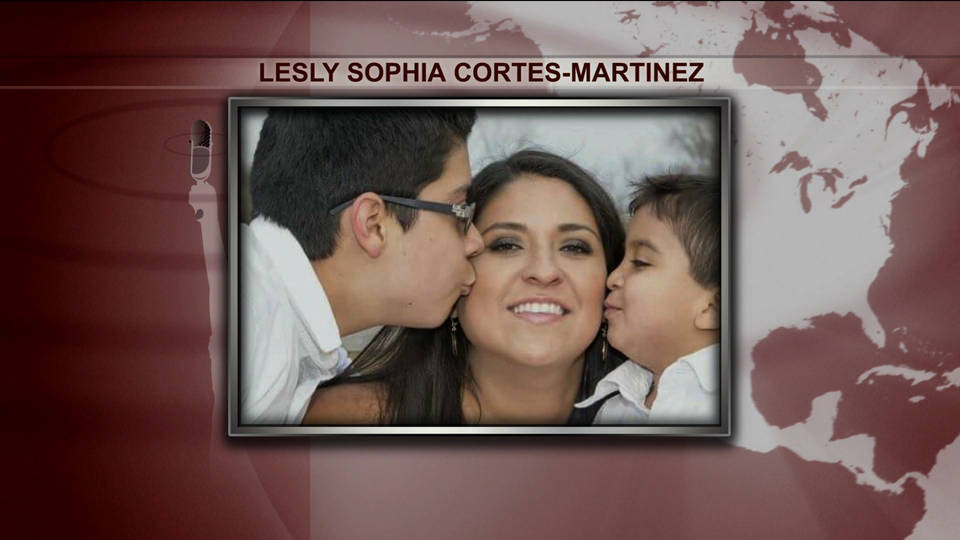 Immigrant rights advocates say an undocumented 32-year-old mother of three has been deported from the United States, even though she had been granted a reprieve from deportation under President Obama's executive action. Lesly Sophia Cortez-Martinez came to the United States when she was 15. She was granted a reprieve from deportation under Obama's Deferred Action for Childhood Arrivals Program, or DACA. Cortez-Martinez had reportedly received permission to visit Mexico. But border agents detained her when she returned to the Chicago airport, apparently citing an old deportation order from 2004. She was deported to Mexico Tuesday with her infant and another one of her children.
2 Journalists Slain over 2-Day Period in Mexico
February 03, 2016
Headlines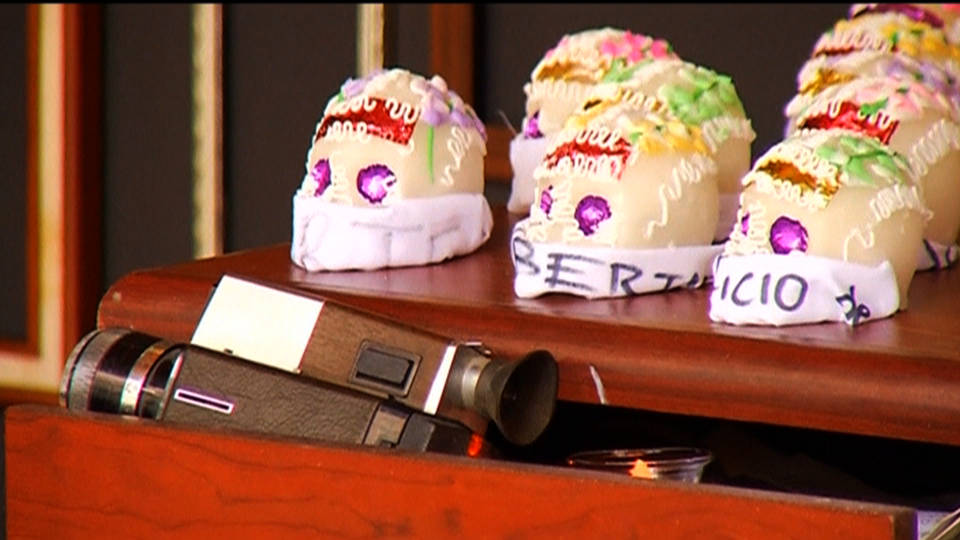 Meanwhile, Reporters Without Borders has expressed concern about a new wave of violence against journalists in Mexico. In the southern state of Oaxaca, two journalists have been murdered over the span of two days, on January 21 and 22. Marcos Hernández Bautista, a reporter for Noticias newspaper who also worked for several radio stations, had reportedly expressed safety fears after reporting on the interests of bosses in the region. The second victim, Reinel Martínez Cerqueda, presented musical programs for a community radio station. Both journalists were shot to death.
Southern California Gas Company Faces Criminal Charges over Methane Leak
February 03, 2016
Headlines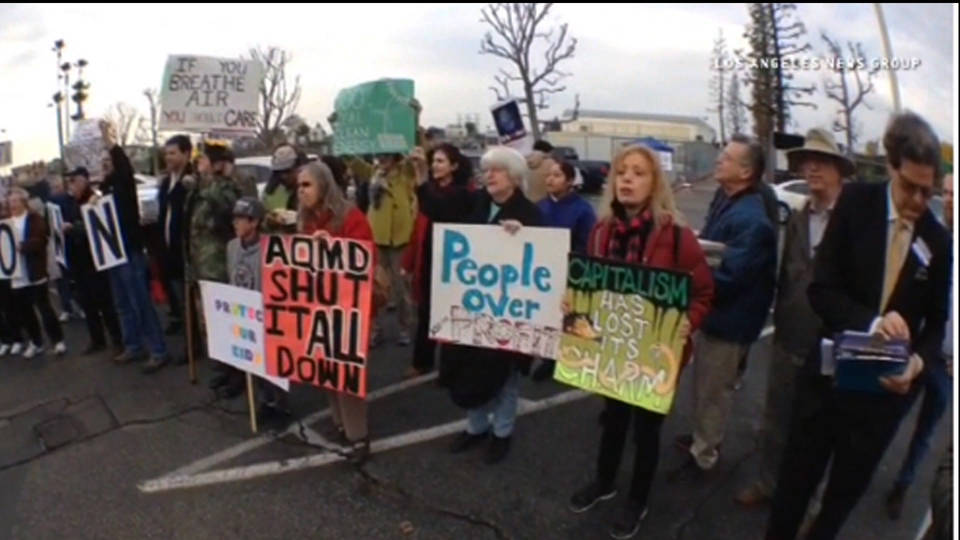 In California, Los Angeles prosecutors have filed criminal charges against the Southern California Gas Company over a massive ongoing methane gas leak. The company faces misdemeanor charges for failing to report the release of hazardous materials from the leak, which has been called the worst U.S. environmental disaster since the BP oil spill. California Attorney General Kamala Harris also sued the gas firm for violating health and safety laws. Thousands of people have been forced to evacuate as methane, a powerful greenhouse gas, continues to leak more than three months after the breach was revealed.
Autopsy Shows Former NFL Quarterback Among Dozens with Brain Disease CTE
February 03, 2016
Headlines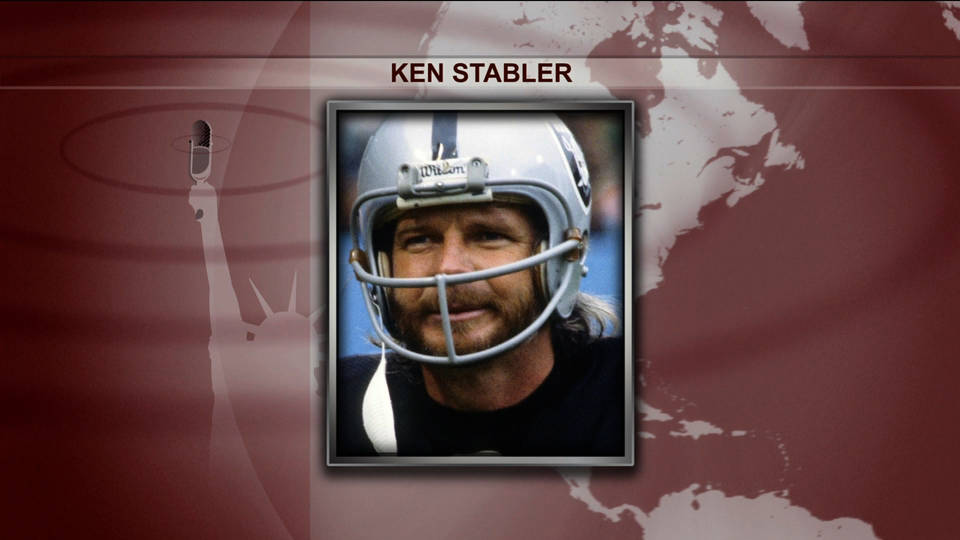 And new autopsy results show former NFL quarterback Ken Stabler had Stage 3 chronic traumatic encephalopathy, or CTE, the degenerative brain disease linked to repeated head trauma. Boston University researchers have found CTE in 90 of the 94 former NFL players they examined. Stabler had requested his brain be examined after he experienced cognitive decline before dying after a battle with colon cancer at the age of 69.