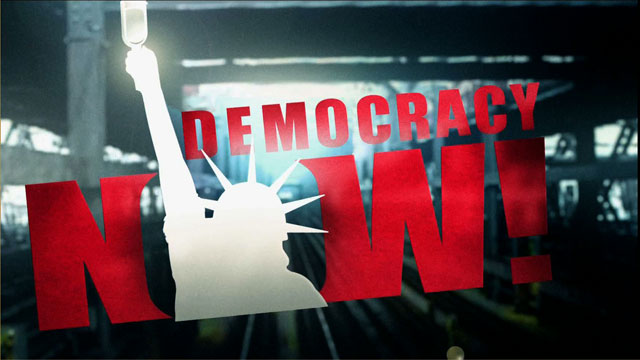 This is viewer supported news. Please do your part today.
Donate
---
Guests
Gary Webb
San Jose Mercury News investigative journalist
---
In August, the San Jose Mercury News published a series of investigations called "the Dark Alliance," which traced the explosion of crack cocaine in Los Angeles to the CIA-backed Nicaraguan contras. Today we'll hear from Gary Webb, the investigative journalist who wrote the San Jose Mercury News series, speaking at a recent community meeting in Los Angeles.
Representative Maxine Waters has taken the lead in Congress to push for a thorough investigation of the charges raised in the San Jose Mercury News series. She's been holding community meetings throughout Los Angeles to organize her constituents. She also recently addressed over two thousand activists in Washington DC at the Congressional Black Caucus legislative weekend.
The story of how the CIA helped bring crack cocaine into the black community of Los Angeles has sent an electric current through the African American community. In Los Angeles, many have joined Congress member Maxine Waters in her campaign to demand truth and justice in the drug war. At a recent community meeting in Los Angeles, Waters introduced former gang members and drug dealers who are now motivated to work to demand justice.
---