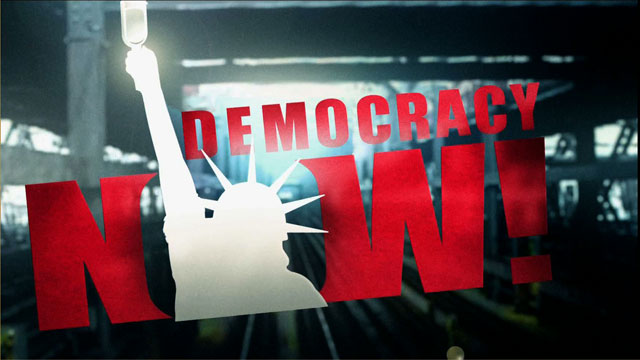 This is viewer supported news. Please do your part today.
Donate
Guests
Patrick Eddington
Former CIA Analyst who says the agency had evidence that thousands of US troops were exposed to chemical weapons during and after the Gulf War long ago, but did not release the information
Paul Sullivan
Senior Vice President of Gulf War Veterans of Georgia, board member of the National Gulf War Resource Center
Dennis Bernstein
Investigative journalist who has been researching Gulf War Syndrome and was recently given an award for his work from the National Gulf War Resource Center
---
FOR YEARS NOW, THOUSANDS OF VETERANS OF THE GULF WAR HAVE EXPERIENCED A RANGED OF MEDICAL AILMENTS THAT SOME HAVE CALLED GULF WAR SYNDROME. WHAT DID THE U.S. GOVERNMENT KNOW ABOUT CHEMICAL WEAPONS EXPOSURE IN THE GULF WAR AND WHEN DID THEY KNOW IT. AFTER YEARS OF DENIAL, IN RECENT WEEKS, INFORMATION HAS SURFACED INDICATING THAT THE CIA KNEW THAT U.S. SOLDIERS WERE EXPOSED TO CHEMICAL AGENTS IN THE GULF.
For years now, thousands of veterans of the Gulf War have experienced a range of medical ailments that some have called Gulf War syndrome. what did the U.S. government know about chemical weapons exposure in the Gulf War and when did they know it. After years of denial, in recent weeks, information has surfaced indicating that the CIA knew that U.S. soldiers were exposed to chemical agents in the gulf.
---