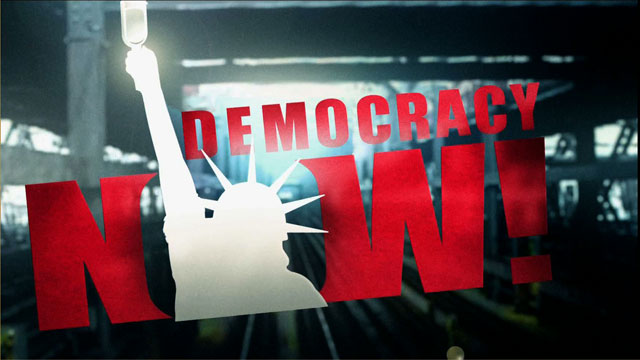 This is viewer supported news. Please do your part today.
Donate
United Auto Workers employed by General Motors in Dayton, Ohio continue to strike, despite the efforts of negotiators. The strike began three weeks ago over the issue of outsourcing. 150,000 GM workers at more than 20 GM plants throughout North America are participating in the strike. Dave Shores, a member of UAW Local 696 and a GM employee of 20 years, says that present and future jobs lie at the heart of the issue. Current workers are bogged down with overtime, and as a result, injuries on the job are rising. Meanwhile, outsourcing to other companies is a constant threat. While worker support for the strike is high, it is starting to take a toll on their families. Almost no politicians have acknowledged the strike in their election campaigns, and the striking families say they do not expect to receive their support.
In Michigan, the Detroit newspaper strikes move into their ninth month. With the aid of replacement workers, The Detroit News and Detroit Free Press continue to be published. Strikers, meanwhile, have begun publishing their own paper; The Detroit Sunday Journal. Norman Sinclair, the journal's Editor, says that job security and wages are underlying issues in the strike. Anne-Marie Zenimer, a Teamster who works with distribution of the paper to its 300,000 subscribers, says that the community and local politicians have been very supportive. However, media coverage of the strike has been weak, and so far no presidential hopefuls have stopped along their campaign trails to address them, although Clinton offered a "thumbs up" from his motorcade.
---