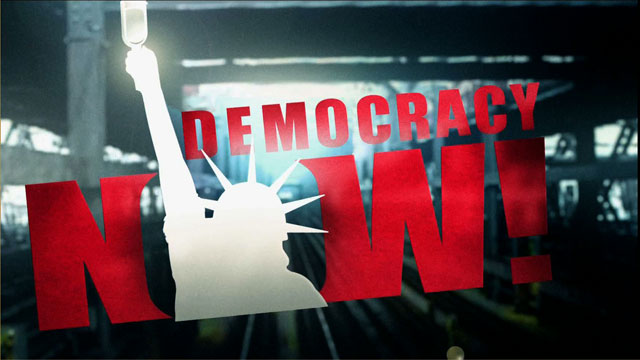 This is viewer supported news. Please do your part today.
Donate
Topics
---
Guests
KELA LEON
The director of the Institute for Press and Society, a Lima-based non-governmental organization that monitors press freedoms and freedom of expression.
---
The hostage crisis in Peru has dropped off the media's radar screen in recent weeks. Like with any story, interest wanes. But alarmed by the media attention that the guerrillas of the Tupac Amaru Revolutionary Movement received when they first took over the Japanese ambassador's home on Dec. 17, the Peruvian government has launched crack down on media coverage of the siege.
---