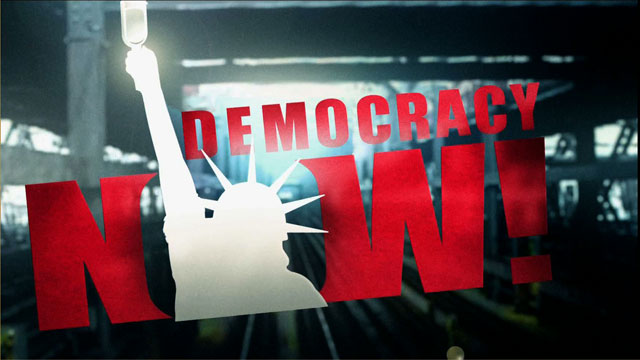 Media Options
Over the summer, Democracy Now! broke a story exposing the whereabouts of a death squad leader accused of committing crimes against humanity. Emmanuel Constant, the head of the Haitian death squad FRAPH which human rights groups say was responsible for many of the violent acts committed during the three year military dictatorship of General Raoul Cedras, is presently wanted on charges of arson, torture and murder in Haiti. But as we reported on Democracy Now, he has been living perfectly legally in New York City for two years under a secret deal that he struck with the US government. He previously worked for the CIA in Haiti.
But now human rights groups and Congressional leaders have mounted a campaign to demand that Constant be returned to Haiti to face criminal charges.
Guest:
Ron Daniels, the executive director of the Center for Constitutional Rights (CCR), a human rights law firm based in New York City.
Representative John Conyers from Michigan's Fourteenth Congressional District. Representative Conyers is a co-founder and senior member of the Congressional Black Caucus. In 1996, he was re-elected to his seventeenth term in the US House of Representatives and he currently holds the distinction of being the longest-serving African-American in the history of the US House of Representatives. He is the senior democrat on the House Committee on the Judiciary.
Related links:
7/14/97 Democracy Now!–"Interview with Representative John Conyers"
---