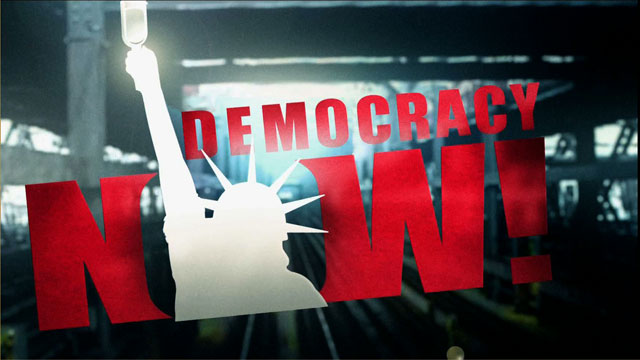 Media Options
In Washington state, supporters of a ballot initiative to abolish affirmative action are feverishly trying to gather 180,000 signatures by January 2. If the magic number is reached, the state Legislature, which is Republican- controlled, would either have to pass the measure, or pass it on to voters for their consideration.
Washington could then follow California as one of the first states in the nation to outlaw affirmative action in hiring, contracts and education.
But opponents say that the Initiative 200 campaign has been falsely luring black workers into the signature gathering campaign as a way to counter the perception that the initiative would be a setback for many people of color.
Guests:
Kathleen Russell, the campaign manager of No! Initiative 200, which has been fighting the ballot measure that would abolish affirmative action.
Pro Mayes, formerly a petition-drive worker in Washington state. He joins us from Rancho Tehama, California.
Sherry Bockwinkle, the owner of the firm that pays and recruits signature-gatherers, on behalf of the Washington State Civil Rights Initiative campaign.
Related links:
---