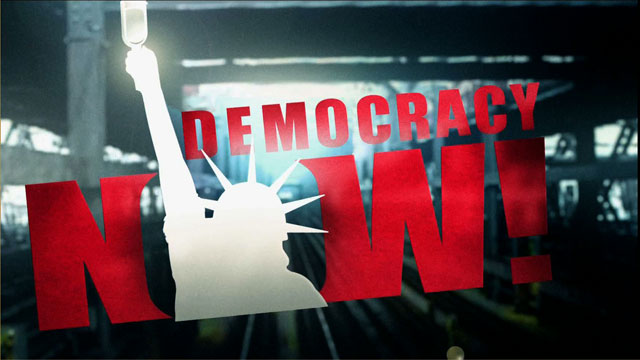 Media Options
Topics
---
Guests
Walter Murphy

Constitutional law scholar and professor emeritus of politics at Princeton University. He is author of numerous books, including "Constitutional Democracy: Creating and Maintaining a Just Political Order." Princeton describes him as "among the most distinguished constitutional scholars of the 20th century."
Judi Bari — environmentalist, Wobbly, mother and friend — died
Sunday morning in her home in Willets, northern California,
the heart of Redwood country. She led the environmental group
Earth First! in the late 1980s, turning the group into a potent
national force. She also organized the first Redwood Summer, a
mass civil disobedience action in 1990 to save California's old
growth Redwoods.
In the process, Earth First! and Judi Bari suffered widespread
repression. In 1990, the car in which she was driving with Daryl
Cherney on the way to an organizing meeting in Oakland was
bombed, injuring both passengers. Oakland police, with the
backing of the FBI, arrested her and Daryl Cherney, for
allegedly setting the pipe bomb that blew up their car.
TAPE: JUDI BARI, interviewed by KPFA producer Dennis
Bernstein in the spring of 1991.
---