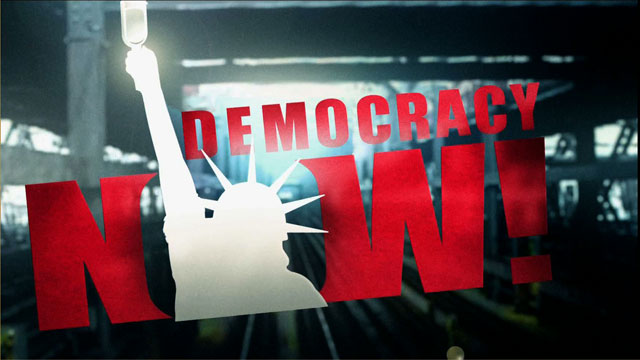 Media Options
Guests
Lawrence Ferlinghetti

poet and co-founder of the San Francisco bookstore and publishing house City Lights Books. In 1956 City Lights published Allen Ginsberg's Howl. Ferlinghetti's own poetry collection "A Coney Island of the Mind" continues to be the most popular poetry book in the U.S. It has been translated into nine languages, and there are nearly 1,000,000 copies in print. He is also the author of plays, fiction, art criticism, and essays.
Mexico's ruling Institutional Revolutionary Party (or PRI) suffered heavy defeats in national elections yesterday, the first time ever that the ruling party has allowed opposition parties to win major governmental posts up and down the Central American country.
The results are seen as an overwhelming rejection of President Ernesto Zedillo's tough economic austerity measures that have been strongly supported by Washington. At stake in yesterday's ballot was 500 seats in the Chamber of Deputies, the lower house of the Mexican Congress, and a quarter of the Senate's 128 seats. Hundreds of municipal offices were also at up for grabs yesterday, including the mayor of Mexico City which was won by opposition leader Cuauhtemoc Cardenas. Guests: • Juan Gonzalez, a columnist with the New York Daily News and a co-host of Democracy Now! • John Ross, a freelance journalist and the author of the forthcoming The Annexation of Mexico: From the Aztecs to the IMF published by Common Courage. He is also the author of American Book Award winner Roots of Rebellion: Indian Uprising in Chiapas.
---