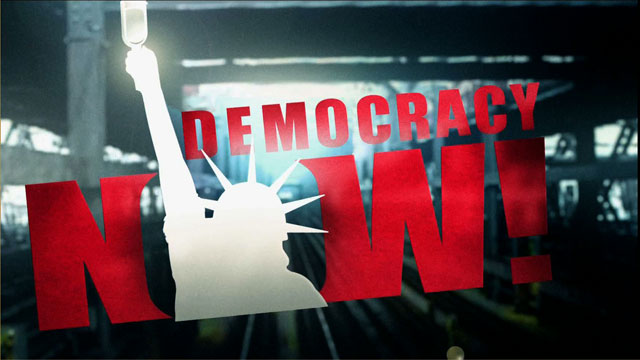 Media Options
President Clinton yesterday opened up a campaign to winCongressional authority to negotiate new trade deals.
So-called fast track authority lets the president negotiate a trade agreementwithout it being subject to congressional modification. The House and theSenate must accept or reject the entire package.
President Clinton made it clear this week that new trade deals will be acenterpiece of his administration's agenda this year, including expansion ofthe controversial North American Free Trade Agreement (NAFTA).
Guest:
Lori Wallach, the director of Public Citizen's Global TradeWatch. Public Citizen is a consumer and environmental group based inWashington DC.
Related sites:
---