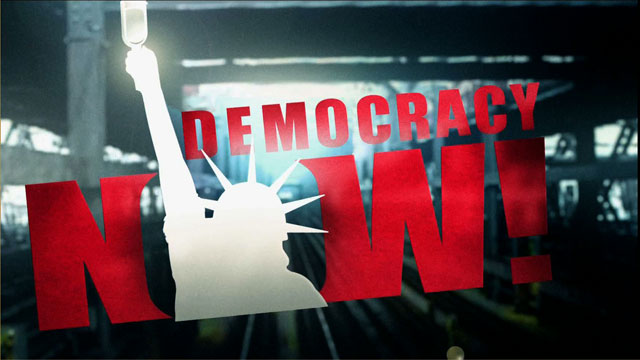 Media Options
Twenty years ago today, Steve Biko, the young leader of South Africa's Black Consciousness Movement, died in a police station in the country's capital Pretoria. Widely considered one of the great leaders of the struggle against apartheid, Steve Biko is credited with developing the militant ideological and psychological tools — namely, Black Consciousness — which were crucial in the fight against apartheid.
Thirty years old at the time of his death, Biko was beaten unconscious in a Port Elizabeth police station before being driven naked and in chains about 700 miles to a prison in Pretoria where he died on September 12, 1977.
Today, official memorials for Biko will be held across South Africa, including a major speech by President Nelson Mandela in his honor.
Taped statements from:
Mrs. Nontsikelelo Biko, the wife of Steve Biko.
Donald Woods, the biographer of Steve Biko and the former editor of the Daily Dispatch in East London, South Africa, which published many of Biko's writings. Donald Woods' reporting is credited with bringing Steve Biko's story to an international audience.
George Bizos, a leading human rights lawyer in South Africa and the attorney representing the Biko family before South Africa's Truth Commission. He speaks from Port Elizabeth where Biko was imprisoned and tortured before being moved to Pretoria where he died six days later. Bizos has been the Biko family attorney for 20 years.
.
.
.
---