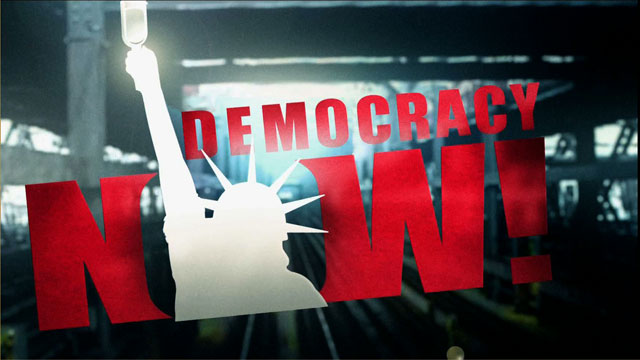 Media Options
US Secretary of State Madeleine Albright heads off to the Middle Easttoday where she will focus on the ongoing crisis in Israeli-Palestinianrelations. Her trip comes in the wake of last week's triple suicide bombing inJerusalem and a failed Israeli commando raid into Lebanon.
Israel will be demanding that Albright exert pressure on PalestinianPresident Yasser Arafat to arrest more Islamic militants. Arafat and manyArab leaders, for their part, will be insisting that Albright pressure IsraeliPrime Minister Benjamin Netanyahu to halt Jewish settlements and keep hispredecessors' pledges to hand over more occupied West Bank land toPalestinian rule under the Oslo peace accords, that allowed for partialPalestinian self-rule.
Guests:
Robert Fisk, the Lebanon correspondent for the British dailynewspaper The Independent. Among his numerous awards, Fisk wasvoted International Reporter of the Year by British editors for his coverageof the Iran-Iraq war and the Iranian revolution.
---