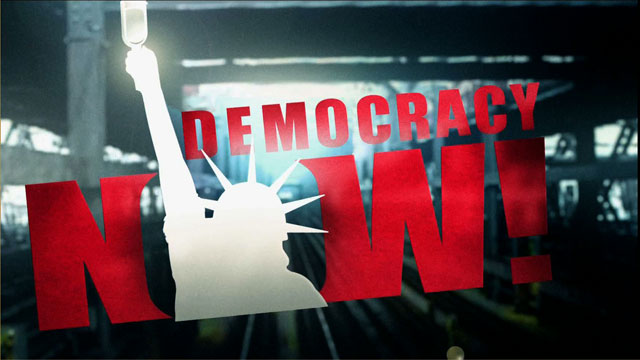 Media Options
The Pope will arrive in Cuba in little over a week. In preparation forhis visit host Amy Goodman went to Havavna over the holidays to see howpeople were preparing for the visit and to get a sense of people's lives inCuba.
Today, listen to a tape of her conversation with Arnaldo Coro Antich,better known to shortwave radio listeners around the world as "Arnie Coro."Coro grew up with the Cuban Revolution, coming of age as Fidel Castromarched victoriously through the streets of Havana.
Coro is a veteran of the Cuban effort to repulse the American sponsoredinvasion at the Bay of Pigs and a co-founder of Radio Havana where he nowworks.
Related Links:
.
.
.
---