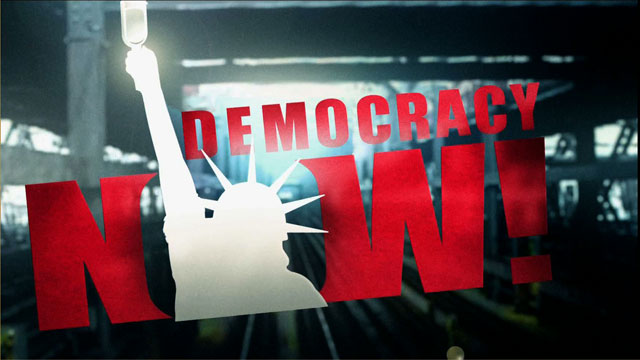 Media Options
A coalition of peace activists yesterday held a rally sponsored by the War Resisters League, on the grounds of the Pentagon as part of a civil disobedience called "A Day without the Pentagon." Hundreds of protesters occupied Pentagon grounds demanding an end to U.S. military intervention abroad, a drastic slash in military spending and the re-direction of those funds towards domestic social needs.
Guests:
Daniel Elsberg, former high-level Pentagon official, turned over thousands of pages of Pentagon documents about the Vietnam War to the New York Times.
Dr. Luis Nieves Falcon, Puerto Rican Independence activist and member of the Organization for International Human Rights.
David Reynolds, member of the Executive Board of the War Resisters League.
Allan Nairn, human rights activist/journalist.
Dick Gregory, Peace activist/comedian.
Clare Hanrahan, from the National War Tax Resistance Coordinating Committee.
Related links:
---