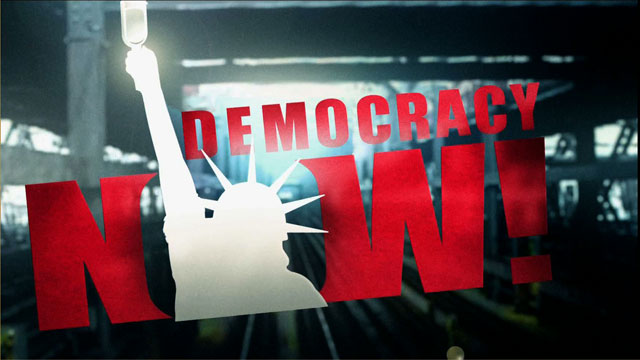 This is viewer supported news. Please do your part today.
Donate
Yesterday Democrats split over the use of money by the Democratic National Committee, whom they accuse of hurting House and Senate campaigns by funneling resources to erase the party's debt and help Vice-President Al Gore kick off his presidential campaign. We look at political power in these elections — not the power exercised by the people, but wielded instead by those who have the money to finance political campaigns.
Guest:
Bob Hennelly, campaign correspondent for Pacifica Radio, freelance journalist who has written for the New Jersey Journal, the New York Times and the Village Voice.
---