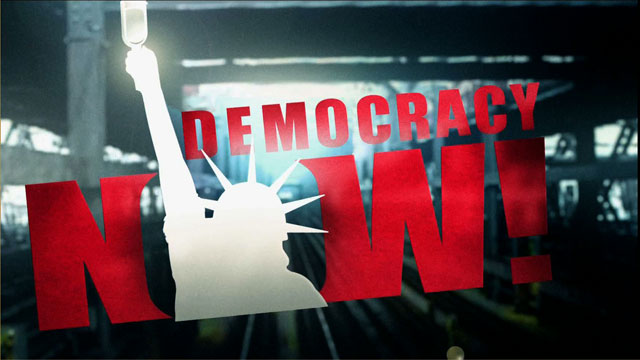 Media Options
Los Angeles' poor communities have long complained about inadequate service or in some cases no service in their area. In the metro area an estimated 90 percent of the population does not use public transportation, but instead gets around by car.
A powerful coalition of local politicians has managed to persuade the city to set aside millions of dollars for the building of a rail system, which critics say would not service LA's poorest communities.
The Bus Riders Union, made up of grass roots organizers working in LA's most marginalized communities sued the Metro Transit Authority for civil rights violations, accusing the system of discriminating against the poor and against communities of color. In 1996, the MTA settled the suit, promising to improve bus service and reduce overcrowding. Recently, the MTA has admitted that it is still massively out of compliance with the federal court order.
Guest:
Rita Burgos, Organizer, Labor Community Strategy Center and organizer for the Bus Riders Union.
Related links and contacts:
LA Allliance for a New Economy: 213.486.9880.
The Bus Riders Union: 213.387.2800.
---